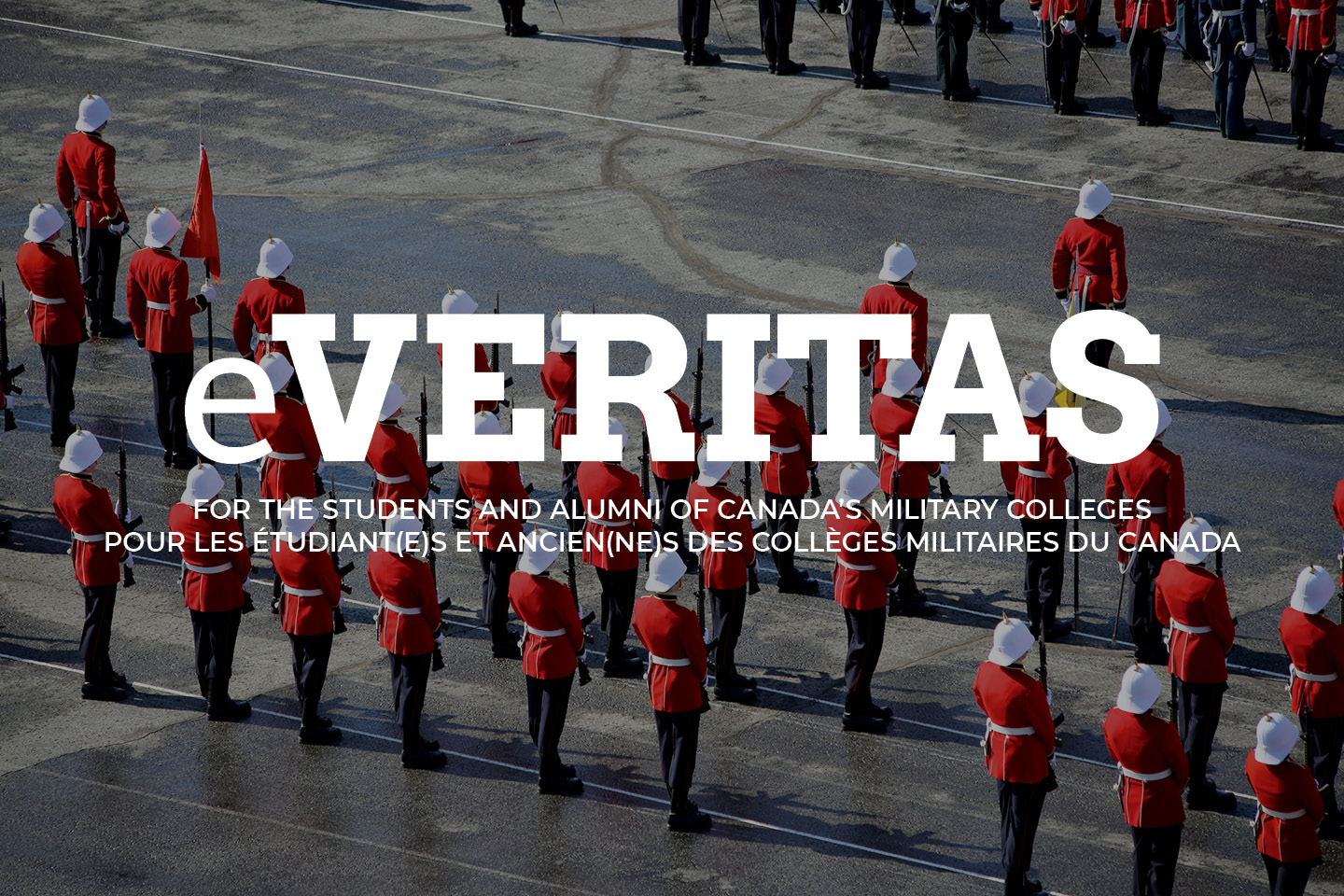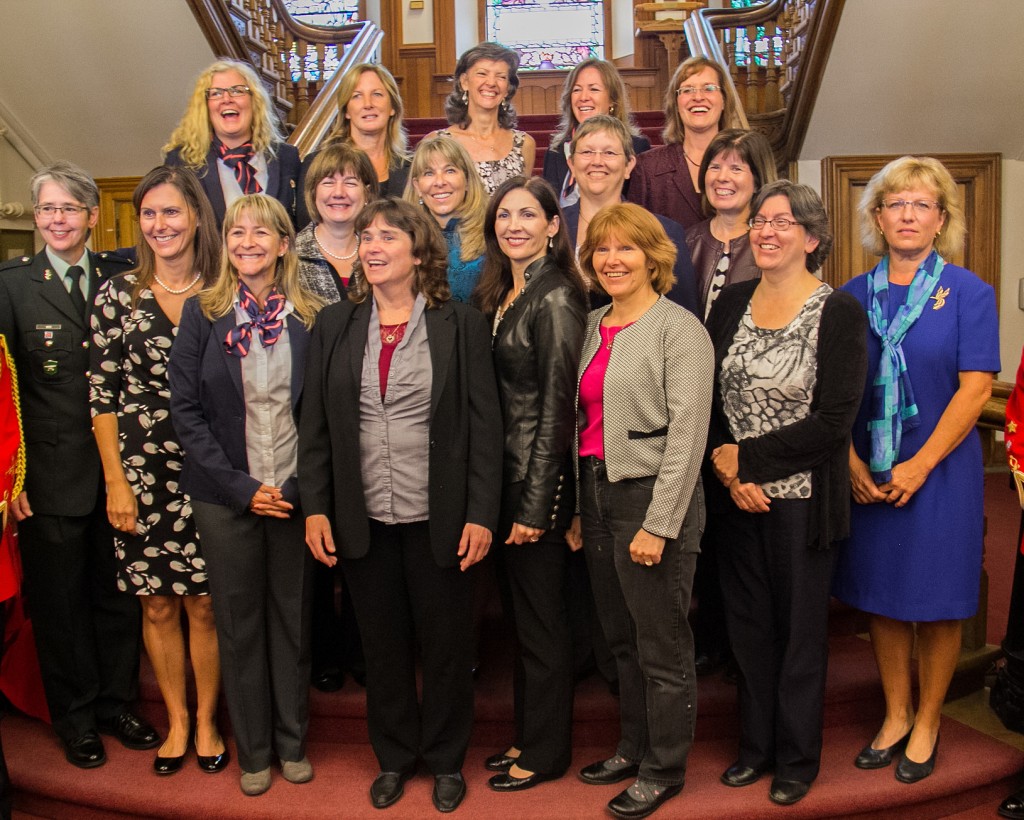 The First 32: Arrived 35 years ago

What the 1980 RMC Commandant had to say

Remembering 14491 KAREN RITCHIE
MORE…
The First 32 RMC Lady Cadets by Squadron,1980
Frigate

14481

Linda Newton
14423  Liz Dyson
14484 Jacquie Pothier
14390 Kathy Armstrong

2

14397 Chris Best
14433 Debbie Fowler
14396 Kathleen Beeman
14512 Cheryl de Bellefeuille

3

14451 Theresa Hutchings
14467 Joanne MacIsaac
14478 Theresa Murphy
14448 Becky Horn

4

14400 Sylvie Bonneau
14504 Brigitte Vachon
14412 Helen Davies
14491 Karen Ritchie

5

14444 Dorothy Hector
14487 Sue Raby
14510 Sue Wigg
14479 Sue Nadarozny

6

14460 Lorraine Kuzyk
14402 Charmaine Bulger
14501 Marie Thomson
14443 Kathy Haunts

7

14508 Sheila Walters
14418 Marnie Dunsmore
14477 Brigitte Muehlgassner
14411 Ann David

8

14394 Laura Beare
14407 Marie-Pier Cloutier
14419 Johanne Durand
14507 Julia Walsh
***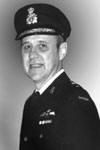 What 3173 Major-General (Ret'd) J.A. Stewart. RMC Commandant 1980-82 – had to say regarding the the first 32 lady cadets who entered RMC 30 August 1980.
"My first impression was that they represented a typical cross section of Canadian young women – apprehensive, of course, but keen, enthusiastic, intelligent and anxious to succeed."
Excerpt from: Veritas magazine article July 2004.
***
Remembering 14491 KAREN  RITCHIE
Note (1): We had the privilege during the summer of 2005, to have a nice one-on-one conversation with Karen. The talk was very informal. Much of it covered her time as one of the 'first 32'.  Some time later we posted an e-Veritas  article on her.   The title: Who Is It? One of the First 32.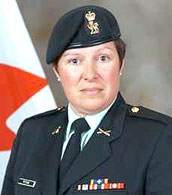 1.    She was born in London, England. 
2.     She was with the first group of 32 ladies who marched through the RMC Arch, 30 Aug 1980.
3.     Her first memories of RMC were of being unloaded off buses in the dark in front of the dorms. There were fourth years everywhere yelling at the new arrivals to grab their bags and get into the dorms. It was total confusion and she remembers thinking it was worse than Basic Training.
4.    She spent her fair share of time running circles for punishment during "Rook Term"; an activity that she was convinced was designed to waste time during the valuable hours after study and before bedtime.
5.    Her saddest day at RMC was Graduation in 1984 when her original classmates left the College for good. The  happiest was on Convocation in 1985 when she finally received her degree.
6. She remained at RMC for the summer after graduation to work as a Professor's Assistant in the Mech Eng Dept was a great summer, sailing on Wednesdays and writing a user manual for the new RMC mainframe computer.
7. "First Year was very difficult for the entire College. Media attention was high and a certain number of cadets were opposed to the introduction of female cadets."
8. Overall, RMC was an incredible positive experience for her. Although she was glad to graduate and leave the milcol environment, she would love to return to RMC as DCadets or in another senior position.
9. She did Post-Graduate training in Virginia where she earned a Masters degree in Integrated Logistic Support.
10. She was promoted to her current rank of Colonel in June 2004.
Note (2): Karen Ritchie was killed in a car accident Oct.13, 2008 in Burlington, Ont. She was 45. Following our meeting in 2005 – we would communicate from time-to-time. She was always extremely interested in what was going on with cadets.
Really hard for me to believe that interview was ten years ago.
***