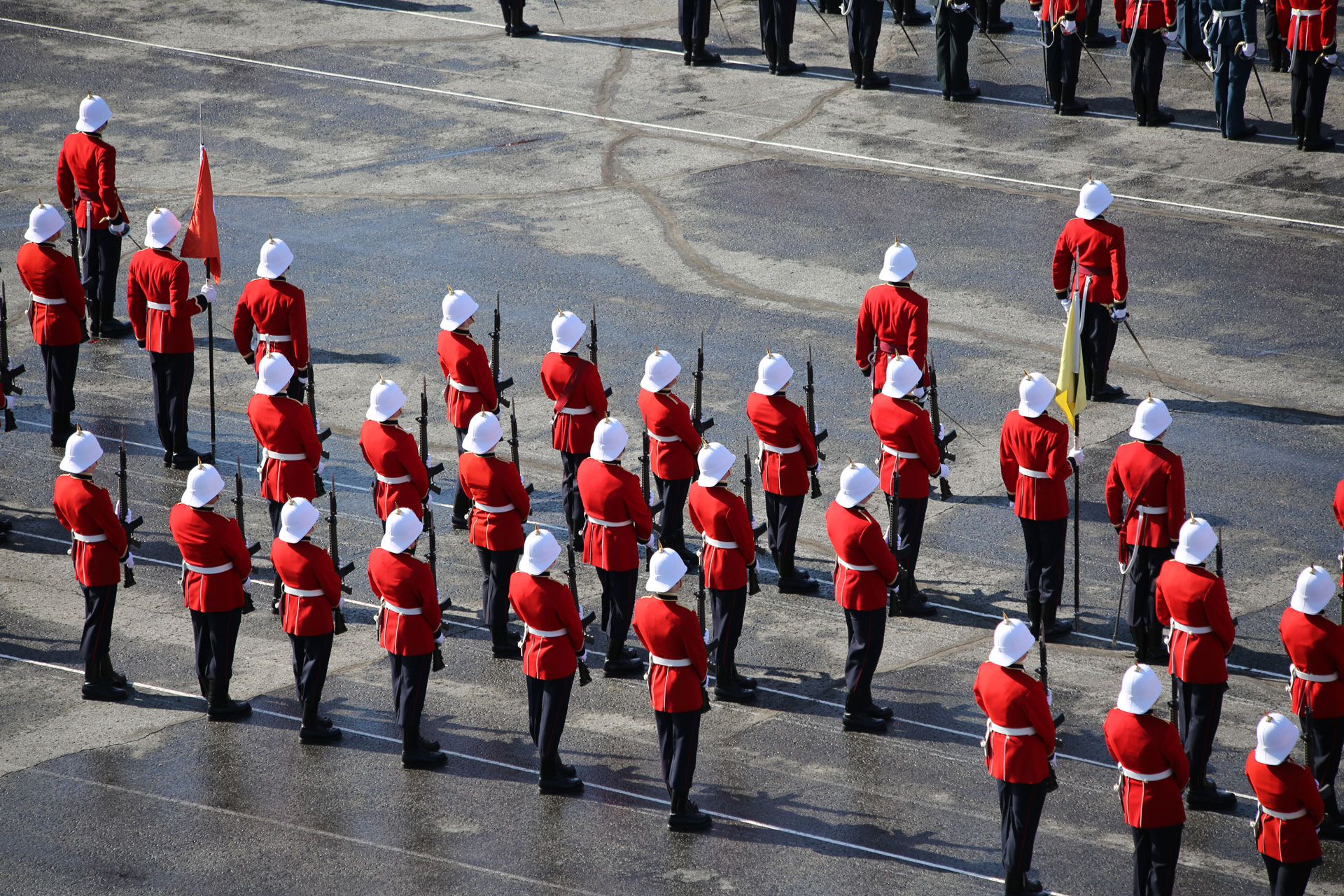 THE NEW FORT CHAMPLAIN – In the making…
By: 14510 LCol Susan Wigg 0f Director of Cadets (Photos by: Susan Wigg; Cynthia Kent & Heather Wallace)
Memory lane is one way to describe my return to RMC…and it is surprising how many things fit into that category. But I am thankful that I arrived in time to visit my old rooms in Fort Champlain … before their destruction. Built in 1965, it was 15 years old when my class arrived. Looking back, we would surely describe it as solid, functional, comfortable and above all else, easy to clean. Twenty-six years later, looking past the minor destruction, dirt and general disarray as it was about to undergo transformation, it felt as if time had stood still – everything was as it used to be.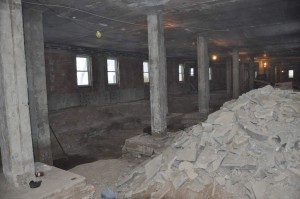 My fellow 5 Squadron members will no doubt understand the selection of pictures and relate easily to the entrance foyer from Point Fredrick Drive, the arrival at the door to the room where Kye was enjoyed every night, moving up the few stairs to use the phone booths (yes, there were no cell phones in that era), sliding behind the wall of phone booths to get our mail and then darting across lobby to try to avoid the Squadron Commander's office doorway on our way up stairs. My reminiscing was in August 2010 and now those locations are all gone.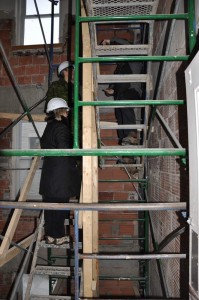 Everyone is now watching with excitement the reconstruction of Champlain and the resulting birth of a new era of cadet life in the majestic building. A huge excavation exists where the first floor was. The purpose – to lay the foundations on solid rock, to bring the building up to code from the inside out, bottom to top. It is extraordinary. Special care is being taken to get it right and to ensure drainage and water proofing so dampness will not permeate. On the way to the second floor the extra wide cement staircases have been replaced by scaffolding steps that feel more like a monkey gym and challenge the best of us to overcome a sense of vertigo.
Each of the floors has been gutted completely. Gone are the long hallways where we stood to attention outside our doors while the Cadet Squadron Training Officer barked out drill commands to start morning inspections and the rooms and washrooms where we used a good deal of elbow grease polishing and dusting. Modernization will include new windows and … well, we will just have to wait and see beyond that. A complete transformation is underway! With such vast empty space, it would be too hard to imagine and do justice to the possibilities this clean slate will produce. The project completion is expected for the arrival of the class of 2016.
xxxxxx