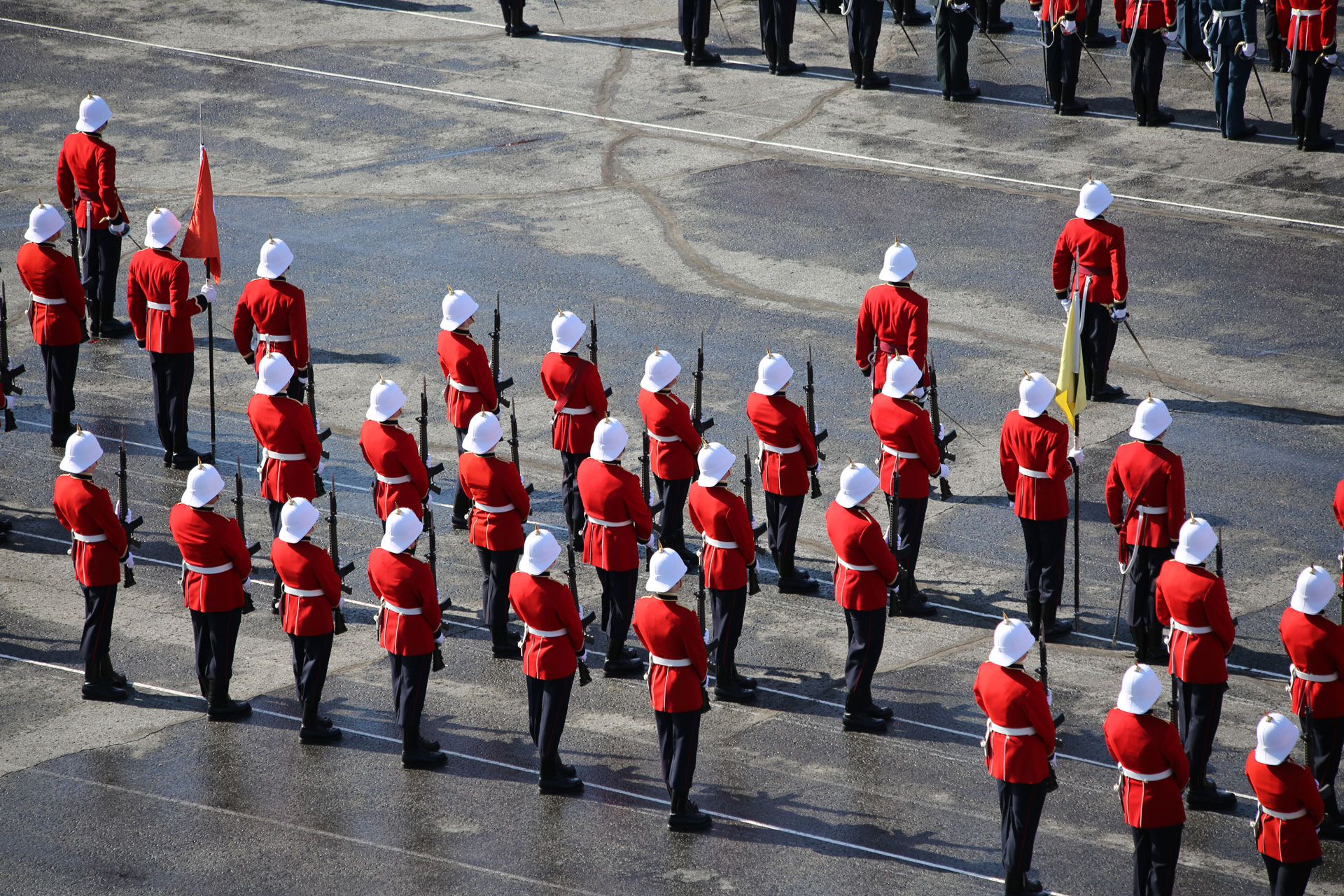 (W) Volleyball Paladins Get Two All-Stars – One to the All Rookie Team
Two members of the 4th place finishing RMC Paladins (W) volleyball team earned special recognition from the Ontario University Athletics (OUA) in voting by the coaches.
The Paladins have never had a women's volleyball player named an All-Star since their inception into the league in 2004. Mallory Litjens (#12 above) (Ottawa, Ont.) recorded 116 assists and 74 kills in her first season in the OUA. The middle and sometimes setter led her team to their first playoff appearance in the OUA this season. Teammate Danielle Vortisch (photo left #1) (Whitby, Ont.) was also named a Second-Team All-Star. The rookie earned 144 kills and recorded 289 digs in her first year with the Paladins. She was also named to the All Rookie Team.
The RMC team is comprised mainly of I & II Years.  A number of other players on the team were also given strong consideration for All Star status.
The future is bright for women's volleyball at RMC! (Photos by Henry Litjens)
___________________________________
The head coach of the McGill Redmen won his first OUA Coach of the Year award this season. Kelly Nobes began coaching McGill in April 2010 after stints at RMC and Laurier. He led the Redmen to a school record in wins, finishing the season 24-2-2 good for first in the OUA East and a No. 2 national ranking. A former Redmen himself, Nobes was the 28th head coach to be named to the McGill men's hockey team.
Kelly received his head coaching start at the university level at RMC following a couple of seasons as an assistant at McGill.  He spent a total of five years at RMC prior to moving on to WLU.