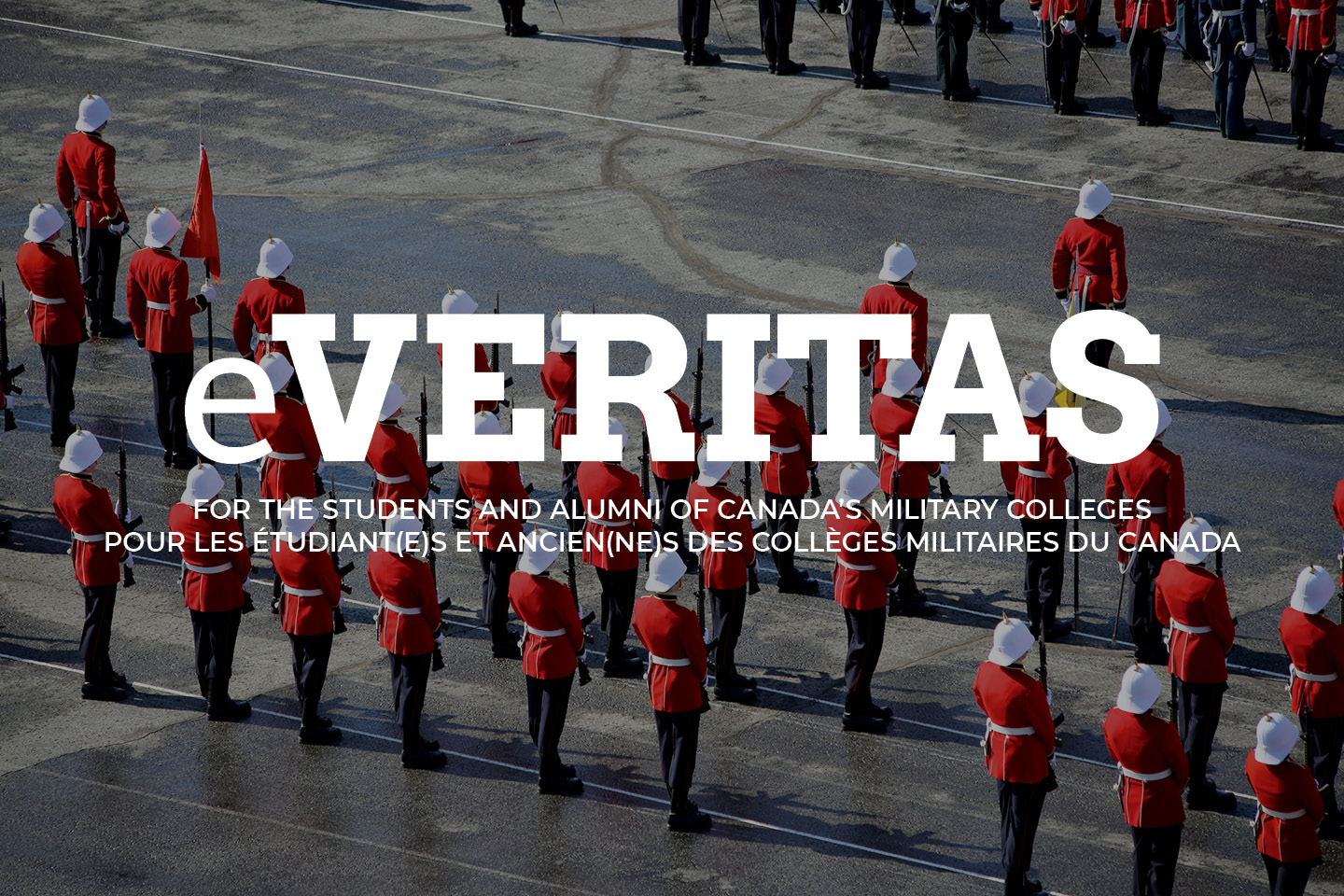 Back  to School
Following a week of in-clearance and briefings, academic classes began this past week. Cadets hit the books following a much appreciated long weekend, the first such break until Thanksgiving and one of only a few such breaks until the end of semester Exam Routine in December.
______________________________________

If it's not raining, it's not training: FYOP Continues
As FYOP moved into its second week and training continued in the first wet weather Kingston has seen in almost a month, 25366 Mike Shewfelt got out to see the Class of 2016 enjoying every minute of it.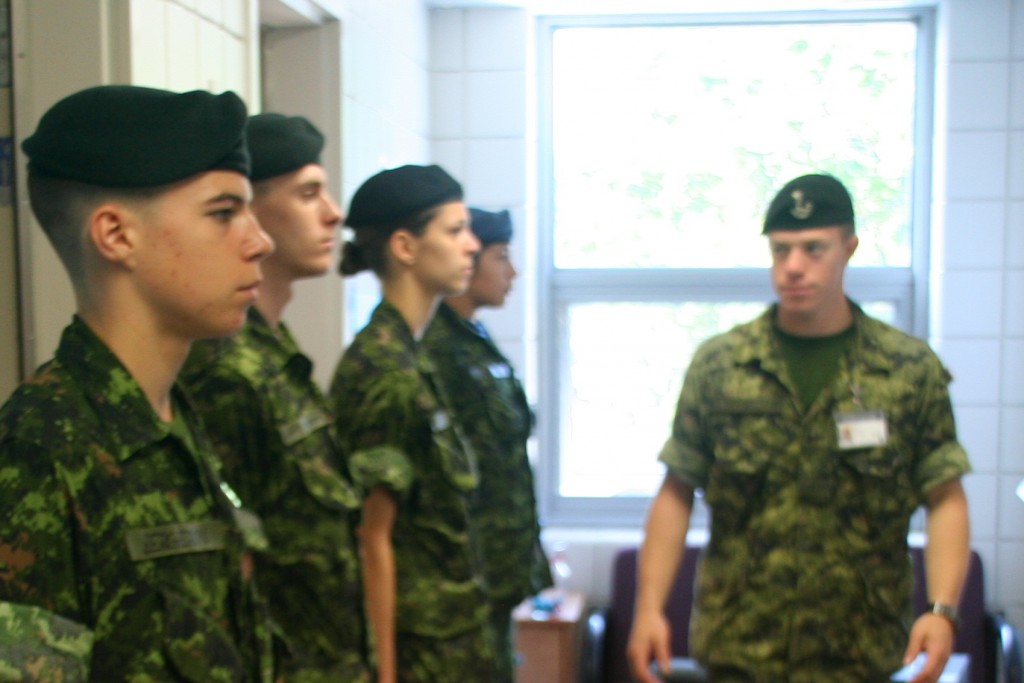 ______________________________________
RECSPO Promises Another Year of Fun and Games
The Clubs of RMCC, whether they be aimed at athletic endeavor, like the Competitive Clubs are, or at exploring the world, or simply at having fun, help to make the College experience what it is. This past week, as happens every year, Cadets had the opportunity at the RECSPO to see just what is available to see just what is available. For the First Years still on FYOP this was a chance to see the full scope of what the College offers (which is also something for them to look forward to once FYOP is done), while for the returning Cadets it was a chance to perhaps try something new.
The Clubs available at the College this year are Astronomy, Broomball, Climbing, Chess, Curling, Debating, Judo, Expedition, Motorcycle, Paintball, Power Flying, Scuba, Skydiving, Stage Band, Theatre, Triathlon, War Games, Water Polo, Windsurfing, and the Yacht Club.
Competitive Clubs include Running, Rowing, Sailing, Swimming, Women's Rugby, and Taekwondo.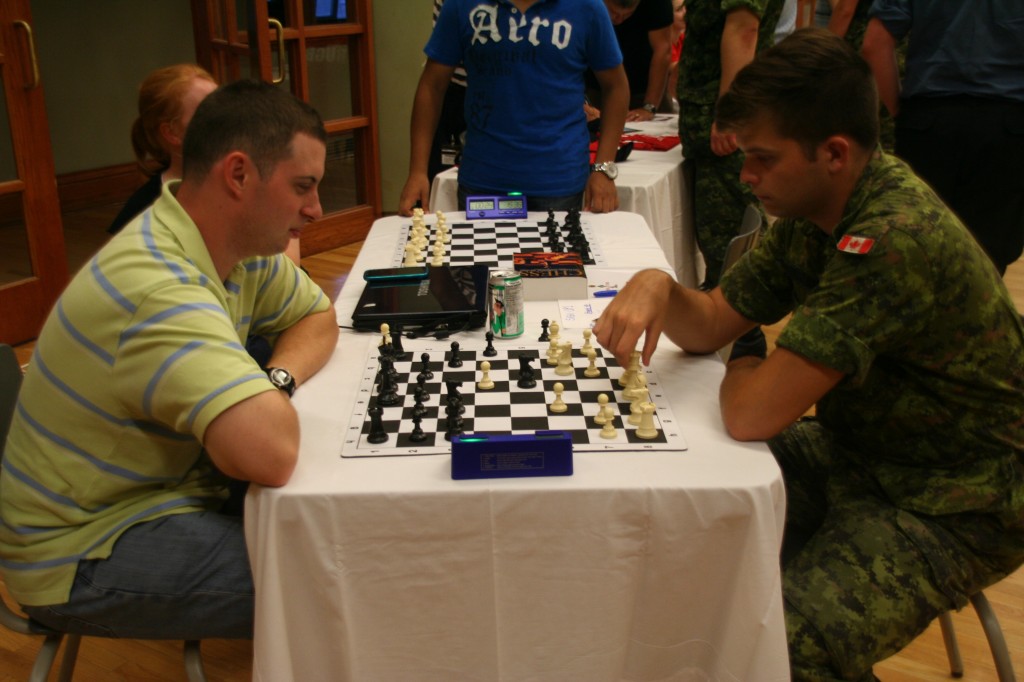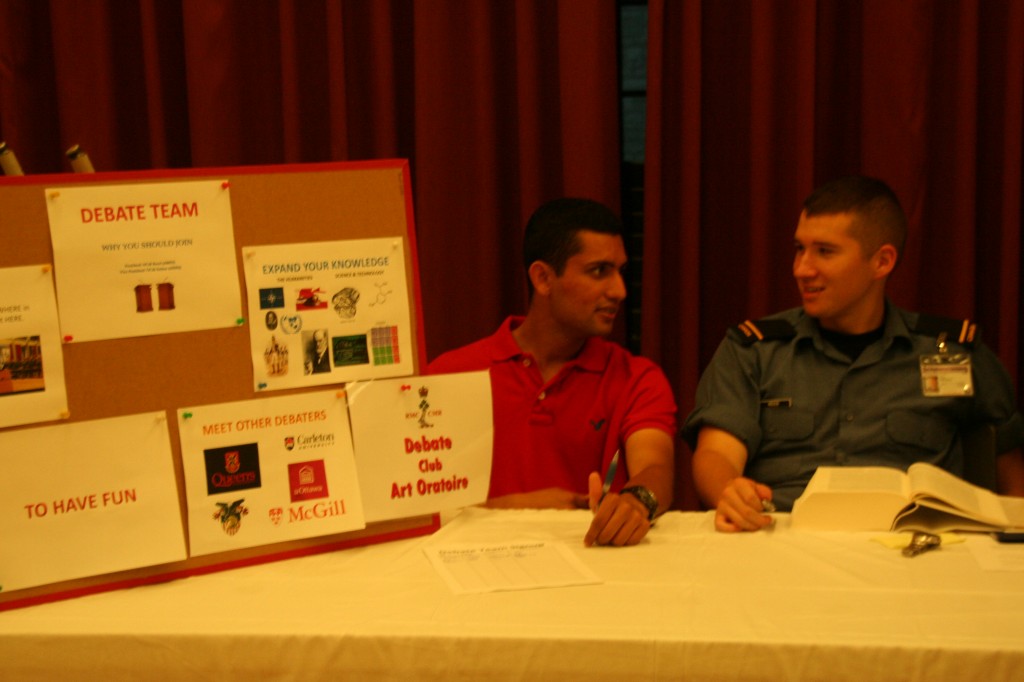 ______________________________________
Senior Staff Mess (SSM) Starts the Year Off Right with BBQ
It seems to be tradition at the College to kick the academic year off with a BBQ, and members of the SSM had one of their own this past Friday night. Both 14835 BGen Eric Tremblay and 19706 LCol Patrick Lemyre were in attendance as Mess members and their families mingled and took a break from the busy pace of life that a new academic year brings to the peninsula.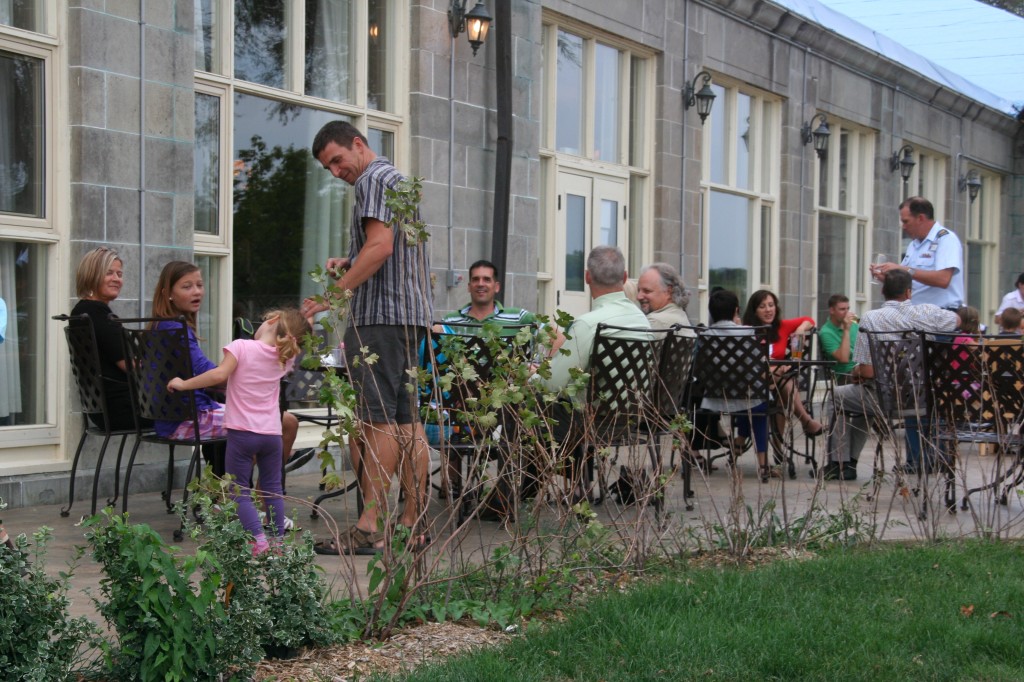 Articles and Photos by 25366 Mike Shewfelt