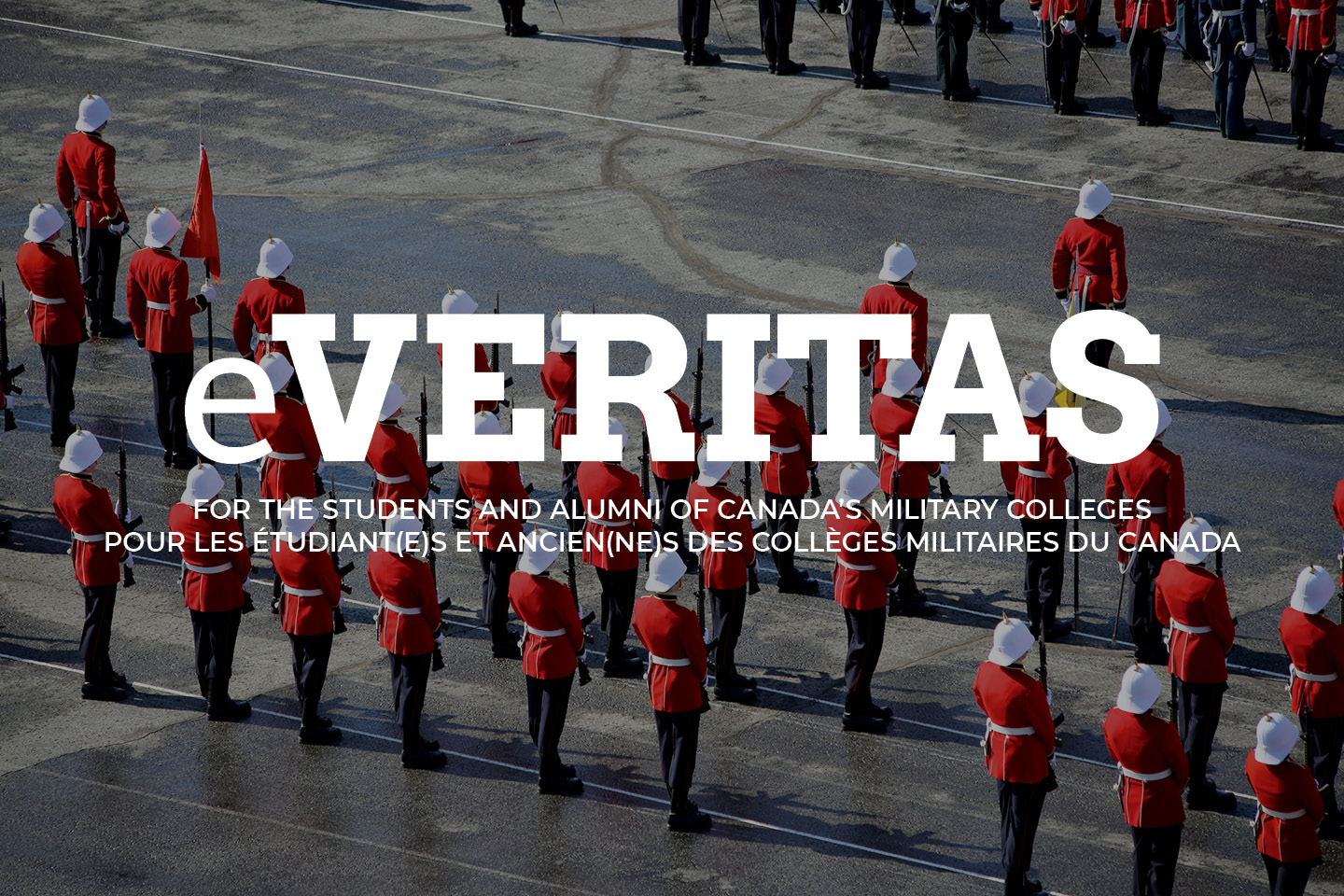 Winter Semester Begins with 1st Skylark of the Year
Article by 25366 Mike Shewfelt
12 Sqn got in the first skylark of the year this past week, "decorating" the office of LCol Patrick Lemyre, College Director of Cadets. LCol Lemyre posed for the camera in the provided 12 Sqn t-shirt, and said that "12 Sqn will get extra points towards the Commandant's Cup for this."
Energy around the College was high as Cadets returned from a well-deserved Christmas break. If the skylark is any indication, morale is high, and they are ready for the push to Grad and summer training.
_____________________________________

"The Dome" Proves its Worth in Winter Conditions
Article by Darren Cates, RMCC Director of Athletics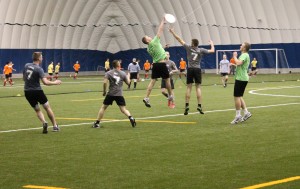 The first year of operation of the Kingston Military Community Sports Dome (KMCSD) is proving to be very beneficial for the Cadets at RMC. For the first time ever, all of the morning PT is indoors, thus ensuring cancellations due to weather, darkness or icy conditions are not required.
The KMCSD also allows our men's and women's varsity soccer teams, varsity men's rugby team and the women's rugby club to train year round on turf. These teams are training regularly in "the dome" and even have exhibition matches arranged this winter which could not be done before. This will certainly aid in their skill development and preparedness for the regular season.
In addition, the KMCSD has permitted intramurals to end earlier in the evening and to offer field sports during the winter months. This upcoming term, flag football will be part of the intramural program. In the fall, soccer and ultimate Frisbee games were held in the KMCSD. Similarly, the facility has also benefited the Physical Education program by allowing field based sports to be played in the winter months.
The KMCSD is a tremendous facility that provides the Cadets at RMC the opportunity to participate in diverse activities year round in a safe and comfortable environment. All you have to do is attend any of these activities, see the enthusiasm on the faces of the Cadets and you know how much they enjoy the KMCSD!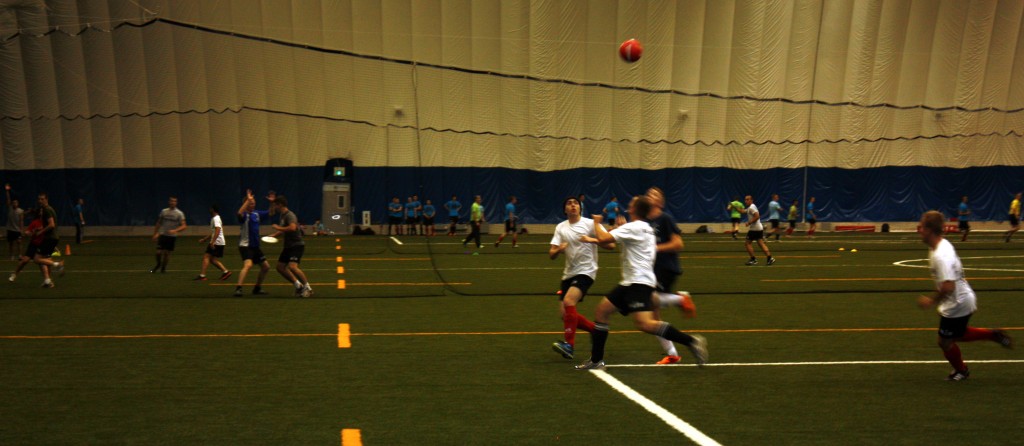 _____________________________________
La concurrence continue pour la Coupe de Commandant / Competition Continues for Commandant's Cup
Écrivez par / Article by 25842 Élof (IV) Constance-Aurélie Ratelle, Élof des Services d'Information de l'Escadre / Cadet Wing Public Information Officer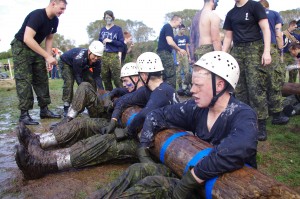 Les 12 escadrons du Collège, nous le savons tous, sont en compétition constante pour atteindre le plus haut niveau de performance, toutes catégories confondues. La Coupe du Commandant a pour but d'assurer la reconnaissance des efforts fournis par les élèves-officiers et de stimuler un esprit de compétition sain entre les différents escadrons.
Every pillar and activity counts for a specific amount of points. Intramurals, bilinguism, PPT results, academic average, etc. Points gained from high performance in each domain show a dedication coming from the Officer Cadets to their program. As of now, 1 Squadron is leading. Our new Cadet Wing Commander, Joseph Martin, is very pleased by 1 squadron's improvement : "I am incredibly impressed with the Stone Frigate's resurgence in the Commandant's Cup and want to especially credit them for their strong physical fitness, drastic improvement in SLT scores, and the academic success of their First and Second Years."
Bien entendu, plusieurs activités sont à venir et les résultats seront sujets à changements. Les prochaines inspections et les résultats de la journée d'activité sportives hivernales compteront pour beaucoup.
Les résultats de la Coupe du Commandant seront dévoilés officiellement le jour de la parade de graduation.