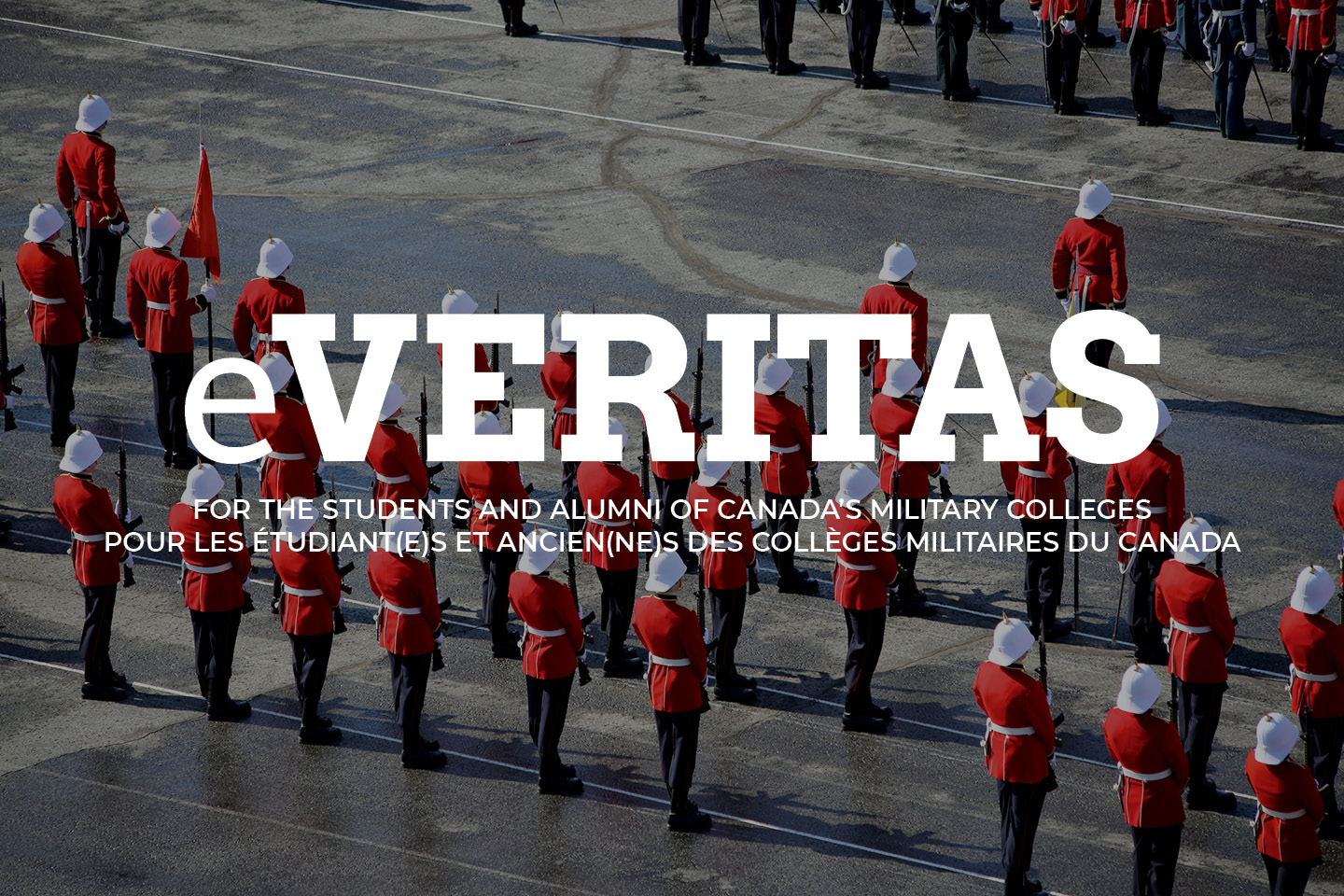 xxxx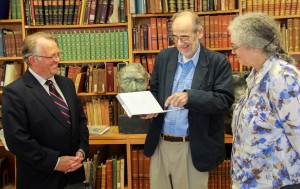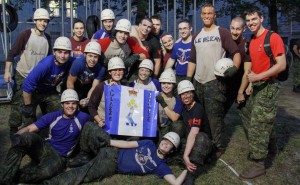 xxxx
RMCC Library receives a gem

2015 Obstacle Course – Good to go!
MORE…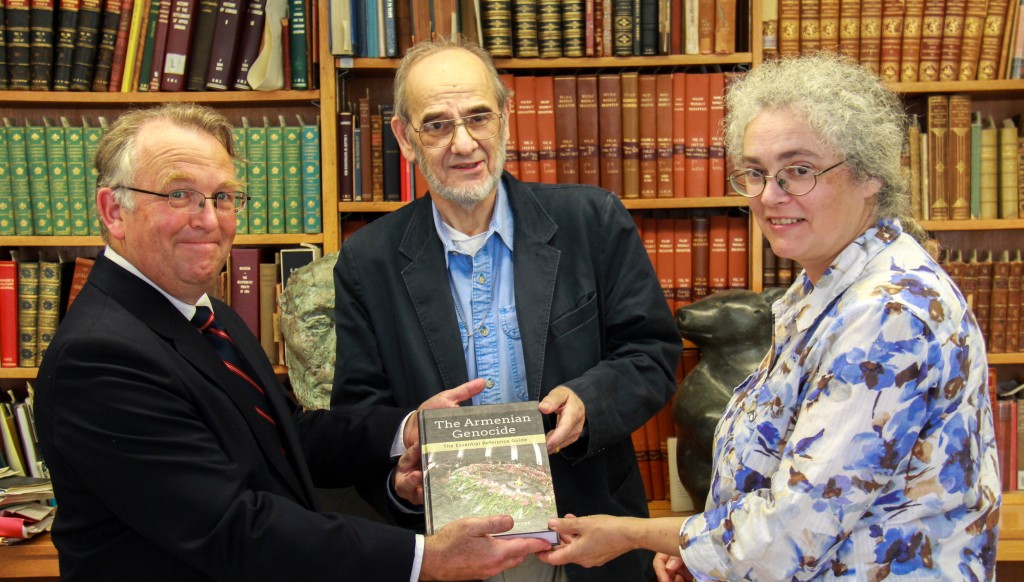 RMCC Library receives a gem
Article: From various sources – Photos by: Denice Zoretich

Emeritus Professor Alan Whitehorn (photo centre) retired recently after more than thirty years of teaching in the Department of Political Science at RMCC, but he continues to work tirelessly for human rights and a better world.
In recognition of his commitment to humanity, his mentorship, and his engaged scholarship, a group of his former students have donated funds to contribute copies of his latest book to libraries where it will make a difference.
13240 David Last (1981) Photo left, former student of Alan's who is now an associate professor in the department, presented Head Librarian Sarah Toomey – photo right with The Armenian Genocide: The Essential Reference Guide (ABC-CLIO, Santa Barbara, 2015).
Dr Whitehorn was on hand at the classy and memorable presentation. "It has been an honour to teach at RMCC and work with such wonderful colleagues and friends. I have many fond memories, particularly of the former students. It was a privilege to teach them, but also to learn from them, both at the time and more recently. I was delighted when David and some of his classmates from the different decades chose to raise some funds for copies of my most recent book on genocide."
RMCC principal, Dr Harry Kowal expressed his appreciation to Dr Whitehorn. "I would like to take this opportunity to thank you sincerely for all your great work and for the tremendous contributions you have made to the College through your time here and in retirement. This story is testament to your compassion and dedication and it is clear to me that you have made such a positive impression on so many."
Canadian Forces College, CMR Saint Jean, and other libraries in Canada and Armenia will receive copies. Those wishing to contribute to the project can contact David Last, last-d@rmc.ca.
***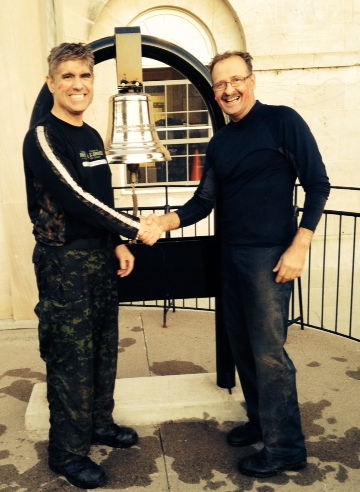 2015 Obstacle Course – Good to go!
The College grounds are taking form in preparation for Reunion Weekend, with the grounds seeing greater attention and the Obstacle Course being assembled.
To ensure the safety of the First Year Cadet, the commandant, BGen Sean Friday (photo left) took a select group of the College Team including the principal, Dr Harry Kowal (photo right) to test the Obstacle Course for safety.
A couple of muddy hours later, the first year college commandant was heard saying: "I can attest that the course is indeed safe!"
We wish all the First Year Cadets much success when they participate in the 2015 version of the RMCC obstacle course.
More photos from the Dry-run may be found here.