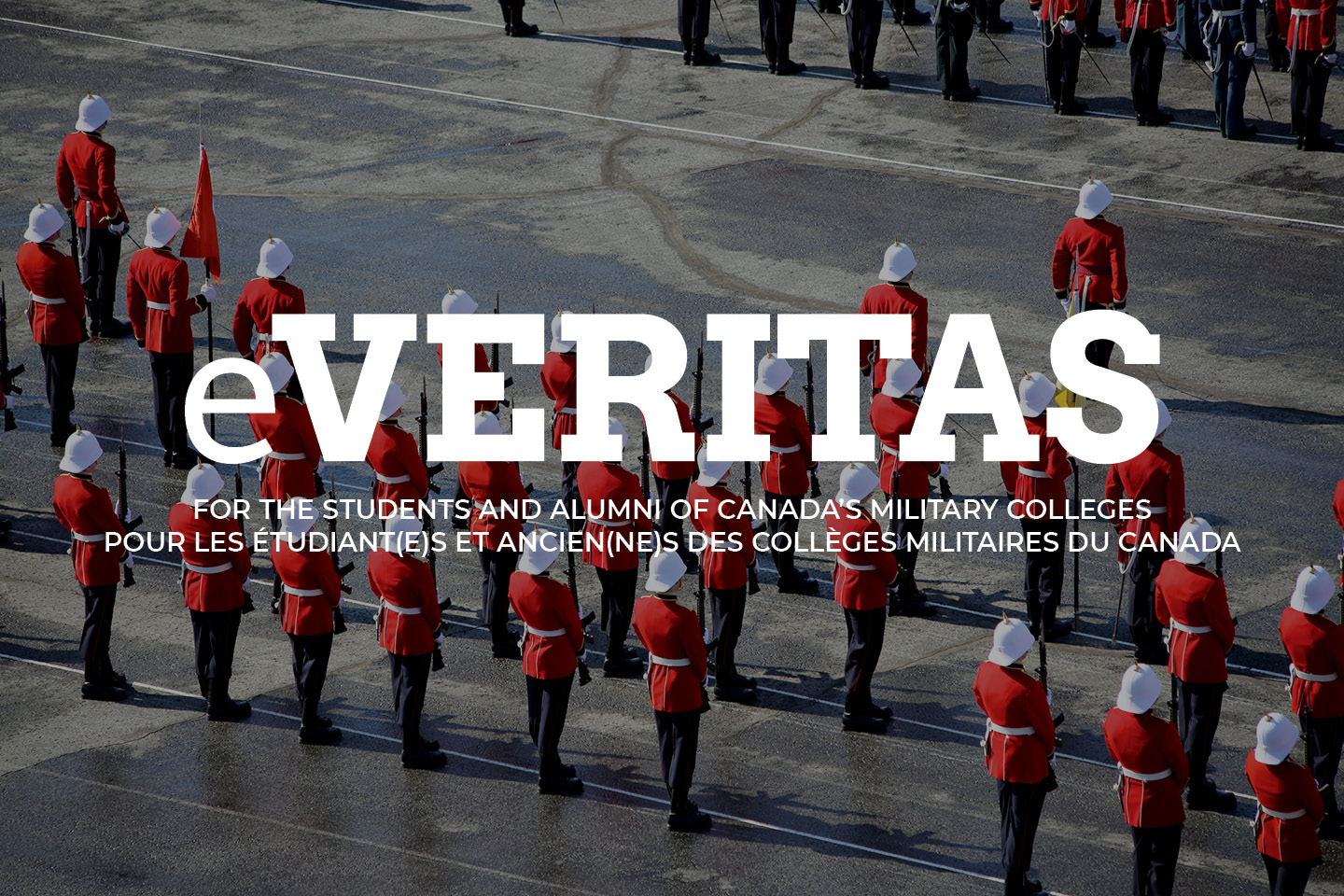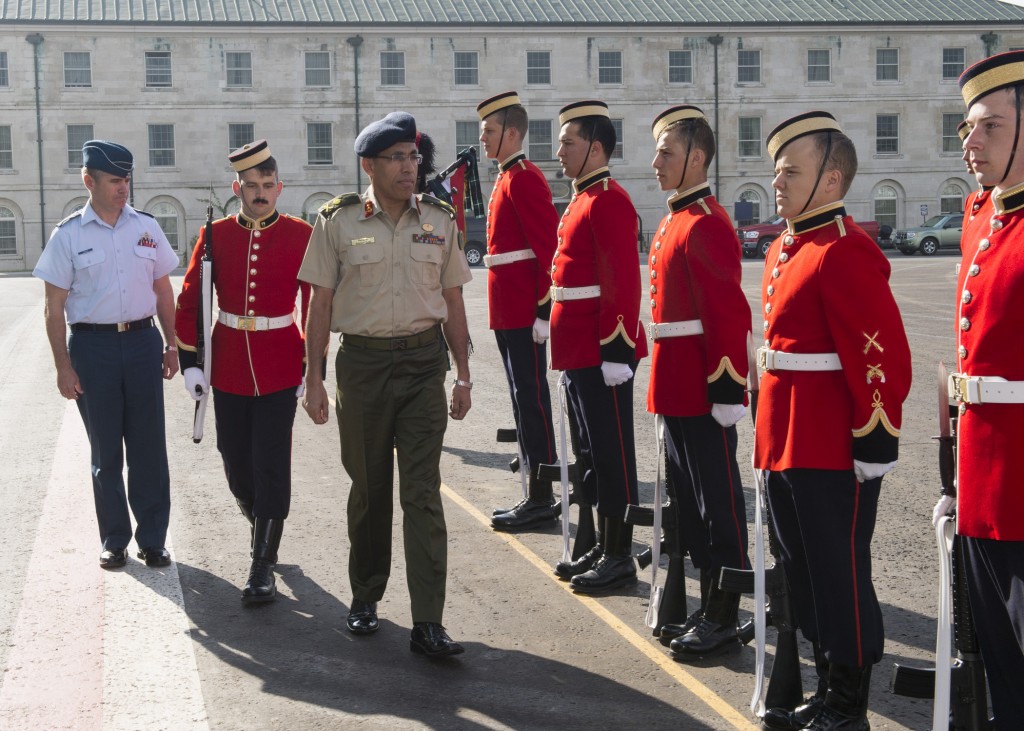 BGen Friday hosts first international visitor in his role as Commandant

Two awards in 2-weeks /

Deux prix en 2-semaines
Recent visitors to RMCC – Photos by Denice Zoretich
MORE…
BGen Friday hosts first international visitor in his role as Commandant
RMCC received a visit from the Commandant of the Bangladesh Military Institute of Science and Technology (MIST), MGen Major General Md Siddiqur Rahman Sarker and a few members of his staff on Thursday and Friday (28 & 29 May) last week.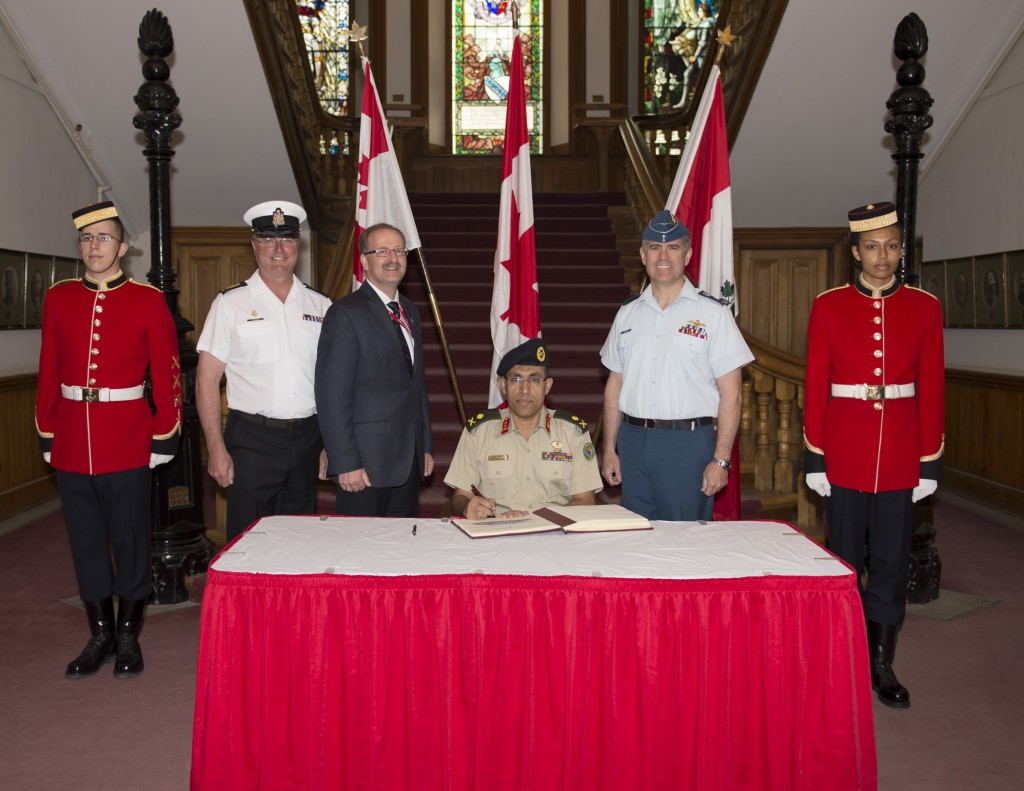 MIST is a relatively new University in Bangladesh providing university education to both military and civilian students at the undergraduate and post-graduate level primarily in engineering programmes.
They were visiting RMCC to at this time to determine if there is potential opportunity for cooperation and collaboration in mutual areas of research and educational interest between our two institutions.
This was the first opportunity as Commandant, BGen Friday had in supporting the global engagement strategy. From all reports this was a highly productive and successful visit.
Visit photos by: Mary White – Base Photo
***
Two awards in 2-weeks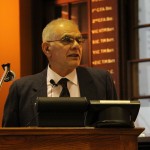 On 8 May, in Halifax at the IEEE Canada Achievement Awards Ceremony, Dr Yahia Antar was awarded the J.M. Ham (Outstanding Engineering Educator) Medal for outstanding contributions to engineering education. This prestigious achievement award is presented to outstanding Canadian engineers recognized for sharing their technical and professional abilities through teaching and in doing so have made an outstanding contribution to engineering education.
Ten days later at the RMCC Convocation Ceremony it was announced that Yahia was this year's recipient of the Cowan Prize for Excellence in Research. This is the second time Yahia has received the research excellence award at RMCC.
Well Done Yahia on back-to-back awards in teaching and research!
Deux prix en 2-semaines
M. Yahia Antar PhD s'est vu accorder la médaille J.M. Ham (Éducateur en génie extraordinaire) le 8 mai dernier à Halifax, lors de la cérémonie de succès pour ses contributions hors pair à l'éducation en génie. Cet exploit prestigieux est présenté aux ingénieurs canadiens hors pair étant reconnus pour le partage de leurs habiletés techniques et professionnelles par l'enseignement, faisant ainsi des contributions extraordinaires à l'éducation en génie.
Dix jours plus tard, lors de la collation des grades du CMRC, on a annoncé que Yahia est le gagnant du Prix d'excellence en Recherche Cowan. Il s'agit de la deuxième fois que Yahia reçoit le prix d'excellence en recherche au CMRC.