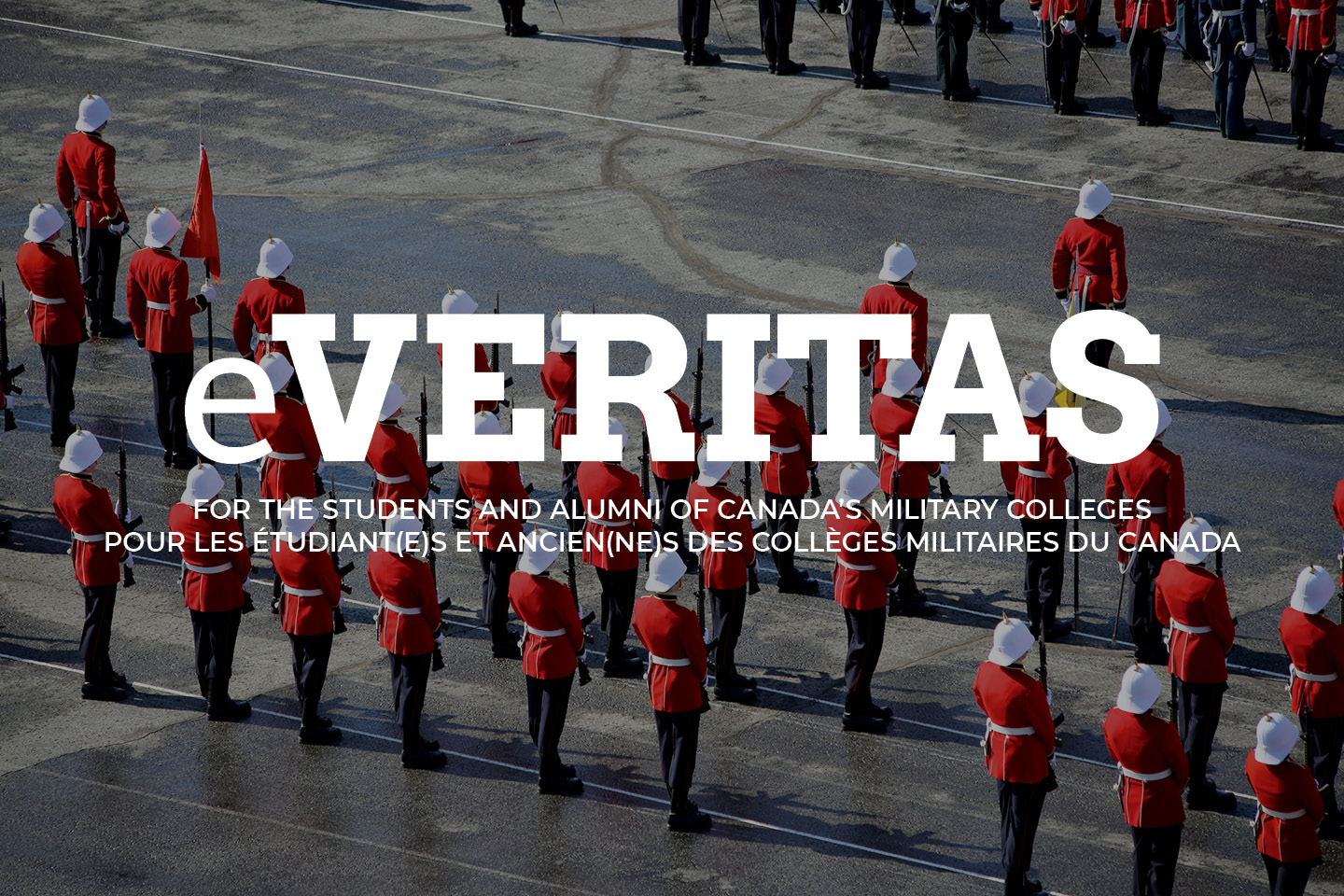 Launched at RMC Saint-Jean on June 3
This new service was officially launched on June 3 at the Royal Military College in Saint-Jean. Among those at the ceremony were the Commander François Pion and Mr. Bernard Mongeau, Vice Dean of Studies at RMC Saint-Jean, the presidents of each of the alumni associations in the RHR Expert network, and the General Managers of the associations.
Photo, from left to right: Mr. Aditya Sharma, Vice President of the Concordia Alumni, Mr. Beaudoin Bergeron, Eng., President of RHR Expert, and Peter Dawe, Executive Director of the RMC Club.

Soirée du 3 juin au CMR Saint-Jean
Le 3 juin dernier avait lieu le lancement officiel de ce service au Collège militaire de St-Jean. À cette occasion étaient entre autres présents le Commandant François Pion et Monsieur Bernard Mongeau, Vice-doyen aux études du CMR St-Jean, les présidents de chaque association de diplômés membre du réseau de RHR Expert ainsi que les directeurs et directrices générales de ces associations.
Vous retrouvez sur la photo jointe à cet article, de gauche à droite Monsieur Aditya Sharma, Vice-président du Concordia Alumni, Beaudoin Bergeron, ing. Président de RHR Expert et Peter Dawe, Directeur exécutif du Club des CMR.

Postes disponibles :

www.cmrcarrieres.com and in English to www.rmc-careers.com.
– Gestionnaire de Production, 15 ans d'expérience et plus, Montréal
– Ingénieur mécanique du bâtiment, 10 ans d'expérience et plus, Montréal
– Ingénieur de chantier, 5 ans d'expérience et plus, Sept-Îles
– Ingénieur de Projets, 10 ans d'expérience et plus, Sept-Îles
– Ingénieur Black Belt Six Sigma, 5 ans d'expérience et plus, Wabush
– Ingénieur civil structure, 5 ans d'expérience et plus, Drummondville
Available Positions:
– Production Manager, 15 years experience and more, Montréal
– Mechanical Engineer, Building, 10 years experience and more, Montréal
– Building Site Engineer, 5 years experience and more, Sept-Îles (Québec)
– Ingénieur de Projets, 10 ans d'expérience et plus, Sept-Îles (Québec)
– Black Belt Six Sigma Engineer, 5 years experience and more, Wabush (Labrador)
– Civil Structure Engineer, 5 years experience and more, Drummondville (Québec)