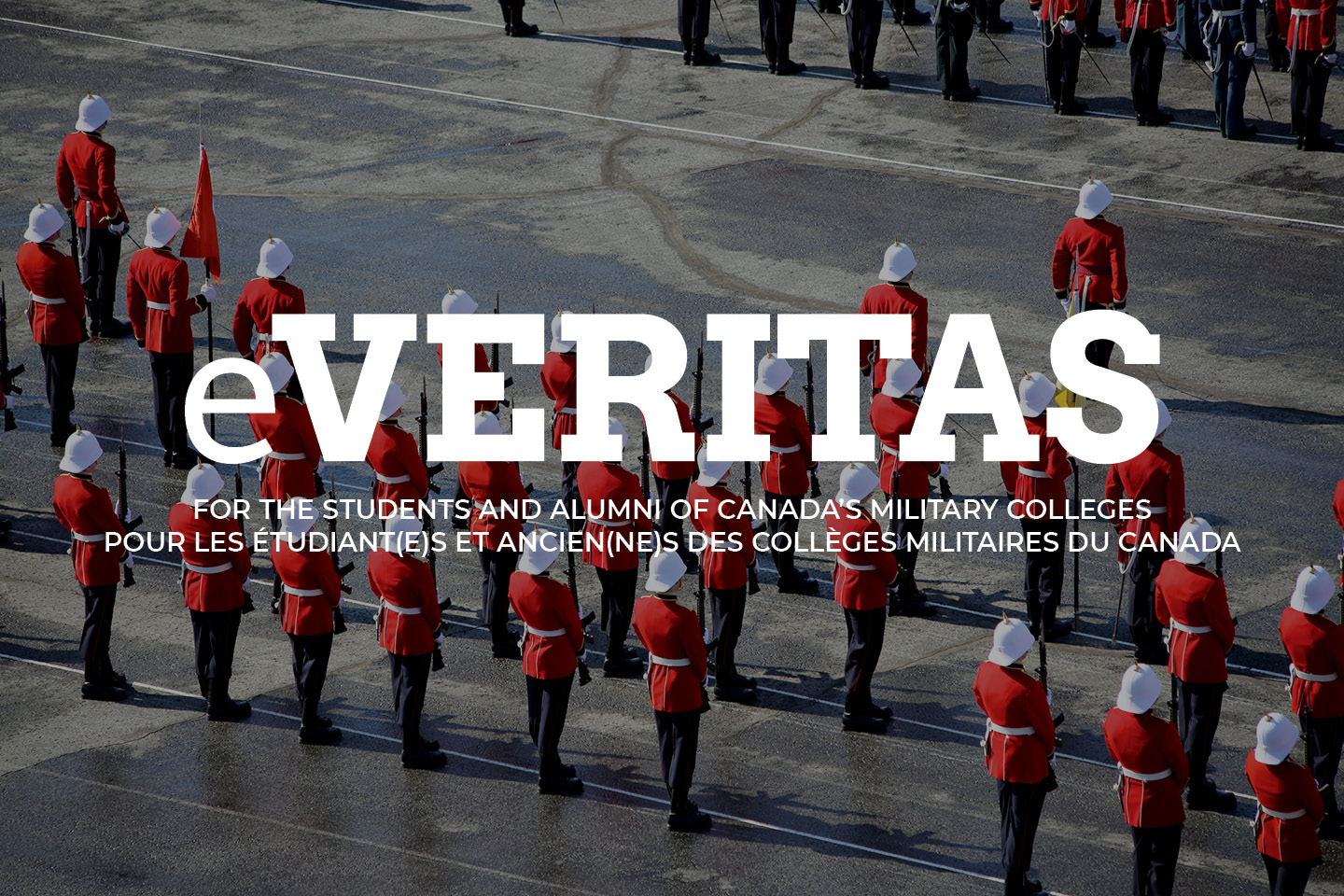 RMC-Careers.com
Official Launch – May 2008
Message to the RMC Club Members
CMRCarrieres.com
Lancement officiel
Mai 2008
Message aux membres du Club des CMR
RMC-Careers.com
Official Launch
May 2008
Message to the RMC Club Members
The Royal Military Colleges Club of Canada has joined the École Polytechnique Graduates Association (ADP), the École de technologie supérieure Network, the University of Sherbrooke Engineering Graduates Association (Réseau génie), the Association of Graduates and Friends of the Université du Québec à Chicoutimi (ADAUQAC) as well as the Concordia University Association of Engineering Graduates in order to form a large network of more than 75,000 engineers and engineering specialists.
At the same time, the RMC Club is launching a new job employment portal, www.RMC-Careers.com, with exclusive access to the members of the Royal Military Colleges of Canada, the database of which is shared with the network partners.
Focusing first on engineering on account of the specificity of the network it is part of, this portal nevertheless is not confined to engineering job positions. Our clients are seeking plant managers, project managers as well as computer science designers or senior consultants in management or still technical representation specialists. Therefore whatever their business segment they are in, all members of the RMC Club will surely get something out of it.
As a true job help service for executives and professionals, www.RMC-Careers.com will therefore be, in Québec and in Canada, a priceless link between this great pool of professionals made up of the RMC Club members and the employers throughout Québec and all of Canada.
Services to all its members
– You can make an application on the job positions posted on the portal
– You will receive Job Alerts for the positions that you could be interested in
– You can be contacted at all times by RMC-Careers.com managers for a position corresponding to your profile
Services to the fully-fledged members only (who paid their dues)
– Advisory services, courtesy interviews, networking
– Review of your curriculum vitae
– Translation service of your curriculum vitae
As soon as May 2008, get access to the portal and register via the function named FIRST REGISTRATION at the following address: www.RMC-Careers.com.
You may also contact Ms. Stéphanie Bélanger by phone at 514-858-6333/227.
Message to the Employers (Members of the RMC Club)
As an employer, you are always on the lookout for the best possible candidates at a given time. When you are facing candidates with equal competencies, you will surely hire the one from your alma mater, but for your enterprise, competency always takes precedence.
You must therefore know that by getting access to the RHR Expert staffing services via RMC-Careers, you will obtain access to not only 10,000 engineering graduates from Canada's Royal Military Colleges but also to more than 65,000 other engineers who have graduated from Québec's largest engineering schools.
Nota Bene : The RMC Club has mandated RHR Expert to set up the portal and to carry on its operations. RHR Expert is a firm that is specialized in the staffing of professional personnel.
CMRCarrieres.com
Lancement officiel
Mai 2008
Message aux membres du Club des CMR
Le Club des Collèges Militaires Royaux du Canada s'est joint à l'Association des diplômés de Polytechnique (ADP), au Réseau ÉTS, à l'Association des diplômés en génie de l'Université de Sherbrooke (Réseau génie), à l'Association des Diplômés et Amis de l'Université du Québec à Chicoutimi (ADAUQAC) ainsi qu'à l'Association des Diplômés en génie de l'université Concordia pour former un vaste réseau de plus de 75 000 ingénieurs et professionnels du génie.
Du même coup, le Club des CMR lance un nouveau portail d'emploi www.CMRCarrieres.com dont l'accès est exclusivement réservé aux membres des Collèges Militaires Royaux du Canada, dont la base de données est commune avec celle des partenaires du réseau.
Centré d'abord sur le génie vu la nature même du réseau dont il fait partie, ce portail ne se limite pas pour autant aux postes réservés à des ingénieurs. Nos clients recherchent des directeurs d'usine, des chargés de projets ainsi que des concepteurs informatiques autant que des consultants séniors en management ou des spécialistes de la représentation technique. Donc, quels que soient leur secteur d'activités, tous les membres du Club des CMR sont appelés à y trouver leur compte.
Véritable service d'aide à l'emploi pour cadres et professionnels, www.CMRCarrieres.com sera donc, au Québec et au Canada, un pont unique entre ce grand bassin de professionnels que sont les membres du Club des CMR et les employeurs du Québec et de partout au Canada.
Services à tous les membres
– Possibilité de poser votre candidature aux postes affichés sur le portail
– Réception d'Alertes emplois pour des postes susceptibles de vous intéresser
– Possibilité d'être contacté en tout temps par les gestionnaires de CMRCarrières pour un poste correspondant à votre profil
Services aux membres en règle seulement (qui ont payé leur cotisation)
– Services-conseils, entrevues de courtoisie, réseautage
– Révision de votre curriculum vitae
– Service de traduction de votre curriculum vitae
Accédez dès le mois de mai 2008 au portail et inscrivez-vous via la fonction Première inscription à l'adresse suivante : www.CMRCarrieres.com.
Vous pouvez aussi contacter Mme Stéphanie Bélanger par téléphone au 514-858-6333/227.
Message aux employeurs (Membres du Club des CMR)
Comme employeur vous recherchez toujours le meilleur candidat possible à un moment déterminé. À compétences égales vous embaucherez sûrement un diplômé de votre alma mater mais pour votre entreprise c'est la compétence qui prime.
Il est donc important que vous sachiez qu'en accédant aux services de recrutement de RHR Expert via CMRCarrières, vous accédez non seulement aux 10 000 ingénieurs issus des Collèges Militaires Royaux du Canada mais aussi à plus de 65 000 autres ingénieurs issus des plus grandes écoles d'ingénierie du Québec.
Note : Le Club des CMR a mandaté RHR Expert pour mettre au point le portail et en gérer les activités. RHR Expert est une firme spécialisée en recrutement de personnel professionnel.