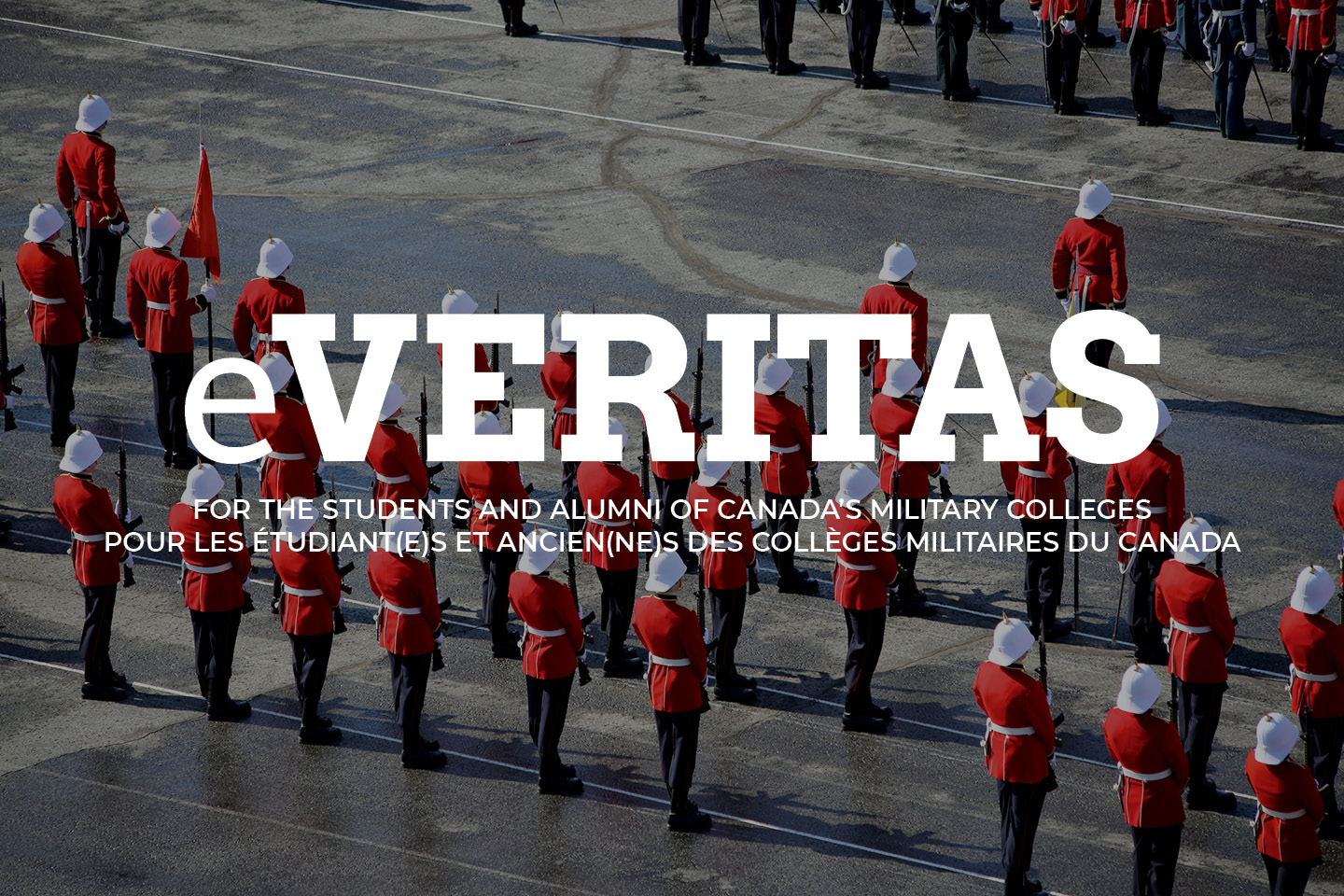 The Royal Military College of Canada proudly celebrates the traditional Reunion Week-end
by Capt Annie Djiotsa, RMC
The Royal Military College of Canada (RMC) in Kingston, Ont. has once again celebrated its Reunion Week-end from 27 to 30th September 2007. This year, about 2,500 people including ex-cadets, officer cadets, family members and friends of the College gathered one more time to celebrate, remember, commemorate, compete, and especially to symbolically recognize first-year cadets as members of the Cadet Wing.
The festivities started Thursday evening with the 10th Annual Legacy Diner organized by the RMC Club of Canada Foundation. The guest of honour was Major Bill Fletcher, class of 1995 and recipient of the Star of Military Valour for extraordinary bravery for his actions in Afghanistan as Commander of C Company in 2006. This recognition represented for Major Fletcher an opportunity to share with the next generation of officers, lessons learned from his experiences both at RMC and in Afghanistan.
It is under stormy weather that the first-year officer cadets participated in the traditional obstacle course on Friday, under the cheering of their peers, families, friends and ex-cadets. Thirteen obstacles, thirteen teams and one winner: 11 Squadron. The obstacle course that marked the end of the First Year Orientation Period (FYOP) also represented "the rite of passage" of the first-year cadets into the big family that is RMC, said Mr. Alexander Roberts, class of 1957 and currently Adjutant of the Old Brigade, ex-cadets who graduated from RMC more than 50 years ago. Mr. Roberts called this course the "most difficult of all obstacle courses."
During the competition, the cadets demonstrated creativity, ingenuity, physical and mental stamina, and most importantly teamwork, an ingredient essential to any team aspiring to victory. Expressions on parents' faces alternated from pride to anxiety. Some parents could barely suppress their irresistible urge to reach out and assist their children. A father went as far as offering the back of his shirt to his son's team to wipe their muddy hands before running to the next obstacle. Mrs. Wendy Toms from Carleton Place, Ont. could not hide the pride of seeing her son, Colin Toms, first-year officer cadet complete the obstacles, "I am very proud. It is the fulfillment of a dream. He is doing what he has always wanted and he is very happy." Colonel (retired) Tim Reilly, class of 1957 and former Director of Cadets from 1975 to 1977 stated, "they will forever remember and be proud of today's accomplishments," echoing the words of the RMC Commandant Brigadier-General Tom Lawson who congratulated cadets for delivering "an epic battle."
On Saturday, first-year officer cadets received their RMC Badge from members of the Old Brigade. The Reunion Week-end ended on Sunday with the Memorial service at the Arch to honour RMC ex-cadets who died while in the service. Two swords were presented to honour the memory of Captain Nichola S. K. Goddard and Captain Matthew J. Dawe, both graduates of RMC, killed in action in Afghanistan in 2006 and 2007. The sword engraved with Capt Goddard's name and offered by Colonel the Honourary John R. Matheson, was awarded to the most deserving fourth-year artillery officer cadet, OCdt Alexandre Lessard. The second sword engraved with Capt Dawe's name, offered by Lieutenant-Colonel (retired) Peter Dawe, Matthew Dawe's father, was awarded to the most deserving fourth-year infantry officer, OCdt Matthew Michael Tompkins. "Wear it with pride," said Mr. Dawe.
During the Reunion Week-end, the Durand family symbolised in their own way the tradition and pride of belonging to RMC. Corporal Guillaume Durand, 22, aviation systems technician stationed in Greenwood, N.S. and a member of the Canadian Forces Parachute Team – The SkyHawks -, performed a spectacular jump on RMC grounds during the inauguration of the Birchall Pavillion on Saturday 29 September. Guillaume, who has performed over 500 jumps, felt honoured to participate in the festivities of the Reunion Week-end. His brother Renaud, 20, third-year officer cadet in aerospace engineering, aspiring aerospace comptroller and squadron leader during the FYOP, felt also proud to belong to RMC and to have helped members of the Old-Brigade during the "Badging" parade. Their father, Mr. André Durand, enrolled at RMC in 1977 and served 27 years in the CF as an Infantry Officer. He is currently president of the Montreal Chapter of the RMC Club, teaching with the Continuing Studies department, and liaison officer for the Red and White program in the province of Quebec. Mr. Durand, who acknowledged that the profession of arms is "noble and difficult," felt privileged to belong to a family where neither time nor distance seems to have an effect on friendships forged at the College.
Next year, the tradition will continue with the next Reunion Week-end where once more, an exchange unique in its kind will take place between past and future generations. As noted by Brigadier-General Tom Lawson, while the youngest will be welcomed into the RMC family, the ex-cadets, energized by the "memories of this institution, the leadership challenges they mastered and the close friendships they forged when they were here [will be back] again to recharge their batteries and get a feel for what is happening at their old College."
La fin de semaine des anciens au Collège militaire royal du Canada : une rencontre entre le passé et le futur
Le Collège militaire royal du Canada (CMR) à Kingston Ont. a une fois de plus affirmé son caractère unique lors de la fin de semaine des anciens du 27 au 30 septembre 2007. Cette année, la frénésie s'est emparée des quelques 2 500 personnes – anciens cadets, élèves-officiers, familles, et amis du Collège – qui se sont donnés rendez-vous une fois de plus pour célébrer, se remémorer, commémorer, s'affronter lors d'épreuves de compétition, et surtout pour souligner l'entrée des élèves-officiers de première année dans la grande famille du CMR.
Les festivités ont débuté jeudi soir avec la 10e édition annuelle du dîner Héritage organisé par la Fondation du Club des CMR. L'invité d'honneur était le major Bill Fletcher, gradué du CMR en 1995, et récipiendaire de l'Étoile de la vaillance militaire pour la bravoure extraordinaire démontrée en Afghanistan à titre de commandant de la Compagnie C de la Force opérationnelle en 2006. Pour le major Fletcher, d'être reconnu au dîner Héritage représentait une occasion de partager avec la future génération d'officiers, les leçons apprises autant au CMR qu'en Afghanistan.
C'est sous un ciel menaçant que les élèves-officiers de première année ont participé vendredi à la traditionnelle compétition de la course à obstacles, sous les encouragements de leurs pairs, familles, amis et des anciens. Treize obstacles, treize équipes et un gagnant : l'escadron 11. Cette course, qui marquait la fin de la Période d'orientation des premières années (POPA), symbolisait également « le rite de passage » des élèves-officiers de première année au sein de la grande famille du CMR, a dit M. Alexander Roberts, gradué du CMR en 1957 et présentement capitaine-adjudant de la "Vieille Brigade", groupe d'anciens élèves-officiers ayant terminé leurs études au CMR il y a 50 ans et plus. M. Roberts a qualifié cette course de « la plus difficile de toutes les courses à obstacle ».
Durant la course, les cadets ont fait preuve de créativité, d'ingéniosité, d'endurance physique et mentale et surtout de travail d'équipe, ingrédient sans lequel aucune équipe ne pourrait accéder à la victoire. Le regard des parents alternaient de l'inquiétude à la fierté. Certains tendaient les bras comme dans un désir irrépressible de venir en aide à leurs jeunes. Un père est allé jusqu'à offrir le dos de sa chemise à l'équipe de son fils afin qu'ils y essuient leurs mains boueuses avant d'affronter la prochaine épreuve. Mme Wendy Toms de Carleton Place, Ont. n'a pas caché sa fierté de voir son fils Colin Toms, élève-officier de première année compléter les obstacles: « Je suis très fière de mon fils. C'est la consécration d'un rêve, il fait ce qu'il a toujours voulu et il est très heureux. » Le colonel à la retraite Tim Reilly, gradué de la classe de 1957 et ancien directeur des cadets de 1975 à 1977 affirme que les cadets « se sentiront à jamais très fiers de ce qu'ils ont accompli aujourd'hui », faisant ainsi écho aux paroles du commandant du CMR le brigadier-général Tom Lawson, qui a félicité les cadets pour avoir mené un « combat livré de main de maître ».
Le samedi 29 septembre, les membres de la "Vieille Brigade" ont remis aux élèves-officiers de première année leur insigne du Collège. La fin de semaine des anciens s'est achevée le dimanche 30 septembre avec la cérémonie commémorative de l'Arche, organisée à la mémoire des anciens élèves-officiers du CMR morts en service. Deux épées ont été présentées pour honorer la mémoire du capitaine Nichola K. S. Goddard et du capitaine Matthew J. Dawe, gradués du CMR, tués en action en Afghanistan en 2006 et 2007. L'épée gravée au nom de la capitaine Goddard, don du colonel l'Honoraire John R. Matheson, a été décernée à l'élève-officier d'artillerie de quatrième année le plus méritant, l'élève-officier Alexandre Lessard. Celle gravée au nom du capitaine Dawe et offerte par le lieutenant-colonel à la retraite Peter Dawe, père de Matthew Dawe, a été décernée à l'élève-officier d'infanterie de quatrième année le plus méritant, l'élève-officier Matthew Michael Tompkins. « Porte-la avec fierté », lui a dit M. Dawe.
Durant la fin de semaine des anciens, la famille Durand a symbolisé à sa façon la tradition et la fierté d'appartenir au Collège. Le caporal Guillaume Durand, 22 ans, technicien en systèmes aéronautiques basé à Greenwood, N.-É. et membre de l'Équipe de parachutisme des FC – les SkyHawks -, a effectué un saut majestueux sur le terrain du CMR lors de l'inauguration du Pavillon Birchall samedi 29 septembre. Guillaume, qui a effectué jusqu'ici plus de 500 sauts en parachute, a dit être très fier et honoré de participer aux festivités de la fin de semaine des anciens. Son frère, Renaud, 20 ans, élève-officier au CMR en troisième année de génie aérospatial, aspirant contrôleur aérien et commandant d'escadron lors du POPA, s'est dit également très fier d'appartenir à la famille du CMR et très ému d'avoir aidé les membres de la "Vieille Brigade" à remettre les insignes aux nouveaux cadets lors de la parade. M. André Durand, le père, quant à lui s'est enrôlé au CMR en 1977 et a servi pendant 27 ans dans les Forces canadiennes (FC) comme officier d'infanterie. Il est président du chapitre de Montréal du Club des CMR, enseignant aux études permanentes, et officier de liaison pour le programme du rouge et blanc pour la province du Québec. M. Durand, qui reconnaît que la profession des armes en est une de « noble et difficile », se dit heureux et privilégié d'appartenir à cette famille où ni le temps ni la distance semblent n'avoir aucun effet sur les amitiés forgées au Collège.
L'année prochaine, la tradition va se continuer durant la prochaine fin de semaine des anciens où encore une fois un échange unique en son genre se fera entre les générations passées et les générations futures. Comme l'a fait remarquer le brigadier-général Tom Lawson, pendant que les plus jeunes se verront admettre dans la famille du CMR, les anciens, animés par les « souvenirs de l'institution, les défis relevés et les amitiés forgées quand ils y étaient, [reviendront] afin de recharger leurs batteries et prendre le pouls de ce qui se passe à leur collège ».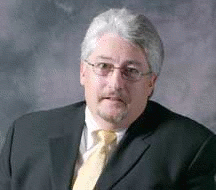 12046 Pierre Ducharme (CMR '79) – Spoke from the heart to the I Years.
I Year 2007 Badging Parade Address, by Outgoing President, RMC Club of Canada –
12046 Pierre Ducharme (CMR '79)
General Lawson, Dr. Cowan, Honorable Peter Millican, Dr. Plant, Mr. Roberts, distinguished guests, dear parents and friends, thank you all for being there.
Officer-cadets, although you had no choice BUT to be here, thank you all the same.
Please forgive me but, I will ignore most of you for the next few minutes to address mainly the first year cadets that have just joined our brotherhood today. I will be brief.
À titre de représentant du Club des Anciens des Collèges Militaires Royaux du Canada, je me dois avant tout de souhaiter à tous ceux qui ont reçu leur enseigne ce matin la plus cordiale bienvenue au sein de la grande famille des Collèges Militaires Royaux du Canada. Comme chacune de vos familles, celle du Collège a des valeurs qui li sont propres et qui dictent notre conduite. Celles-ci se résument en trois mots: Vérité, Devoir, Vaillance.
Aussi étrange que ça puisse vous sembler maintenant, ces trois mots vont vous hanter pour le reste de votre vie personnelle et professionnelle. Ces trois mots vont aussi vous distinguer de tous ceux qui n'auront pas eu le privilège d'avoir fréquenté un Collège Militaire Royal du Canada. Enfin, ces trois mots vous associe à jamais un groupe de femmes et d'hommes exceptionnels parmi lesquels on compte :
 des héros comme Nicola Goddard, Mat Dawe et Roméo Dallaire pour ne nommer que quelques contemporains
 des célébrités comme nos astronautes canadiens Marc Garneau et Chris Hadfield
 des chefs d'industrie et leaders militaires trop nombreux pour les nommer
Not a bad bunch to be associated with.
Of course, not all of you will become rich (especially those who will keep serving in the Forces) or famous. But just the same, you will forever be associated to extraordinary women and men. And this imparts a special responsibility on each of you: to live up to those 3 words: Truth Duty Valour.
Now, this may sound easier than it really is. In a world of situational values and political correctness, TRUTH has become a rare and often unpopular commodity. Unfortunately, we have had too few role models to look up to among the so-called leaders of our society when almost every day, the media are filled with news of corporate fraud and unfulfilled political promises. It is our hope that your College family will provide you with many examples that will counter such influences.
In today's world, it sure is easier to FIT IN than to take a stand for what is right … for what is true. It is always easier to tell people what they LIKE to hear rather than what they NEED to hear. But at the end of the day, you will find that sparing the TRUTH is the fastest way to loosing the respect of others, and eventually of loosing respect for yourself.
Sooner than you can now imagine, you will have the responsibility to lead troops. As leaders, you can't afford loose either.
Le sens du DEVOIR est encore plus inusité de nos jours. Dans notre société moderne dominée par l'égocentrisme, le sens du DEVOIR semble vieux jeux, voir même dépassé. Si vous disiez aux camarades que vous avez quitté dans votre ville ou village natal que vous êtes venus au CMR pour apprendre le sens du DEVOIR, ils vous regarderaient probablement comme si vous arriviez d'une autre planète. Mais des trois éléments de notre moto, le sens du DEVOIR est probablement celui qui contribuera le plus à faire de vous une femme ou un homme d'une valeur exceptionnelle pour sa famille, ses collègues, sa communauté et son employeur.
And VALOUR is not even in most people's vocabulary today. As soldiers, you will be tasked with several missions on behalf of your country. These missions will not always be fun, and some will even be dangerous. Here again, your troops will look to you for reassurance, inspiration and motivation. Your VALOUR will provide them with what they need to go on and succeed.
Et c'est ici au CMR que vous apprendrez ce que VAILLANCE signifie. Ici, on vous permettra de réaliser ce dont vous êtes véritablement capables, individuellement et en équipe. Peu de gens ont la chance de connaître exactement ce que sont leurs limites, jusqu'où ils peuvent vraiment aller. Pourtant, ce n'est qu'en sachant quelles sont ces limites qu'on peut se mesurer aux tâches à accomplir et ainsi se dépasser soi-même. La VAILLANCE, c'est une valeur que l'on cultive particulièrement bien dans les Collèges Militaires Royaux et qui, une fois acquise, vous sera d'une utilité incomparable dans toutes les circonstances de votre vie.
RMC will provide you with the finest education in Canada. It will train your mind, your body and your soul better than any other institution. Over the next 4 years, you will cry and laugh with those who will become your brothers and sisters for life. Your friends will share with you experiences that are both unique and exciting. The College will provide you with opportunities most young women and men can only dream of. Seize as many as you possibly can and this will undoubtedly be the best years of your life.
But, most of all, RMC will instill in you those 3 values: TRUTH DUTY VALOUR. And that is perhaps the greatest gift this institution has to offer.
Your brothers and sisters of the RMC Club of Canada are proud to count you amongst our ranks. Enjoy your stay here and prepare well to serve this great country of ours.
Je vous remercie, ainsi que tous les parents et invités qui ont eu la patience de m'écouter aujourd'hui. God bless you all.