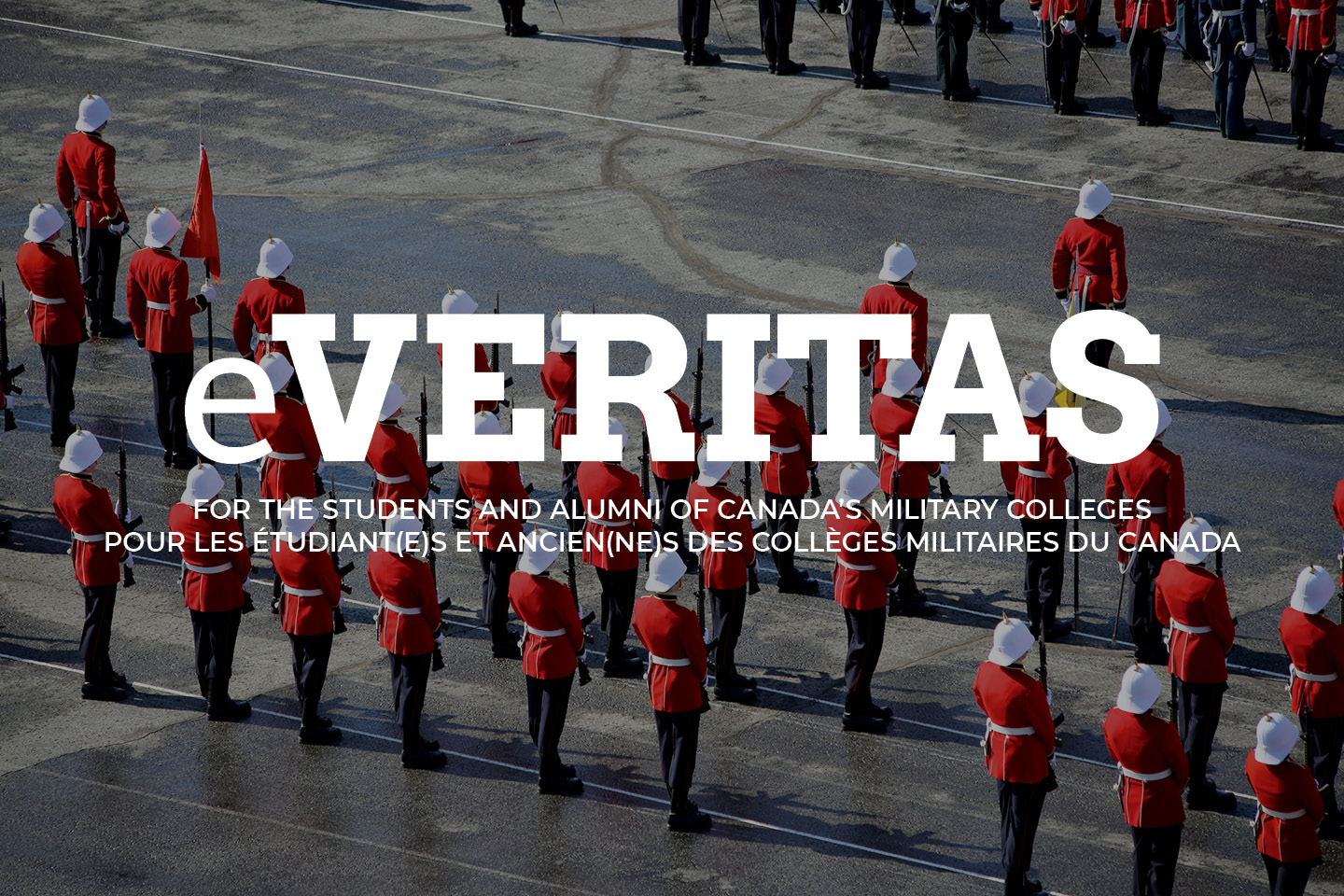 RMC No. 1
By: WJO
Paladins fool the pre-season prognosticators with early success
Just about everyone and anyone who follows OUA university hockey, in general and the RMC Paladins, in particular had their own preseason opinion on how the team would do this season. This writer included.
After all, RMC would be starting the season with their third bench boss in as many seasons. Not only that, the new rookie head coach, Adam Shell, was unproven – with only two years behind the bench as an assistant at McGill. Add to the mix that the goalie for the past four years, Blair Robertson, who carried most of the workload between the pipes, had graduated. Fifth year star, Tyler McTavish and the 2005 /06 Tommy Smart winner had used up all his eligibility. Also gone were Nick Cregan, a 22 point offensive star and two "bangers & crashers" in Greg Mcdonald and Ryan Thebault – all of whom were on the graduation parade last May. Even the most die-hard RMC hockey fans expected doom & gloom for this edition of the Paladins.
With five core players moving on and no indications that there were many "recruited rookies" in the Class of 2011 the season did not appear very promising. Most predictions for the Paladins heading into the 2007-08 season were that they might finish somewhere in the middle of the pack, but probably wind up somewhere closer to the bottom. With the previously five mentioned players in the lineup, the team ended last year with 16 points, not good enough for a play-off spot. – the first time in six years that they failed to advance to postseason play!
But those predictions have been turned upside down through the first nine games of a 28 game schedule. At press time, the impressive and more confident game by game Paladins are holding down the No.1 overall spot in the OUA Eastern Conference – this includes both the Far East Division: UQTR, U of O, McGill, Carleton & Concorida and the Mid East Division: U of T, Queens & Ryerson with an impressive record: six wins; two losses in regulation time; one shoot-out loss – good for 13 points. For the entire OUA standings go to: http://oua.ca/sports/mhockey/
The congenial Coach Shell said he has been as pleasantly surprised as anyone by the team's early success, but also admits that he was cautiously optimistic about the team's potential back in training camp. In a preseason conversation we had, the former McGill defenseman and Toronto native, was very confident in predicting a good shot at a play-off position for the 07/08 Paladins. He projected at least a 20 point season which this writer quickly dismissed as a new coach being overly optimistic. We agreed on a "gentleman's bet" – the team achieves 20 points – I buy dinner. They don't make 20 points – he buys!
It is not uncommon in any hockey league for different people to have expectations. Hockey fans and many different people around the OUA made statements about who should be first or last, and the Paladins in most of the conversations I was part of, were predicted to finish in the bottom half of the league. Looked like a pretty safe dinner bet!
But RMC always tries to select the best people over the best players and it's been like that for 131 years. The college seeks out student-athletes, future leaders that really care, are coachable and are proud to wear the Red & White jersey. When you have enough of these types of players – good things can happen.
There's no miracle recipe for success. However, one point cannot be overlooked. The fingerprints of 20771 Keri Kettle (RMC '97) are all over this roster. The large majority of this veteran crew is the result of the outstanding work he performed on behalf of the team as head scout / recruiter up until a couple of years ago. Keri did a tremendous job finding outstanding prospects for RMC. His departure to pursue a PhD at the University of Alberta and his impact on the success of the team may not really be felt until another season or two.
"It goes back to the guys taking this whole thing very seriously," Shell said. "They all trained really hard since the first practice and they are very serious about getting ready mentally and physically. When you combine that with a little bit of skill and a lot of work, things can happen, he added. "But it's a long season so we don't want to get too high. People are talking about where we are in the standings more than we do within the team."
Individually, it isn't a huge surprise that IV Year, RETP – second year team captain, Luke Pierce has asserted himself in the dressing room as the acknowledged team leader. But it's a bonus to see him among the leaders in the OUA scoring parade with 9 points in 9 games and near the top in virtually every significant statistical category. In his previous three seasons wearing the RMC jersey, Luke only managed a total of 11 goals and 17 assists. His improved offensive output hasn't slowed down his gritty play and he is on pace to pickup between 40 and 50 minutes in penalty time which have been his usual numbers in this area of the game while at the college. The leadership provided by Pierce is not lost on the coach. "The ultimate team leader is Luke Pierce, the buck stops with him", asserted the coach. Other important leaders, on and off the ice have been Paul Bradley who just happens to be tied for the lead in the OUA scoring race with 15 points, along with – Josh Fudge, Duaine Fetzner and Sean Dickson.
Asked about the team and their makeup, the beaming Coach also had this to say:
On His Goalies:
"Goaltending, we have excellent goaltending from both Matt Hartney and Adam Briggs."
More on leadership:
"Leadership and commitment, our captains and leaders have done an unbelievable job keeping everyone on track and committed. Led by Luke Pierce they have also done it by example with their work ethic in practice and play in games."
Pleasant surprises:
"Richard Lim – in his ability and to bring energy and to be effective in all situations. Mike Soros – his high level of skill. Duaine Fetzner – his effort level and commitment to excellence."
The team D:
"The D is a generally a veteran group, when they play well the team plays well, they often dictate how we are playing. Matt Fetzner is a horse and handles a huge amount of ice time and responsibilities. Ian Miller has all the tools to be top notch offensive D man in the league."
Offense:
"The offence has been a surprising strength we are very deep up front and with a few adjustments we have the ability to score goals, it is led by Paul Bradley who is an "all star" in the league."
Why the early season success? It appears to be a combination of different things but obviously there's good chemistry between the team and the coaching staff. They're using their collective veteran experience and skill to their advantage and they work hard. They have the skills to make things happen offensively and they are all sound defensively as well. Good goaltending can keep a team competitive – outstanding goaltending wins games. Combine all this with team leadership, a trademark of RMC and good things happen.
The Paladins travel to Ottawa this weekend. Friday night (9 Nov) at Carleton for a 7 PM start. The opening face-off – Saturday at the University of Ottawa is scheduled for 2 PM. Coach Shell and the entire team would love to see as many Ex cadets as possible at either or both games.
This writer looks forward to the dinner with the coach. I have a feeling I may be bringing along some humble pie for dessert!
More hockey details http://oua.ca/sports/mhockey/schedule/