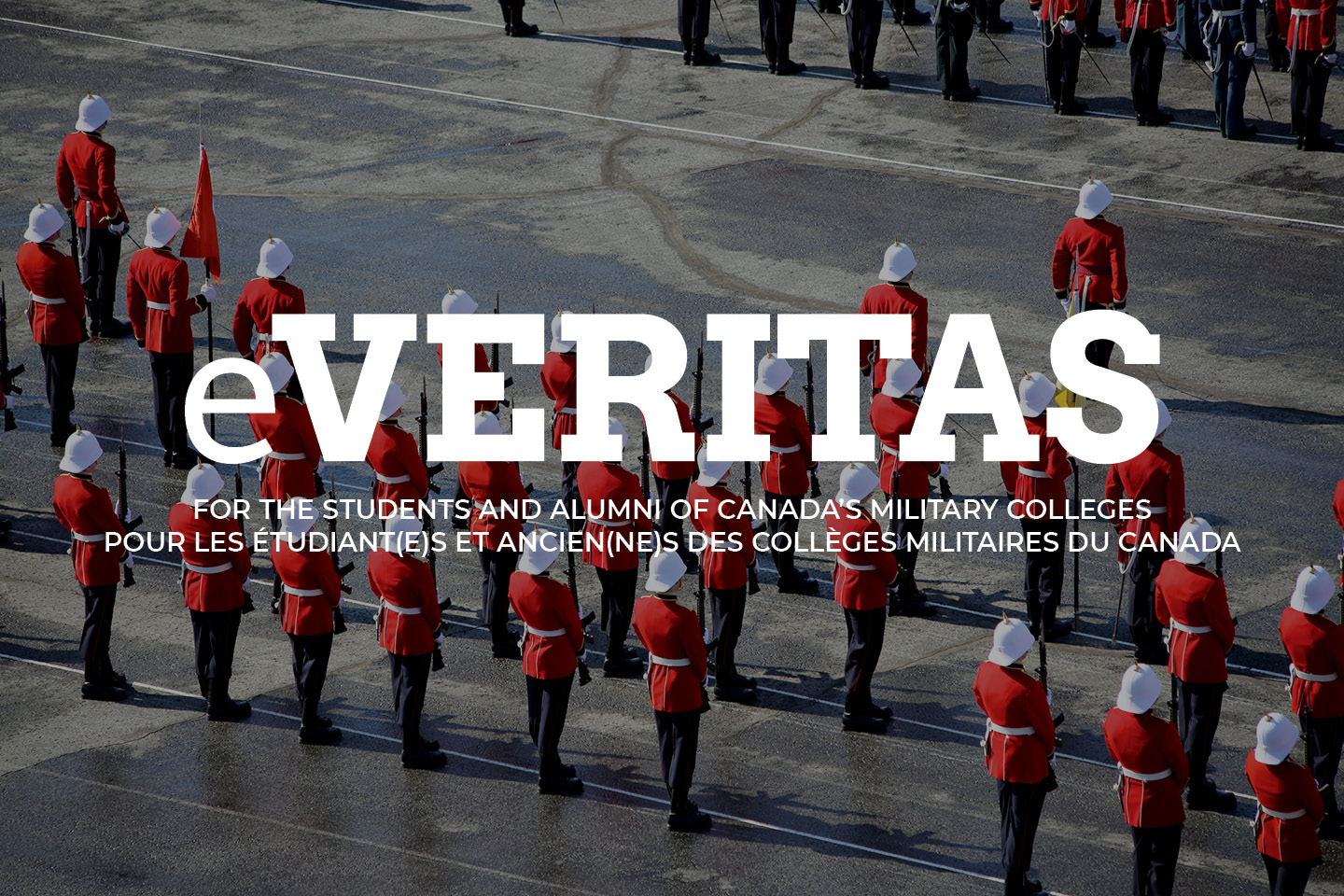 Who am I? By E3161 Victoria Edwards (RMC '03)

Following a short stint as a teacher in Brant County, I studied civil engineering at the Royal Military College of Canada in Kingston.
Fagging and hazing and such childlike practices were unknown when I was a cadet.
During my initiation, however a senior imitated the sergeant-major's voice and ordered me to parade with the rest of my recruit class. The recruits were marched to the coal
cellar and left there in total darkness. We were then brought one at a time before a "court" consisting of "titled dignitaries of European and African armies" appropriately garbed. The trial was humorous and punishments, if any were slight.
I graduated from RMC as the bronze medalist in a class of 23 cadets.
I worked as an engineer for the Canadian Pacific Railway leaving temporarily to serve as a transport officer in the Northwest rebellion of 1885. In the period from 1886 to early 1906 I was involved mainly in railway and hydroelectric projects in central and eastern Canada. Among these, my crowning achievement was the construction of the first Niagara Falls power station, in 1892-93.
A grubstaking venture in northern Ontario in 1905 led to the acquisition of a mineral-rich claim in the centre of Cobalt. These mines, which contained cobalt (co), nickel (ni), silver (ag), and arsenic (as), made me wealthy.
My wife Kate and I built a stately home, Springbank, which overlooked the old Welland Canal in St Catherines.
I joined the Corps of Guides in 1904. In 1911, Robert Borden made me chairman of the National Transcontinental Railway Concern, the forerunner of the Canadian National Railways, where I oversaw the construction of the line from Moncton, N.B., to Winnipeg.
When the war broke out I served in Europe with the Corps of Guides. I was promoted to a lieutenant-colonel in September 1915. In 1916, I established a philanthropic foundation and gave extensively to educational institutions, churches (low-church Anglican), hospitals, and other causes. I established an educational trust primarily to assist the sons of clergymen, teachers, and war veterans. I gave generously to support the war effort.
Following the armistice, I served a year as president of the Engineering Institute of Canada in 1919-20 and was appointed in 1920 to the Canadian Battlefields Memorials Commission.
In 1923, I donated land to Queen's University, on which a Hall, and Field were later named in my honour. I was appointed to boards of governance at the University of Toronto, Wycliffe College in Toronto, Ridley College in St Catharines, the School of Mining and Agriculture and Queen's University in Kingston, and the Khaki University of Canada.
a) 86 RW Leonard (RMC 1883);
b) 101 JL Weller (RMC 1883);
c) 112 R Davidson (RMC 1883); or
d) 120 AW Ridout (RMC 1884);
Answer: Lieutenant-Colonel Reuben Wells Leonard (RMC 1883) (21 Feb. 1860 -17 Dec. 1930). The Leonard Foundation is a Financial Assistance Program for students enrolled in an undergraduate degree program in a Canadian university or affiliated college. Leonard Hall, and Leonard Field are at Queen's University.
Source 1 xxxx Source 2 ….. And ….
Preston Canada's RMC: A History of the Royal Military College