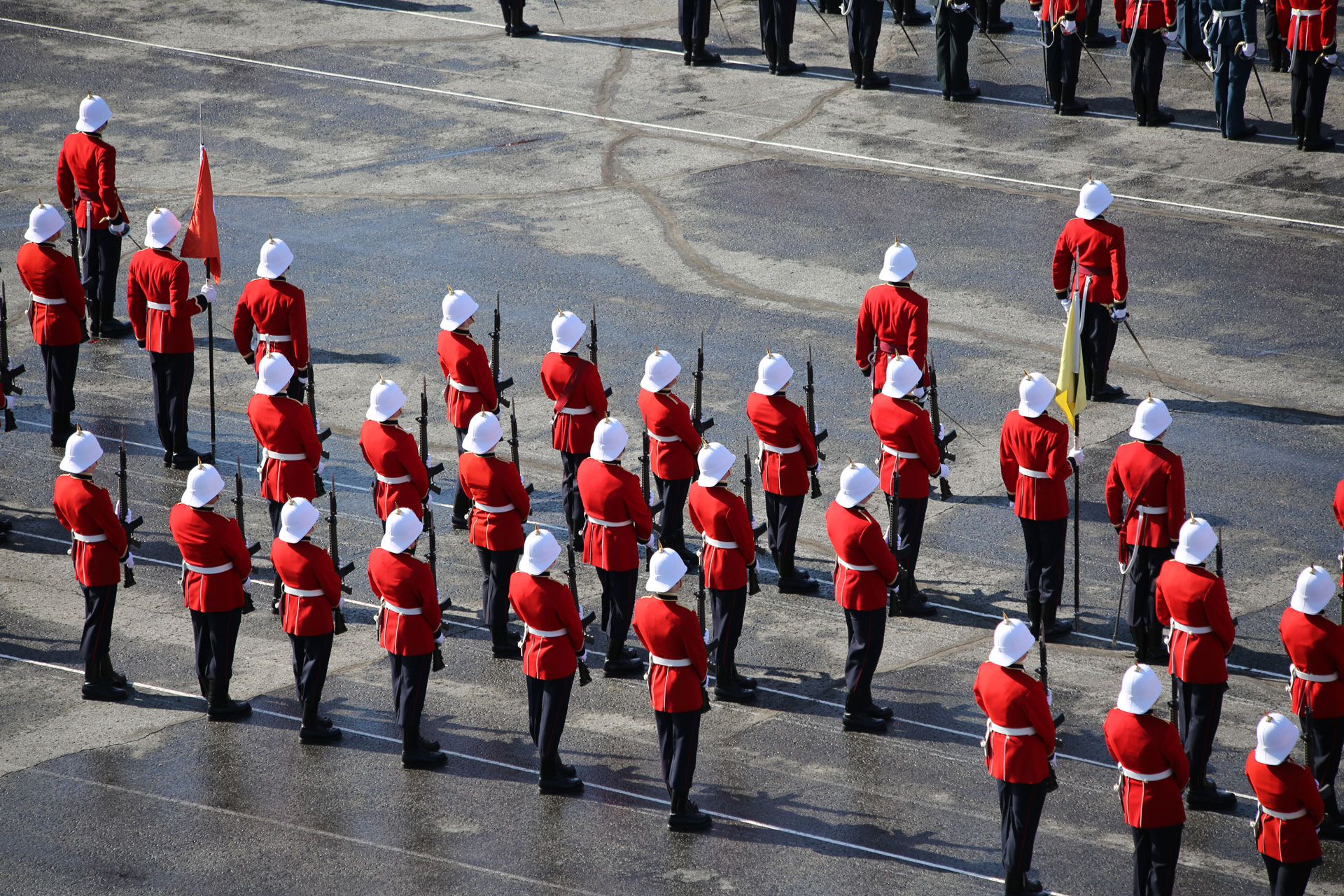 xxxxxxxxxxxxxxxxxxxxxxxxxxxxxxxxxxxxxxxxxxxxxxxxx
Universities and Colleges Looking At Possible Sports Merger
Darren Cates Committee Member
By: WJO

The Canadian Interuniversity Sport and Canadian Colleges Athletic Association recently began working on a strategic alignment initiative that involves conducting a feasibility study and developing a business plan for potential CIS/CCAA partnership scenarios
The results of this project could have a major positive impact for the future of varsity sports at RMCC. Under the current set-up RMCC competes (in league play) only against other universities although in some sports they play exhibition games against CCAA teams also better known as Community Colleges.
Darren Cates, RMC Director of Athletics is part of a joint CIS-CCAA Advisory Committee. Other members are:
• Katie Sheahan, Director of Athletics, Concordia University, CIS Board of Director (QSSF Representative);
• Bill Dean, Director of Student Life, Grant MacEwan University, CCAA President;
• Albert Roche, Manger of Student Services and Athletics, Holland College (PEI), CCAA Member-at-Large;
• Tom Huisman, CIS Director of Operations; and
• Sandra Murray-MacDonell, CCAA Executive Director
The first order of business of the Advisory Committee was selecting a consultant to conduct the study and business plan. After an in depth review of seven quality submissions that were generated from a Request for Proposal, and a face to face interview, the company of LBB consultants Inc was recently hired (www.lbbconsultants.com/indexEN.html).
The Advisory Committee and consultants met recently to confirm a number of the details regarding the project, as well as to layout the communication strategy with CIS and CCAA members and all stakeholders.
As for the logistics of the project and preparing the feasibility study, the consultants have already begun a comprehensive business diagnosis involving extensive documentary analysis and key informant interviews. This initial phase of the feasibility study will provide the basis for identifying the strategic options that will be assessed and discussed. This phase of the project is expected to be concluded by the end of January.
All CIS and CCAA members will have an opportunity to provide feedback and input as the process moves forward through a combination of online surveys and interviews.
If the purpose of this initiative can be summed up in one sentiment, it would be to create the best experience and environment possible for Canadian student-athletes. This, of course, includes officer cadet athletes.
It is certain that Darren Cates will be putting a good case forward from an RMCC perspective. The result may have RMCC competing against a combination of both universities and colleges such as: Algonquin (Ottawa); Loyalist (Belleville); St. Lawrence Colleges – Kingston; Brockville; & Cornwall in a number of sports.  Time will tell.
Although it is very early in the process – when everything is said and done a new alignment (league) of both universities and colleges could be competing against each other in league play in the near future.  In our view, this is long over-due and can only be positive from the RMCC point-of-view.
We expect to be providing updates to e-Veritas readers as the process unfolds.
Stay tuned.