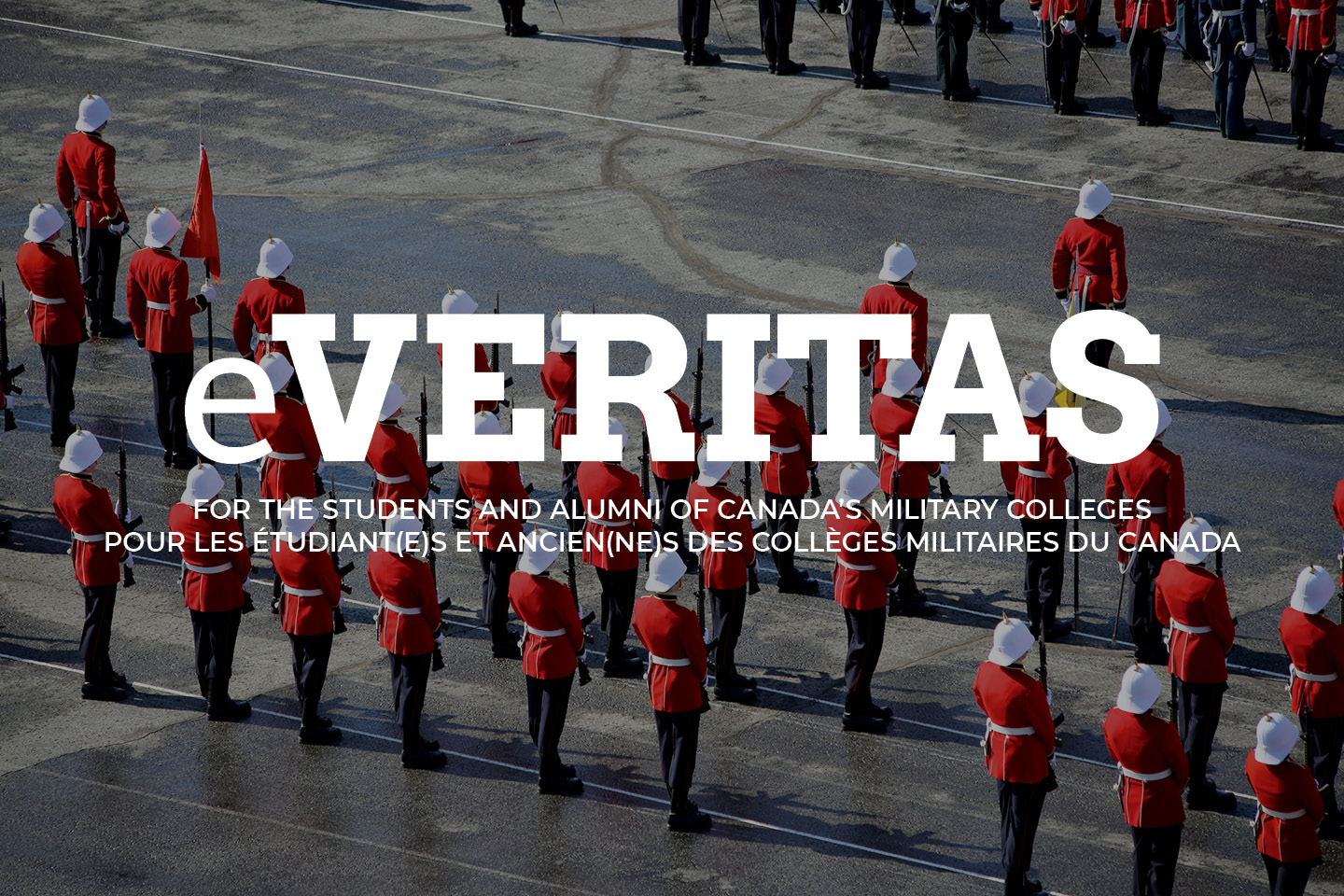 The RMC Club Gift Shop /
La boutique du Club des CMR
Pocket Watch / Montre de poche $55.95 Sale Price / En solde $85.00 Regular Price / Prix régulier 85,00 $
With every purchase of the "Truth Duty Valour" book (signed copy) receive 2 FREE RMC Posters or a stainless steel water bottle (Approx. Value $10.00) / Recevez gratuitement deux affiches du CMR ou une bouteille à eau en inox (Valeur approximative de 10,00 $) avec tout achat du livre autographié  « Truth Duty Valour ».
RMC Striped Scarf / Foulard du CMR Regular $22.00 / Régulièrement offert à 22,00 $ Member Price $20.00 / Prix aux membres – 20,00 $
Red Wine Glasses / Verres à vin SAVE $20.00 / ÉCONOMISEZ  20.00$ $10.00 each when you purchase 4 or more. / 10.00$ chacun pour 4 ou plus.
20% off
all Cotton Golf Shirts / Chemises de golf de coton
And More!!!    et plus!!!
IN THIS ISSUE 51:
To find an article: copy title into the search bar on the top of the website and press the 'enter' key.
To search for an individual: type their name into the search bar and press the 'enter' key.
Universities and Colleges Looking At Possible Sports Merger;
What's Happening At RMCC;
Ex-Cadets in the News;
Where are they Now? Marc Drolet; Ray Hook: & Christine Salt;
Last Call: Edmonton, Vancouver, Victoria, Hamilton, & Halifax – Christmas Receptions;
Qu'est-ce qui se passe au CMR Saint-Jean;
Who am I?
End of Year Review January 2009;
End of Year Review February 2009;
End of Year Review March 2009;
End of Year Review April 2009;
End of Year Review May 2009;
End of Year Review June 2009; and

Deaths | Décès