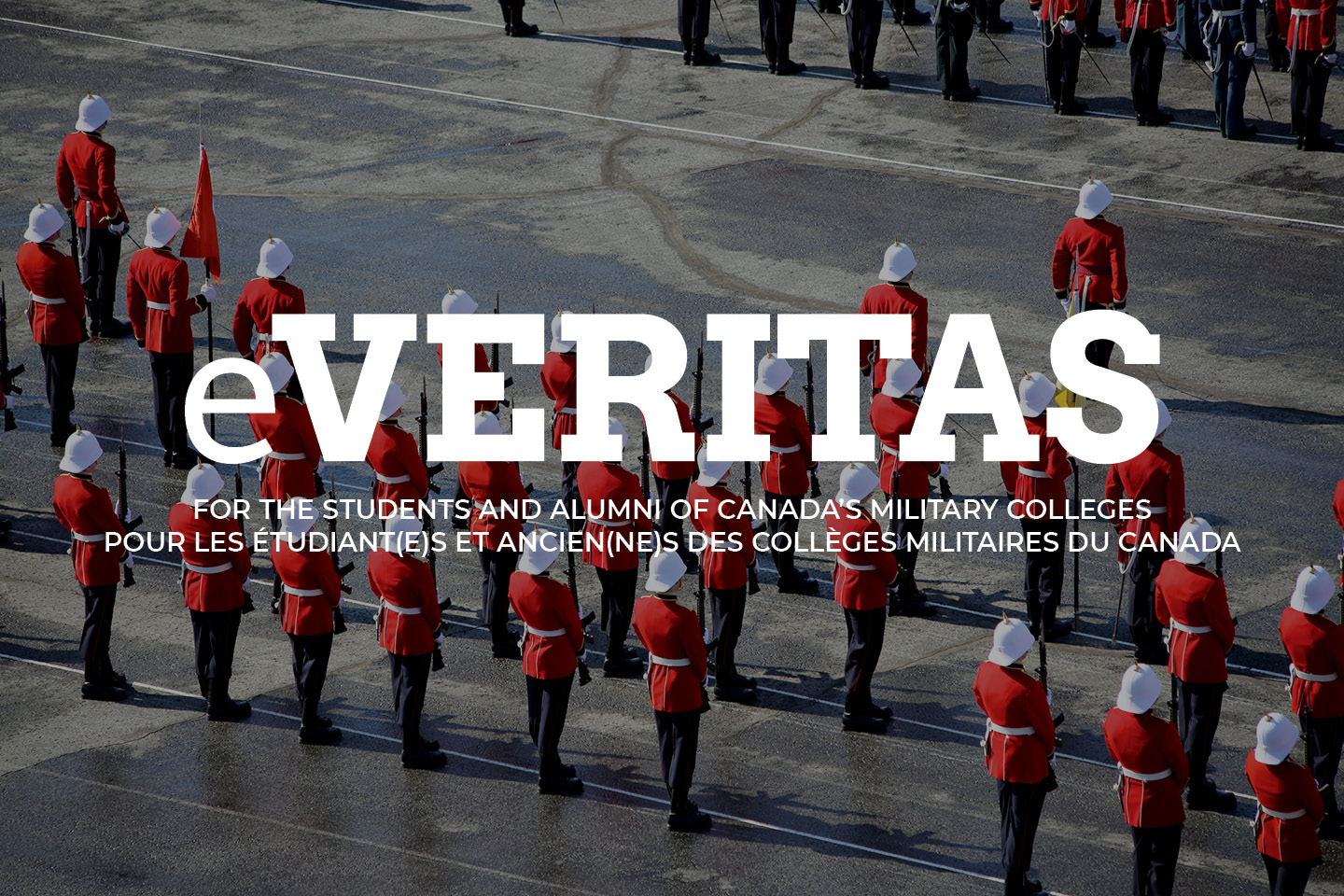 New Club Websites and Reunion Planning
By: 13987 Bryan Bailey – Club Executive Director
The Club is pleased to announce that its website has been significantly redesigned and refreshed in terms of content and functionality. Here is a screen capture of the new home page: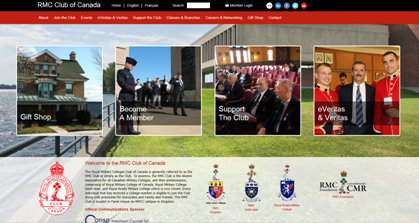 xx
In response to the Strategic Review, the Club has undertaken a significant redesign of its main website to add new content which places greater emphasis on career transition, networking and better integration with social media as well as providing convenient links to the Colleges and the Foundation. On this note, I would encourage you all to join the Club's LinkedIn group which already boasts more than 2,700 members.
There is still work to be done on the site such as the update of the Club gift shop which will feature a new e-commerce engine.  As well, a new member's only access portal will be added which will provide key governance and financial information which will serve to foster greater transparency while respecting privacy.  Lastly, there is a need to complete the translation of all new content. I invite everyone to visit the site and provide us with your feedback.  http://www.rmcclub.ca/
CMRSJ Homecoming and RMC Kingston Reunion Weekends 2014
As most of you know, the Classes ending in 4 and 9s will be celebrating class reunions this year with Class of 69 (Class entering 1964 for CMR folks) entering the Old Brigade. While we are posting more information on-line, the next edition of Veritas will have the usual Reunion Weekends information supplement.
For many of you who will be celebrating a class reunion this year, you may have received an e-mail invitation from Narrowcontent which provided a link to a new website: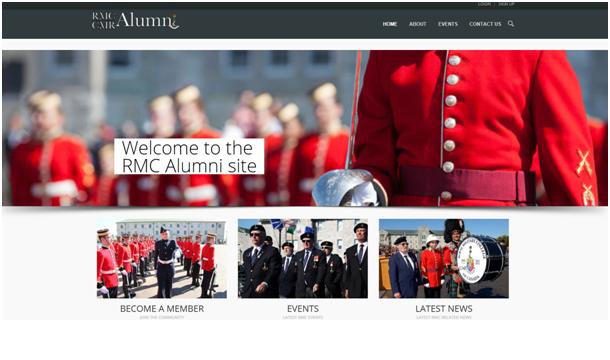 First of all, rest assured that the Club is not changing its name, logo or brand!  That said, many of you have provided feedback wanting to know more about the company, Narrowcontent that is delivering this new website and service to the Club.  First of all, Narrowcontent is an affiliate of Canso Investment Counsel, of which 11623 John Carswell (Class of 1978) is the president. 11710 Yvan Proteau (also the Class of 1978) and 25057 Nalae Yang (Class of 2011) are two of the team that are developing the new site.
The purpose of their website is to provide a secure and easy-to-use social networking platform for alumni from Canada's military colleges to be able to connect and share their experiences, organize their own groups and events, as well as help facilitate administration for all types of reunion events, including Reunion Weekend. They are also digitizing Review yearbook photos for this year's Reunion Classes starting with the Class of 69 and they will offer a survey to the Class of 1984 (celebrating their 30th) and possibly either to the Class of 1964 or 1969 who are celebrating significant Old Brigade milestone reunions this year. This survey will be used to develop a souvenir digital book for the Class.
This new website also contains two new videos which are designed to both inform and motivate you to attend your class reunion this year.  Here are the links which contain the videos.  They feature prominent ex-cadets from the CDS to the Commandant of RMCC, the Adjutant of the Old Brigade, and our own Bill Oliver to name but a few.
RMCC Reunion Weekend
http://rmcalumni.strategio.ca/events/rmc-kingston-2014-reunion/
or:  http://www.youtube.com/watch?feature=player_embedded&v=LtqIhX_bpas
RMCC Reunion Weekend – Old Brigade
http://rmcalumni.strategio.ca/events/rmc-kingston-2014-reunion-old-brigade/
or:  https://www.youtube.com/watch?v=XqJTbY0hbzE
CMR Saint-Jean Homecoming – Fin de semaine des retrouvailles
This year will be highlighted by the addition of the Birchall Award presentation which will be presented to H7860 Roméo Dallaire whose class will also be entering the Old Brigade this year.  It should make for a memorable weekend!
http://rmcalumni.strategio.ca/events/cmr-stjean-2014-reunion/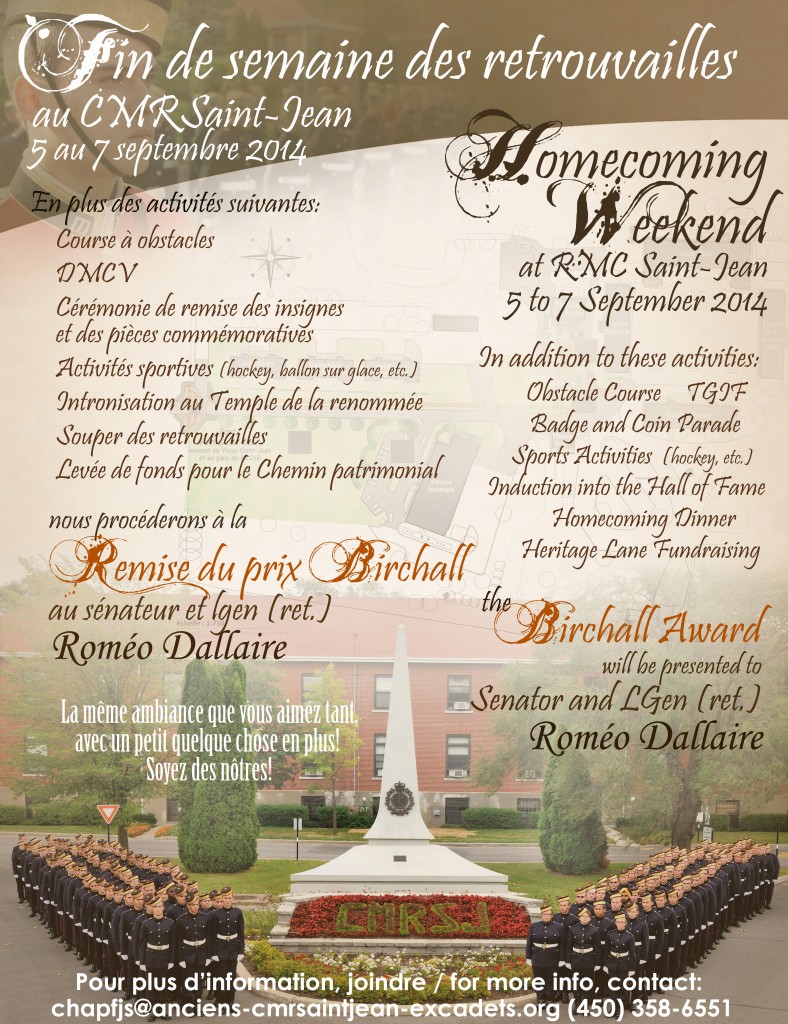 Please feel free to explore the site and its new content. Again, please feel free to provide us with feedback which we will use to fine tune the site. For those of you who are planning to attend a class reunion this year, register now using the convenience of this new service.