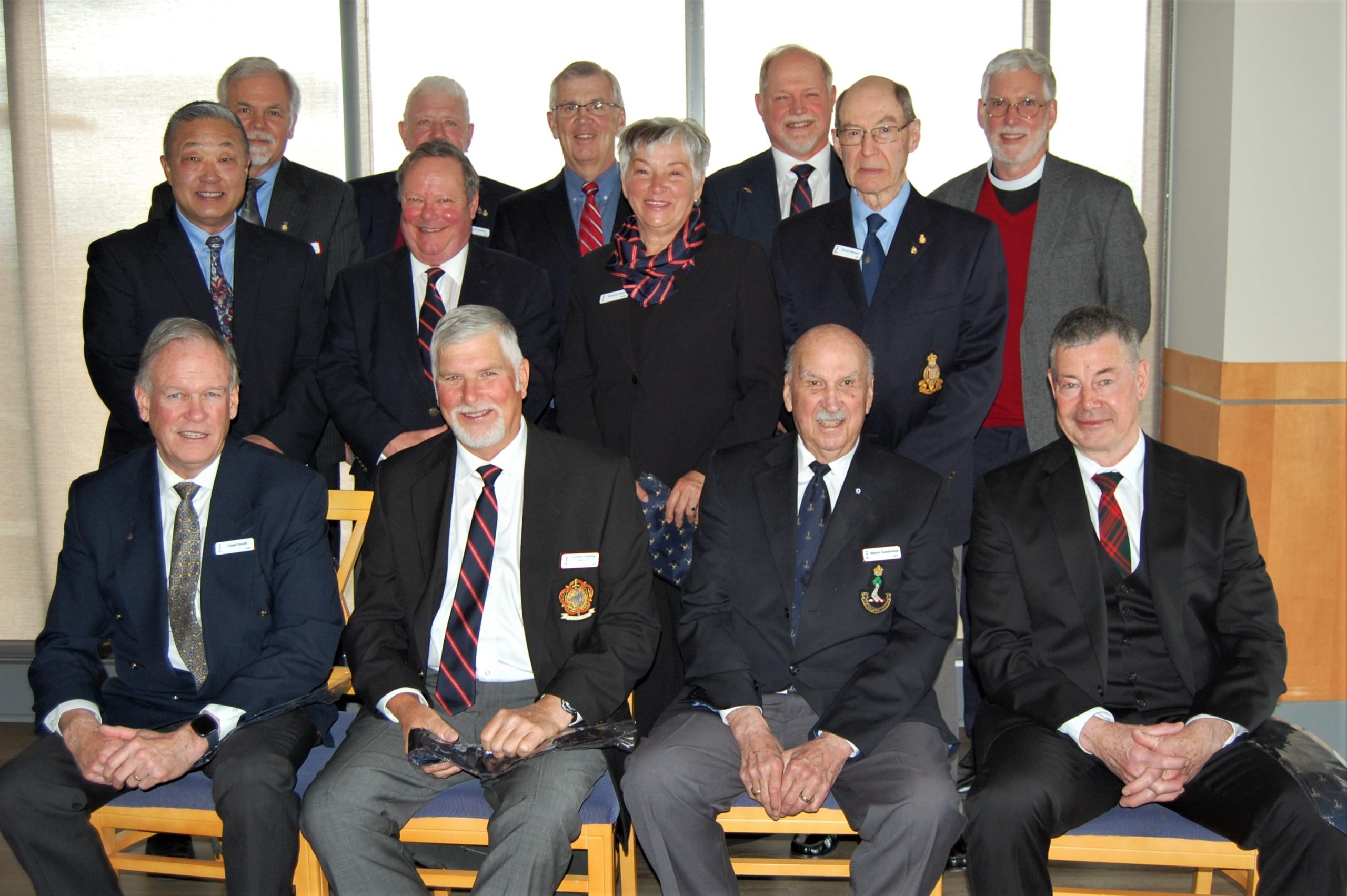 Vancouver Island Ex-Cadet Club AGM 2023
The Vancouver Island Ex-Cadet Club 2023 AGM was recently held at the CFB Esquimalt Officers' Mess , The Wardroom, with 45 in attendance.
The VIECC Old Brigade Rep 4818 Murray Ramsbottom welcomed those members eligible this year to enter the Old Brigade. As is the custom of this Club those new members were presented with the Old Brigade Tie. New this year was the presentation of an Old Brigade Scarf M0288 Roxanne Rees. To the best of our knowledge Roxanne is the first Old Brigade member to wear the official scarf.
VIECC Welcomes new Old Bde Members
Back – 11937 Steve Nichol, 7798 Jim Parker (Ast Old Bde Rep), 11918 Mike Maxwell, 11793 Ray "Jake" Jacobson, 11965 Rev John Steele
Middle – 11906 Doug Kobayashi, 11853 Jim Wright, M0288 Roxanne Rees, B022 David Stinson
Front – 11963 Grant Smith, 11488 Gordon Fleming, 4818 Murray Ramsbottom (Old Bde Rep), 11857 Jim Atwood