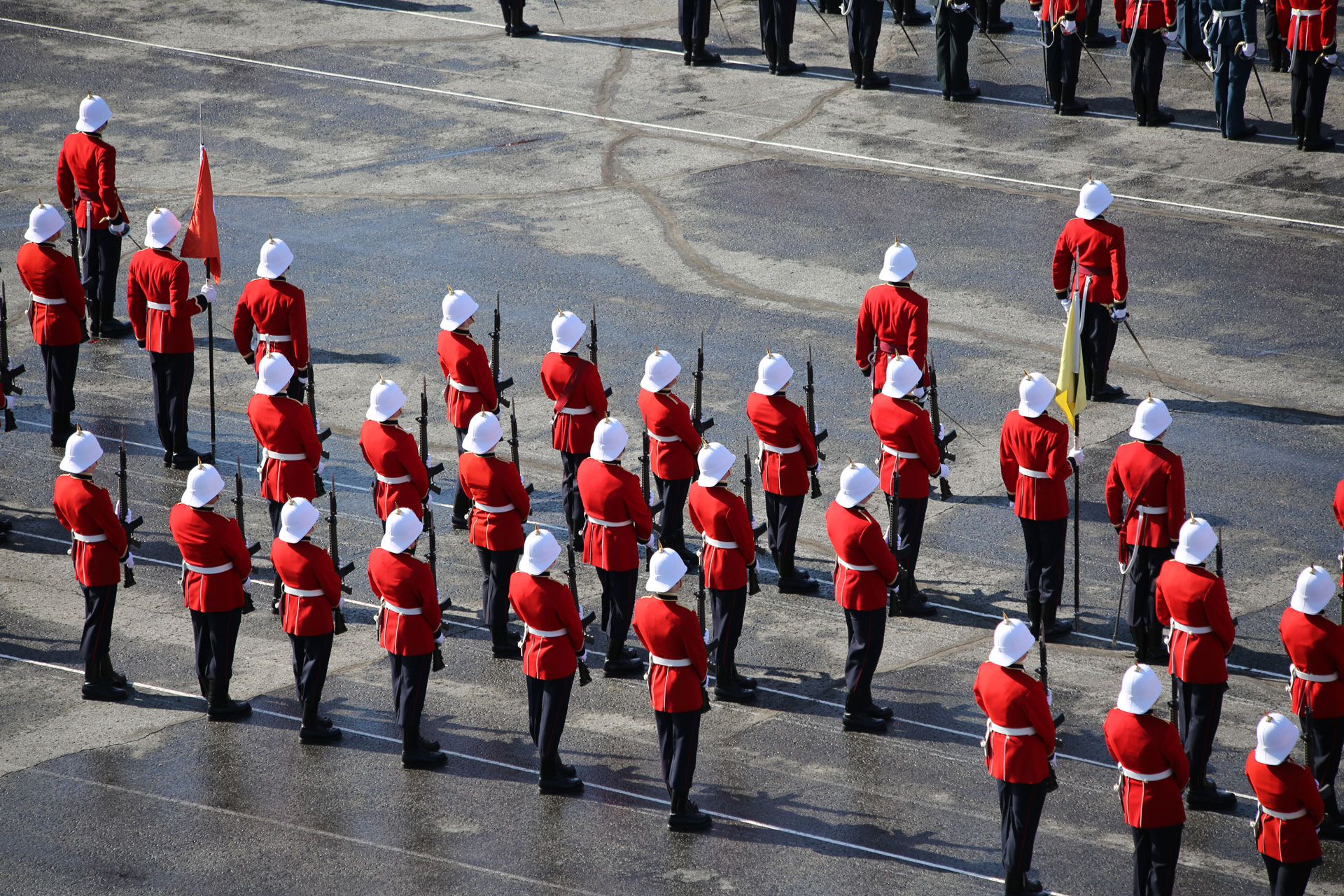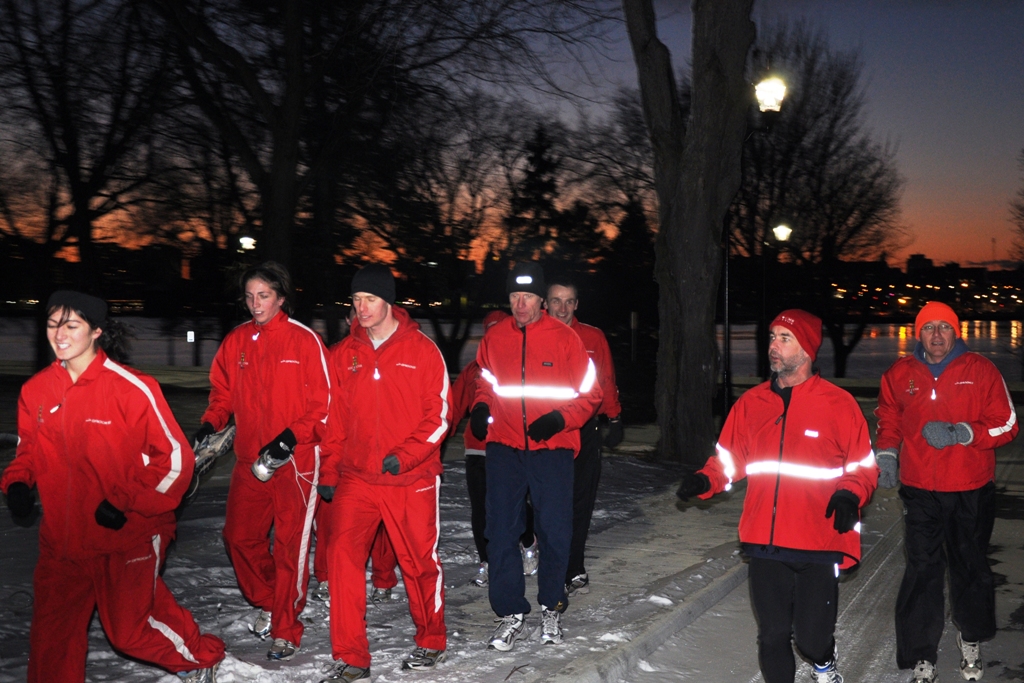 Commandant and CCWO join RMC Running Team for workout
Article & photos by Cynthia Kent RMCC PAO
Commodore William Truelove, Commandant of the Royal Military College of Canada and Chief Warrant Officer Tony Slack, College Chief Warrant Officer joined the RMC running team for an afternoon jog on Wednesday, December 8th.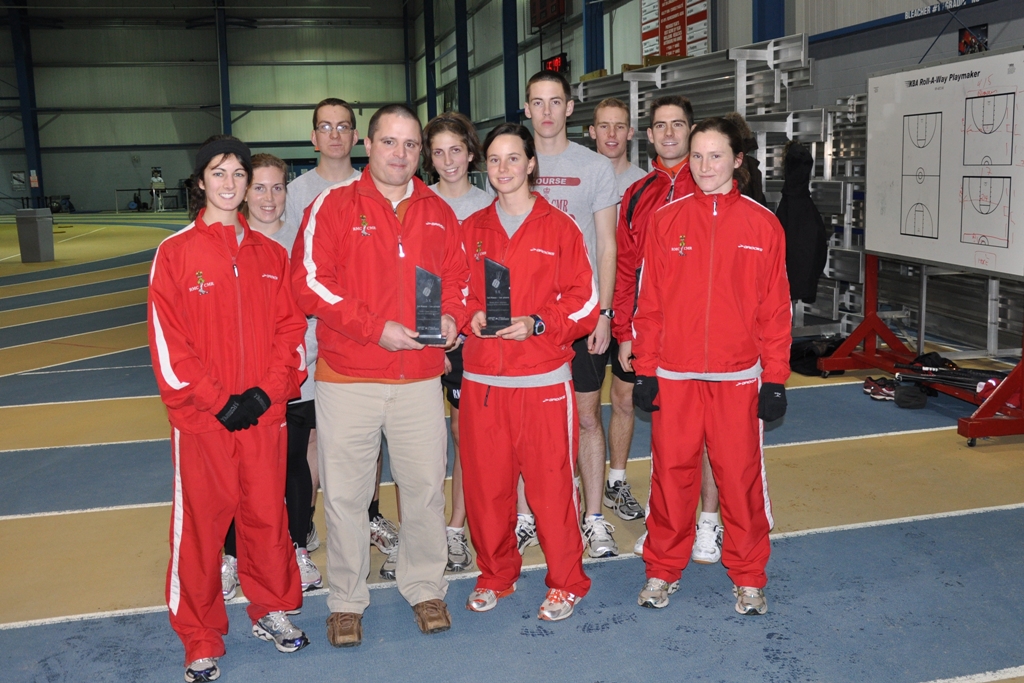 Following the chilly workout, the Commandant and the College Chief joined the running team, coaches and Varsity Manager Guy Dubé at the Field House where the Commandant was presented with the Military Personnel Command team of the year 2009 plaque by the running team.
Other honours won by the team that were recognized during the presentation included: //1st place Military Men team for the Army Run, 1st Place Military Mixed team for the Army Run and 1st Place Military Women team for the Army Run.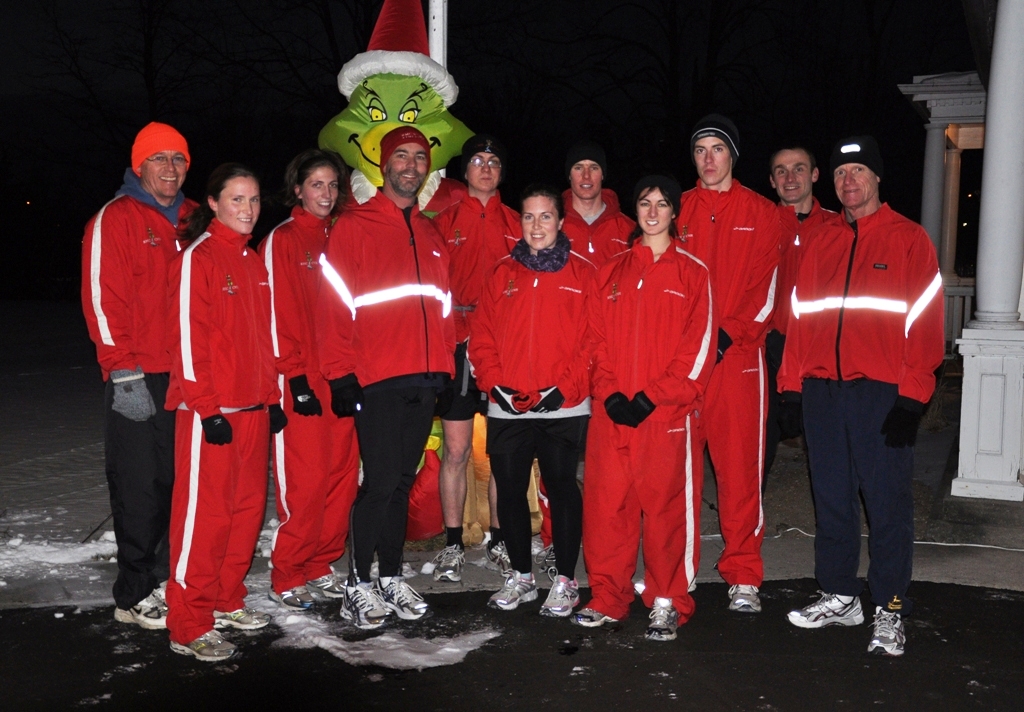 The Commandant and the CCWO, both runners themselves, commended the team on their hard work and encouraged them to continue to strive for excellence in their fitness throughout their careers in the military.
____________________________
Varsity Sports Schedule from 6 to 22 January
6 Hockey RMC @ Queen's – 8:30 PM
7 (W) Basketball RMC @ York –6PM
7 (M) Basketball RMC @ York– 8PM
8 Hockey Toronto @ RMC – 7 PM
8 (W) Basketball RMC @ Laurentian – 6 PM
8 (M) Basketball RMC @ Laurentian – 8 PM
8 (W) Volleyball Lakehead @ RMC – 2 PM
9 Hockey RMC @ Nipissing – 4 PM
9 (M) Volleyball Queen's @ RMC – 2 PM
9 (W) Volleyball RMC @ Ottawa – 2 PM
14 Hockey RMC @ Nipissing – 7 PM
14 (W) Basketball Ottawa @ RMC –6 PM
14 (M) Basketball Ottawa @ RMC –8 PM
15 Hockey RMC @ Toronto– 7:30 PM
15 (W) Basketball Carleton @ RMC – 6 PM
15 (M) Basketball Carleton @ RMC – 8 PM
15 (W) Volleyball Laurier @ RMC – 12 PM
15 (M) Volleyball Laurier @ RMC – 2 PM
16 (W) Volleyball Waterloo @ RMC – 1 PM
16 (M) Volleyball Waterloo @ RMC – 3 PM
18 Hockey RMC @ Queen's – 8:30 PM
21 (W) Basketball RMC @ Toronto – 6 PM
21 (M) Basketball RMC @ Toronto – 8 PM
21 (W) Volleyball RMC @ Western – 6 PM
21 (M) Volleyball RMC @ Western – 8 PM
22 Hockey RMC @ Nipissing – 2 PM
22 (W) Basketball RMC @ Ryerson – 6 PM
22 (M) Basketball RMC @ Ryerson – 8 PM
22 (W) Volleyball RMC @ Windsor – 6 PM
22 (M) Volleyball RMC @ Windsor – 8 PM
Complete standings, scores and other future games available at: http://www.oua.ca/