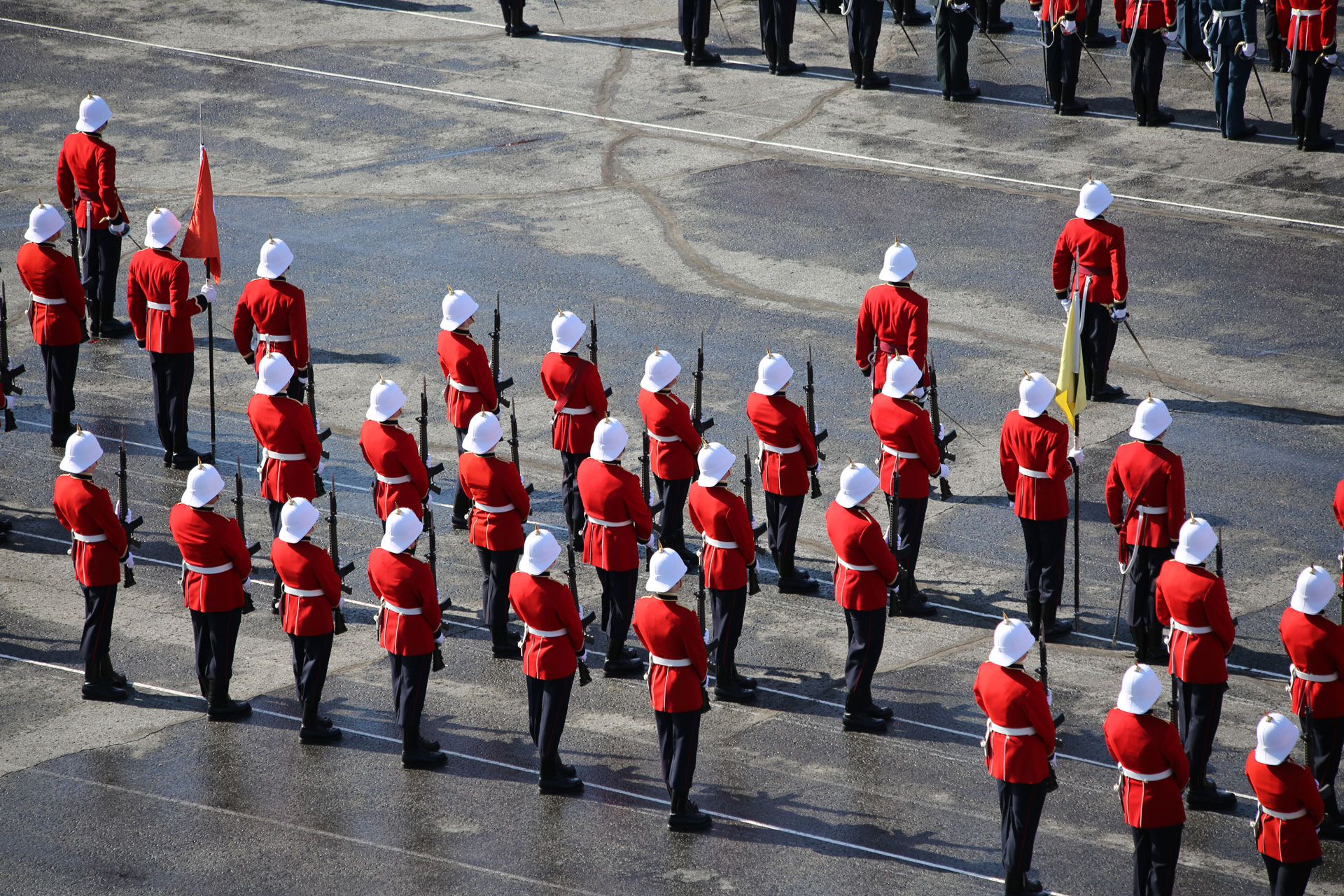 Members of the Canadian Forces men's basketball team pose for a team photo at the Vimy Ridge National Historical Site of Canada memorial
The CF CISM men's basketball team recently completed a 3 day training camp and then competed at the Supreme Headquarters Allied Powers Europe (SHAPE) International Basketball Tournament in Mons, Belgium from 1-6 December. The team finished in 5th place out of 12 teams with a 3-2 overall record. Complete tournament results can be found at www.shape2day.com/page17719.aspx (DWAN users may have to cut and paste the link into Internet Explorer). This is the strongest showing from the men's basketball team at a CISM event.
6 out of 11 team members are RMC ex-cadets:
Rank and Name – Current Unit – Location – Graduating Class
Capt Kevin Dulude – 4 Hth Svcs Gp HQ – Montreal – RMC '04
Capt Grant Anderson – ATESS – Trenton – RMC '05
Lt(N) Steve Scriver – HMCS Preserver – Halifax – RMC '05
Lt Doug Russell – 1 PPCLI – Edmonton – RMC '06
Lt Adam Asquini – DRDC MSU – Ottawa – RMC '07
Lt Brad Krajcik – CFB Trenton WCE – Trenton – RMC '07
During a day off from competition, our team had the unique opportunity to visit the Vimy Ridge National Historical Site of Canada and received a private tour of the tunnels, trenches and memorial. Visiting the battlefield and memorial on a cool and wet December morning was moving and really gave me an appreciation for the type of terrain and environment the soldiers of WWI had to contend with. I am sure my teammates agree.
We also were able to meet with students in grades 1-8 from the Canadian section of the SHAPE school. The school returned the favour by cancelling class on Friday afternoon and attending our game against France. The enthusiasm of the students helped us remain motivated on our way to a 65-54 win and a berth in the 5th place game.
The team is now back to work at the bases, units and ships across the country preparing for the next CISM competition in Lithuania in June. We hope to build off our recent success and move into the medal round.
Lt Adam Asquini
23793 – RMC '07