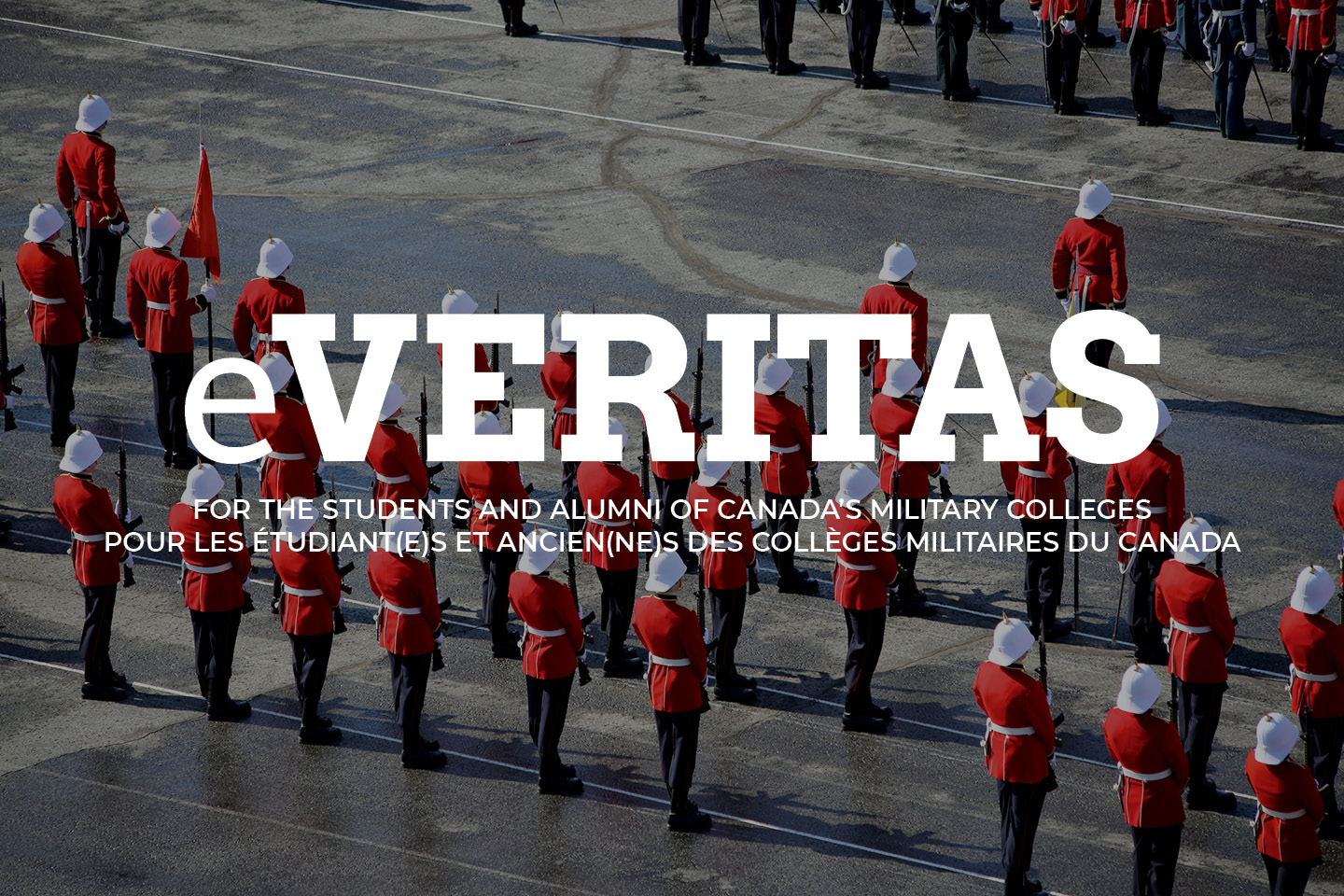 In the latest e-Veritas, it appears that I am still on the Queen's payroll. The 'Catching up with the news' article " 9413 Major-General (ret'd) Cameron Ross (RRMC RMC '73) Director General, International Security Policy, National Defence Headquarters, Ottawa" refers to a Fraser Institute briefing 5 years ago.
As much as I enjoyed my old job, it is in excellent hands with MGen Mike Ward (RMC '80) at the helm. An attached bio (see Catching Up With the News) provides more accurate information of what mischief I have been up to since 2003. This includes participation in the Birchall Leadership Award committee very ably chaired by Bob Booth, past President of the RMC Club.
Please change my email address for RMC Club mail including e-Veritas fromcpross@nucleus.com to HCR@nucleus.com.
Cheers,
Cam
___________________________________________________________
Thanks for the continued great electronic publication.
Just a footnote to the 'quotes' section this week – the article quoting LCol Steve Will mentions civilian test pilot Paul Kissmann performing cockpit compatibility testing on the Tutor ejection seat in the F-86. I wanted to note that Paul is an ex-cadet, a class of '87 grad from RMC, and the 'civilian' is a recent addition.
If I was being cheeky I might add that the role Paul is fulfilling in the photo is usually done with an anthropomorphic test dummy. Enough said.
16130 Matt Oliver
Edmonton
___________________________________________________________
It's true! Tom and I are sitting in an echoey empty house reminiscing all the good times and happenings we have had in this wonderful home. Today with the help of wonderful friends and a strong son-in-law – we shoved all our worldly possessions into a 10X20 foot storage container and quickly shut the door. You may or may not know that a few months back, we decided to build a home out in a small bedroom community just outside of Lethbridge – Coaldale, Alberta. We haven't gone far for those of you who live close by.
As our new home will not be ready for a few more months we will be living with another wonderful friend, Lynne Hutcheon. While we are there we can still be contacted through our Lethbridge phone number 403-380-2131 or through our cell phones 403-331-1800 or 403-795-0407. Also our email address will remain unchanged and we will be able to access our email while with Lynne. I can also be reached through my school district account jean.walton@lethsd.ab.ca. Our new mailing address starts now and is 2119 – 30 A Avenue Coaldale, Alberta T1M 0B7. As always we love hearing from you so please don't hesitate to keep in touch. We hope you are all enjoying summer – no matter where you are? When we are all settled into our new digs – we sincerely hope you will drop by and continue our tradition of welcoming our good friends and sharing wonderful times together. Keep well and remember you are all important to us.
Love to all
Jeannie and Tom
Ed note: Long time e-Veritas readers will recognize that "Tom" is Tom Walton two different times a member of the RMC Athletic Department staff during the 1960s & 1970s. Tom is also the hockey coach that replaced Major Danny McLeod following the Canadian Forces retirement of The Major in 1971.