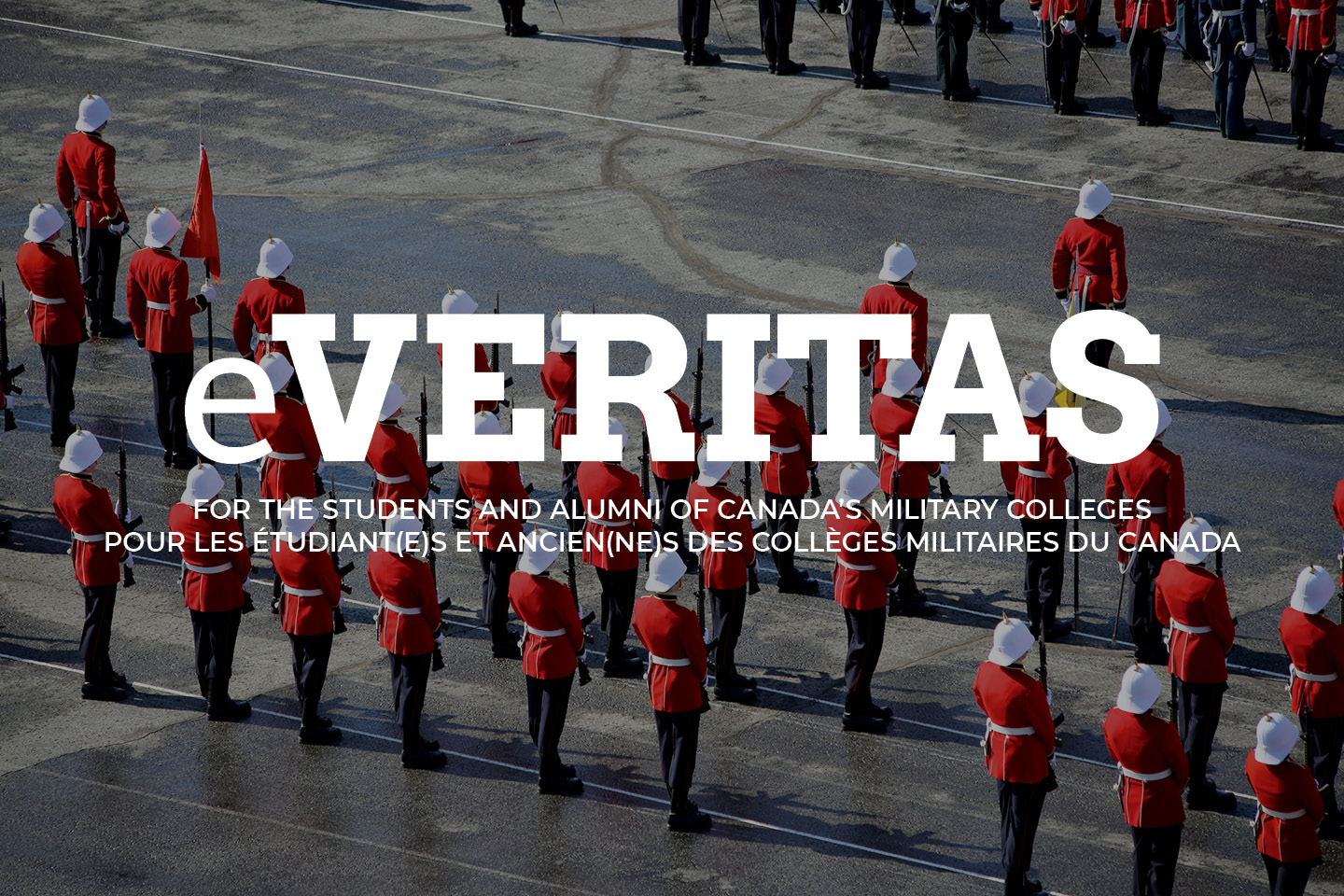 We wish to acknowledge and thank : E3161 Victoria Edwards (RMC '03); 23996 Alex Cushley ; and 24637 Kevin Kunz for their help in ensuring that we can continue to produce an informative and high quality e-newsletter.
For the past couple of years Victoria has consistently provided timely and high quality articles – which we often refer to as "gems". In particular, her – Who Am I – trivia have sparked a great deal of interest by a wide variety of regular readers. She also provides articles concerning Ex Cadets in the News which we would never have been otherwise aware of; her latest initiative is contacting / interviewing a number of former Commandants from all three military colleges.
The first in what we hope to be a large number of "Former Commandant" articles appears in this edition of e-Veritas.
Alex a.k.a. "Cush" Cushley has been a six week member of our crew. During the short time he has been with us he has been impressive by the manner in which he tackles each assignment. Readers would be wise to take a minute or two to look over the interviews he has carried out with the RMC varsity coaches. The series started last week and we hope to continue with them until the end of summer.
The man behind the scenes is Kevin Kunz. Kevin has been with us since early February and looks like he only has a couple of weeks to go before he is released and heads back to his hometown in Winnipeg to commence classes at the University of Manitoba in September. KK as we affectionately refer to him does most of the technical side of things in regards to getting each Issue out on schedule and with an aura of professionalism that makes us all proud.
Without the help of this highly energized trio we would not have come close to publishing nearly as many Issues of e-Veritas as we have this summer.
Bill & Rolande Oliver