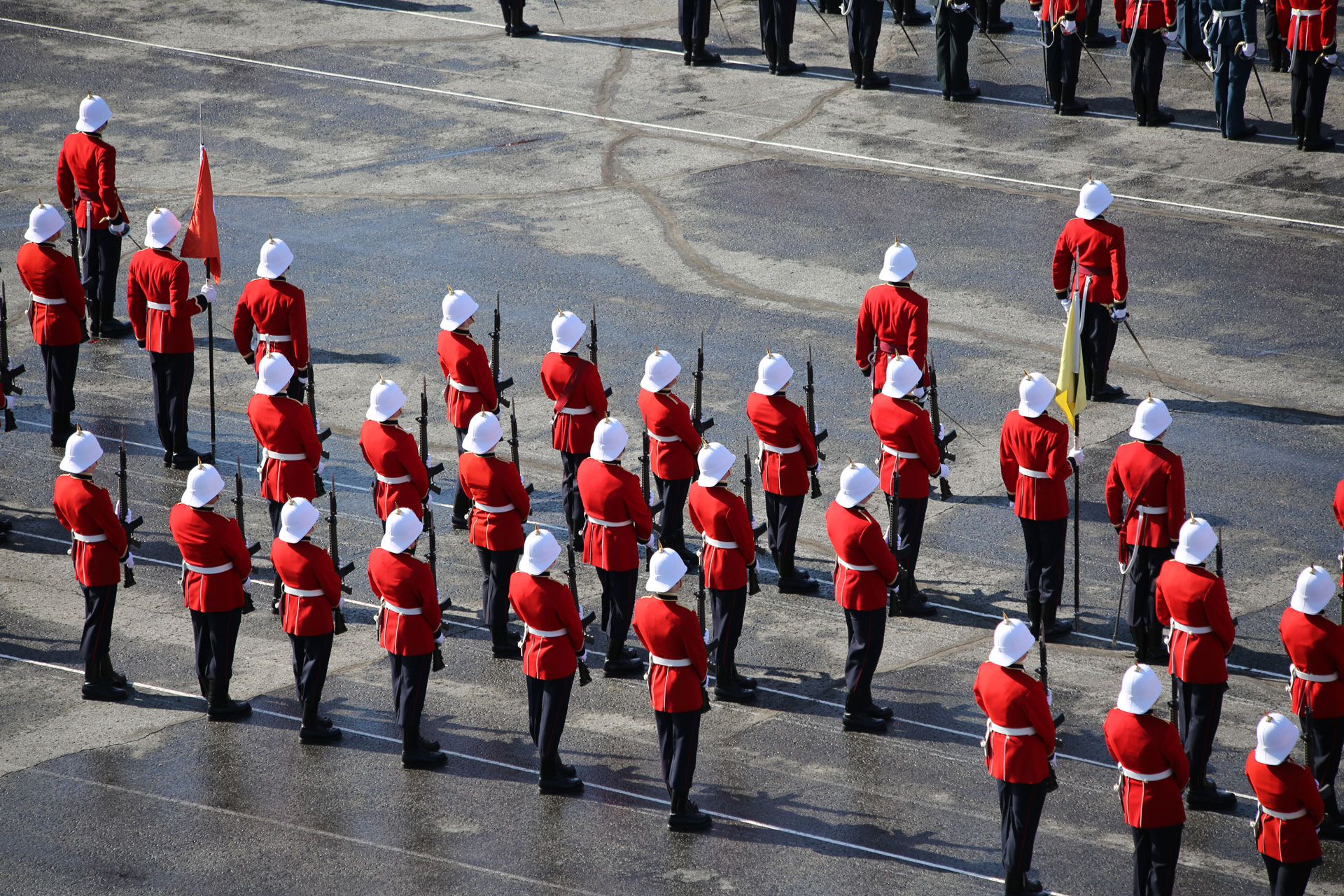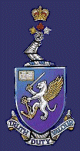 The Homecoming Committee has been busy planning an exciting reunion weekend, and we look forward to seeing you at Royal Roads from September 11 – 13, 2009.
Weekend Registration
The Homecoming 2009 online registration form is up and running and can be found on our Homecoming web pages at www.royalroads.ca/homecoming. Those who prefer to register by cheque or in person may do so by calling (250) 391-2600 ext. 4397. Office hours are 9:00 – 4:30 PDT. If we are away from the phone when you call please leave a message and we will be sure to get back to you.
We would encourage you to register as soon as possible to help us with planning. We ask that registrations or cancellations be made at least one week prior to Homecoming (by Friday, Sept. 4, 2009) in order to allow sufficient time for food and catering orders. There may be some events that fill up before this time, so early registration is recommended. Remember to sign up for all options that you are interested in attending.
Accommodation Booking
The Harbour Towers Hotel (www.harbourtowers.com) has created a discounted room block for attendees of Royal Roads Homecoming. Accommodation at the Harbour Towers Hotel can be booked at the special group rate of $97.99 per night (based on a minimum 3 night stay) or $115 per night for one or two nights (plus applicable taxes). These special rates are also available to Royal Roads alumni 4 days prior to and 4 days after Homecoming weekend. The Harbour Towers Hotel is located in downtown Victoria, just a block from the harbour. Amenities include free high speed internet access and an affordable airport shuttle bus service.
Reservations may be made online or by phone – instructions for this can be found below or on the Homecoming webpage entitled Accommodation and Transportation. Don't forget to quote the special offer: RRU ALUMNI to get your special rate. Please register early, as this special rate can not be guaranteed past August 10, 2009 and the room block may be filled before that time.
Homecoming Programme and Transportation
I have attached a copy of the weekend programme – please note that slight time changes may occur, and a final schedule and registration kit will be sent out to registered attendees at the end of August. Further descriptions about the events are available on the Homecoming website. An RRU staff person will be at the Harbour Towers Hotel on the evening of Thursday, September 10, 2009 to answer questions and hand out registration packets.
A free shuttle bus will run between the Harbour Towers Hotel and Royal Roads University regularly throughout the weekend. The times will be based around scheduled programming, and a final schedule will be available at the hotel. A shuttle bus will also be taking transporting attendees from the hotel to Esquimalt for the DND Day Sail on Friday morning. Free parking at Royal Roads University is available to those who wish to drive their cars – just print out your registration confirmation and place it on the dashboard of your car.
Heritage Request
Royal Roads University is interested in preserving the military heritage of Royal Roads. To that end, I wonder if some of you will be able to scan your photos and send them to me so that they can be displayed at Homecoming and used in our archives. (Please try to scan at a resolution of at least 300 dpi, and saved in a .jpg format). In addition, throughout the weekend I plan to conduct Oral History Interviews with members from each of the classes regarding your cadet experience. Please let me know if you are interested in contributing to this worthwhile project.
Class Web Page
Each class has a space on the Homecoming website to post messages specific to their class year. Please check back often to see what supplementary activities your class may be planning. We will also be posting a list of registered attendees through the coming months.
Thus far we have class reunions planned for the classes of 1944-46, 1957-59, 1969-71, 1962-64, 1980-84 and 1985-89 as well as Royal Roads University alumni. Please be open to mixing and getting to know Royal Roads alumni from all years. A special thank you to the class representatives and secretaries who are helping to make this a successful event. We are truly looking forward to welcoming you back to Royal Roads!
Kind regards,
Karen
Karen Inkster, M.A.
Alumni & Heritage Projects | Homecoming Committee
Phone: 250.391.2600  x4405
__________________________________________________________________

Cliff Quinn on the move in NZ

I am not sure it is appropriate , but we will be shifting house on July 24 and want to effect a change of postal address from that date with as many of our contacts as possible & hoped you might help with my RMC folk. New address is Unit 3 58 (or 3/58) Florence Ave. Orewa, 0931,NZ. An incidental bit of info is that Orewa is the original home of Ed Hillary of Himilayan fame and has a nice memorial square that will be within cooey of our new home.
Thanks for whatever you can do for me.
Cliff Quinn, (3082, Class of '53)     mojo-one@clear.net.nz

__________________________________________________________________

ON TRACK, Volume 14, Number 2 (Summer 2009) is now available!
The CDA Institute and CDA are also pleased to announce the opening of their revamped website, at www.cda-cdai.ca. In addition, both organizations will be holding their next annual seminar and general meeting on March 3-4, 2010, at the Fairmont Chateau Laurier in Ottawa, Canada. Featured speakers will include the Right Honourable Stephen Harper, Prime Minister of Canada (invited); Dr. Michael Ignatieff, Leader of the Opposition; the Honourable Peter MacKay(invited), Minister of National Defence; General Walter Natynczyk (invited), Chief of the Defence Staff; and General David Petraeus(confirmed), Commander US Central Command.
A draft agenda is available at our website,
http://www.cda-cdai.ca/cdai/defence-seminars/seminar-2010
Registration will open in fall 2009, so please mark March 3-4, 2010 on your calendars!

THE LATEST ISSUE OF ON TRACK FEATURES:
– National defence and security, Afghanistan, a Canadian Forces training centre, Special Operations Forces, piracy, long-wave theories, North Korea, NATO, and the Canadian Forces' Military Training Assistance Programme.
– Featured authors include:
Colonel Ian Hope, Colonel (Ret'd) Sean Henry, Arnav Manchanda and Thomas Adams, Lieutenant-Colonel Daniel MacIsaac, Colonel Bernd Horn, Captain (U.S. Navy) Brian Wilson and Commander (U.S. Navy) James Kraska, Colonel (Ret'd) Howard Marsh, Vernie Liebl, Major Eric Dion, and Andrew Rasiulis and Sara Fortin.
– Included with this edition of ON TRACK is the call for nominations for the Vimy Award and for the Ross Munro Media Award for 2009.
The electronic edition of ON TRACK is available on line at:
http://www.cda-cdai.ca/cdai/on-track-library
ON TRACK is the Conference of Defence Associations Institute's defence quarterly journal and your valued source for informed commentary on national and international security and defence issues.
Donors to the CDA Institute receive ON TRACK and other publications of the Institute in hard copy. Please feel free to send us your articles, thoughts, and suggestions for publication to: pao@cda-cdai.ca
BECOME A CDA Institute DONOR
For more information on becoming a donor to the CDA Institute please visit the Institute's website at http://www.cda-cdai.ca
The CDA Institute is charitable and non-partisan organization whose mandate is to provide research support to the Conference of Defence Associations (CDA) and promote informed public debate on security and defence issues. The CDA Institute is dependant on private donations, it is a registered charity and donations to it are tax deductible. In return, donors will receive ON TRACK and other publications for the next 12 months.
6349 Alain Pellerin, Colonel (Ret'd)
Executive Director, CDA-CDAI / Directeur exécutif, CAD-ICAD
222 rue Somerset Street West / Ouest, Suite 400B Ottawa, Ontario K2P 2G3
T: (613) 236-1252
F: (613) 236-8191
director@cda-cdai.ca
www.cda-cdai.ca