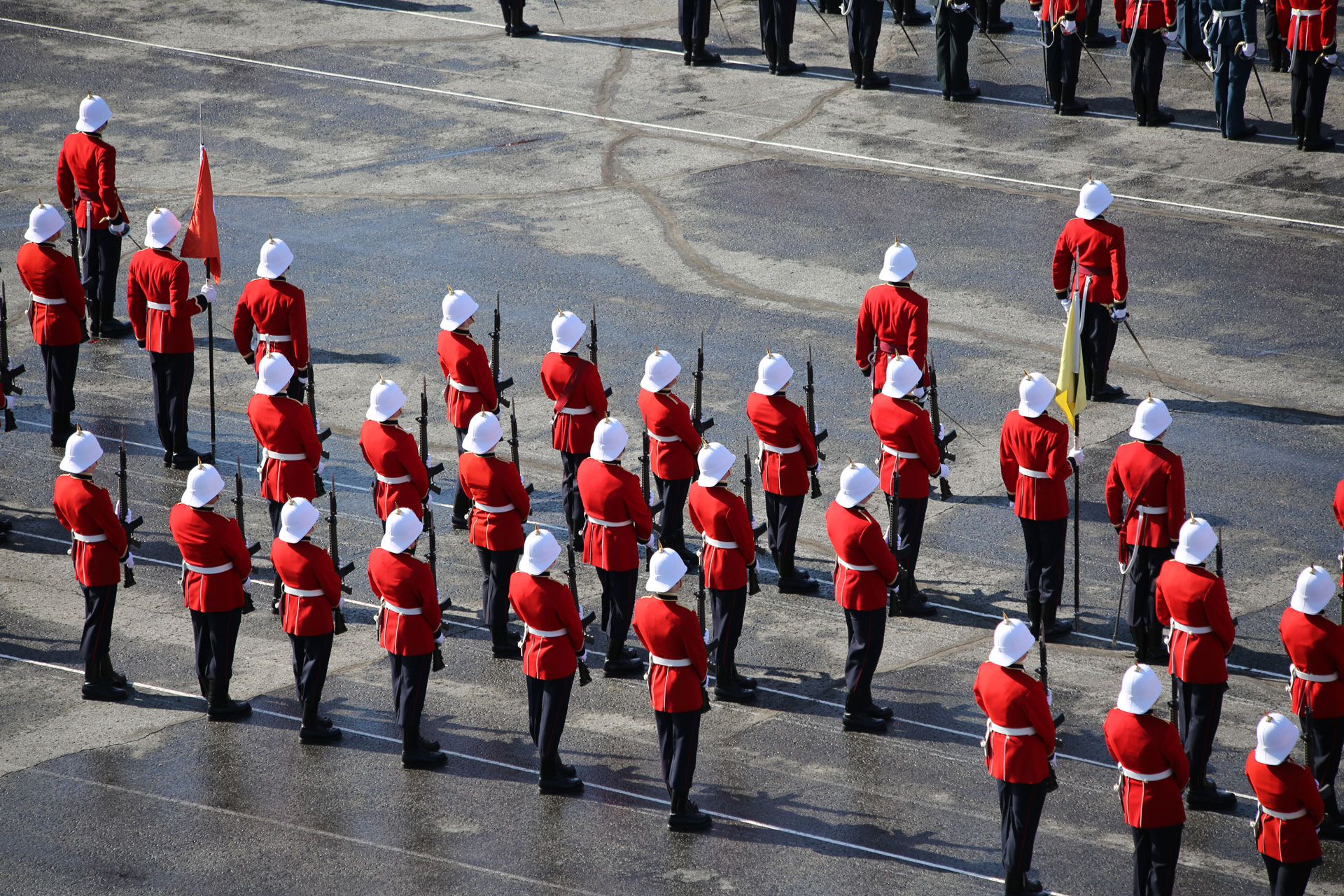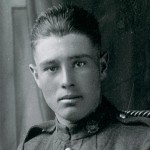 Thank you so very much – I will add WO Matheson's material to my grand-nephews' information. They have really started to show tremendous interest in Remembrance Day these past few years (ages 5 through 13). Please pass on my gratitude to W/O Matheson. My Dad (W/O1 G.D.Gates, RCAF even in Ottawa HQ 1967) strove to find details that his parents were unable to find through VA well into the 1990's, including medals awarded but not delivered, etc. He put a lot together for us for his oldest brother.
Attached photo of Uncle Victor age 18, KIA Passchendale Oct 30, 1917. Many sent postcards in uniform back home at first chance. I have many similar forms (pay records, embarkation & disembark orders, field records) as to those in WO Matheson's presentation.
They were all so young. We shall never forget their sacrifices and those of our families through such terrible times.
Thank you again so very much – with you all in thoughts at Panet House & the College each & every day.
TDV
Don Gates
_______________________________________________________________
Would it be possible to get a copy of WO Bruce Matheson's presentation? The reason for my request is that my maternal grandfather, Pte Joseph Edwards, was killed in the battle on 30th October. I have been to his grave and would like to learn more about the battle. He was old by most standards at 32 and left behind his widow, my uncle and my mother.
Many thx,
Bill Broughton, 3834.
Ed:  WO Matheson sent copies to both Bill Broughton & Don Gates
_______________________________________________________________
Thank you for printing my letter on the Kootenay fire in your 26 October edition of e-Veritas.  I was the Weapons Officer on the ship that morning in 1969.  The Engineer Officer, Lt(N) Al Kennedy, was also an RMC graduate in the Class of 1965.  In addition, the Commanding Officer, CDR Neil Norton, had been the Naval Staff Officer at RMC from 1962 to 1964.
I have just returned from the 40th anniversary events in Halifax including a memorial service at the sailors memorial at Point Pleasant Park which started at 0821, the time of the explosion.  There was a later service at the Base Chapel in CFB Halifax where I was fortunate to sit beside the Kootenay memorial window.  Earlier in the month, a pilgrimage was made to Brookwood cemetery near London where four of the dead are buried, and to Plymouth, England where the ship was towed to after the fire.  Over 50 survivors plus family and friends made the pilgrimage.  Over 100 survivors were present in Halifax for the memorial services there.
I am attempting to write a book about the Kootenay disaster which I hope will be available during 2010, the 100th anniversary of the Canadian Navy.  The book is benefiting from inputs from many of the sailors and officers on board that day.  Many of them have told me that this was the first time they had been able to talk about the fire in 40 years.
6533 Gordon Forbes (RMC 1965)
_______________________________________________________________
Hi Karen…
I read the most recent eVeritas and I realized what a great service you're providing to the ex-RRMC cadets and the tradition of the College.
I know we tend to be a bunch of neanderthals at times… and we don't freely express our emotions… but please don't underestimate how precious the work you're doing is to us – even though most of us would never think to mention it to you.
You're an onsite champion for us at RRMC who provides ongoing perspective to link our past traditions to the future.
Thank-you for all that you do and please continue to fight the good fight for us….
Regards,
Pete Elliott
10675
_______________________________________________________________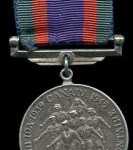 I have a question for you.  I am the editor of the newsletter for the Armed Force Pensioners Association and we are writing a piece for the next issue about the medal that was once given out to volunteer soldiers called the Canadian Volunteer Service Medal – the last one was given out March 1, 1947. There is an effort underway to reestablish this medal under a new name to ensure all those who have served are recognized. The thing is, we can't find out WHY or the political statement of the day, this decision was made. We are writing a piece for the Armed Force Pensioners newsletter. DND and Veterans Affairs both don't "know" why it was cancelled.
There must be someone who remembers, and I thought someone who knows a lot about military history might. Do you know? Would you suggest one of the profs at the College who might, if you don't?
Thanks!
Meghan Howard   <meghan@megram.com>