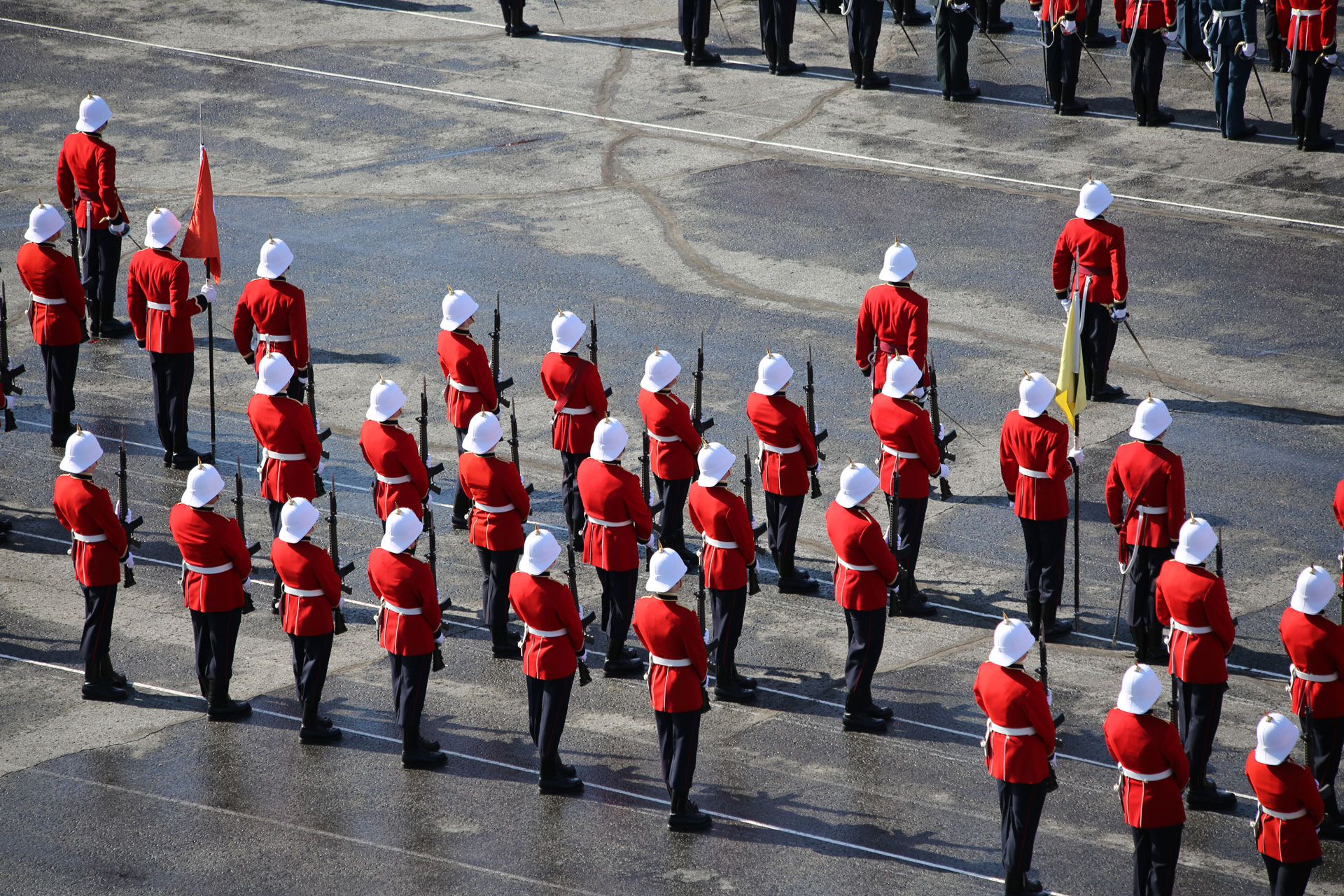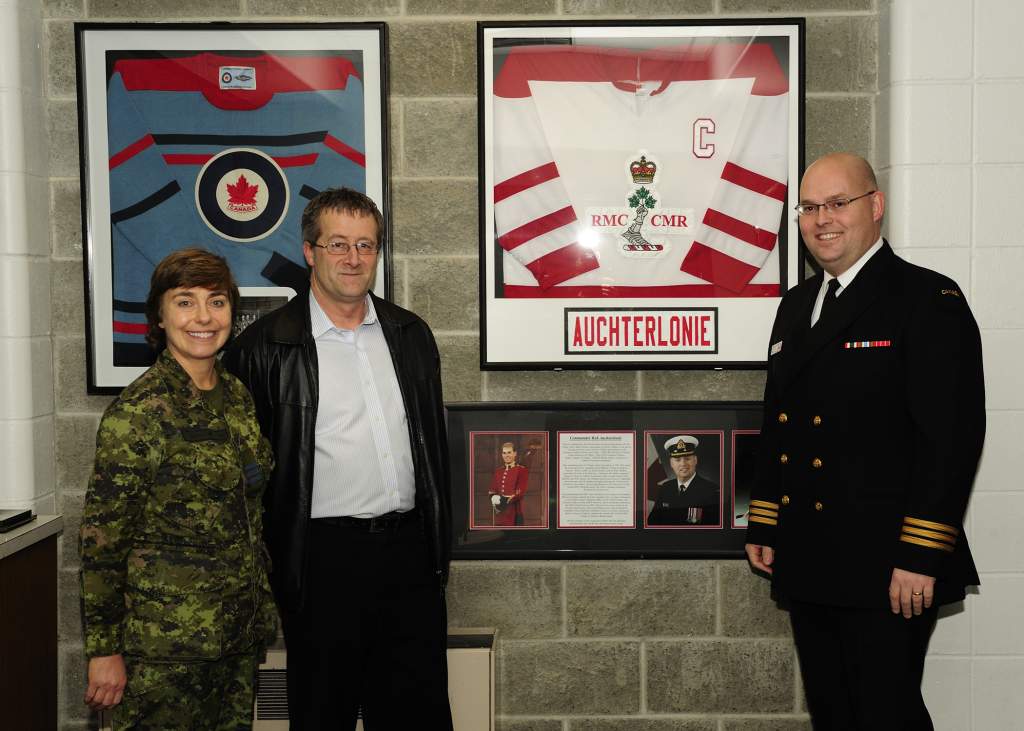 Sorry for the delay in getting this to you, just had the presentation ceremony on the 15 Jan 10.
Lucky to have Commander Auchterlonie home for a visit at the time.
19 Wing Comox and the Comox Valley Minor Hockey Association paid tribute to 17793 Commander Bob Auchterlonie (RMC 1991) by mounting and displaying his RMC hockey jersey at the Glacier Gardens Arena (15 Jan 10), acknowledging his accomplishments as both a member of the Canadian Armed Forces and also a resident of the Comox Valley, where he grew up and started his hockey career.
Best regards to the entire RMCC community
Mike Chatwin
Former RMC PERI staff member during the early 1990s  MIKE.CHATWIN@forces.gc.ca
____________________________________________________________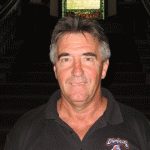 Great news!
I'm going to Vancouver for the 2010 Winter Olympics as a volunteer.
I will work at the Whistler Olympic Park as HOST. I will be lodging with the one and only, Daniel Lefebvre (former RMC PERI staff) who has been working for Own the Podium 2010 for a few years in Calgary. And during the Olympics, he has been hired by CTV to analyst for the biathlon competition.
Bobby Charette
(Former staff member,  RMCC Language Centre) charette50@gmail.com