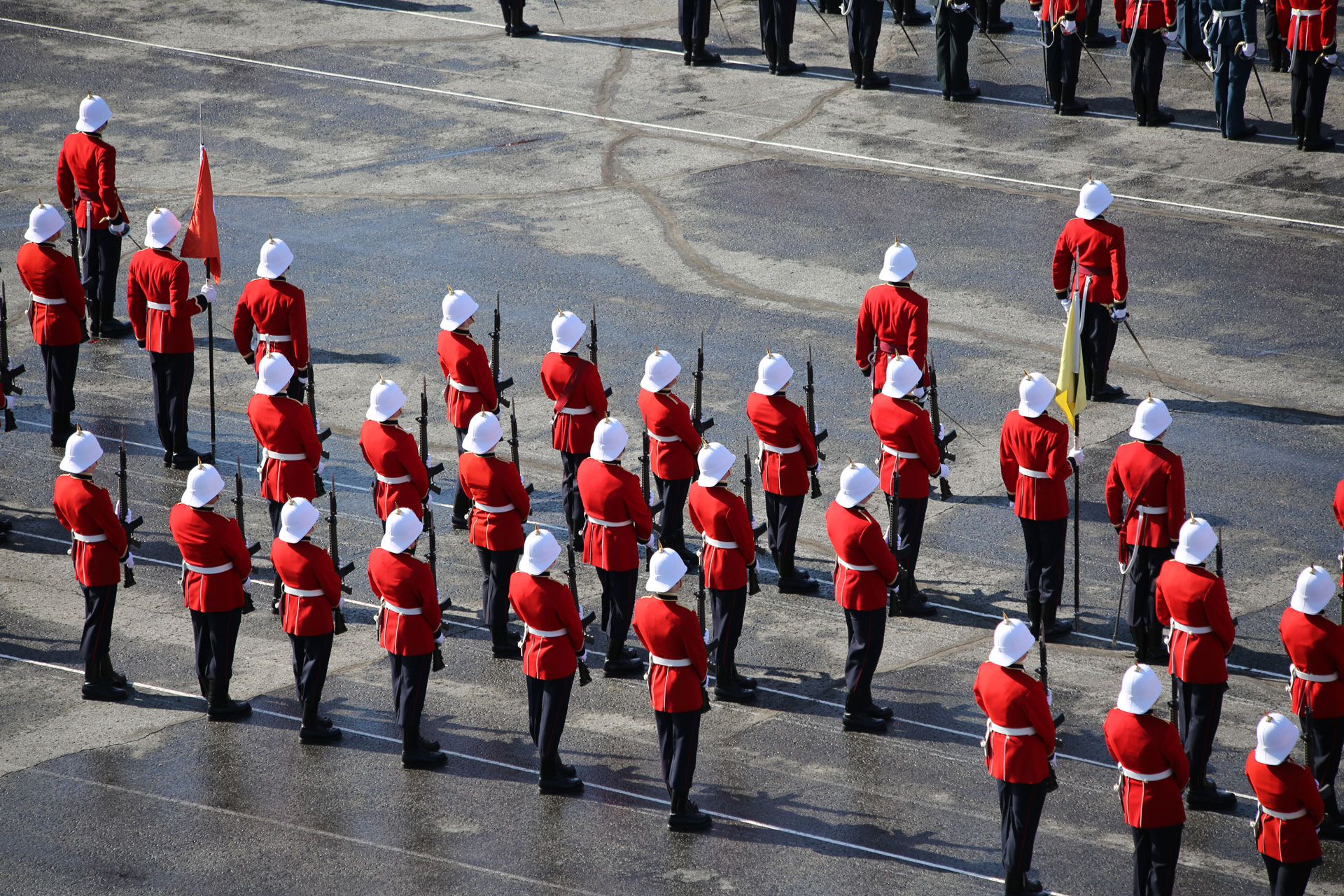 My name is Capt Anthony Robb and I am a combat engineer with 2 Combat Engineer Regiment. In addition, I graduated RMC in 2004 and have since served in Gagetown (trg), Petawawa, Toronto and back to Petawawa.
In 2006, while serving as the 1 Tp Commander, 23 Fd Sqn, I deployed to Afghanistan as part of the 1 RCR Battle Group, TF 3-06 (Aug 06 – Feb 07). Upon return to Canada, several members of the Squadron, including Maj Gasparotto (Sqn Comd), Maj Busbridge (Sqn 2IC), myself (1 Tp Comd), Capt Dan Clarke (2 Tp Comd) put pen to paper and chronicled our time on the ground. Our tour, which included Op MEDUSA, the construction of Rte SUMMIT and the construction of several other key pieces of tactical infrastructure was indeed action-packed and made for a good read. Upon completion of the manuscript, Maj Gasparotto compiled and edited the final copy and has since been successful in getting the book published.
My request is that our book, entitled Clearing the Way: Combat Engineers in Afghanistan get some airtime and publicity in e-veritas and other RMC public service announcements. It is a must-read for all combat engineers (in my bias opinion as a co-author). Also, given that both Maj Busbridge and I are both RMC graduates (and decorated for service in Afghanistan), there is certainly a connection to RMC.
Thank you very much. I am deploying back to Afghanistan in August; however, I will be available either by this address or my deployed account should you need more info.
22823 Anthony Robb (RMC 2004)
Captain | Captaine
Engr Plans officer | Officier des Plans de Génie
TF 5-10 HQ | QG FO 5-10
CFB Petawawa | BFC Petawawa
Petawawa, Ontario, Canada K8H 2X3
Tel | Tél (613) 687-5511 Ext 2943
Fax | Téléc (613) 588-6887
_______________________________________________
I'm sure you're following LCol O'Keefe's progress on the RAAM with as much interest as I am. In case you weren't aware though, there is a RAAM media crew following the racer's progress and their video reports can be found on their RAAMmedia channel on YouTube.
We all know that LCol O'Keefe is an inspiring individual, but a recent video posted by RAAMmedia of an interview with one of LCol O'Keefe's crew (I'm not sure exactly who his is, but I'm almost positive he is a current RMC OCdt or recent RMC grad) says wonders about the impact that LCol O'Keefe has on those lucky enough to know and work with him. You can see the video here:
A.J. (Andrew) Morrison
Maj (EME)
PG Student
ECE Dept
613 541-6000 x6491
_______________________________________________
Seismic Event / Phénomène sismique 23 June 2010

As many noticed, RMC experienced a minor but distinguishable seismic event a few minutes ago. Personnel are congratulated on their calm and prompt reaction to the event. There is no indication that there is a significant probability that there will be further seismic activity. Personnel may continue to occupy RMC buildings and carry on with normal activities.
Should personnel notice any damage to RMC buildings or infrastructure that may have resulted from this event, please contact the undersigned.
Phénomène sismique récent
Comme nombre d'entre vous l'ont remarqué, un phénomène sismique mineur mais reconnaissable s'est fait sentir au CMR il y a quelques minutes. Nous félicitons les membres du personnel pour leur calme et leur réaction rapide face à ce phénomène. Rien ne laisse présager qu'un autre phénomène sismique suivra. Vous pouvez demeurer à l'intérieur des bâtiments du CMR et poursuivre vos activités normales.
Si vous deviez constater que des dommages ont été causés aux bâtiments du CMR, veuillez aviser la soussignée.
Julia Atherley
Maj
CEngO
6002
_______________________________________________