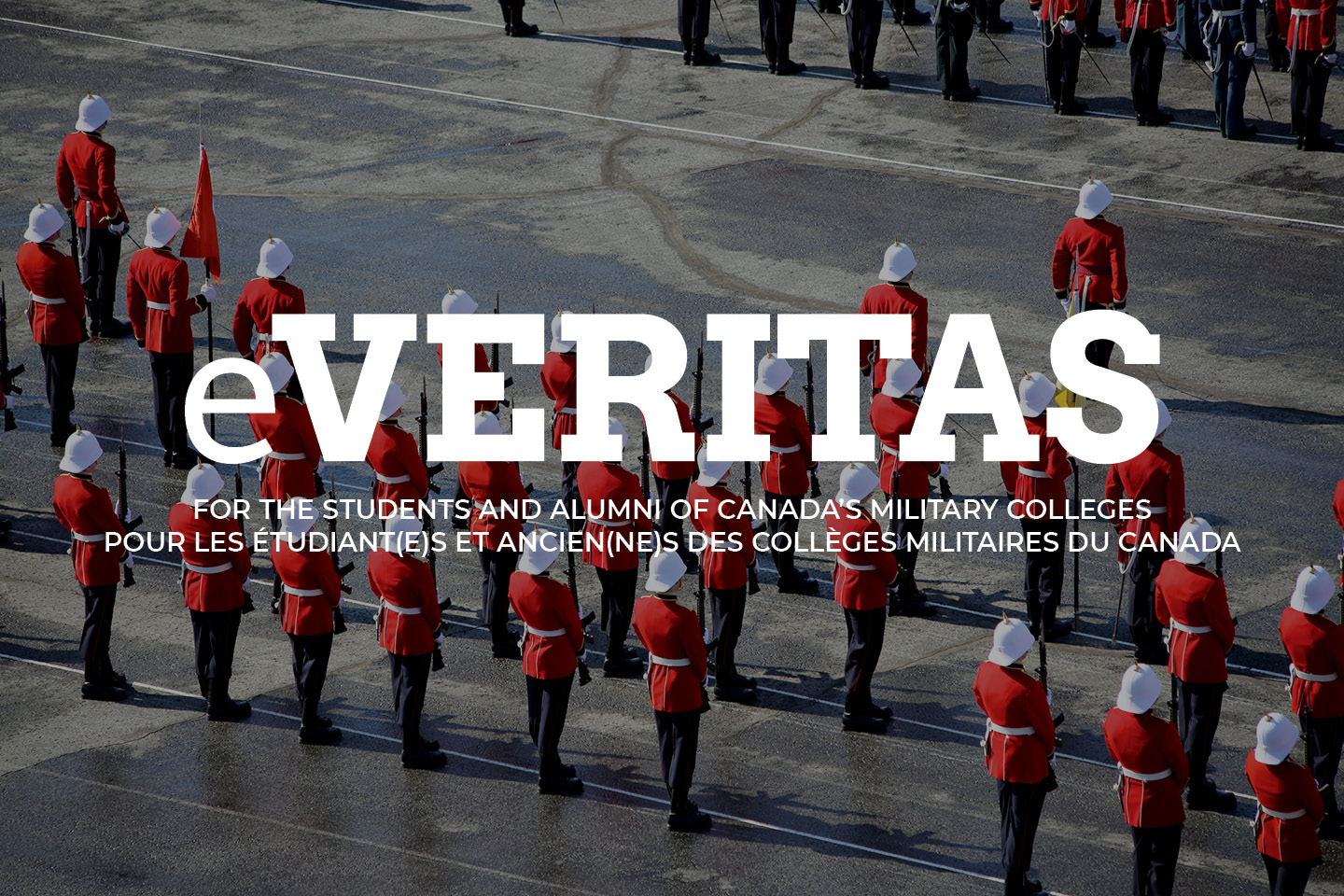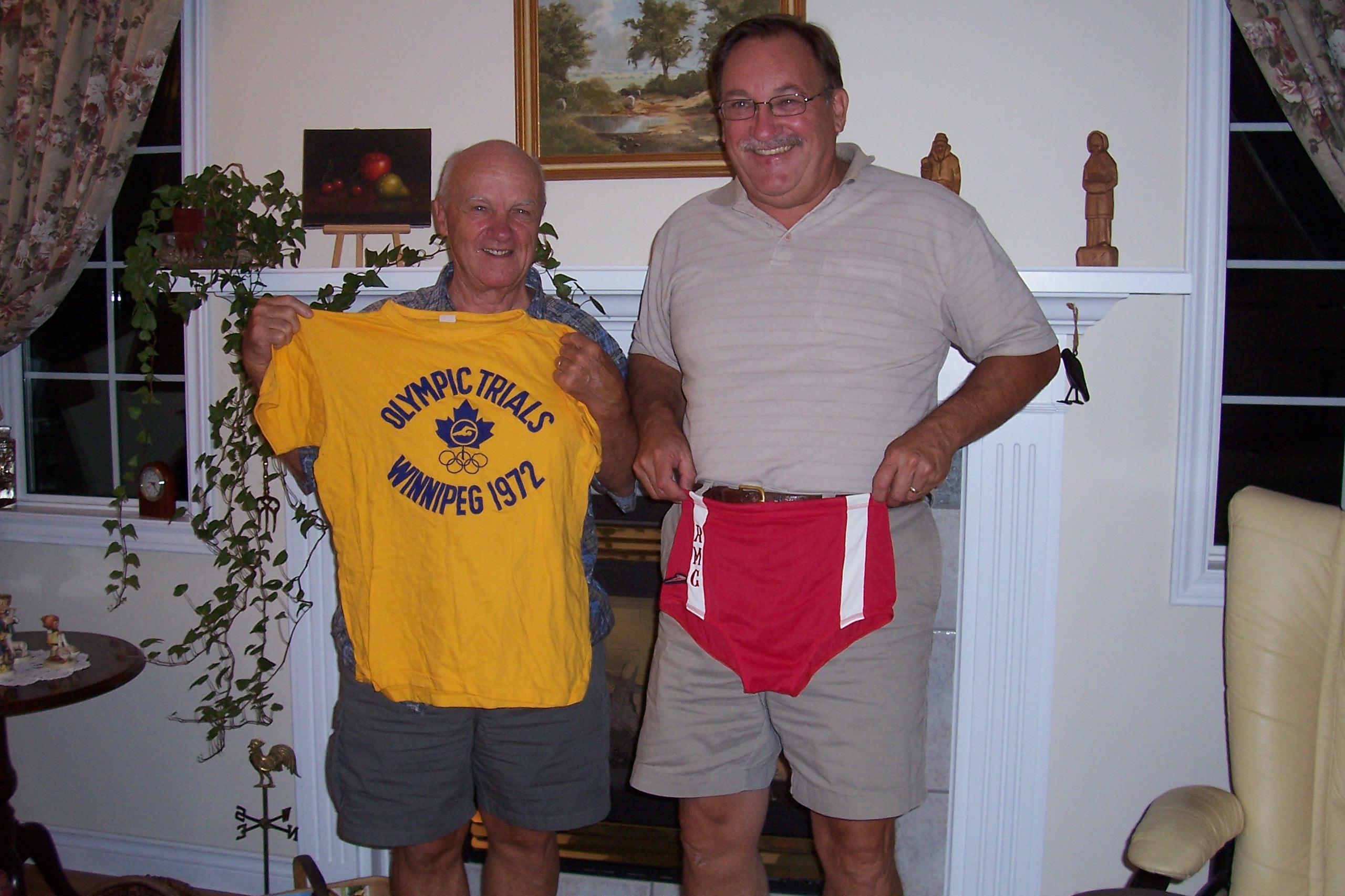 Attached is a photo of Rick Douglas with his old RMC swimming suit proudly displayed. . . but not worn; he couldn't fit into it and I certainly wouldn't fit into the T shirt either. But we did in 1972! The photo was taken in Amherst NS on our way to the PEI Reunion last month.That year Rick had qualified to compete in the 72 Olympic swimming trials in Winnipeg and the College Brass delayed his posting after grad so he could do so. Very, very benevolent of them.
While he didn't make the Olympic team, it was a nice reward for him for all of his hard work and efforts while at RMC. We were all VERY proud of him.
Ken MacDonald (former RMC Water Polo coach)
And the rumours of a come-back and an attempt to qualify in the 100 metres FREESTYLE in the next OLYMPICS are a great exaggeration. I might be able to make it in 5 minutes, rather than 50+/- seconds !!!! :-}
Looking forward to my next "e-veritas" Bill.
THANX Ken….enjoyed our 35th reunion…so did Carolyn and my parents.
9231 Rick Douglas (RMC '72)