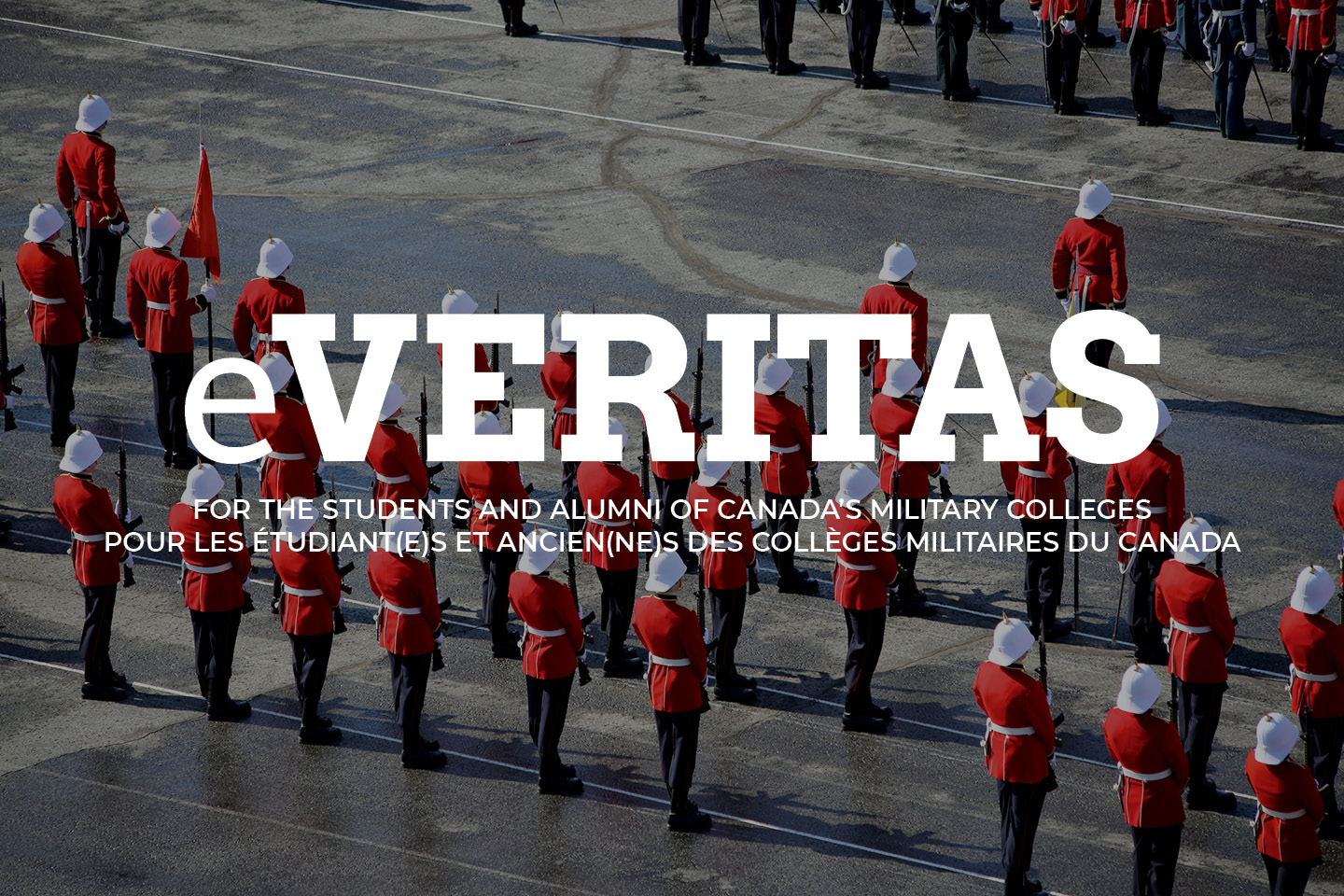 For the second time in about a year and half we find ourselves in the Chair of the Editor-in-chief for the Veritas magazine.
Thanks to a number of great writers we have ample articles; we are confident that regular readers will find the content both enjoyable and interesting.
Off the top we want to thank, in particular, those Ex cadets who have already helped us out by either taking an Ad out themselves or being in a position to have their company and /or business take out an Ad. Also, those Ex cadets who have obtained outside business Ads for us. Very much appreciated.
We still need more help in this area for the magazine to be financially self sufficient. How you the reader can help: If you are in a leadership role in a company or business (small, medium or large) please consider the advantages of being a partner with us.
Most Ads in the magazine will also be placed in e-Veritas.   Please look over the rate cards below (Click to enlarge).
INDIVIDUAL SPONSORSHIP OPPORTUNITIES:
In the Fall of 2011 we raised $8,000 through individual "individual sponsorships" which ensured we met our goal of having that edition self-sufficient. A full page was dedicated to the "sponsors" including college number and name of the individual sponsors.
Three sponsorship levels are available: Bronze -$100, Silver – $250, and Gold -$500. Our "sponsors" may include –  Ex cadets, staffs, family & friends of the colleges.
In short, we need revenue either through regular business type Ads and / or sponsorship. Please contact Bill Oliver if you are in a position to help us out or require more information.  william.oliver@rmc.ca
Nous avons besoin d'un coup de pouce!
Pour la deuxième fois en un an et demi, nous nous retrouvons dans le poste de rédacteur en chef du magazine Veritas.
Grâce à un bon nombre de grands écrivains nous avons en main un éventail d'articles; nous sommes convaincus que nos lecteurs réguliers trouveront le contenu à la fois agréable et intéressant.
Au départ, nous tenons à remercier les anciens cadets qui nous ont déjà aidés, soit en achetant une annonce eux-mêmes ou en influençant leur entreprise ou société pour l'amener à acheter une annonce dans Veritas. Il ne faut pas oublier d'ajouter à ce groupe les anciens cadets qui ont sollicité d'autres entreprises pour qu'elles achètent une annonce. À tous, sincèrement merci.
Cela dit, nous avons encore besoin d'un coup de pouce dans ce domaine pour assurer l'autonomie financière du magazine. Vous pouvez nous aider comme lecteur et particulièrement si vous avez un rôle de leadership dans une société ou une entreprise (petite, moyenne ou grande) en songeant aux avantages de devenir un partenaire de Veritas.
La majorité des annonces dans le magazine paraitront également dans l'e-Veritas. S'il vous plaît, consultez la cédule des coûts ci-dessous (cliquez pour agrandir).
POSSIBILITÉS DE PARRAINAGE INDIVIDUEL:
À l'automne de 2011, nous avons recueilli 8000 $ par l'entremise du « parrainage individuel »; cette somme nous a permis d'atteindre notre objectif d'assurer l'autonomie financière de cette édition. Une page entière du magazine a été consacrée aux « parraineurs », mettant en évidence le numéro de Collège et le nom de ces derniers.
Il existe trois niveaux de parrainage : Bronze – 100 $, Argent – 250 $, et Or – 500 $. Nos «parraineurs» peuvent inclure – les anciens cadets, le personnel, la famille et les amis des Collèges.
En bref, nous avons besoin de revenus réguliers, soit par la vente d'annonces de type commercial ou par l'entremise du parrainage. Nous vous prions de communiquer avec Bill Oliver si vous êtes en mesure de nous aider ou pour obtenir de plus amples informations. william.oliver@rmc.ca
English PDF  –  Rate_Card_Veritas2013_Final – updated
French PDF – Rate_Card_Veritas2013_Fr_Final – updated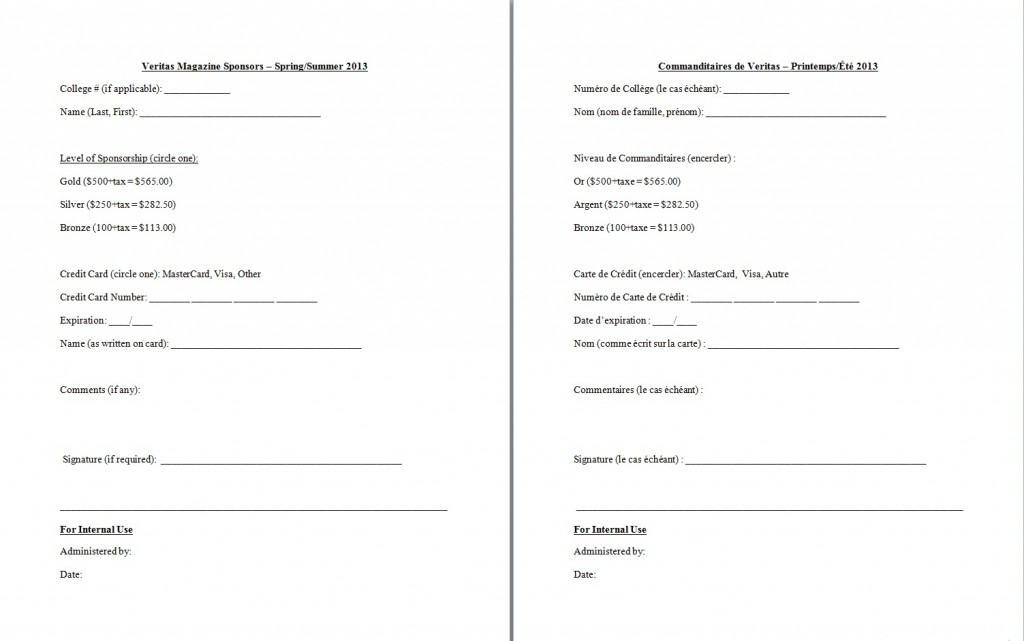 For your convenience the link to the Word Document has been added below: