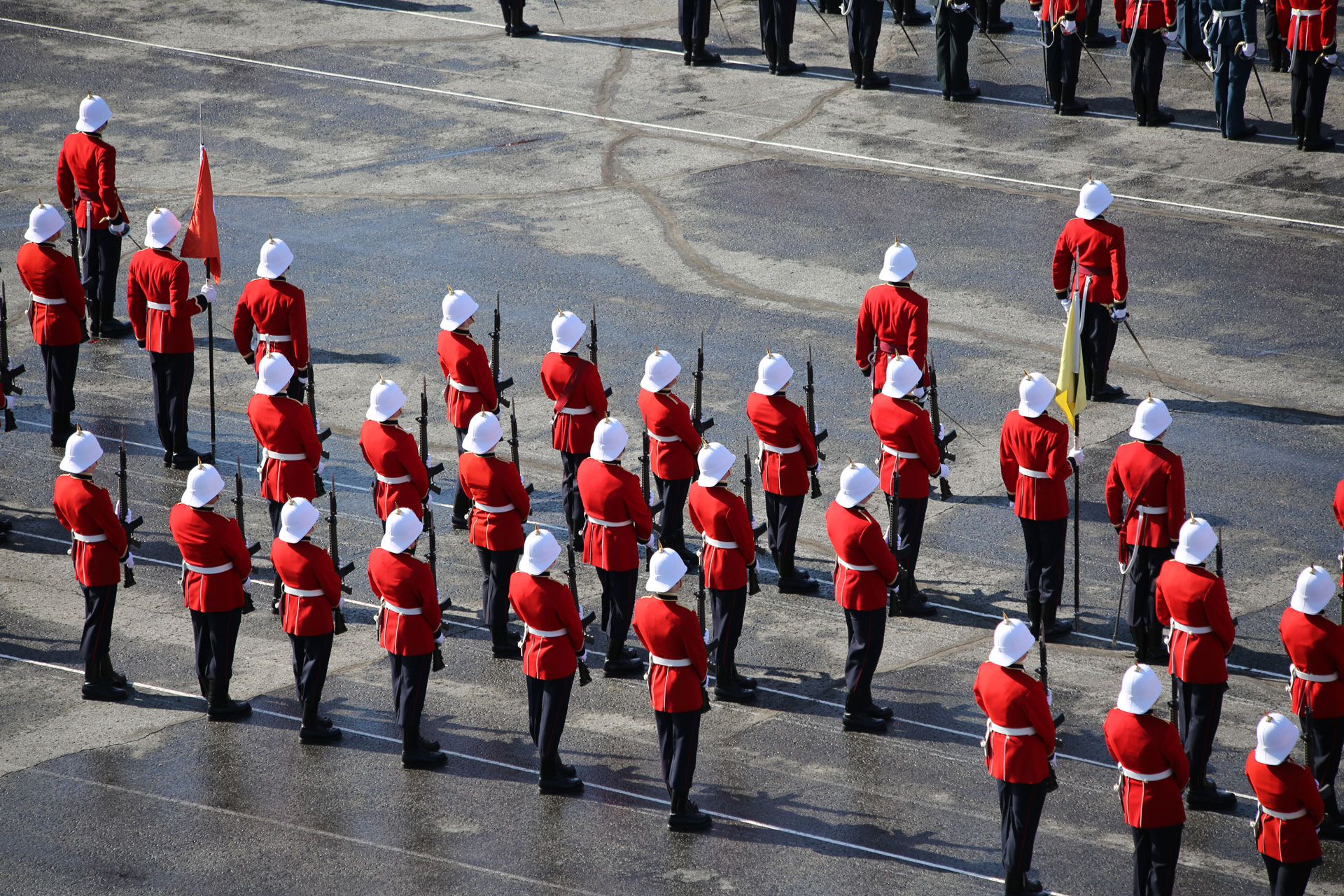 1016 Captain William Otway Boger (RMC '13) DFC, from Winnipeg, Manitoba was the son of Henry Western Otway Boger and Sarah Elizabeth Boger. He was a graduate of the Royal Military College in Kingston, Ontario. In February 1916, he reported for duty to the Fort Osborne barracks in Winnipeg. Early in July 1916, the first draft of overseas reinforcements were called for. Boger was chosen. In the fall of 1916 he transferred to the Royal Air Force, 56th Squadron. By August 1918, Boger had been promoted to Captain. On August 10th 1918, Captain William O. Boger, flight commander, was leading a patrol of two other Allied aircraft and led them down to attack a two-seater enemy aircraft flying about 2,000 to 3,000 feet below them. Another allied pilot, squadron Leader Flintoft saw that behind and above Boger was a swarm of enemy Fokker aircraft. The two-seater German aircraft was a decoy and both Boger and his colleague H. Allen, an American were shot down by the Fokker aircraft. At 22 years of age, Boger died of wounds and was awarded the Distinguished Flying Cross (DFC). This action took place in the Montdidier area of France near the village of Boulogne. He is commemorated on Page 370 of the First World War Book of Remembrance and on the Arras Flying Services Memorial in Pas de Calais, France.
_________________________________________________
236 Brigadier-General Duncan Sayre MacInnes DSO CMG entered the Royal Military College of Canada at Kingston in 1887.
_________________________________________________
598 Major Alfred Syer Trimmer was the son of Wilfred Henry and Emma Trimmer, of Huntsville, Ontario (December 2, 1883-April 28, 1917). He entered Royal Military College in Kingston, Ontario in 1901.
_________________________________________________
995 Captain George Evelyn Tinling was the son of  Mr. C .Widdrington and Mrs. Louisa (Ryall) Tinling of Hamilton, Ontario. He was educated at the Royal Military College, Kingston, Ontario between 1913 and 1915.
_________________________________________________
792 Lieutenant Charles Gordon Mortimer was educated at Trinity College School, entered the Royal Military College of Canada, Kingston in 1908 and later studied Law at Osgoode Hall, Toronto.
He had just completed his law course and was planning to practice law in British Columbia when war was declared.
He served with the Royal Field Artillery attd. 24th Anti-Aircraft Battery.
He died at 26 years of age on October 21, 1916 during the Great War.
_________________________________________________
823 Lieutenant Clifton Manbank Horsey entered  the Royal Military College in 1908 and studied civil engineering. At the time of enlistment he served with the Canadian Infantry (Quebec Regiment) 13th Battalion. At the time of his death he was attached to the Brigade Trench Mortar section.
He was Killed in Action at 25 years of age on April 22, 1916 in the trenches in the St Eloi area during the Great War.
_________________________________________________
658 Major Kenneth. B. Carruthers entered  the Royal Military College in 1903 and  served with the Canadian Field Artillery, 5th Brigade. He was killed in action at 32 years of age on October 28, 1917 at Passchendaele.
xx
xxx
_________________________________________________
1948 Major Ainslie Power Ardagh was born March 30, 1908, at Orillia, Ontario.
He entered the Royal Military College of Canada in 1927 and successfully completed his four years' course. He received his commission with the Royal Canadian Dragoons prior to the outbreak of war, and in April 1940 was posted overseas as Captain and Camp Commandant to Major-General Victor Odium, G.O.C., 2 Canadian Infantry Division.
In November 1940, he was posted to the Princess Louise Dragoon Guards, returned to Canada in April 1942 for a staff course at R.M.C., and was reposted overseas in September. He served first as a Brigade
Major and then as second-in-command of the British Columbia Dragoons.
Recalled to Ottawa for staff duty as GSO 1 in July 1943, he returned overseas at the end of June 1944 and was reposted to the B.C.D.'s in Italy. He was killed in action at Foggia, Italy, on August 31, 1944, while commanding the regiment.
_________________________________________________
1961 Flight Lieutenant Ian Bruce Croll was born March 17, 1910, at Saskatoon, Saskatchewan.
He entered RMC in 1927. Following graduating became associated with the Manufacturers Life Insurance Company in Winnipeg; later he was appointed branch manager of the Monarch Life, becoming one of the leading insurance men in the city.
He enlisted in the R.C.A.F. early in 1940 and after receiving his commission as a Pilot Officer served as an instructor at the Central Flying School in Trenton where he was promoted to Flying Officer. During this period he was frequently assigned the duty of testing instructors at the various flying schools across Canada.
He went overseas in October 1943, being promoted to Flight Lieutenant in December while attached to the R.A.F. He flew Mosquito bombers. In June 15, 1944, he was reported missing, presumed dead, after a raid over enemy territory during the invasion of Europe. He was posthumously awarded the Operational Wings of the R.C.A.F. in recognition of his gallant services.
Researched by: E3161 Victoria Edwards (RMC '03)