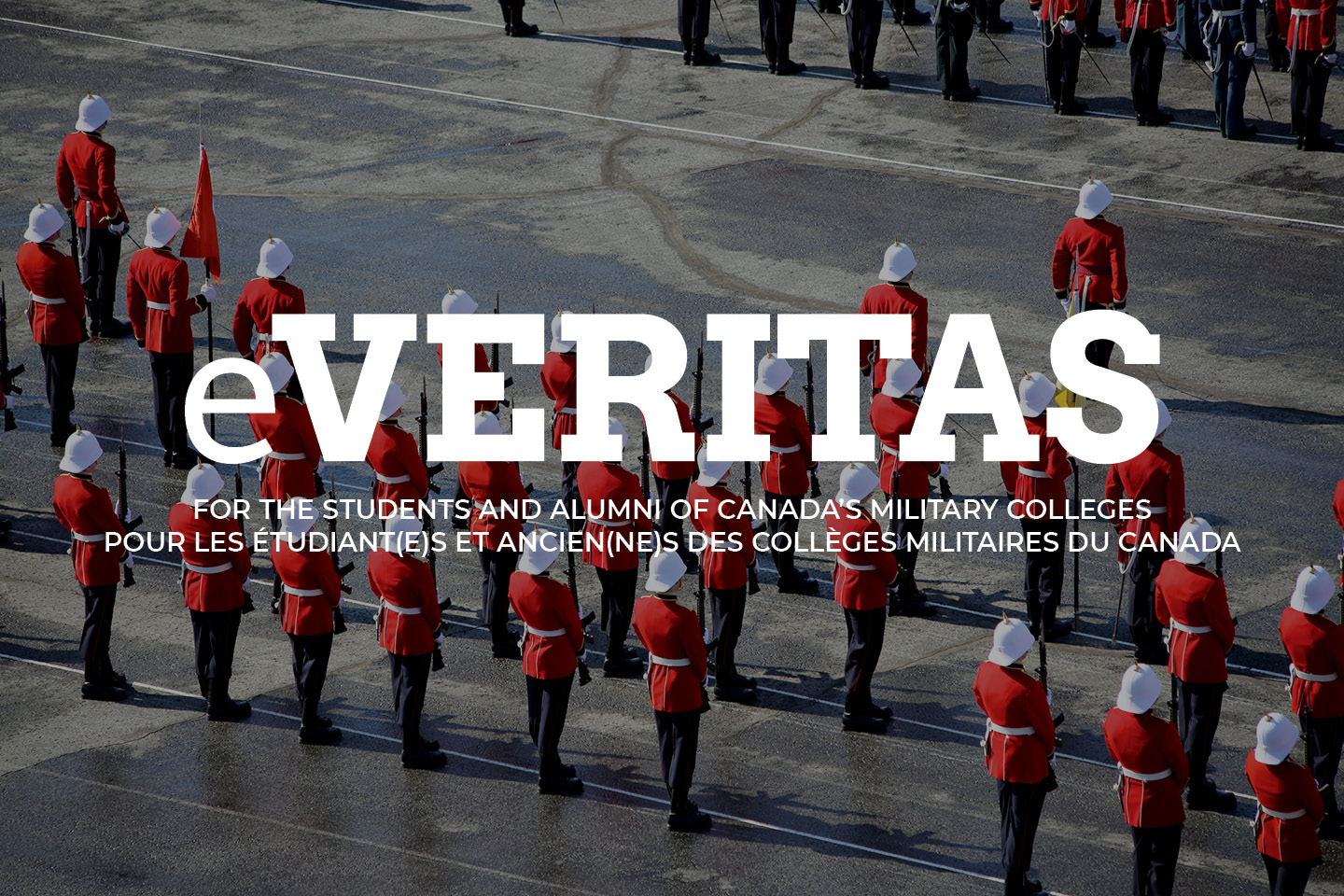 Banner by Gerry Locklin
Digby Rex Bell Cosh
RCNVR Lt. Commander – DSC, MiD
The story of # 2520 Lt Cdr Digby Rex Bell Cosh, DSC. Cosh was a member of the RCNVR and flew with the Fleet Air Arm. He was killed in an air crash in June 1944.
Cosh joined RMC in 1936 and graduated in October 1939 [The year of three graduations-June, October and December!] Whilst at RMC he played on the 1938 rugby team and the 1939 1st Football team and was awarded the badge-"Crossed-Clubs."
 Remembering; 2520 Lt Cdr Digby Rex Bell Cosh, DSC  Article
____________________________________
Local men earned some of the highest awards for gallantry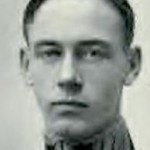 Because of his military college training he was given a commission as a lieutenant and then quickly promoted to captain. By the time the battalion headed overseas in May 1915, Ross, at age 22, was a major in charge of a full company of 200 men — the second youngest man to hold the rank in British Empire forces at the time according to a newspaper report.
915 John Alexander Ross  Article
____________________________________
 ANOTHER VIEW OF REMEMBRANCE DAY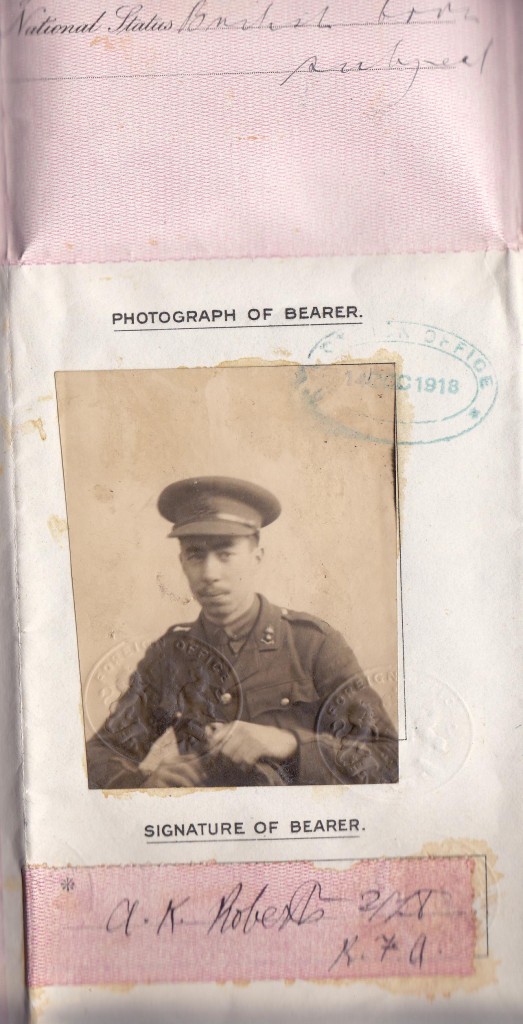 My father, 1272 2/Lt Kelso Roberts, Royal Field Artillery, wrote a diary while a 19-year old prisoner in Germany during the last nine months of World War I. Two aspects of his ordeal, as described in the diary, were published by eVERITAS in its 11 November 2009 and 09 November 2011 editions.
The former described how he was captured, escaped and was recaptured all within the space of a few hours, his subsequent weeks of awful suffering with almost nothing to eat while being transported from France to Germany, and the curious funeral he attended held by the Germans in honour of two Canadian airmen who were shot down near his prison in Lahr.
The latter described the 'diary' itself, "which was actually made up of three small notebooks. These notebooks survived the war, but were the third attempt because two previous diaries had been confiscated. There was considerable drama associated with the writing of these notebooks and keeping them hidden from his captors.
A third aspect of his incarceration was that of hunger due to the lack of food for prisoners (by design) or civilians (general shortages). This depravation pervades his story. It all started on 21 March 1917, the day of his capture in France. After being marched rearwards the prisoners taken that day were "halted in the open outside St. Quentin. … It began to rain. We spent the night in the open in a drizzling rain, too cold to sleep and forced to walk to keep warm. We were able to get a little water. There were dead horses, dead men round about."
The next morning they "were marched 16.5 km without food" and then put into an enclosure. "Set out again in the afternoon and walked until dusk arriving at Guises. After a long wait got some brown bread (sour) and macaroni stew – our first food save what some had managed to get from kindly French villagers along the route. The men were frantic for food and some of them didn't get any that night, poor chaps. [The next morning] had a little black coffee substitute and brown bread and jam. Helped the Major control the hungry mob of men."
It was the same dreary routine for the next two days: After walking about 80 kilometers ("My feet about done in.") the prisoners were "entrained in cattle trucks" and fed "some sort of soup" at 7 A.M. before travelling all day, eventually to enter Germany during the evening. "Had a hard night of it – no food until 2 A.M in the morning." After that there was, "No food during morning. Stopped at many German places during day. … I dreaded another night in train. Got off train [briefly] at Kaiserlau and German Red Cross provided us with some food – contributed a mark each to it." The train finally arrived at Rastatt where everybody was herded into an internment camp, where they stayed for the next six weeks.
This period was the most difficult my father experienced during his entire captivity. "I think I ate more dirt than ever in my life. The soups were composed of dirty water chiefly and it was unknown to peel a potato no matter how they were to be served. … Hunger is a terrible thing. … People in hunger are often very pettish and one sees some pretty mean and childish things done by officers in straits like these. … It did not take long [for the lack of food] to make languid, helpless people out of strong healthy soldiers. I was thin. My bones stuck out and I would notice this especially at night around my joints. Many a night too have I had a gnawing feeling in my stomach calling for food, food to which call I was absolutely helpless to respond."
It is illuminating to note that the German Red Cross, as late as March 1917, when the war was not going well for the central powers, was present at the railway station in Kaiserlau to provide some welcome nourishment for the prisoners. In fact, due to a variety of factors, including an effective naval blockade of Germany, the lot of much of the German civilian population was nearly as bad as that described by my father for prisoners. Human nature does have its positive side, regardless of the combatants
When we look back on that war nearly 100 years later, we note that there really weren't any winners. There were countless millions of military and civilian casualties which resolved nothing, and a follow-on war was only 20 years away. Suffering in many of the belligerent countries carried on for many years and the loss of so many lives has had an effect that still touches many parts of the world.
The small tale of my father, combined with the thousands upon thousands of similar experiences by other Canadians who survived (or didn't), must be remembered not only at this time of the year but whenever we are faced with the possibility of armed conflict. War is not glamorous, rarely ends up the way it was originally intended, and always inflicts suffering on those involved either directly or tangentially. Decisions to intervene militarily cannot be taken lightly. Lest we forget!
____________________________________
These Old Legs
As I stare down at these withered limbs,
I think hard of how much time has been.
Front to back we marched in file,
Despite the war,
We found time to smile.
I look at the young people up on parade,
I am so proud but also dismayed.
May time be kinder to these women and men,
Than it was to Thompson, Frank and my brother Glenn.
These old legs walked over hill and dale,
Motivated by a mission that could not fail.
We marched until we were cold and pale,
Thinking of home – only a piece of mail.
That file of guys it got shorter you see,
'til almost the last of it was me.
Well old Burt Robbins died last year,
And of my troop I'm the last one here.
It's poppy day again, and I know will come a tear,
I look down at these old legs and damn I'm glad to be here.
Submitted by: Captain Yvette Grygoryev
Public Affairs Officer
Royal Military College of Canada