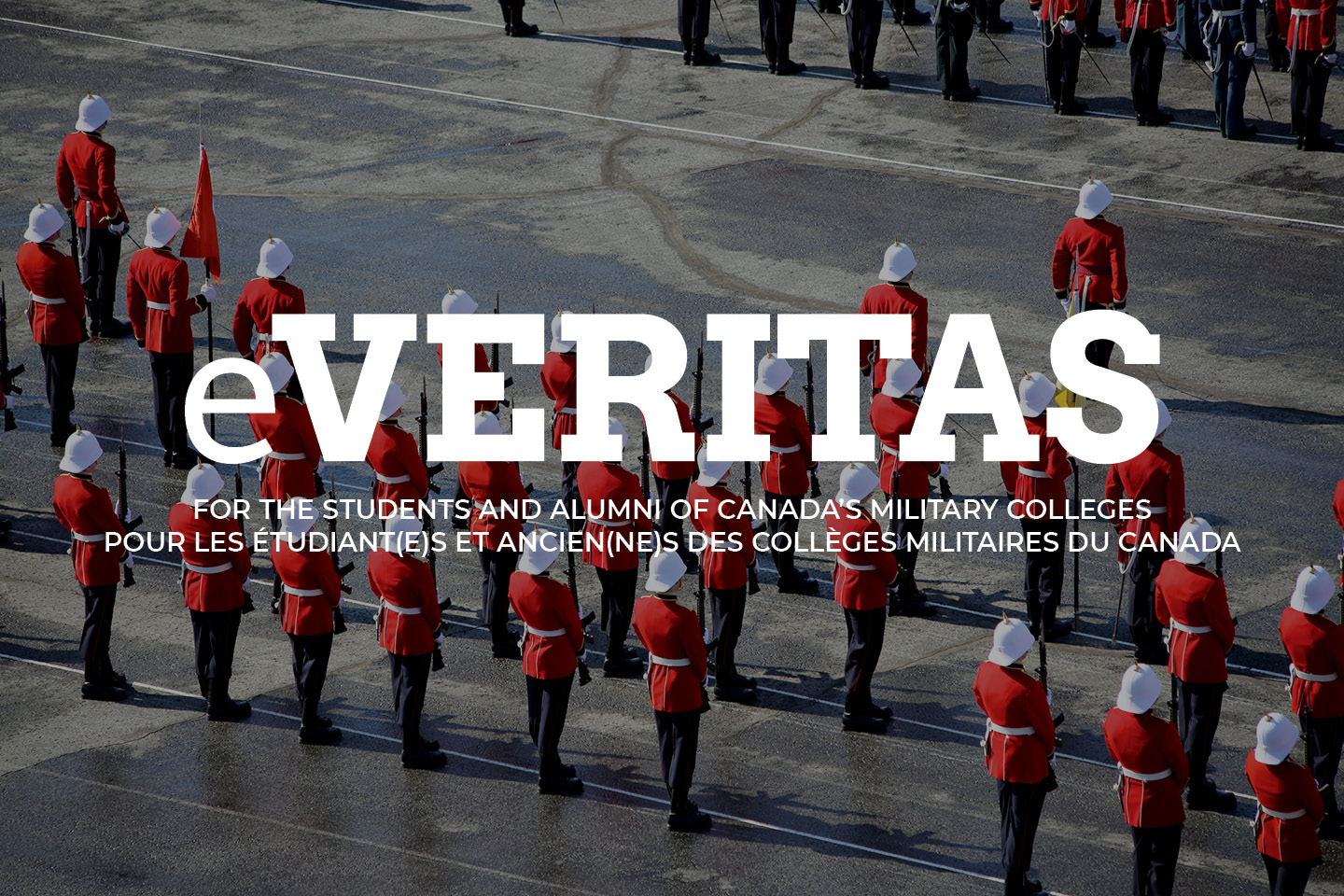 1. Pursuing master's degree in electrical engineering at Carleton University with a focus on machine learning
2. Former President RMC Club
3. President at Veragate and Owner, Veragate
4. President at Oberon Capital Corporation
5. Pilot at Media Consulting Services LLC
6. Project Manager at The VCAN Group Inc.
7. Career Infantry Officer for the Canadian Forces since 1988
8. Wintering in Florida
9. N/A
10. Canadian Forces Liaison Officer to US Joint Staff
11. Colonel (Army Reserve), Security, Operations Management and IT Executive
12. Combat Support Company Operations Captain
13. Invited guest at the  CDS Change of Command ceremony
14. Sponsor of Brittnay Brown at the 2012 Legacy Dinner
15. Process Manager at Elevator Cab Renovations
16. Air Force Logistics Officer
17. Director of Engineering at L-3 Communications
18. Executive Director at Stonecroft Ministries Canada
19. Vice President, Field Services – Global Defense IBU
20. Executive Assistant to the Commander of the Canadian Army
21. Directrice Fondation Patro Le Prevost
22. Professor at Queen's School of Business
23. Copy Editor, Writer "go to person" for VERITAS magazine
24. Chief Guerrilla at The Marketing Guerrillas
1. 25184 Jeff Campbell – Pursuing master's degree in electrical engineering at Carleton University with a focus on machine learning
2. 19307 Dave Benoit  – Former President RMC Club

3. 18151 Glen Hartle – President at Veragate and Owner, Veragate
4. 14987 David J. LeClaire – President at Oberon Capital Corporation
5. 16510 William Woodward – Pilot at Media Consulting Services LLC
6. 12294 Peter Hope – Project Manager at The VCAN Group Inc.
7. 18625  Stéphane Dufour – Career Infantry Officer for the Canadian Forces since 1988
8. M058 Marc Drolet – Wintering in Florida
9. N/A
10. 14206 Robert Chaloux – Canadian Forces Liaison Officer to US Joint Staff
11. 17626 Andrew Zdunich – Colonel (Army Reserve), Security, Operations Management and IT Executive
12. 24468 Andrew Stymiest – Combat Support Company Operations Captain
13. 25739 Brittnay Brown – Invited guest at the CDS Change of Command ceremony
14. H3918 Al Roberts – Sponsor of Brittnay Brown at the 2012 Legacy Dinner
15. M0637 Jonathan Adair – Process Manager at Elevator Cab Renovations
16.23781 Melissa Calnan – Air Force Logistics Officer
17. 17121 – Caroline Fortier – Director of Engineering at L-3 Communications
18. 14771 Donna Lamothe – Executive Director at Stonecroft Ministries Canada
19. 14791 David Lincourt – Vice President, Field Services – Global Defense IBU
20. 18993 Steven Graham – Executive Assistant to the Commander of the Canadian Army
21. 21720 Kira Zoellner – Directrice Fondation Patro Le Prevost
22. 8019 John Carlson – Professor at Queen's School of Business
23. Sylvia Barrett – Copy Editor, Writer "go to person" for VERITAS magazine
24. 17242 Patrick Pressoir – Chief Guerrilla at The Marketing Guerrillas