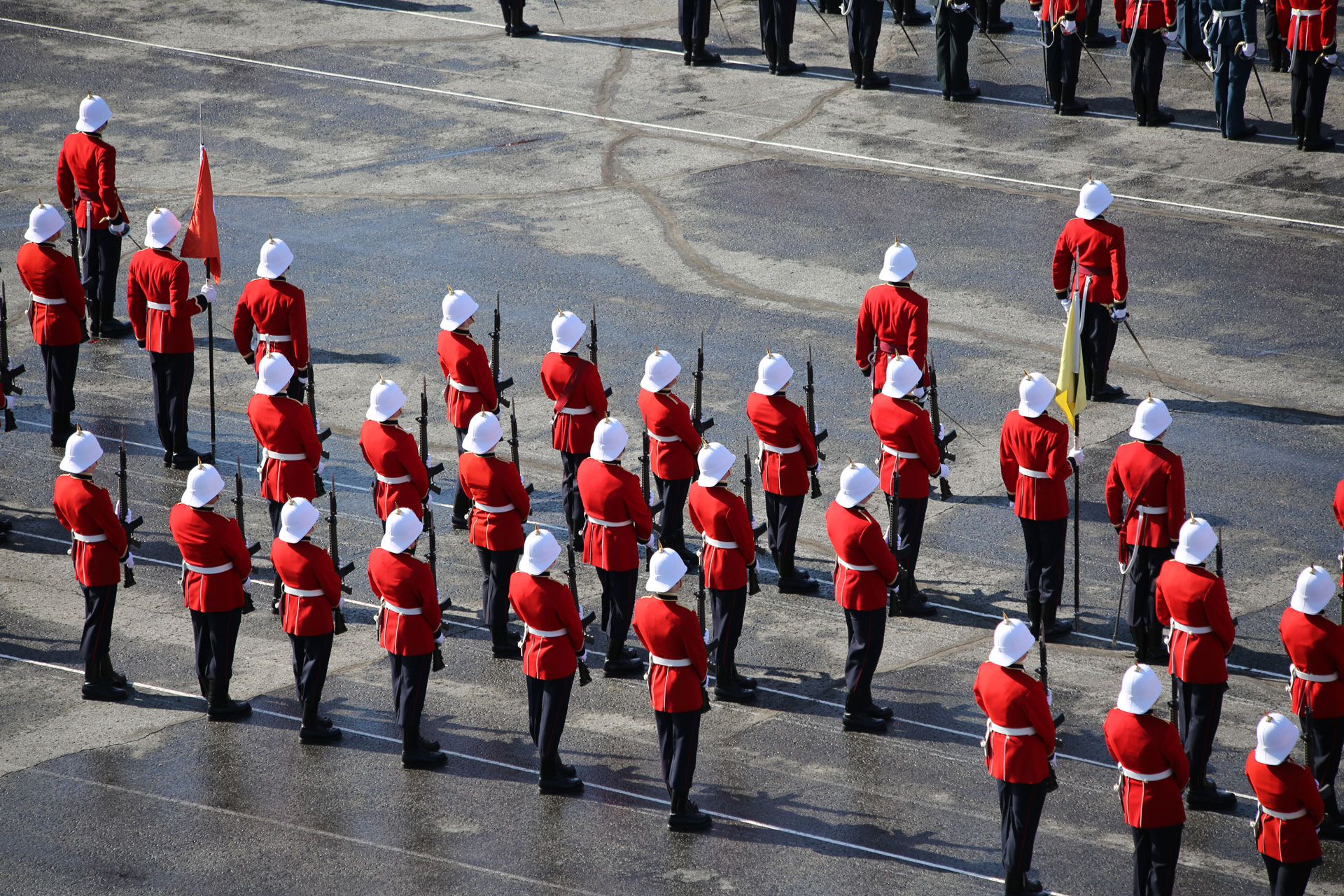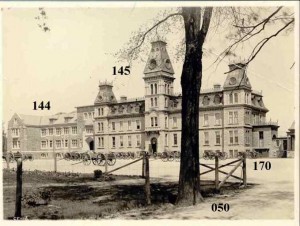 Photo of the Day.  Submitted by:
CWO Marcel Chiasson – College Chief Warrant Officer
Click on photo twice for much better viewing.
___________________________________________________
RMC History Professor's New Book is a "tour de force."
By M0917 Dean Fleet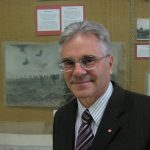 This Saskatchewan-born scholar, who has been teaching at RMC for 33 years, will soon release the magnus opus of his academic career. What began in 1974 as a PhD thesis topic has truly become a life-long labour for Dr. Roy Prete. His original idea of analyzing Joffre and his relationship with the Allied coalition from 1914-1916 soon became a study of French and British relations in 1914, owing to the overwhelming abundance of information he uncovered. The first volume, Strategy and Command: The Anglo-French Coalition on the Western Front, 1914, will be available through McGill-Queen's University Press this fall, and subsequent volumes for 1915 and 1916 will follow in the next 3 years in order to complete the period of his study. The importance of Prete's work lies in the fact that he is the first scholar to fully incorporate French archives into the study of the bilateral relations between Great Britain, an empire, and France, a continental power, at the diplomatic and political levels, and to analyze how this relationship in turn affected the Commanders' respective objectives on the battlefield. The following is an excerpt from the book's description,
"The reader will be intrigued by this behind-the-scenes look at personalities and the inner workings of the British and French commands, and awed at the extent of competing Anglo-French interests in Belgium, as new evidence reveals. This judicious and balanced appraisal is the work of a mature scholar based on extensive research in a wide range of political and military sources on both sides of the Channel. His many years of research and reflection have paid off handsomely, in what has been termed 'an academic tour de force serving as a model for any study of alliance relationships.'"
For more information on ordering this book, please click here.
___________________________________________________
SOC Leaving RMC After a Second Four Year Stint
By M0917 Dean Fleet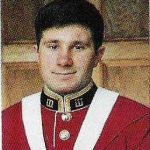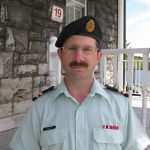 After four years as the Staff Officer Careers (SOC) at RMC, 18890 Capt Richard Ronholm is heading up the hill to Joint Support Group where he will be the G1 Pers. Originally from Powassan (North Bay), Ontario, he joined the infantry reserves as part of the Algonquin Regiment in '87, before coming to RMC as a ROTP in '89, partly to prove a point to his brother (17916 James Ronholm, RMC 1991) that he, too, could be accepted. Four years, a History degree, and a CWAdO position later, he was commissioned as an Army Personal Administration Officer, a trade which has subsequently been folded into Log.
Following over a year of OJT post-RMC, Lt Ronholm was posted to CFB Chilliwack, where between his Deputy Administration Officer and later Administration Officer positions, his responsibilities varied inversely as the base was shrinking between '95-'98. He next went to CFSU in Ottawa as the Personal Support Officer (PSO) and later Adjutant. In the former he handled the pay for the National Capital Region, and was in the latter position during the post-9/11 shake out of the Forces.
In '02 he, along with his young family, was posted to Naples with the Allied Joint Force Command. In his new position as the PSO for the Canadian contingent, he handled the support for the 30 CF families posted to Italy. This was no easy task as they were spread out across the country, under four different HQs, he joked about his initial assumption that handling the admin of 30 CF families would be easier than the previous 5,000 pers who he had charge of in Ottawa, but oh how wrong he was! Between coordinating last minute DAGs and travel requests, he most remembers having to arrange a shipment of ammunition for deploying members that came out of Geilenkirchen, Germany, as part of British cargo aboard a German Hercules which landed at some obscure airport in Italy, then driving straight onto the tarmac himself for the pick up.
In'05 he commenced the demanding SOC position at RMC. He had to learn to fit CF goals within the framework of RMC and its goals. With a 1,000 pers under his charge, it was not the complexity of individual issues which increased the workload of the SOC, but rather, the "shear volume and breadth" of requests, demands, and messages crossing his desk. While he found himself frustrated at times in dealing with the bureaucracy in trying to get various issues handled in a timely manner, he was glad each May to witness grads marching off to their careers as commissioned officers knowing that he had a positive role in that outcome. He lamented not being able to spend more face to face time with the cadets in place of time at his desk, but was, however, able to make great strides in rectifying this over his time at RMC. With his twenty years of service mark barely a month around the corner, Capt Ronholm is looking forward to being in the position in the next few years to be following his wife's career around the country, rather than the other way around. From all of us at Panet House, we wish you the best of luck in the years ahead.