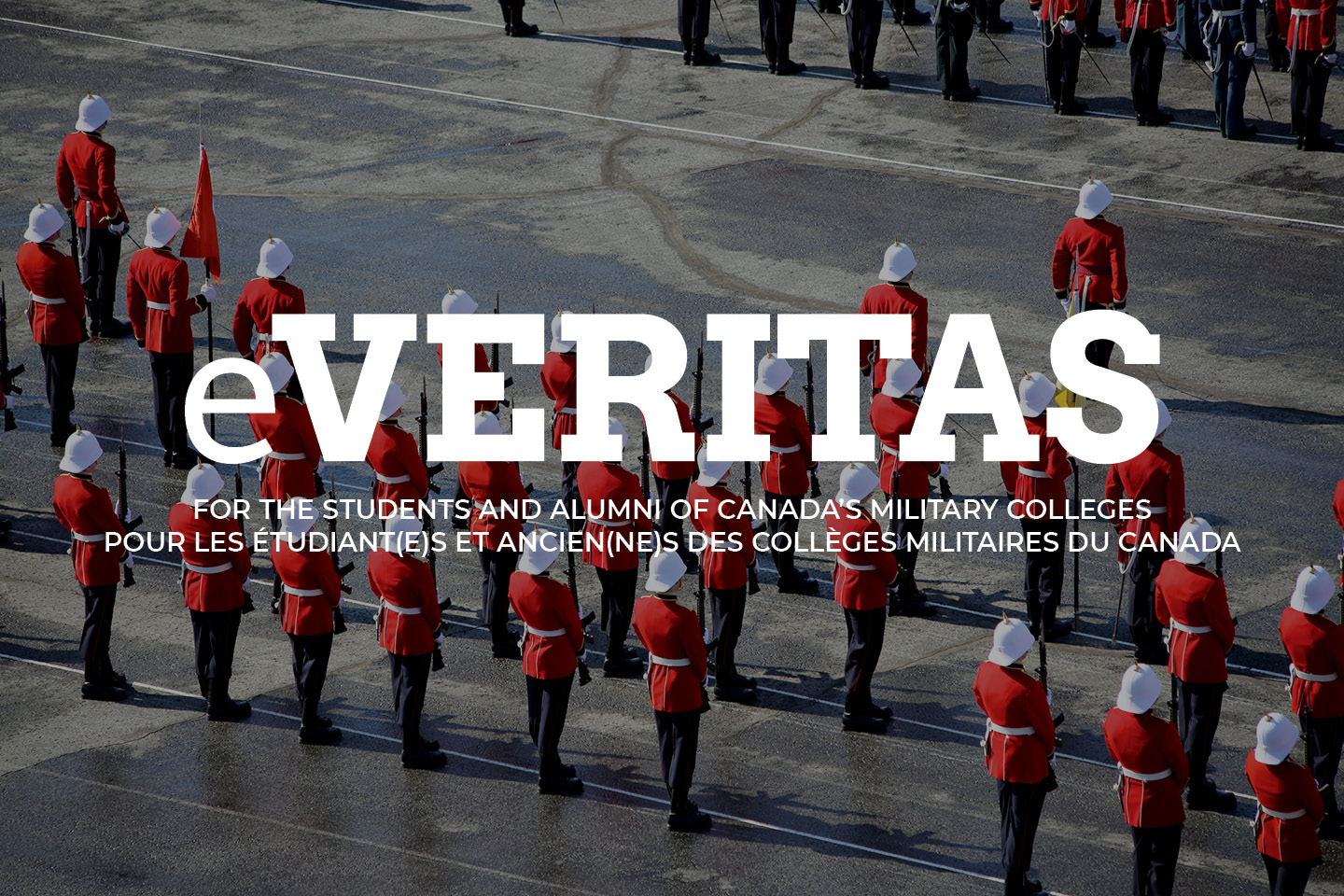 RMC principal to retire in July; Cowan praised as 'renaissance man'
The Kingston Whig-Standard – Kingston,Ontario,Canada
He came to Royal Military College at a time of great change in Canada's Armed Forces. During his tenure as RMC principal, John Scott Cowan was instrumental … [Read More]
New Principal for RMC
Many ex-cadets will be aware that John Cowan, the College's Principal for the past almost nine years, will be retiring in the summer of 2008. He will be a tough act to follow but the search for a successor is already underway. The executive search firm in which I am a partner, Ray & Berndtson, is proud to have been selected to assist the Board of Governors in this recruitment effort and I, as an ex-cadet, am particularly happy to be involved.
The position of Principal is of vital importance to the College's reputation and its future and we, as ex-cadets, have a direct and vested interest in who that person will be. John Cowan himself suggested to me that there may potentially be no better source of advice and recommendations on a successor than RMC ex- cadets themselves.
My motive in contacting you today is to invite your participation in the process. If you know personally or have any thoughts about a distinguished Canadian, male or female, who would be ideally suited for the job, please send me a note at ross.betts@rayberndtson.ca and let me know. To give you an idea of the type of individual we are looking for, I have enclosed below the French and English language versions of ads that we ran recently in major Canadian newspapers.
Thanks in advance for your interest in this important undertaking,
7264 K. Ross Betts (RMC '67)
RMC Principal Career Opportunity – English
RMC Principal Career Opportunity – French

Fifteen Days in Afghanistan Blatchford style

By Capt Paule Poulin
"A typical Afghan day is all messed up and unpredictable," says columnist and author Christie Blatchford.
Ms. Blatchford should know, she is after all the author of the new book Fifteen Days: Stories of Bravery, Friendship, Life and Death from Inside the New Canadian Army. She wrote the book after three trips as an embedded journalist in Afghanistan in 2006, and after numerous interviews back in Canada with soldiers, commanders, families and friends of soldiers who survived or died during their deployment.
Ms. Blatchford made a stop at the Royal Military College on Monday, November 26, to meet with officer cadets and staff, make a presentation about her book and sign numerous copies in an event organized by the Head of the English Department, Dr. Steven Lukits.
The book's fifteen chapters each describe a day in Afghanistan and its aftermath, and the particular events were chosen either because Christie Blatchford felt they illustrated the complexity of the missions on the ground, because of the lessons learned, or because she felt a personal connection to a soldier or group of soldiers.
In the words of Dr. Lukits, who states Ms. Blatchford makes us want to enter the world that she has visited, and meet the people that she has met, "Christie Blatchford takes what's most important of us, our time, as you cannot stop reading once you start."
The long-time journalist, now a columnist with The Globe and Mail, states she envies the camaraderie and sense of family that soldiers share, and the calling to service to "do something good." One of the examples illustrating this she mentioned in her presentation was the last moments of Sergeant Vaughan Ingram, whom she did not meet personally, but that she feels she knows from speaking to so many that were close to him. This infanteer who kept trying, up to his last moments, to do first aid on one of his soldiers involved in the same incident, said, "I think I'm slipping boys," and then just died.
She also mentions another incident illustrating the care that soldiers in charge take of others. This one involved a platoon coming into a particularly gruesome scene where three soldiers died after their G-Wagon hit an Improvised Explosive Device. In the words of Ms. Blatchford, Master Warrant Officer Justin Mackay "wanted to spare his young soldiers to protect them from the worse," so he got them organized into an all-around defence facing away from the carnage, while he and two others experienced soldiers "cleaned up the mess."
Ms. Blatchford, who has returned to Afghanistan for a fourth-time since she wrote the book, says she feels obligated to go back and tell the soldiers stories, as Canadians need to get to know the men and women who serve their country. She is planning a fifth trip back in the spring of 2008. She mentions she believes journalists need to be fair witnesses to the Afghanistan conflict, which she covers in her own frank style.

RMC Fall Convocation
Nov, 16 2007 –
A PROUD DAY FOR DOZENS OF GRADUATING STUDENTS AND THEIR FAMILIES AT ROYAL MILITARY COLLEGE. ONLY THIS CLASS IS ALREADY WELL ESTABLISHED IN THE CANADIAN MILITARY.THEY WENT BACK TO SCHOOL TO FURTHER THEIR EDUCATION.
AS NEWSWATCH'S STU HAY REPORTS, THE CEREMONY BROUGHT THE NATIONAL DEFENCE MINISTER TO KINGSTON. IT HAS EVERYTHING YOU EXPECT FROM A MILITARY GRADUATION. POMP, CEREMONY AND A LONG LIST OF DIGNITARIES THAT INCLUDED NATIONAL DEFENCE MINISTER PETER MACKAY. More…
http://www.ckwstv.com/news/news_xml.cfm?cat=1&rss=1&rem=79581&red=80110923aPBIny&gi=1&gm=news_local.cfm