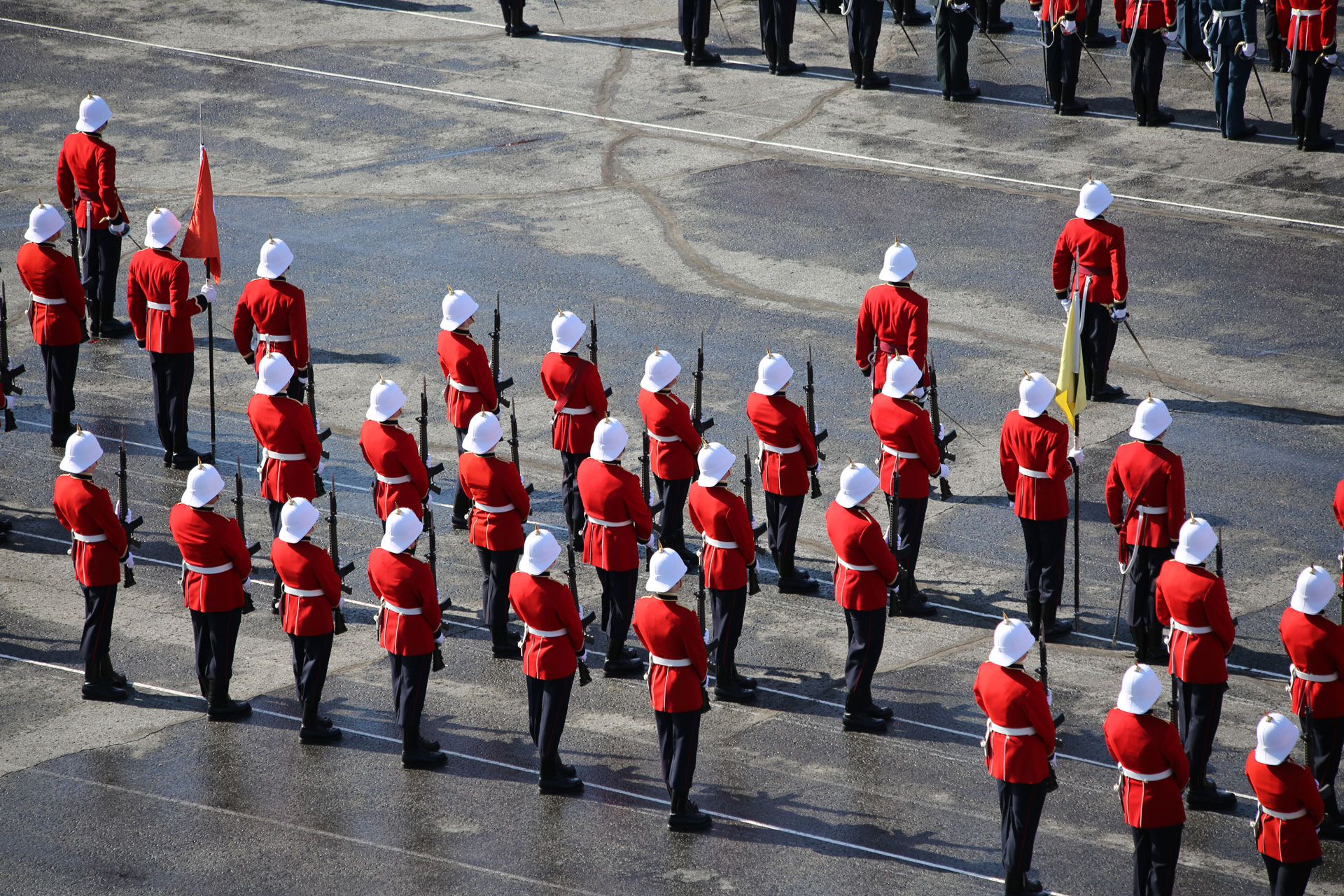 Research universities of the year
Royal Military College of Canada gains RE$EARCH Infosource's designation of Research University of the Year in their category for their performance on a balanced set of input, output and impact measures for FY 2007. RMC demonstrated superior achievement both in earning research income and in publishing research in leading scientific journals. Each year Research Infosource designates research universities of the year in three categories. In the undergraduate category, Royal Military College of Canada is first, University of Northern British Columbia is second, and Brock University came in third. The data was obtained from Statistics Canada and the Research Infosource Canadian University R&D database.  Full data is available here – Tier Rank Undergraduate Score.
1. Royal Military College of Canada    79.9
2. University of Northern British Columbia 73.3
3. Brock University 71.8
*The Score in each category is out of a possible 100 points based on the following indicators and weighting: 2 input measures: total sponsored research income (20%) and faculty research intensity (20%); 2 output measures: total number of publications (20%) and publication intensity in leading journals (20%); and 1 impact measure: publication impact (20%). For each measure, the top ranking institution is assigned a score of 100 and the other institutions' scores are calculated as a percentage of the first ranking institution.
_________________________________________________________________
Grand-Slam for Fencing Paladins
The 39th annual RMC Invitational team fencing competition took place this weekend at the KMCSC. Teams from various universities & clubs from across Ontario, Quebec & NY state came to Kingston to compete in the largest team tournament in Canada.Besides team medals in each of the six events, the coveted RMC Cup, which is awarded to the university or club with the best results across all events, was also up for grabs. This year the Paladins proved once again that the RMC fencing program is one of the best in the province, by claiming the RMC Cup for a record fourth consecutive year.
A key component in RMC's victory was the strong results of the men's & women's foil teams as well as that of men's sabre. The RMC men's foil A team of Eric Castellani, Tio Raharjo & Eric Henderson claimed the bronze after a hard fought battle with their B team of Michael Dubois-Boudazza, Bryan McCulloch & Matt McInnes. In women's foil it was also a battle of RMC teams in the bronze medal match. This time the B team of Natalie Mailhot-Montgrain & Alex Balint, who were joined by a fencer from the Mississauga Fencing Club, won the bronze by defeating the A team of Michele Guertin, Nicky Sapera, Sharon Ong & Becca Walker. The Paladins sabre team of Nic Goulet, Olivier Belanger-Nzakimuena & Philippe Tremblay also earned bronze after defeating Western.
Not to be outdone, a trio of young fencers from RMC's Cutting Edge Fencing community program were the surprise of the competition, as they won the silver on Saturday in women's sabre. 16 year olds Becca Howes (daughter of coaches Patricia & David) & Katie Porter, along with 14 year old Natasha Grodzinski (daughter of RMC's Major John Grodzinski & ex-cadet Major Helga Grodzinski), earned a well deserved medal after first defeating the varsity team from Queen's in the quarter-finals & then upsetting the defending OUA champions from Carleton by a score of 45-44 in one of the most exciting matches of the weekend.
A number of teams also earned top 8 results this weekend including RMC's women's epee A team & the Cutting Edge men's sabre team, who both placed 5th, and the Paladins women's sabre A team, who finished in 6th place. All of the other RMC & Cutting Edge teams placed in the top 16.
Fencing photos by: 25490 (I Year) Andrew Sheahan – 6 Squadron
_________________________________________________________________
(W) Basketball Hang Tough in OUA Opener
The RMC ladies put up a good solid effort in a 68 – 53 loss last friday in their first league game of the season.  Anna Dupuis (13) and Kim Egert (10) led the RMC offense; Sharlene Harding controlled the "boards" with a total of eight rebounds and chipped in with 9 points. Abby Admison starred on "D" pulling in six rebounds.
Most longtime followers of the team were impressed with their gutsy and entertaining performance. Sustained efforts of this type of team effort will undoubtedly will pay dividends down the road.
Photos courtesy of Michael Parkinson
_________________________________________________________________
No "treats" for Paladins in Hog Town
3 RMC teams come home empty handed
There were no treats for any RMC teams Halloween night or in fact over the past weekend in Toronto.
The hockey team lost 6-3 and 8-5 to U of T and Ryerson.
(W) volleyball fell three straight at U of T: 13; 15; & 9. They managed to win the second game against Ryerson – 22. They lost by scores of 20, 13 & 15 in the other three games
(M) volleyball were no match against U of T losing three straight 12, 22, & 12. On Sunday they were more competitive against Ryerson losing 21; 16 & 20.
Full  OUA results here.
_________________________________________________________________
I Remember When…
By: OCdt Stephen Paish
Last Wednesday I experienced a very significant college tradition for the last time as a cadet: 200 Days to graduation. While I am unsure of the exact history of the tradition and how far back it goes in the collective college memory, I would like to share with you what it meant to me as a member of the class of 2009.
Flashback: October 2005. I am a first year living in Fort Sauve. It has been a month since I have passed the grueling obstacle and now I have started to enjoy a little bit of freedom. I am informed by my 4th years that a very special day is coming; one where I can have the chance to have the power of a 4th year. I am told that on the day that is the 4th years 200 days to graduation if I answer a set of questions correctly, I can switch places with the 4th year for the day, and that the 4th year must act like a 1st year. All of this is very exciting to me and I race my friends around the college to gather the required information needed. Success comes, and I am able to spend an enjoyable day making sure the 4th year acted like a first year. All in good fun of course.
Current Day: As I type my questions out to post in the hall where eager first years will soon descend upon them I am struck by a thought. It has been quite the journey from that eager first year to now. It is only then, reflecting upon my time spent at the college, that I obtain a better understanding of the significance of 200 days to graduation. It is not only a day of partying and having fun with friends, but of reflection on far you have come as a cadet and what has gotten you to that present moment in time. Sure there are more important events that a cadet will remember during their time at the college such as Arch Parade and Graduation Parade, however I would put forth to you that 200 days is a special event in its own right, for its own reasons. It is one that I hope is sustained for years to come