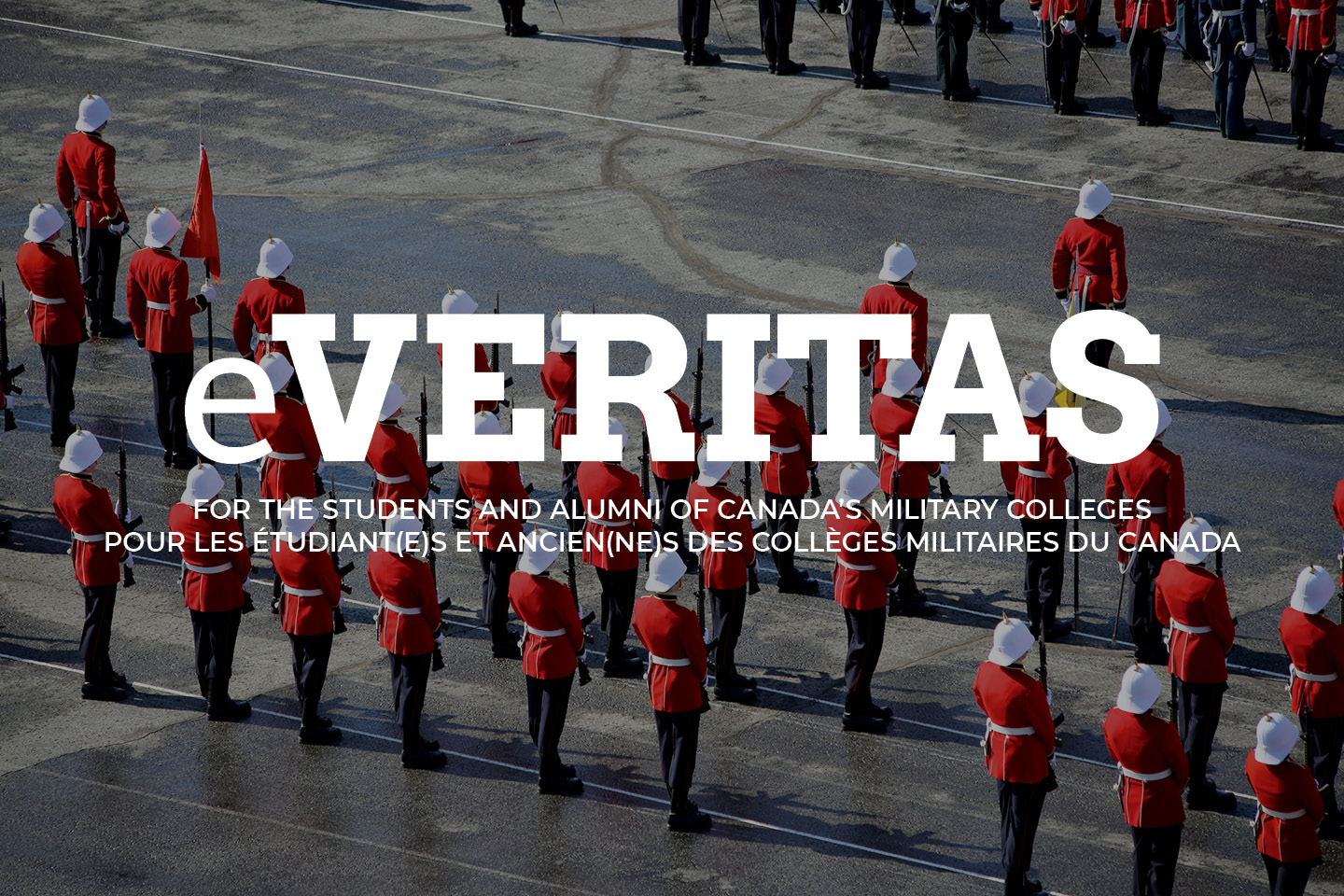 Interview with Adam Shell, head coach of the RMC Paladins
By: E3161 Victoria Edwards (RMC '03)
Adam Shell is entering his second season as the head coach of the Paladins. He was an assistant coach at McGill University from 2005 to 2007. He is from the Toronto area. He is a former CIS hockey player for McGill from 1999 to 2003. The 5`10, 213 pound defenseman studied management at McGill had played previously with the Thornhill Rattlers of the Ontario Junior Hockey League.
E-Veritas: How do you feel about returning to McGill when the RMC Paladins play the McGill Redmen during McGill`s Homecoming in November 2008.
Coach Shell: I am excited to be returning to McGill during homecoming weekend. It isn't just a normal game in the McGill rink. I have only been back once since I left McGill. It will be weird to visit the dressing room and sitting on the bench. I have a ton of memories as a player and assistant coach of the Redmen. My time at McGill was some of the best 4/6 years from a hockey point of view. We will play on Friday night during the alumni weekend. It is important to me that the players want to be there, want to win, and want to compete. I expect the Paladins to eat well, be fit and ready to play up to their capability. We are coming to win since it is a league game, which happens to be on homecoming weekend. Hockey players make sacrifices to play. Since it is a contact sport, the players sometimes get bruised and battered and it takes a toll on the body. On the Saturday after the game, I expect the Paladins to blow off some steam and enjoy themselves.
E-Veritas: Please outline the history of the McGill and RMC hockey series.
Sourced from Earl Zukerman: Edward Thornton Taylor graduated from McGill in 1878 and went on to RMC, where he introduced hockey to Kingston. In 1886 Queen's and Royal Military College (RMC) met in the first organized intercollegiate hockey game. On Feb. 2, 1895, McGill defeated RMC 5-1 in Montreal, beginning what is the second-longest active on-going rivalry in hockey (Queen's-RMC began in 1886, followed by McGill-RMC in 1892 and Toronto-Queen's in 1894, Queen's-McGill, 1895). Source: Earl Zukerman
http://athletics.mcgill.ca/varsity_sports_article.ch2?article_id=81
E-veritas: During homecoming, do you plan to reconnect with your family members? How did your family influence your leadership at RMC?

Coach Shell: My uncle and nieces came down to Montreal and attended every home game at McGill. The only way we won't get together at homecoming would be if my nieces, who both play hockey, have a game at the same time. I was fortunate to watch my nieces grow up in the sport and to have very supportive dad, mom and extended family at every game. I talk to my dad on daily basis. I am a very family oriented coach to the Paladins. I see myself as an older brother to the players. I recognize the investment in time and money parents and players make to get to this point. During the recruitment phase, I meet the parents of my players. Unrealistic directions quickly destroy the credibility of the coaching staff. I am honest with them about what to expect out of their experience as a varsity athlete e.g. equipment, stipend for skates, travel (hotel). I highlight the positives of RMC and Kingston. The parents entrust their kids to me. I expect the parent to come to games and/or call once in a while because we care about how the kids are doing as people. I want to encourage fans to bring the whole family and be treated to exciting Paladins hockey as a bonus!
E-veritas: The Royal Military College of Canada is proud of its heritage in producing leaders for the Canadian Forces and our nation. Describe what you look for in the leaders on the Paladins hockey team. Which leaders stand out?
Coach Shell: For all players, I look for size/strength, skating, shot/scoring, puck handling, hockey sense, competitiveness, leadership, poise/composure and defence/physical play. For goaltenders, I look for limb reflexes, agility/flexibility and rebound control. The Paladins' captain, an outstanding all star in the league, displays cerebral leadership; he is not an emotional guy. He is good offensive player who reads and anticipates developing plays, and selects the correct play in all three zones. He wins one-on-one battles for loose pucks, drives to the net, moves players out of the crease, and gets involved in the traffic. I appreciate how he can be relied upon to make key plays at key moments in the game, on-ice in key situations and takes charge of situations. OCtd Richard Lim, the assistant captain is a leader with high level of emotional intelligence. He has the ability, to identify, assess, and manage his own emotions and those of the team. He is the heartbeat of the team who is a crucial component for effective group performance. He is a good role model for work ethic, integrity and grit. He displays resilience when hit or frustrated, self-control of frustration or mistreatment by opposing players or referee.
OCtd Richard Lim's has a pleasant disposition that makes him welcome to the other members of the team and to arena staffs. Good manners and a helpful attitude in leaders will earn respect and cooperation. Matt Hartney, a graduate student who played for the Paladins last season, showed his inspirational leadership by encouraging the team to work with the Boys & Girls Club in Kingston to develop character, leadership and health and hockey skills. The Paladins work with the kids on drills to improve their power of stride, first-step quickness, acceleration, balance, lateral mobility, turning ability, precision, and hardness of-shot. The Paladins help the kids with their maneuverability in traffic, movement at top speed, and achieve their goals to improve skating speed, passing accuracy, and lateral movement. It was easy for the Paladins, who also run summer hockey camps at Fort Henry to see how the area's youth and players would benefit from the weekly practice and game. The coaches have to train the players to execute advanced skills and tactics, evaluate their technique and give them exercises and drills to hone their skills. Each proposal or solution must be questioned, is that sensible? Will it work? I love hockey and encourage players to stay involved in the sport by helping minor hockey. After four years at the CIS level, players are awarded intermediate 2 coaching status. Hockey can remain part of your life even when you may not play as much anymore.
E-veritas: How are the Paladins different from the McGill Redmen (and other university teams)?
Coach Shell: I built the RMC Paladins program, which draws on 1000 cadets in the same mold as the McGill Redmen's program, which draws on 22,000 undergraduate students. I may have a different appreciation of diversity than other coaches in the league. I am one of a few Jewish coaches at the University level. Although I have not faced anti-semitism, I attended Hebrew day school and appreciate the pride, passion and connection to my community. I don't care if a potential student-athlete is green with purple polka dots as long as they play hockey well. The Paladins' span the country with two from British Columbia; 3 from Alberta, 1 from Saskatchewan, 1 from Manitoba, a handful from Ontario 3-4 from out east and at the moment. I aspire to increase the diversity of the Paladins in future. Although Quebec communities are fruitful markets for players, RMC doesn't have any players from Quebec and we don't have any players who are members of the Aboriginal Leadership Opportunity Year program. Since RMC is a bilingual university, the coaching staff is prepared to coach in English or French. It is more difficult for RMC to recruit players from Quebec for academic reasons, in part because RMC St-Jean doesn't have a varsity hockey team. Although Aboriginal communities are fruitful markets for players, and I talked to a couple members of ALOY, the Paladins don't have Aboriginal members. My team understand that my approach to leadership is unconventional since I don't have a conventional background as a university hockey coach. Unlike many coaches at McGill, who study kinaesthetic, Sport Psychology or education, I studied business, became a chartered accountant, and worked for Price Waterhouse Cooper. I can better relate to RMC's student-athletes who balance hockey with academically rigorous studies in engineering, military science, and business. The other day, some team members were discussing the stock market, in particular how foreign investment affects the Canadian economy. Officer Cadets watch and emulate the RMC staff, in my case the coaching staff as a means of developing their own approach to leadership as officers in the Canadian Forces. A coach must be able to organize and present information and ideas clearly and briefly. He or she must develop and practice effective communication skills, orally and in writing. I consider myself to be a positive yeller. Although I am loud and talkative, I prefer a positive common sense approach. Team rules and procedures are designed to save time and avoid things being forgotten; they are not a substitute for common sense. Rather than yelling, or imposing fines, I enforce discipline by playing time. The Paladins don't want to be on the bench; they want a regular shift, and a lot of ice time. They want to be in on the special teams. In the power play, the plays and systems are established to expose and exploit weaknesses in the penalty kill to score goals e.g. line rushes for decisions, in zone offense concepts, plays from behind the net. In the penalty kill, individual players work together as a unit and rely on each other to neutralize oppositional power plays e.g. face offs, breakouts, forechecks, defensive zone coverage, and pressure box by position.