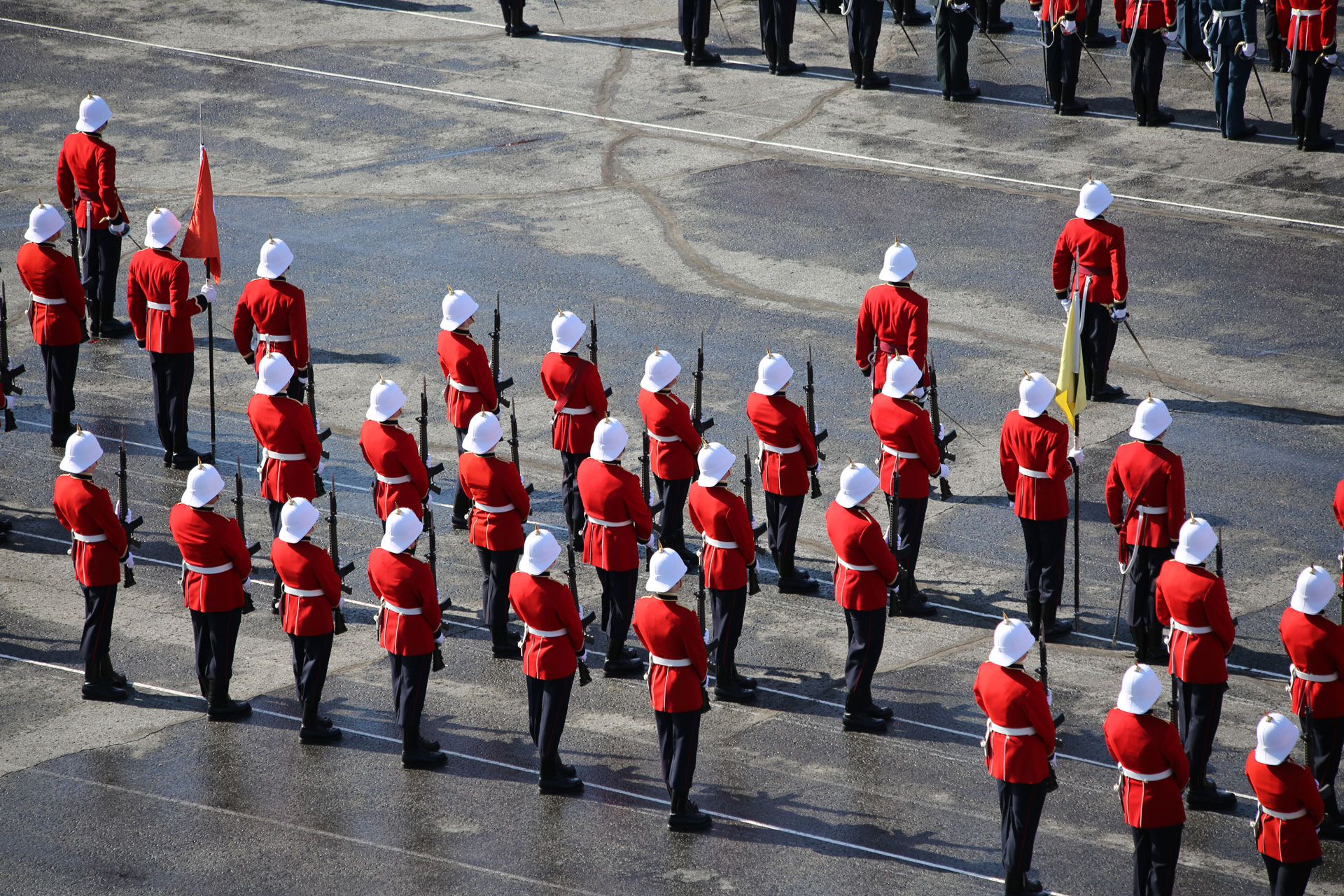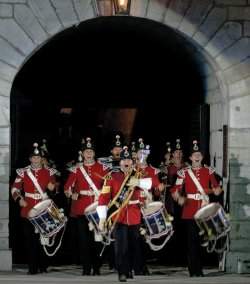 The Fort Henry Tattoo 2010 was held on Saturday July 24, 2010 at 7:30 p.m at the Fort Henry National Historic Site of Canada in Kingston, Ontario. The Tattoo is one of Fort Henry's premier events and showcases the drill and musical skills of the Fort Henry Guard combined with drill and musical skills from international acts. The special celebratory evening highlighted the 100th Anniversary of the Canadian Navy. Military Colleges alumni performing at the tattoo with the RCMP pipes and drums include Pipe Major 11396 Major (ret`d) Graeme Ogilvie (RMC 1977) and Pipe Sergeant 10985 LCol (ret`d)Donald Corbett (RMC 1976). http://www.forthenry.com/10070902.htm
__________________________________________________________
6395 Dr. Bowie Keefer (CMR RMC 1965) is Principal Scientist. QuestAir Technologies Inc., which develops, designs, manufactures and sells complete gas separation systems. He is one of the founders of QuestAir and inventor of the Company's technology. Proprietary technologies, modular manufacturing methods and proven expertise enable the company to produce compact, high efficiency hydrogen purifying units for the fuel cell industry.He graduated in Engineering Physics from Royal Military College in 1965, and completed a Ph.D. in Theoretical Physics from the University of British Columbia in 1972. Dr. Keefer served in the Canadian Army from 1965 to 1968. Dr. Keefer's research experience includes work at Lockheed Petroleum Services, Ltd. designing submersible vehicles and fluid machinery. He was Ocean Engineering Group Leader at BC Research Inc. from 1972 to 1976 until he founded Highquest Engineering Inc., a predecessor of the Company, in 1976. While at Highquest Engineering Inc., he dedicated his efforts to the development of advanced pressure swing adsorption technologies, and built up the inventions and intellectual property asset base for launching the Company. Dr. Keefer has published an extensive list of patents and papers on gas separation, fuel cell development, ammonia synthesis and reverse osmosis.
Keefer@questairinc.com         Phone: (604) 454-1134 Fax: (604) 454-1137
http://www.mitacs.ca/index.php?option=com_content&view=article&id=200%3Abowie-keefer–principal-scientist-questair&catid=13%3Aindustrial-advisory-board&Itemid=1&lang=en
__________________________________________________________
12016 Captain (N) Richard Bergeron, OMM, CD (CMR 1979) is the Naval Attaché on the Canadian Defence Liaison Staff in Washington, DC. He assumed these functions in July 2009 after serving as the Deputy Director, Joint Training & exercises and Lessons Learned at NORAD-US NORTHCOM and as Canadian Co-Director of the Bi-National Planning Group (BPG) at Peterson Air Force Base, Colorado from July 2005 to June 2009.
He joined the Canadian Forces through the Regular Officer Training Plan in 1974 and graduated from le Collège Militaire Royal de St-Jean in 1979 with a Bachelor in Business Administration. He graduated from the U.S. Naval Command College in Newport, RI in June 2000 and subsequently completed a Graduate Degree in Arts in the International Relations program at Salve Regina University.
Source –
http://www.canadianally.com/ca/bio_bergeron-eng.asp
__________________________________________________________
15172 Maj Michael A. Ross, CD (RRMC RMC 1985) was posted to his present position as the Assistant Defence Cooperation Attaché (A/DCA) in Washington in August 2008. In 1981, he enrolled in the Canadian Forces and spent four years in the Military College system attending Royal Roads Military College in Victoria and the Royal Military College in Kingston, graduating with a Bachelors degree in Mechanical Engineering, in May 1985. Maj Ross is married to Lori Tremblay, from Porquis Falls, Ontario and they have three daughters; Amanda, Kayla and Emerald. http://www.canadianally.com/ca/bio_ross-eng.asp
__________________________________________________________
6343 Mr. Ian Wilson (CMR 1960) is the Executive Director for University of Waterloo's Stratford campus. He came to Waterloo-Stratford in 2009, to help establish a campus in Stratford, the Stratford Institute, a national think tank dealing with the impact of digital media. He was the Librarian and Archivist of Canada from 2004 to 2009.
Ian holds honorary degrees from University of Saskatchewan, Queen's University and York University, is a Member of the Order of Canada, holds an appointment of Commandeur de l'Ordre des Arts et des Lettres by the Government of France, is a recipient of the 2005 Award of Merit from the Association for Canadian Studies. "Over a 40-year career," says a citation, "Wilson has worked tirelessly to make archives accessible and interesting to a variety of audiences.
Before becoming the first librarian and archivist of Canada, Wilson held the position of Saskatchewan's provincial archivist and chairman of the Saskatchewan Heritage Advisory Board." He continues to hold the title of Librarian and Archivist of Canada Emeritus and remains president of the International Council on Archives.
http://www.bulletin.uwaterloo.ca/2010/may/31mo.html
__________________________________________________________
xxxxxx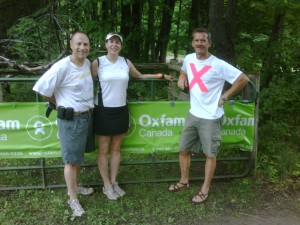 Three Ex cadets Raising $$$$$$$ for Oxfam
This past weekend, 11306 Pierre Rivard (CMR RMC 1977) and 15414 Catherine Paquet (CMR 1985) met 13738 Chris Hadfield (RRMC RMC 1982) as they supported their teams who were hiking 100 kms for Oxfam Trailwalker Canada. The winding path led from the foot of Snow Valley to the Orillia peninsula, and the funds raised will go to help eradicate the root causes of poverty and injustice around the world.  Source