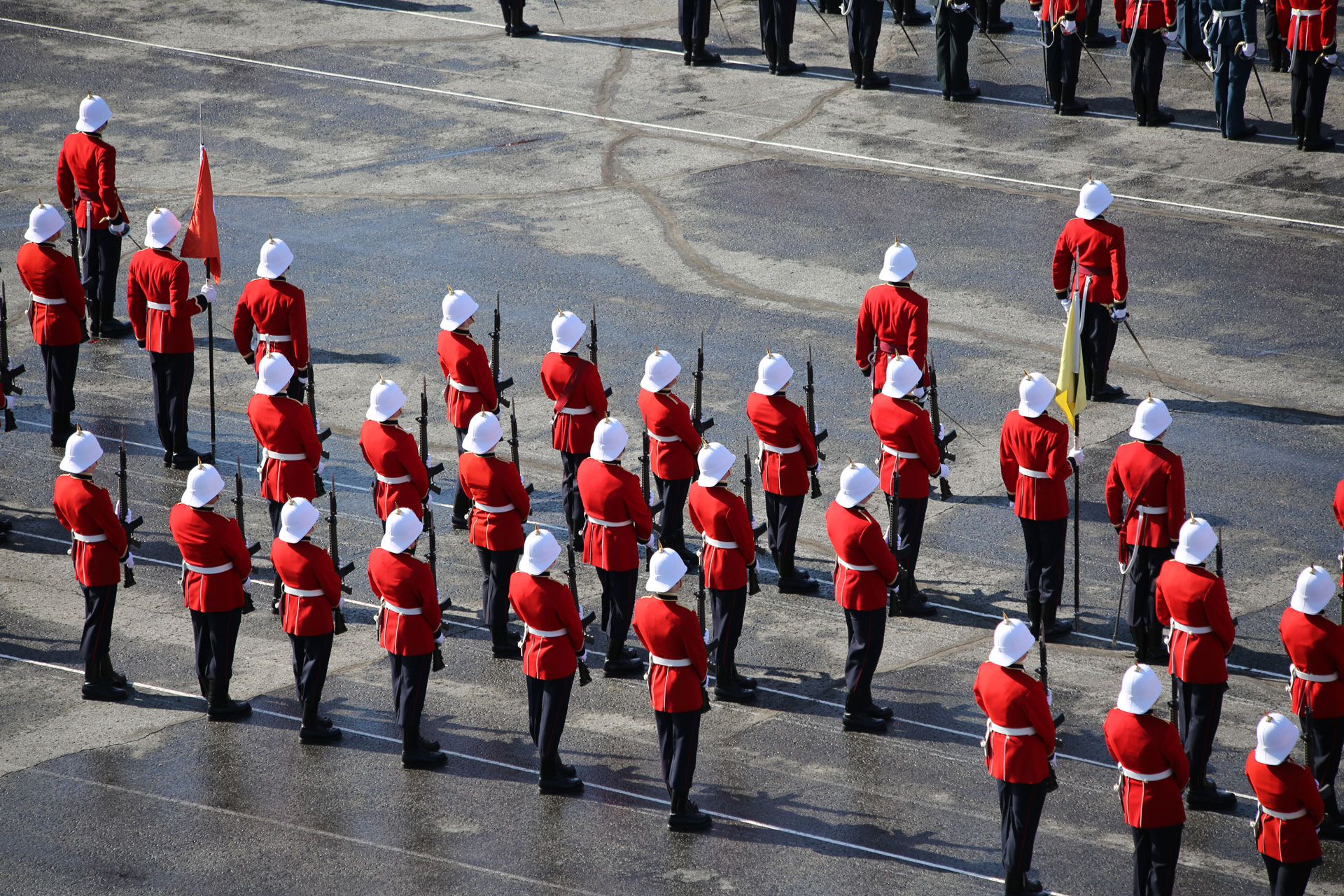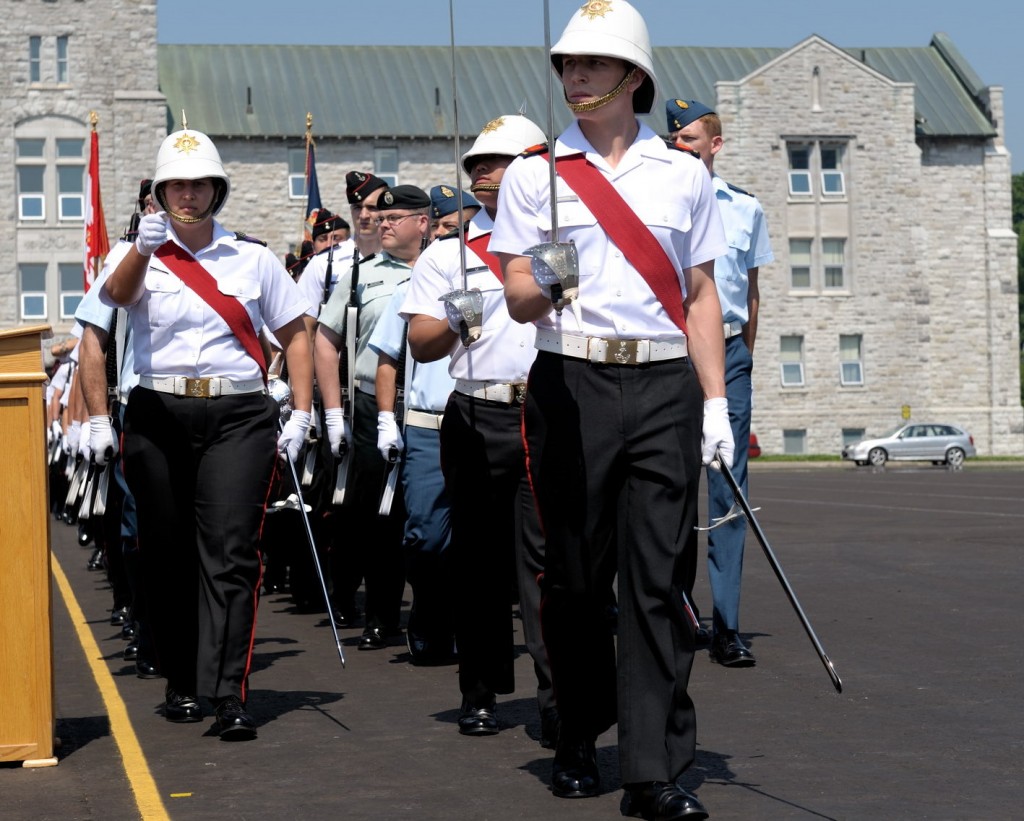 Photo: Brad Lowe – Caption: 25453 OCdt (III) Joel Morris – Deputy Cadet Squadron Leader (DCSL) SLT Squadron leading the cadets during the march past at the recent Change of Command parade for Director of Cadets.
Summer on the Peninsula for RMC Cadets
By: 25453  OCdt (III) Joel Morris – Deputy Cadet Squadron Leader (DCSL) SLT Squadron
If you come to the Royal Military College during the summer term, it looks nothing like the RMC you remember. During the summer, RMC becomes host to over 800 Royal Canadian Sea Cadets from around the region, forming HMCS Ontario. Amidst the wave of sea cadets marching around the grounds of the college are only about a hundred RMC cadets undergoing various summer training here at RMC.
While the majority of the college is occupied with summer training away from RMC, those selected for the Nijmegan Team, Engineering Decompression, OJT Kingston, and Second Language Training (Kingston) are enjoying their training right here at RMC. During the summer, I had the privilege of being the DCSL for the SLT squadron. I quickly learned that there is a lot more to SLT than just going to French class. A typical day during SLT would consist of morning PT at 0700h, classes from 0830h to 1430h, and PSP-directed PT at 1500h one day a week. Mid-way through SLT, we were informed that there would be a change of command parade for the DCdts. The cadets undergoing training at RMC, accompanied by the HMCS Ontario Senior Band, were required to conduct and participate in the parade. Most of the cadets in SLT had just completed their second year here at the College. The thought of holding parade positions on a high profile parade was something that none of us had ever imagined ourselves doing until at least a year from now, but I suddenly found myself front and centre as the Parade Commander. With guidance from the Military Wing Sergeant Major, MWO Skinner, we were able to compensate for our lack of experience and pull off a great parade.
During the summer, RMC didn't really change much, it just got smaller. The Commandant still hosted cadets at his house for brunch, cadets were still seen walking around in the college uniform, barmen were still cramming to finish their CERs before the end of the course, and early mornings for some cadets were spent on the parade square doing remedial drill.
The excellent instruction from the amazing professors in the French department, the beneficial leadership experience, and the enjoyment of the many summer activities to do in our free time made this summer a great experience and one we won't soon forget.