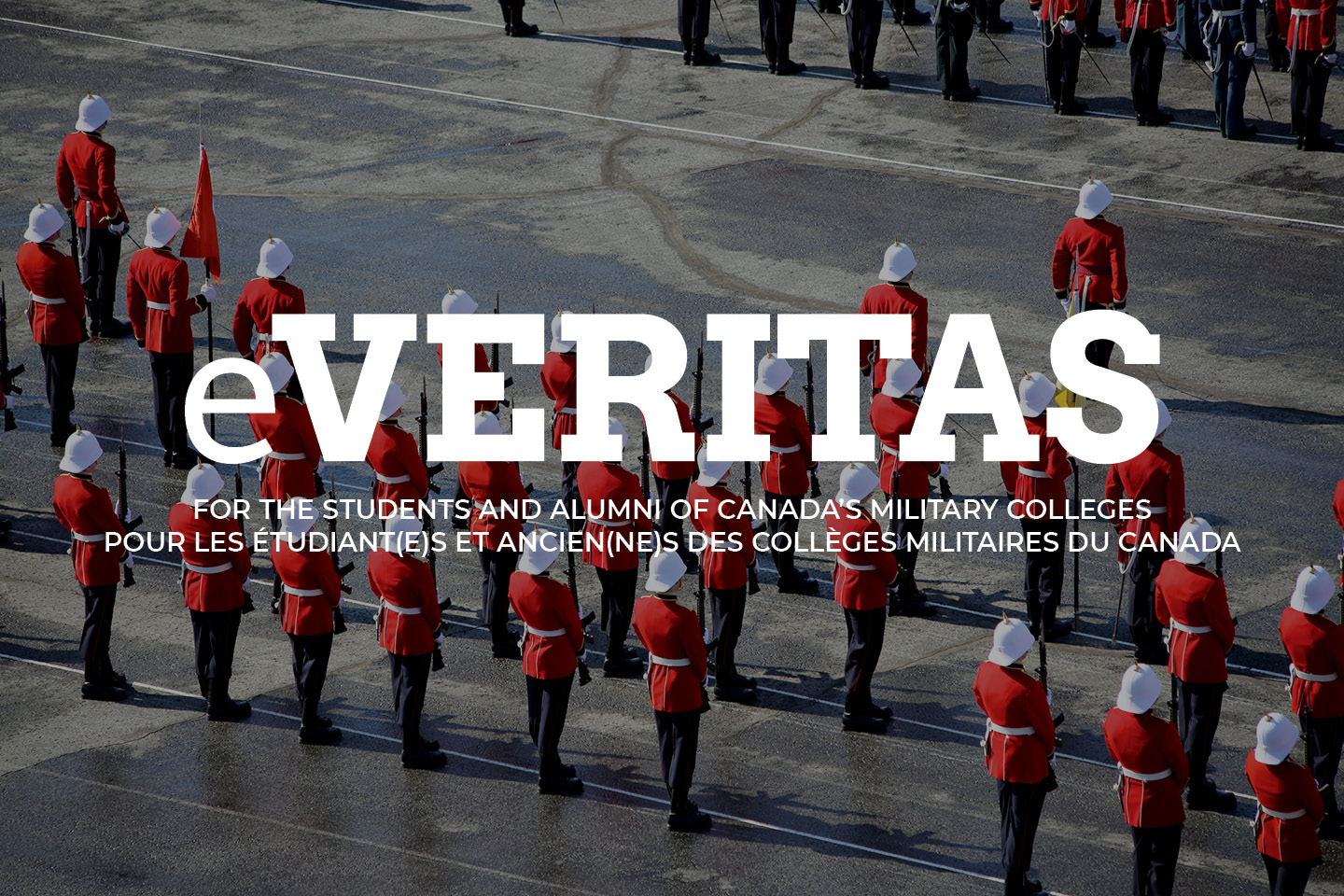 Former commandant & former CCWO meet again in the mountain ranges of Kabul
On 30 November, 2011, former Commandant and RSM of RMCC, Commodore Bill Truelove, 15185, and CWO Tony Slack crossed paths in the mountain ranges of Kabul in a twenty-three acre Afghan National Army training area. As Deputy DCOS Communications to ISAF HQ, one of Commodore Truelove's goals is getting out to actually see some of what the ISAF Strategic Communications Directorate is responsible for messaging about. In this light, a short visit out to the ANA training ranges was an extremely informative and beneficial experience. When paired up with his former RSM, here is what he discovered:
CWO Tony Slack is serving on deployment to Op Attention, ROTO 0 from July 3rd, 2011 to July 15, 2012. In that year his team of Canadians and other Coalition partners at the Consolidated Fielding Centre (CFC) will field approx 50 brand new units, increasing the Afghan National Army by approx 15,000+ troops and equipping them with more than $600 million USD of vehicles, weapons, communication gear and other specialty gear.
When asked to comment on his time in Kabul province, CWO Slack described it as follows: "This is an amazing experience, as the RSM of the CFC; a truly coalition unit comprised of soldiers from 7 different nations, it is both challenging and rewarding. Each national contingent has different cultures and strengths, but all of us are united in the task of raising a professional army. As NATOs role is to turn over security of the country to the Afghans; ours is to do the same for the CFC. To that end, we are mirrored by the ANA CFC and each one of the Canadians has an Afghan counterpart to mentor and advise. My primary duty is to mentor the Brigade Sergeant- Major. It's very rewarding to have a positive, tangible effect on someone and the unit in which they work. Overall, the ANA soldiers are keen to learn and respect the advice that we give. The half way point is just now on the horizon and I certainly miss Canada, my family and the College. However, the support from home has been great and we all rely on your strength to see us through."
Both gentlemen closed with, "Best wishes to all, enjoy the holiday season."
_______________________________________
Well known basketball & rugby star moving to Bay Street
By: WJO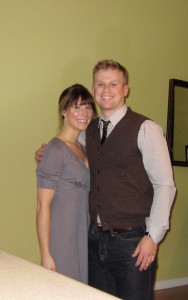 23785 Matty McLeod is in the home stretch of finishing his final year of Law school at the University of Western Ontario.
At RMC, his undergraduate degree was a BEng in Chemical Engineering in 2007; he earned a MBA in 2009.
The former double varsity (basketball & rugby) star athlete is currently doing a semester exchange at the University of Nottingham, focusing on International Law and traveling as much as possible.
"Europe has been pretty amazing, we've been really fortunate to get a lot of traveling in, and just spent the past weekend in Stockholm with a friend from Queens. This weekend we are headed to Dublin to sample some dark beer and watch a rugby game, so that should be amazing."
The always physically fit McLeod played varsity basketball for 3 years 2003-2007 (didn't play his third year, but played his fourth). He starred on the RMC rugby squad for 4 years – 2005-2009; also he played varsity rugby for UWO for 2 years 2010-2011.
For sports with a Canadian Interuniversity Sports (CIS) national title, student athletes, only have five years of eligibility. CIS basketball does play for a national championship; ruby does not. Hence the six years of playing at the varsity level in rugby.
In addition to his regular participation with the UWO varsity rugby team he captained the Canadian University 7's team in Porto, Portugal in the summer of 2010. This past year he was the head coach of UWO's Men's Varsity 7's rugby team that won a silver medal at the University National 7's Championship in Vancouver, BC. He will be coaching that team again this year in the tournament in Langley, BC.
The Lindsay, ON native got engaged a year and a half ago to Tracy Sarmiento, a Queen's grad who's a physiotherapist and the wedding is planned for Kingston at the end of June.
The summer of 2012 will be a busy one indeed. In July, he and Tracy will be moving moving to Toronto to work for a law firm on Bay St. in Toronto called Osler, Hoskin and Harcourt LLP, where he will be completing his articles and training to be a corporate lawyer.
_______________________________________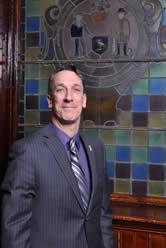 14461 Mike Labrecque has been the Halifax Regional Municipality Deputy Chief Administrative Officer since April 2011.
Since joining HRM in May of 2000 Mike has held positions as the General Manager Building Management Services, Director of Real Property and Asset Management, interim Project Director for the Harbour Solutions Project, Director of Transportation and Public Works, and Deputy Chief Administrative Officer – Corporate Services and Strategy.
Prior to joining HRM, Mike served as an army officer with the Canadian Military Engineers from 1984 until 1999. During this period he held various staff and command positions in Canada and the United States.
In the final years of his military career, Mike was the Base Construction Engineering Officer at Canadian Forces Base Gagetown in Oromocto, New Brunswick. Mike retired from the military in May 2000 after 20 years of service.
Mike is a graduate of the Royal Military College of Canada and has been a Registered Professional Engineer since 1993. Source
_______________________________________
 19659 LCol Kevin Fitzpatrick  will be retiring from the Canadian Forces after 21 years of dedicated service. LCol Fitzpatrick accepted an offer to join the public service shortly after beginning his tenure as G4 Plans with Chief of Land Staff. He will continue serving the Defence Team with the TAPV project and intends to remain at his current home in Stittsville along with his wife Kim and daughters Emma (10), Charlotte (8) and Lily (3). To celebrate his CF career, a retirement luncheon was held on 25 November 201. LCol Fitzpatrick was raised in Aylmer, Quebec and joined the CF in 1990 at the age of 17. He attended both CMR and RMC, graduating with a Bachelors of Mechanical Engineering in 1995. Following EME Phase Trg, 2Lt Fitzpatrick began at 5ième Bn S du C Valcartier where he occupied a number of roles within Adm and Maint Coy. In 1997, Lt Fitzpatrick moved to Borden, serving as Pl Commander with Base Maint, a brief stint as the Base General Safety Officer and followed by a year as OIC of Craftsmen Pl within Regt Coy at CFSEME. Capt Fitzpatrick celebrated the millennium year while undertaking a MSc in Systems Engineering for Defence at RMCS Shrivenham in the UK. His year of post graduate studies led to his posting to Ottawa in 2001, where he applied his newfound knowledge within the ILS staff for the LAV III acquisition project. In 2004 Capt Fitzpatrick returned to the Army as the Maint O in Wainwright in preparation for his greatest challenge, supporting the establishment of the Canadian Manoeuvre Training Centre and Task Force Road To High Readiness. Upon the creation of CFB/ASU Wainwright in April 2005, he was promoted to Maj and appointed as OC of Base Maint. Maj Fitzpatrick was posted back to Ottawa in 2007 to be the Equipment Manager for PMO CANSOFCOM. In 2008, he was privileged with the opportunity to serve as EA to DGLEPM. His time in Ottawa culminated in an overseas tour as a Technical Liaison Officer on OP ATHENA. He was promoted to LCol in December 2010 while pursuing the Joint Command and Staff Programme at the Canadian Forces College in Toronto.