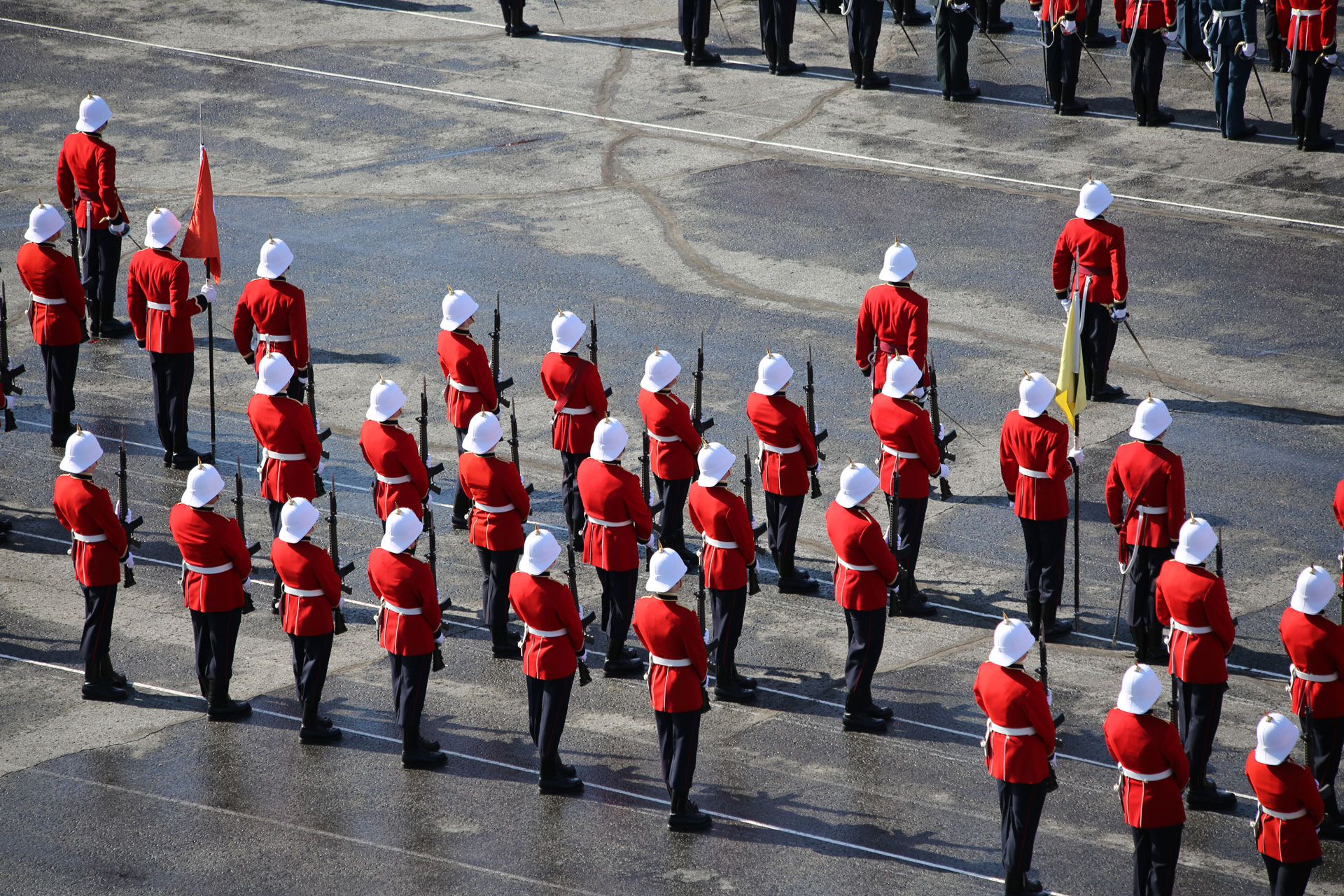 Outspoken retired general Rick Hillier tackling memoirs in two books
S148 Richard Hillier
___________________________________________________________
13700 John Turner (RMC '82) has recently assumed responsibility for the position of Assistant Deputy Minister (Information Management) at the Department of National Defence on an acting basis. He was appointed Regional Deputy Commissioner, Atlantic Region, Correctional Service of Canada on November 5, 2007. He came to CSC from Treasury Board Secretariat, where he was Executive Director, Security and Justice Division. He also served as Director General Strategic Planning, Business Integration, and Shared Services, at Public Works and Government Services Canada. Prior to that, he was a member of the Canadian Forces, serving in a number of capacities, including leadership roles in international assignments. He holds a Master in Strategic Studies, US Army War College, Carlisle, Pennsylvania; a Master in Business Administration, Queen's University; and a Bachelor of Engineering Management, Royal Military College.
___________________________________________________________
11510 Mr Barry GJ Kennedy (RRMC '77) will perform at Absolute Comedy, 2335 Yonge Street, Toronto, ON M4P 2C8 on September 24-27, 2008. Kennedy has acted in a number of television productions in Canada and the US. He has appeared as a headline act at all major Canadian Comedy Clubs, numerous shows in the United States, A & E's Comedy On The Road and as host and comic in the International United Nations Show Tour.
Performance is in Kennedy's blood — his father is actor Gordon Pinsent. Born in Winnipeg and raised in Vancouver, Kennedy studied physics and oceanography at Royal Roads Military College. His summers were spent in pilot training and on graduation be became "a young kid with a big toy" flying F101 fighter jets for the Canadian Armed Forces. And his talent just doesn't stop, he is author of two books "Through the Deadfall" and "The Hindmost" published by Doubleday. A never-ending delight to his listeners, Kennedy keeps his audiences in stitches as he plays with life's quaint ironies, from the quirks of relationships, to family matters, to all things Canadian.   Source
___________________________________________________________
12106 Captain (ret'd) Eric EG McKay (CMR RMC '80) (Updated)
A composer for several decades, Mr. McKay is a versatile performer who has performed his pieces accompanied by 40 piece orchestra at Place des Arts in Montreal. He has performed for several Prime Ministers and on television. Two of Eric's recordings have charted in the Canadian Top 30 Adult Contemporary, one of which was selected as the Apple Blossom Festival theme song in the Maritimes. He once had the top-rated song on former Ottawa station CFMO and more recently was selected as a featured artist by Ottawa's CHRI radio station which involved having a compilation of some of his more recent material mailed out across the country. His recordings have been played nationally by well over 150 stations.
Eric has arranged and produced music for local artists and seeks to expose emerging talent by organizing concerts during which he often also performs himself. He has used those events to raise awareness and funds for such organizations as Mothers Against Drunk Driving (MADD), the Miriam Centre, the Shepherds of Good Hope, the Union Mission, World Vision and Stephen Lewis Foundation.
His current musical projects, apart from continuing to compose new music for upcoming CDs, includes being one of roughly 10,000 applicants to Hockey Night in Canada's Anthem Challenge. In the coming years, he aims to devote more time to composing jingles and other thematic material, possibly for television and film.
Born in Montreal, Eric graduated from the Royal Military College and managed aircraft engineering and maintenance in Nova Scotia and in Ottawa as an Air Force officer in the 1980s. He later obtained an MBA from Concordia University during his better than two decades with the federal government. His marketing research about the music industry generated national media attention involving radio interviews, meetings with music executives and articles, for instance in The Montreal Gazette (front page), La Presse, The National Post and the Ottawa Citizen.
Eric is also a part time consultant, specializing in strategic planning, Human Resources Management, public-private partnerships and transportation. He has served as a Director of a local Chamber of Commerce chapter and other Boards of Directors, including over a decade with Arts Ottawa East and several years as its President.
___________________________________________________________
14164 LCol Mike Voith, 13846 LCol Kevin Bryski, 14090 LCol Kevin Tyler posing at the "Taliban Last Stand" or TLS. TLS is located in the Kandahar Airfield airport at Kilo Ramp. It is reportedly the last bastion of strength that the Taliban held prior to its routing by coalition forces in the fall of 2001. All three members are serving in Kandahar, LCol Voith is with Regional Command (South) under NATO chain of command. LCols Bryski and Tyler are both at Afghan Regional Security Integration Command – South, in the US Chain of Command. They will all three miss their class 25th anniversary reunion this year; but, all three are in good spirits and send well wishes to all reunion participants. Also included is a photo of the hole in the roof, where a JDAM munition struck and did not detonate…unfortunately!
1983 Ex-Cadets at "Taliban Last Stand"
___________________________________________________________
Can you help the Ontario Colleges Athletic Association identify these Durham College and Royal Military College Women's Soccer Players? Please send their names to bax@ocaa.com       http://www.ocaa.com/news/?id=6430