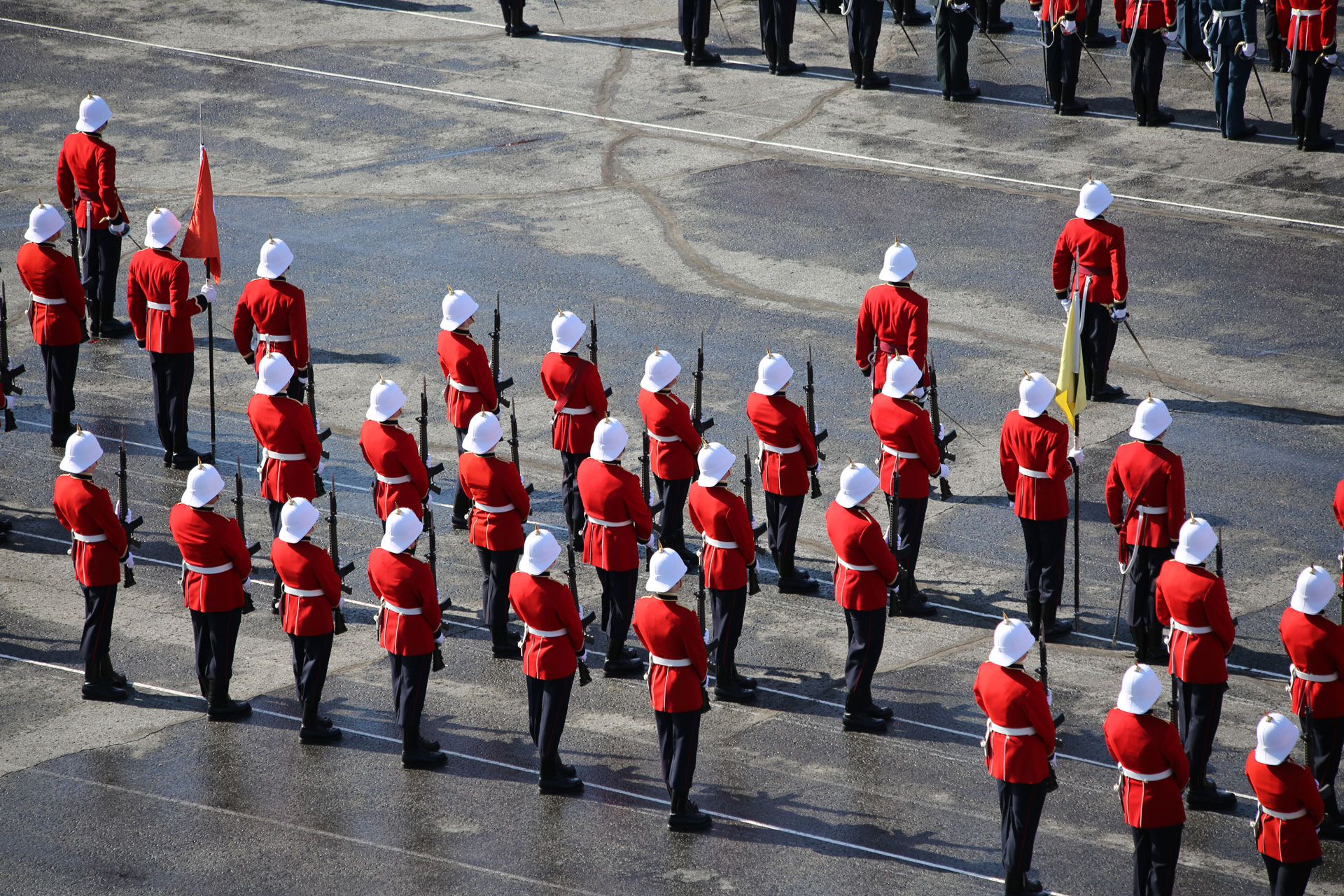 e-Veritas 02 '09 carried a portion of an interview with Col (ret'd) Bill Kelly and Materiel Matters . Following is the complete interview.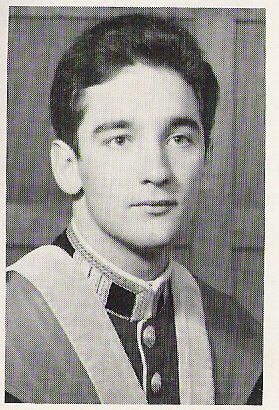 Materiel Matters recently interviewed 13122 Bill Kelly, the new Director General of Aerospace Equipment Program Management (DGAEPM), who has replaced the recently retired  10593 BGen Paul McCabe in this position. Mr. Kelly, formerly Col Kelly, Director of the Directorate for Aerospace Equipment Program Management (Fighters and Trainers) (DAEPM (FT)), talked to us about the future of his division and some of the challenges
he will be facing.
Materiel Matters: I understand you left the military on September 8 and began your new civilian career on the 9th. How are you finding the transition from a director within DGAEPM to director
general?
Mr. Kelly: I think it's a great way to transition to the public service. Being a director within DGAEPM gave me the opportunity to become familiar with the issues. As DG I'm working with the same great team, but I have to be much more focused because I'm now accountable for a broader scope of activity.
I committed the first three months to familiarizing myself with the issues both within the division and with our industry partners. I also wanted to get to know my colleagues – other DGs within the Mat Group, those within Public Works, Treasury Board, Industry Canada and some of the other agencies we work with.
Materiel Matters: What key challenges do you foresee in the near future?
Mr. Kelly: Job One remains support to operations both in terms of NORAD and the Air Force's domestic commitments and our deployed operations. We have Sea Kings on ships; we have C-17s flying in and out of Afghanistan, and Hercules transports based at Camp Mirage; and we're supporting the Sperwer capability in theatre. We're also working very hard to introduce new capabilities on the Griffon helicopter under the Interoperable Griffon Reconnaissance Escort Surveillance System (INGRESS) project, which will put a sensor and a larger calibre weapon on that aircraft, and we are moving forward with the Noctua Project – the leased Heron UAV.
Job Two, which promises to be a real challenge for us in the future, is human resources. We need to hire new talent to eventually replace those preparing to retire, and we need a renewed focus on succession planning, nurturing and developing our own talent, bringing our people up the ladder to take on additional responsibilities and fill in behind those who move on.
The third key challenge is carrying out the transformational agenda going on within DGAEPM as a result of a number of factors. First and foremost, we're receiving a number of fleets from DGMPD (Air), acquired over the last several years. We need to integrate the weapons systems management organizations for those new
fleets starting almost immediately with the CH-47D (the Chinooks we are acquiring in Afghanistan in December). We're going to be responsible for their weapons system management and we're standing that organization up as we speak. By next summer we should be assuming control of the C-17 fleet and, in the future, the Maritime Helicopter, Medium-to-Heavy Lift Helicopter, Hercules J, and fixed wing SAR fleets.
The other significant ongoing transformational issue is the implementation of optimized weapons systems management (OWSM) contracts that will significantly change the way we do business with industry. Under OWSM we're gradually moving away from doing the work and moving closer to managing the work. This will cause a cultural shift in terms of how we manage our fleets. We'll be more reliant on industry. Contracts will depend more on industry meeting specific performance metrics with penalties and incentives.
Another factor that will cause a transformation in the way we do business is the implementation of the Materiel Acquisition and Support Information System (MASIS). When it rolls out in the Air Force next Fall, I believe it will cause us to change some of our business practices and adapt our procedures to the MASIS tool. We are in the process of trying to understand and explore what those impacts will be. MASIS will also shift workloads, causing extra work for some people, while others will find their jobs are immensely simplified. We may have to move some people around to balance out the workloads.
Finally, we have the day-to-day business of delivering the remaining legacy projects that we are expected to deliver. Even though the major projects divisions have been stood up, DGAEPM is still responsible for a number of ground-based radar and communications systems projects, the Aurora modernization, the F-18 modernization, the Joint Unmanned Surveillance Target Acquisition System (JUSTAS) Project, and, of course, the Air Force Expeditionary capability.
Materiel Matters: Any final words?
Mr. Kelly: The stakes are high. Our country is fighting a war. We have an ambitious agenda ahead of us, but we also have a dedicated, talented and hard-working team that can get the job done. When you couple our ongoing support to operations with the preparations for the new fleets we are receiving, it is an exciting time to be in the business and I'm thrilled to be here.
_______________________________________________________________________________________
2010 Rogers/CTV Olympic Team Unveiled
Brian Williams will lead an all-star team of broadcasters and former Olympians to cover the Vancouver 2010 Winter Games, giving Canadians unprecedented coverage of what may be the biggest event ever held on Canadian soil.
Canada's Olympic Broadcast Media Consortium unveiled the all-star lineup Thursday morning.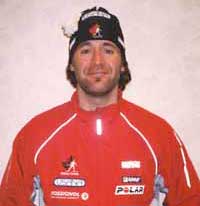 Daniel Lefebvre (RMC Biathlon Coach 1997) – Analyst, Biathlon
Lefebvre is a highly-respected high performance biathlete coach. In addition to coaching Canadian biathletes at the 2006 Winter Games in Turin, Lefebvre served as coach of Canada's first ever male world junior champion, Jean-Philippe LeGuellec, in 2004. Lefebvre is also the only Canadian coach ever to lead biathlon relay teams to podium finishes at the World Junior Championships for four consecutive years (2004 to 2007). Currently residing in Calgary, Lefebvre was born in Zweibruken, Germany, where his father served as a member of the Canadian Armed Forces. At the age of 21, Lefebvre was introduced to the sport of biathlon, eventually leading to coaching positions with the Royal Military College of Canada in 1997 and the National Team and Training Centre in 1999. In 2007, Lefebvre joined Own The Podium 2010, working as a high performance advisor with numerous National Sports Federations in preparation for Vancouver 2010. Lefebvre has also served a s an in-stadium analyst for biathlon events, such as the 2000 National Championships, the 2004 North American Championships and the 2008 National Trials Race.
_______________________________________________________________________________________
G1913 Dr. Dianne Kelly is an assistant professor in the Department of Mathematics and Computer Science, Royal Military College of Canada. She holds a M.Eng and a PhD in software engineering from RMC. She has over twenty years of software development experience in industry, mainly in the areas of nuclear power generation and bulk power transmission. Most of her work has been with safety-related software. Her research interests blend her industrial experience with software engineering in looking for useful and useable software engineering methods to improve the quality and maintainability of engineering and scientific based software.
Her father, who attended a British military school, wanted her to go to RMC, but RMC wasn't admitting women at that time.
So Diane is here now!
She arrived at RMC in September 1999 and completed her Master's in July 2000. She completed her PhD in July 2004 and is now sharing her expertise to RMC cadets as an assistant professor.
http://www.rmc.ca/aca/mcs-mi/per/kelly-d-eng.asp
_______________________________________________________________________________________
15869 Dr. Danny JYS Pagé (CMR RMC 1987) is an Associate Professor, Polymer Nanocomposites & Biodiesel in the Department of Chemistry and Chemical Engineering at the Royal Military College of Canada. He holds a PhD from the RMC Royal Military College of Canada. He is a professional engineer. His research interest is in the compounding of polymer nanocomposites by thermo-kinetic mixing.
http://www.rmcc.forces.gc.ca/academic/chem/personnel/page_e.html
_____________________________________________________________________________________
Dallaire wants Obama to release Khadr to Canada
Commentary by H7860 Roméo Dallaire (CMR RMC 1969)
Liberal senator and ex-general Romeo Dallaire is calling on president-elect Barack Obama to stop the war crimes trial of Omar Khadr and return him to Canadian custody.