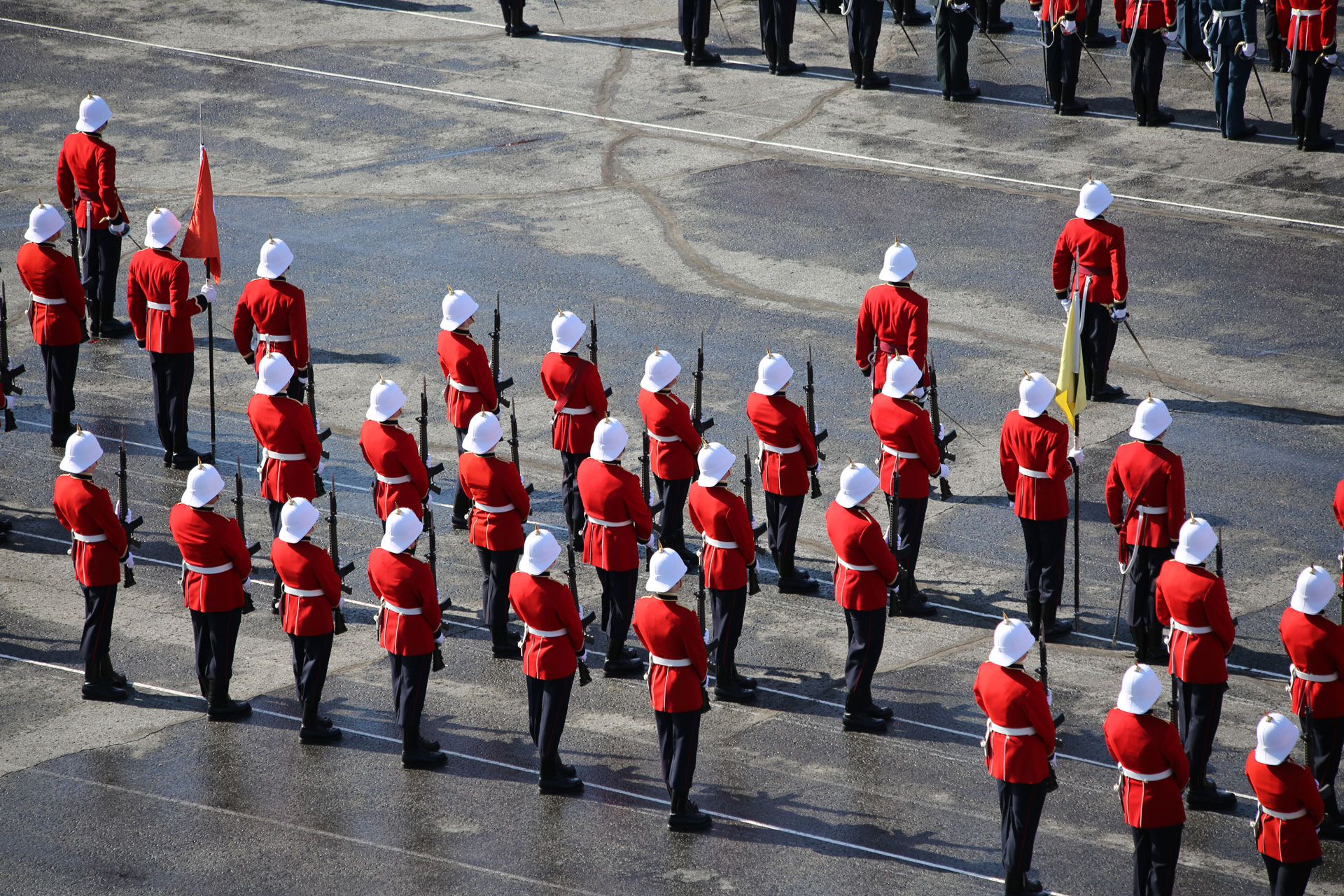 We have contacted numerous ex-cadets from the fifties through to the new millennium and plan to feature them in the coming months to give readers a chance to catch up with names and faces from each of the respective CMCs.
by M0917 Dean Fleet
– 5723 Anthony Tucker (CMR RMC 1963)
After retiring from the Nova Scotia Department of Transportation in 1994, where I was employed as a Resident Engineer, Division Engineer and Director, I worked as a consultant for a Montreal based company for 7 years whilst continuing with painting seascapes and landscapes in oil, gouache and watercolour which I sell through galleries and from my home studio. In conjunction with the painting I do custom framing and repairs and restoration of items such as antique picture frames and, occasionally, violins. Requests for the latter came about since I have made 6 violins, a viola and a cello. I have always had an interest in languages and have tried to keep up a facility in French by listening to the radio and reading books and magazines and do likewise to a lesser extent with the German language ~ I learned the basics from my grandmother when I lived with grandparents until the age of 9. Since I am originally from Cornwall, UK ~ one of the 6 recognized Celtic Nations ~ I have learned some Cornish but got sidetracked learning Welsh, which is 75% the same as Cornish, because there are many Welsh radio stations available on the internet. Likewise with Dutch because it is so similar to English and German that it is easy to quickly gain enough of an understanding to read and comprehend newspaper and magazine articles. Understanding radio broadcasts is more difficult however. Liesure interests include: golf, tennis and gardening on the physical side; to keep the brain active, apart from the languages, I have written a novel (which still requires some refinement), a treatise on violin construction and, as a result of ancestry research by myself and a cousin in Australia, a Book of Family Biographies, which is about half done and will amount to over 300 pages when completed ~ about the same length as the novel. That's it, apart from my wife and I being blessed with two daughters, a son, their spouses and five grandchildren.
– Anthony can be contacted at att.kstudio@ns.sympatico.ca
– Anthony is the painter of various works for sale at all of the Military College gift shops.  Go HERE for a sampling of his work!
____________________________________________________
– 10982 Charles Oliviero (RMC 1976)
After marching off the square on 1 June 1976 I headed for the Armour School at CFB Gagetown. That fall, between Armour Ph II and III I married my high school sweetheart and we moved into our first of many PMQs. In August of 1978 I was badged as an 8th Canadian Hussar (Princess Louise's) (8CH) and moved to CFB Petawawa as a Troop Leader. I served with the Regiment in Cyprus both as the Reconnaissance Platoon Commander and Assistant Adjutant in 1978/79. Upon returning to Canada I became a Squadron Administration Officer in A Squadron. In 1980 I was posted to the Canadian Forces Officer Candidate School, in Chilliwack BC, where I served as a Platoon Instructor and a Standards Officer.
I returned to the Regiment in 1983 as the Regimental Liaison Officer at the Special Service Force Headquarters, Petawawa, where even though I was a Cavalry Officer, I was sent to Parachute School. In 1984, after returning from the Army Command and Staff College, Kingston, I became the Squadron Second in Command for B Squadron. In 1985 I was promoted to Major and posted to Canadian Forces Language School, Ottawa, to learn German. Afterwards, I attended the Führungsakademie der Bundeswehr (German War College) from 1986 to 1988. I then returned to the Hussars to command C Squadron and Headquarters Squadron, in Lahr, West Germany from 1988 to 1990.
Upon promotion to Lieutenant-Colonel in 1990, I was posted to HQ Canadian Forces Europe as Special Advisor to the Commander and the first CO of the newly formed Arms Control and Verification Group. In 1991 I took command of the 8CH in Lahr. Upon the disbandment of 4 CMBG I moved the Hussars back to their home in Moncton, NB in 1993. That summer I was posted to 1 Cdn Div HQ in Kingston. At that time I returned to RMC to take an MA in War Studies. In 1994 I was posted to the Army Command and Staff College as the Armour Directing Staff. In 1997 I became the Chief of Staff and in 1998 I graduated from RMC for a second time.
Later that year I left the Regular Army to join the firm of Calian Technologies and began a PhD at RMC. At that time I was also asked if I would rejoin the RMC Fencing Team as their Chairman, a post I held until 2007 when the pressures of work and academics forced me to step down. In 2003 I was promoted to the position of On-Site Representative and made responsible not only for Simulation Centre in Kingston but also for the other four located in Gagetown, Valcartier, Petawawa and Edmonton. I also finished my PhD and graduated for a third time in 2006.
In 2008 I was asked by the Commander of the Canadian Army to re-join the Canadian Forces as a reservist in the capacity of Special Advisor to him. I was promoted to my current rank of Colonel on 1 Apr 2008 and serve at the Commander's pleasure. As well, I am an Adjunct Professor at RMC and an Associate Professor at Norwich University, America's oldest private Military Academy. Jane and I will celebrate our 33rd anniversary this year and we are the proud parents of two sons, Capt 23219 Quinton Oliviero (RMC 2005) and 2Lt 24078 Morgan Oliviero (RMC 2008).
– Charles can be contacted at coliviero@cogeco.ca
____________________________________________________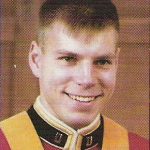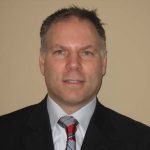 – 17019 Andre Sochaniwsky (RRMC RMC 1989)
Mr. Sochaniwsky holds the position of Director, Finance Systems and Supply Fulfillment at Bell Canada, where he has worked since May 2008. Andre is responsible for the successful planning and delivery of the company's multi-million dollar Finance and Supply Fulfillment system work program, which includes Bell Canada's system migration to IFRS (International Financial Reporting Standards) from the current Canadian GAAP. Andre also serves as director on the board of a financial institution with assets over $380 million.
For ten years, prior to joining Bell, Mr. Sochaniwsky was a management consultant at Accenture and CSC Consulting, specializing in systems integration (ERP) for large manufacturing companies. While in that position, he had the opportunity to work with numerous Fortune 500 companies throughout North America, contributing to the success of their system implementations.
After graduating from RMC with a Bachelor of Engineering (1989), and earning his Air Navigator's wings, Soch was posted to 405 (MP) Squadron, where he accumulated over 2000 hours of flight time on the CP140 Aurora and developed a fondness for information systems. The highlights of his tour include flying maritime patrols in the Adriatic Sea during the Yugoslavian conflict as part of NATO Op Sharp Guard and then representing Canada, as a member of patrol crew in the first naval exercise with Russia in the Partnership for Peace program.
Mr. Sochaniwsky has a Master of Business Administration from the Richard Ivey School of Business (UWO). He has completed the Canadian Securities Course, the Project Management Certificate from the University of Toronto, and holds the PMP (Project Management Professional) designation from the Project Management Institute. He is married with two young children and when time permits he attends RMC Club Toronto Branch events.
– Andre can be contacted at sochaniwsky@hotmail.com