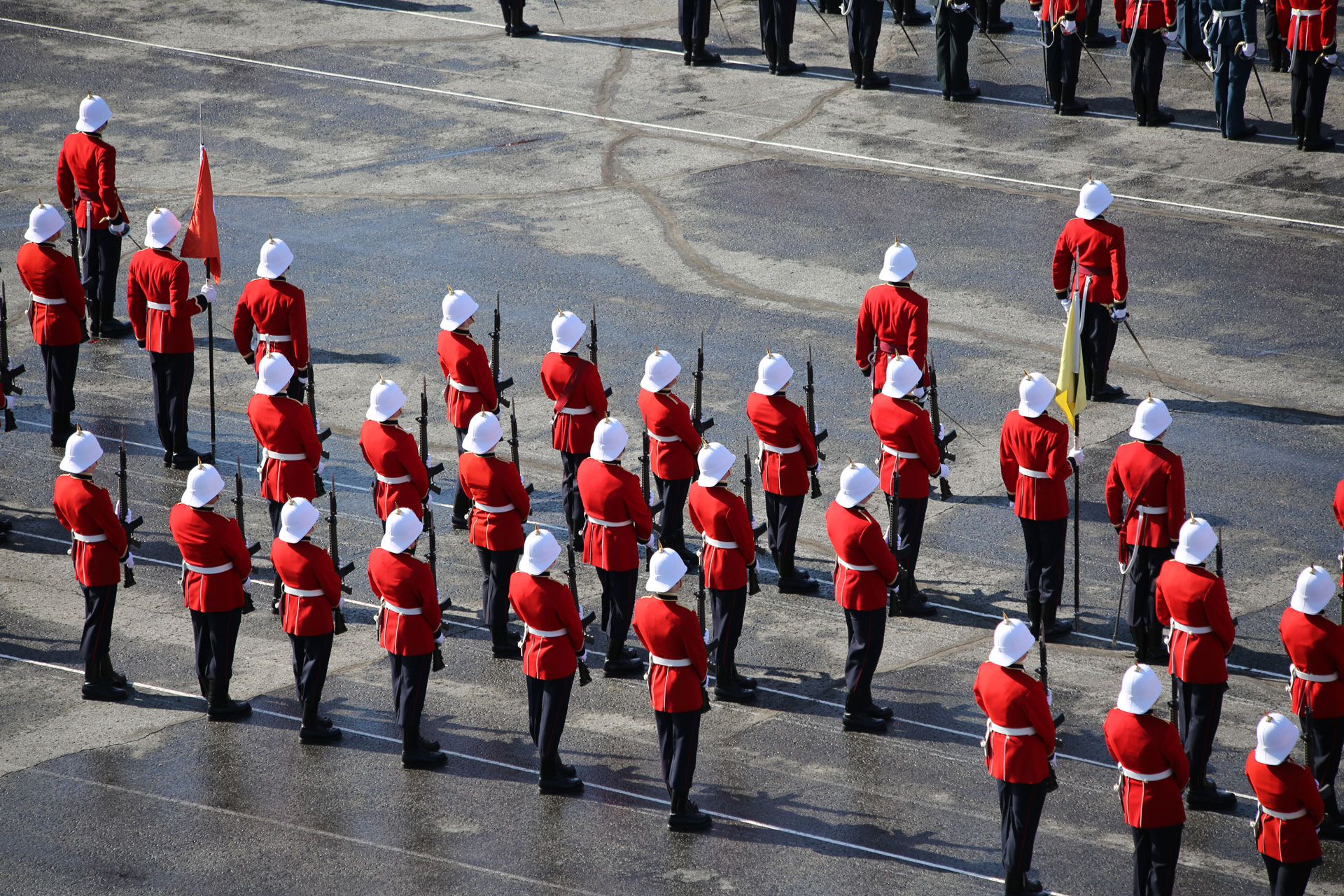 We have contacted numerous ex-cadets from the fifties through to the new millennium and plan to feature them in the coming months to give readers a chance to catch up with names and faces from each of the respective CMCs.
by M0917 Dean Fleet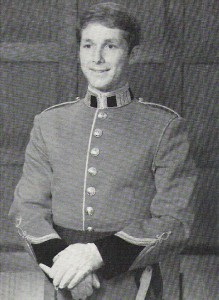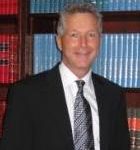 – 9143 Bruce McAlpine (CMR RMC 1972)
Bruce McAlpine, MBA, CPC, is President of Fulcrum Search Science Inc. He has "worked a desk" and managed the executive search practice since 1988.
Bruce is very active in the national associations of the recruiting industry, serving on national boards for over 10 years. He is a past President of both ACSESS, the Association of Canadian Search, Employment & Staffing Services and APPAC, the Canadian national Association of Professional Placement Agencies and Consultants. He is the current chair of the ACSESS Ethics Committee and leads the Professional Search Practice Special Interest Group of ACSESS. He is also a national trainer for the industry certification program.
He is a recipient of the ACSESS Leadership Award, and the discretionary ACSESS Award of Excellence for "outstanding leadership and exemplary commitment" to the industry in Canada.
In the '80's, Bruce was President of Marketing Systems Inc., providing marketing consulting and program support to clients like Kodak Canada Inc., the Royal Bank of Canada, Canada Post, and Marine Midland Bank in the U.S.A. He also worked for Xerox Canada Inc. for six years in sales and marketing. In the '70's, he held command roles on three continents as an army officer with the Francophone Royal 22nd Regiment.
He is a frequent speaker at industry conferences, and has also taught business-related subjects at the University of Toronto and at Primorski State University in Russia. He is an active marathoner, with a goal of running a marathon on all seven continents – 6 down and 1 to go! He is also active in several Christian charitable organizations, serving at the Board and operational levels.  One other note is that he has participated in the last 2 "Chasse-Galerie" RMC Fund Raisers – the week long canoe trip from Ottawa to Kingston in a 34 foot voyageur canoe.  In 2006 this raised about $100K for the college.
Bruce can be contacted at Bruce.McAlpine@fulcrumsearchscience.com
x___________________________________________________________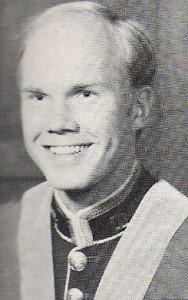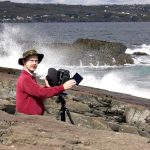 – 12810 Charles Frost (CMR RMC 1981)
Charles is working in the Electro-Optics lab at Quality Engineering Test Establishment. This job involves evaluating sights, lasers, and many other optical devices. It's one of the few opportunities in DND for an officer to do hands-on laboratory work.
During his leisure time Charles pursues several hobbies. Photography consists of portraits, landscapes and event coverage. Charles volunteers as staff photographer for Arteast. At the Camera Club of Ottawa he has received several top awards for colour and monochrome portraits. He was named Canadian Forces Amateur Photographer of the Year in 1990 and 1993 and was selected for publication in Sentinel magazine's feature "A Day in the Life of the Canadian Forces" in 1983. He was staff photographer for CMR-RMC newspapers and yearbooks during 1976-1981. On graduation he was awarded the Commandant's Certificate of Merit for "Outstanding Performance in Photography".
On the audio-electronics side of the house Charles does live sound and location recording. He volunteers as stage crew for the new Shenkman Arts Centre in Ottawa and does audio production for the Cumberland Heritage Village Museum. Back in college days Charles spent many hours setting up and operating sound systems for numerous cadet shows and parties.
Charles looks forward to retiring in a couple of years so that he can spend all his time doing these and other hobbies.
Charles can be contacted at csfrost@ncf.ca
___________________________________________________________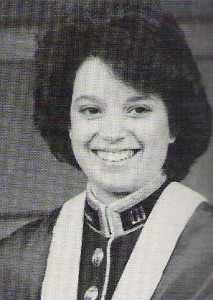 – 15946 Jill Carleton (RMC 1987)
I graduated  with a BA in Honours Economics and Commerce. Upon graduation I was expecting to head to Halifax for eventual posting to a ship, however a last minute change sent me off to ADM(Mat). I was fortunate enough to be assigned a substantive, not training, position and had two very busy years in Ottawa doing that and also as the AdeC for the Logistics Branch Colonel Commandant before heading to the East Coast (HMCS Preserver) in 1989. I spent the next eleven years in various positions in Halifax and Shearwater, including Logistics Officer at Queen's Harbour Master, several years in Base Supply and then Formation Logistics, and a year as Supply Officer HMCS TERRA NOVA.
In 1998 I was selected for post-graduate studies (MBA) at Saint Mary's University. Upon graduation in 2000, we were posted to Ottawa where I held various positions in ADM Fin CS, including a 6-month assignment to the Secretariat supporting the Minister's Advisory Committee on Administrative Efficiencies.
In May 2005 I retired from the CF and became a federal public servant. I then spent two years as Comptroller for the Canadian Forces Pension Plans, before moving to the Canadian Forces Housing Agency (CFHA) as Comptroller in Dec 2007. In Sep 08 I also took on the role of Chief of Staff at CFHA when the military position lapsed for a year. During the past two years I also returned to school and in June 2009 I completed final work to become a Certified Management Accountant.
Although I've changed jobs every few years, we have been fortunate to really only have a few moves over the years. In 2000 my husband (LCdr Gavin McCallum) and I settled in Osgoode, about 30 minutes south of Ottawa proper – considering it a good rural location to raise our children and have space for our menagerie of animals, which at present count includes a dog, 3 cats, many koi and 2 guinea pigs (free to a good home). Our sons, Shawn (17) and Chris (15) have spent most of their "school life" in the area and we are hoping to stay in the Osgoode until retirement. Eventually we plan to retire to the McCallum family home in Port Perry,ON, which isn't too far from our extended family who are all in the GTA.
For any readers that are young and new graduates, my advice would be that you shouldn't despair if your posting or job choice doesn't work out the way you expect. My own career path has been somewhat different from the one I expected, but there has not been one position that did not prepare me well for something else, it just took some patience to figure that part out sometimes! You have an excellent career ahead of you both in the CF and other places and your time at RMC has been well spent in preparing you for future challenges.
I can be reached at jill.carleton@forces.gc.ca