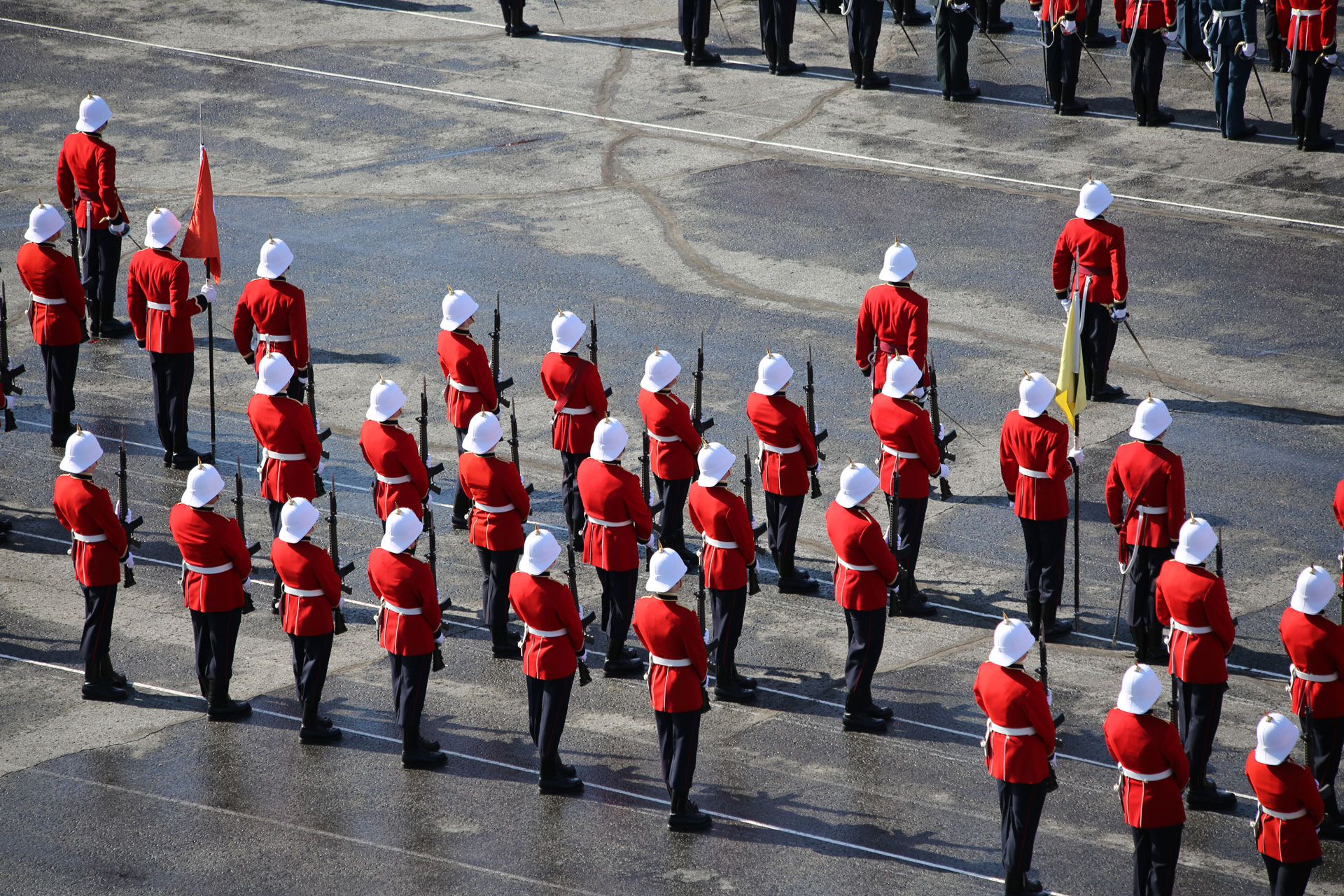 We have contacted numerous ex-cadets from the fifties through to the new millennium and plan to feature them in the coming months to give readers a chance to catch up with names and faces from each of the respective CMCs. If you would like to contribute to this column, please feel free to email me (Ken Eady) at s25247@rmc.ca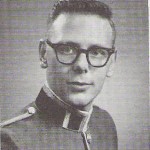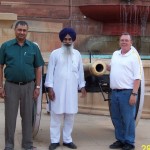 – 6619 Gerald ( Gerry ) Davies (RRMC, RMC 1965)
I am currently living in Sault Ste. Marie, Ontario in a house that Shirley and I bought in 1972. We have two kids, Michael and Victoria, both who work for the Algoma District school board, and two grandchildren, Isaiah and Elizabeth.
After graduation in 1965 I married Shirley, a KGH nurse, and spent the next three and a half years in Kingston. During that time a had three positions: Commanding Officer 207 Workshop RCEME, maintenance officer for the Signals Regiment, and lecturer in the Physics Department at RMC while I completed my graduate work in Electrical Engineering. Following graduation I spend a year in Petawawa as part of the Service Battalion. During my time at RMC I realized that I enjoyed teaching, and in the summer of 1970 I left the military to go to work at the Sault Ste. Marie campus of Cambrian College, which later became Sault College.
I stayed at Sault College from 1970 until 1996 when I retired. During that time I had a number of enjoyable positions. I was part of the Electrical/Electronics department and designed and became coordinator of the Computer Engineering program. I also spent three years as Executive Director of Information Technology at the college. During that time I also coached the Sault Y Dolphins swim team until two years ago, and taught swimming and lifesaving at the Y. I played soccer in the local men's league until I was about 45 and then coached for a number of years before I became worn out.
While I was employed at Sault college I taught as a sessional faculty member at Algoma University College, which was an affiliate campus of Laurentian University. I began my teaching there in 1974, and in 1999 I was hired as a full time faculty member in the Computer Science Department, where I am presently still serving. During my time at Algoma, I spent three years in Senior Management as Director of Computing Services before returning to the classroom. I also coached the men's indoor soccer team and the women's indoor team for a year.
Shirley has retired from her nursing position at one of the Tendercare Nursing homes, but I will continue to teach as long as I continue to have fun. So far that hasn't happened. I play golf in the Ontario Lottery Corporation League in the summer, and in the pool league in the winter at the local pool hall.
Gerald can be contacted at Gerry.Davies@algomau.ca

_____________________________________________________________________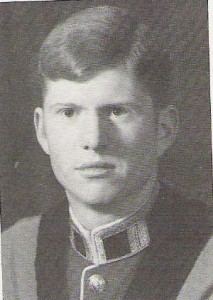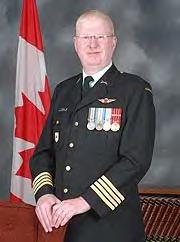 – 10757 Colonel Doug Stinson (RRMC, RMC 1975)
is the Regional Liaison Officer (Prairies) for the Canadian Forces Liaison Council. He was accepted into the Regular Officer Training Plan and attended both Royal Roads Military College and the Royal Military College of Canada. He graduated in 1975 and was commissioned into the Electrical and Mechanical Engineering Branch. As a Regular Force Officer, Colonel Stinson served with 1 Service Battalion and 1 Canadian Mechanized Brigade Group Headquarters in Calgary, Third Regiment, Royal Canadian Horse Artillery in Shilo, Manitoba, and with the United Nations in Ismailia, Egypt. In 1981 he transferred to the Supplemental Reserve and joined the civilian workforce. Colonel Stinson has enjoyed a career as an engineer in civilian life, working with Fluor Canada in Calgary and NOVA Corporation in Edmonton and Calgary. In 1996, he joined the City of Calgary and is currently head of the technical group for Calgary Transit dealing with fleet manag ement and maintenance issues. At the same time, he has continued his military career as member of the Primary Reserve. Since 1989 he has been appointed to senior leadership positions such as Commanding Officer of 14 (Calgary) Service Battalion, followed by appointment to Deputy Commander of 41 Canadian Brigade Group in Calgary. He joined the staff of Kingston based Directorate of Land Reserve Doctrine and Training in 2001 as the Reserve Combat Service Support specialist. In 2005 he joined 1 Area Support Group as the Deputy Commander, the first reservist to hold such a position with a regular force formation. He was transferred to his current position at LFWA HQ upon promotion in June, 2006. Colonel Stinson holds a baccalaureate in applied science and is registered as a Professional Engineer in the province of Alberta.
http://www.cflc.forces.gc.ca/pro/alb/index-eng.asp
_____________________________________________________________________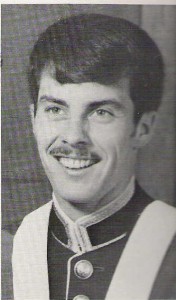 12372 Commander (Ret`d) Peter D. (Wax) Johnston, CD (CMR RMC 1980) is Vice President, Critical Infrastructure Institute, & Vice President, Landsdowne Technologies Inc in Ottawa, Ontario (www.lansdowne.com). His specialties are project management, strategic management, critical infrastructure protection, knowledge management, and human resources management.
Following a twenty-seven year career in the Canadian Forces as a Maritime Surface Officer, Mr. Johnston joined Lansdowne in 2002 as
a Senior Consultant/Project Manager. He is a graduate of Royal Military College with a Bachelor of Arts (Honours), Saint Mary's University with a Masters of Business Administration and Harvard Business School Knowledge Management Program. p.johnston@lansdowne.com

http://www.rebootworldwide.com/energy2009/speakers.php
_____________________________________________________________________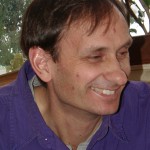 14008 Mr Alan Cumyn (RRMC 1983) is a freelance writer and teaches part-time through the Vermont College of Fine Arts. Cumyn's fiction focuses on personal and political relations, often in a cross-cultural context. He lives in Ottawa with his wife and two daughters. He studied at Royal Roads Military College and Queen's University before earning an M.A. in Creative Writing and English Literature at the University of Windsor.
His children`s novel include The Secret Life of Owen Skye (2002); After Sylvia (2009); and Dear Sylvia (2008). Cumyn`s contemporary political novels are Man of Bone (2002) and Burridge Unbound (2002). He is working on screenplays for both Burridge Unbound and his comic novel Losing It (2001). The Famished Lover (2006) is a sequel to Cumyn's Great War novel, The Sojourn (2003). The pair of novels examines in both the short and long term the nature of what we are asking of a person when we send them to war. After university he spent a year in China as an English as a Second Language teacher. That year abroad served as the inspiration for both Cumyn's first novel, Waiting for Li Ming (1993), and for his popular guide to work and study abroad, What in the World is Going On?, first published in 1988. To read an excerpt of his fiction, see http://www3.sympatico.ca/alan.cumyn/fiction.html To listen to him read from Dear Sylvia http://www.groundwoodbooks.com/assets/audio/cumyn_sylvia.mp3 http://www.writersunion.ca/ww_profile.asp?mem=263&L= acumyn@yahoo.com