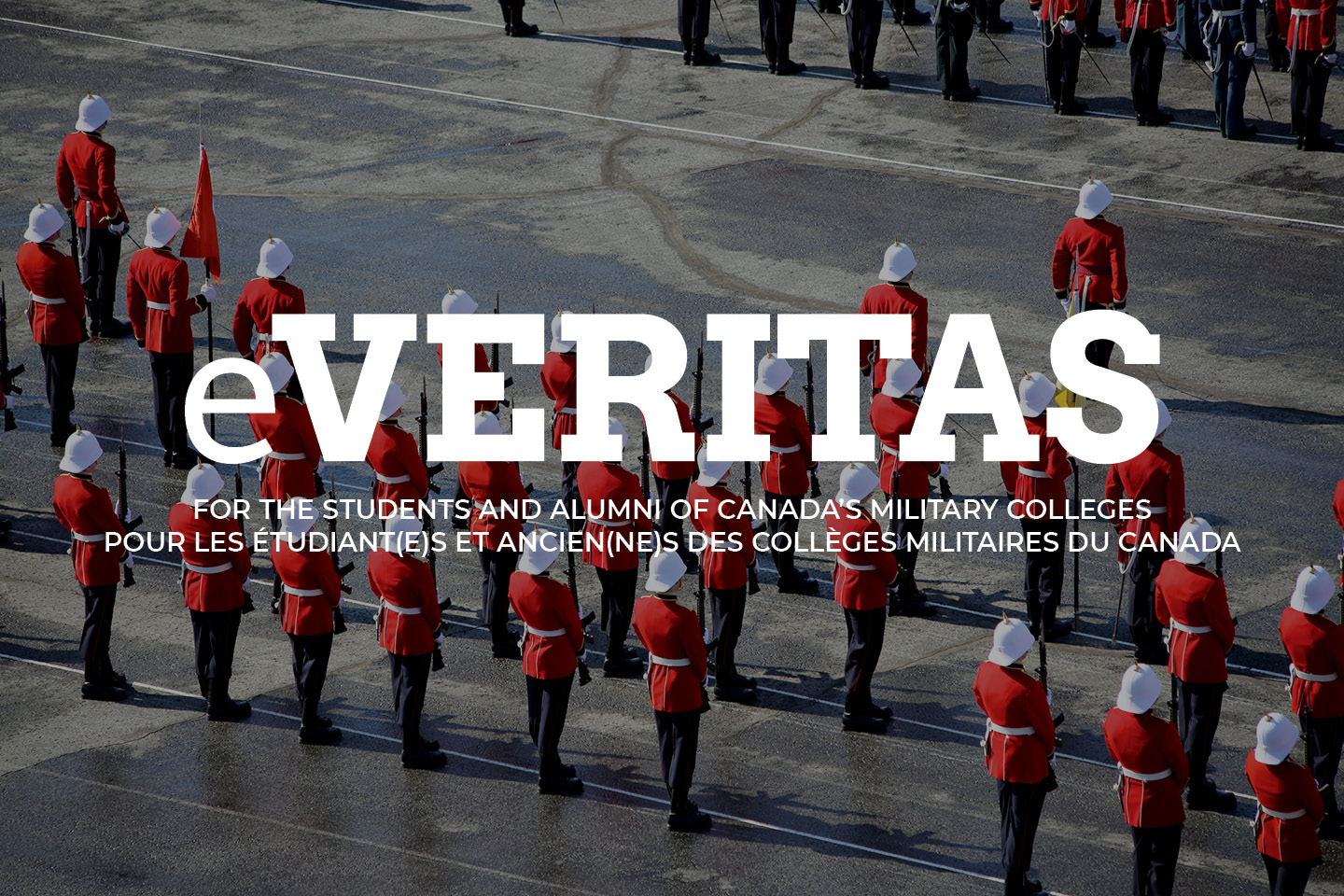 Raiders' coach has seen it all – Former Redmen Hockey Coach – Jacques Tremblay.
Tremblay has coached major junior hockey in Ontario (Kingston Canadians) and Quebec (St-Jean), he's coached professional hockey in Europe (with the Swiss national team and in the French elite league, where he was coach of the year in 1983).
He's coached university hockey at Royal Military College (he was Canadian coach of the year in 1995) and co-coached the varsity women's team at Queen's. He coached a Greater Kingston ODHA bantam champion team in 2003 that included current Amherstview Jet Travis Rizzi.
http://www.thewhig.com/ArticleDisplay.aspx?e=918065
8200 André Drouin; 9123 Pierre Leblanc; 11497 Timothy Green; 14635 Sean A Tracey; 16870 Dr. Kevin Jaansalu; 9251 Robert A Holman; 13626 Normand Frenette; 14981 Ted Kaiser; 16230 Marc JW Croteau; 18286 Jon Allsopp; 20451 Andrew W. Eckford; 21270 Derek DA Miller; and 22148 Patrick Hutcheson.
Read more on:

8200 Mr André Drouin (CMR RMC '70) is a municipal councillor in Hérouxville, Quebec. He is in charge of project "Herouxville", which started with a long term (10yr.) development planning for the municipality and a forecast for what was needed to do so. He is responsible for the Sectors Lac Castor and Lac-à-la-Tortue, water purification, public security and fire services. He was interviewed on National Television to state the case on behalf of the Citizens of Herouxville, Quebec and on behalf of all Canadians who feel strongly about the Commission on Accommodation of religious and ethnic minorities. androuin@globetrotter.net
http://herouxville-quebec.blogspot.com/

9123 Colonel (Ret'd) Pierre Leblanc MBA, OStJ, CD (CMR '72) has been
President and owner of Canadian Diamond Consultants Inc., in Ottawa since May 2004. He is a member of the World Diamond Council and is a signatory and founding member of the Canadian Voluntary Code of Conduct for Authenticating Canadian Diamond Claims. He is treasurer of the Canadian Diamond Code Committee (managing the Voluntary Code of Conduct). He is a former member of the Board of Director of Majescor Resources Inc. and a member of Jewellers Vigilance Canada. He is Executive Director of the Diamond Manufacturers Association of Canada. He is a council member of Gerson Lehrman group of New York and was a regular columnist for Canadian Diamonds magazine (now out of circulation). He earned a Bachelor degree in Sciences (1973) at College Militaire Royal de St-Jean. He holds a Royal Military College of Science (England) Division I diploma ('80), a one year, post graduate course in project management. He has a Masters degree in Business Administration from Queen's University (1998). He has completed a Gemmological Institute of America diamond grading course (2004). He was Vice President, Diavik Diamond Mines Inc. Sept 2000 to May 2003. He served as Commander of Canadian Forces Northern Area from Aug 1995 to Sept 2000. He was Director General Reserves and Cadets (NDHQ) from July 1994 to July 1995 and Canadian Defence Advisor for India & Nepal from Aug 1991 to July 1994. He served in various Command and staff appointments from his graduation to July 1994.
Email: c.d.c@rogers.com
Web site: http://www.canadiandiamondconsultants.ca/biographies.html

11497 Major (Ret'd) Timothy Green (RRMC RMC '77) is a general business and technology consultant working on editing, translating and general technology projects. He ran TrainsCan.com as an information resource for the Canadian railway industry. This included four years of editing the online monthly Train Scan Canadian Railway News publication. Tim spent 26 years in the Canadian military as an army signal officer covering the spectrum from troop commander overseas with the United Nations to senior staff planner in various army headquarters in Canada. Tim holds a BEng (Electrical) from the Royal Military College of Canada in Kingston, ON, and an MEng (Electrical) from Carleton University in Ottawa, ON. He is a graduate of the United States Army Command and General Staff College in Leavenworth, KS. He has been a professional engineer for more than 20 years. He is a member of the Association of Professional Engineers, Geologists and Geophysicists of Alberta, the Institute of Electrical and Electronic Engineers, and the Editors' Association of Canada.
info@trainscan.com
http://www.trainscan.com/who/index.html

14635 Sean A Tracey (RRMC RMC '84) is The Canadian Regional Manager for the National Fire ProtectionAssociation, an international standards development organization in theareas of fire, electrical and building safety. He represents NFPA atcode hearings, and provides training on fire and life safety standards.He served in the Canadian Forces for 20 years, retiring in 2000 at the rank of Lieutenant Colonel as the Canadian Forces Fire Marshal. He is also theChairman of the Board of the Canadian Centre for Emergency Preparedness.CCEP annually hosts the World Conference on Disaster Management inToronto. He is certified as an Associate in Risk Management and is acertified Professional Engineer in the province of Ontario.
http://www.nfpa.org and http://www.ccep.ca

16870 Dr. Kevin Jaansalu (RMC '89) has been an Assistant Professor of Metallurgical and Materials Engineering at Montana Tech of the University of Montana since 2005. He was employed at the Royal Military College of Canada Department of Chemistry and Chemical Engineering as a Lecturer – July 2000 to Oct 2002, and as an Assistant Professor – Nov 2002 to June 2005. He earned a B.Eng. in Chemical and Materials Engineering (RMC 1989), M. Eng. in the area of ceramic materials (McGill 1991) and Ph.D. in Chemical and Materials Engineering (RMC 2002). His current research areas are: Thermodynamics and Phase Equilibrium, Copper Alloys, Titanium Alloys, Explosive Fragmentation, and Materials for Ballistic Protection. Kevin has been recognized with several academic, industrial and military awards and has authored/co-authored numerous papers.
"Being a professor here is rather fun in that there are some unique research opportunities. One current example is casting and evaluating the ballistic performance of silver bullets. Not that there are werewolves in Montana, just that an author is curious."

22148 Patrick D Hutcheson (RMC '01) The American Institute of Aeronautics and Astronautics (AIAA) asks, When did you know you wanted to work in aerospace? For some it was a specific moment, for others it was a gradual realization that space and flight had captured their imagination and wouldn't let go.
http://www.aiaa.org/content.cfm?pageid=733&oid=1&dir=0
Dr Peter Jones was a civilian student in the RMC War Studies
program from the fall of 1985 and graduated in the spring of 1987.
http://www.socialsciences.uottawa.ca/api/eng/profdetails.asp?login=pjone2
peter.jones@uottawa.ca

9251 Doctor Robert A Holman (RMC '72) is Professor at the College of Oceanic Atmospheric Sciences at Oregon State University in Corvallis, OR. He earned his B.S. in honours mathematics and physics from the Royal Military College of Canada in 1972 and a Ph.D. from Dalhousie University in physical oceanography in 1979. His research interests include beach processes, measurements of near-shore waves and currents, models of sandbar generation and morphology, application of remote sensing to near-shore processes, and large-scale coastal behaviour. He has been developing the Coastal Imaging Laboratory since he joined Oregon State University in 1979. Dr. Holman has published more than 50 refereed papers encompassing theoretical, observation, and technical areas. He was appointed as the Secretary of the Navy/Chief of Naval Research Chair in Oceanographic Science. He has also served as a consultant for professional and technical organizations.
holman@coas.oregonstate.edu
http://www.coas.oregonstate.edu/index.cfm?fuseaction=content.search&searchtype=people&detail=1&id=543

13626 Normand Frenette (RMC '82) is President and CEO of Knowledgetech Solutions in Pittsburgh, PA. Normand graduated with top honors from the Royal Military College (RMC) in Kingston, Canada. He earned his Ph.D. in Electrical Engineering from Queens while holding a professorial post at RMC, and later moved to Queen's University. His research interests were in VLSI, optics and microwaves. Moving to industry, he built over 15 years of corporate experience in North America, Europe and Asia. He has been VP engineering, VP Sales & Marketing, CIO, and has worked in Strategic Planning, Engineering, Product Management, Sales, and e-business strategy. His work in strategic focus and process change has taken him to Germany, France, USA, working with multinationals, small businesses, and the US Army.
http://www.prettygoodsoftware.com/About_us.htm

14981 Mr. Edward (Ted) DY Kaiser (RMC '85) is Vice President, Information Technology at Kids Help Phone in Toronto. The first chapter of Ted's professional life was focused on counselling young people, a stage he began in 1985. He joined Kids Help Phone as a Counsellor in 1990 after achieving a Bachelors Degree in Social Work and a Certificate in Public Administration from Ryerson University (1986 – 1990).
Prior to that, Ted's interests in technology had been explored during his two years studying engineering at Royal Military College (1981 – 1983) and during the early 1990's when he maintained a public bulletin board system on his home computer. Ted's father, 5493 Mr. Eric SJ Kaiser (RMC 1962), is also an ex-cadet. Ted also recently greatly enjoyed the privilege of attending the 2007 Leadership Dinner in Toronto to hear General Richard J. Hillier, CDS thanks to the invitation of his uncle, 5517 Mr. Murray Schelter (RMC 1962).
In the mid-nineties, Ted pioneered the award-winning Kids Help Phone web site sponsored by Bell Canada. His vision is to support Kids Help Phone's charitable mission with technology. Whatever free time he has, he enjoys (immensely) with his wife Sara and two sons Angus and Cameron, who were born in 1992 and 1997 respectively.
mailto: ted.kaiser@kidshelpphone.ca
http://org.kidshelpphone.ca/en/media-centre/biographies/ted-kaiser

16230 Marc JW Croteau (CMR RMC '88) is an ICT Security Officer, International Committee of the Red Cross (ICRC) in Geneva, Switzerland. He was a Security Consultant at NetExpert SA for four years. He was a Consulting IT Specialist, IBM / Lotus Professional Services for seven years. He earned a BEng at Royal Military College of Canada then spent 1 year North of Toronto to complete Officer's training and then 4 years in Ottawa at the Canadian Department of Defense Headquarters. In his spare time, he practices the martial arts Kendo (with a partner, bamboo sword, and armour) and Iaido (alone with a metal sword). He has been living in Europe since 1993: He moved to the Geneva area with his family in 1998 after spending 3 years in Paris and 2 years in Belfort. Marc and his wife Joelle live with their son Jocelyn and daughter Christelle.
mailto: marc.croteau@free.fr
http://mcroteau.free.fr/

18286 Lieutenant Commander Jon Allsopp (RMC '92) is Executive Officer of HMCS REGINA in Victoria, BC. He attended Royal Military College in Kingston Ontario from 1988 until 1992 where he obtained a Bachelor of Arts degree. LCdr Allsopp is married to his wife Kristina and has two children: Zachary and Paige. When work and family permits, he enjoys playing golf and riding his motorcycle. Despite what work and family permits, he enjoys brewing his own beer from time to time.

20451 Dr. Andrew W. Eckford (RRMC RMC '96) is an Assistant Professor of Computer Science at York University in Toronto. He attended RRMC (92-94) and graduated from RMC (94-96) with the B.Eng. degree in Electrical Engineering, receiving the Association of Professional Engineers of Ontario Gold Medal for finishing at the top of his class. After serving as an engineering officer in the Canadian Navy, Andrew returned to university, receiving the M.A.Sc. degree in 1999, and the Ph.D. degree in 2004, both in Electrical Engineering from the University of Toronto. He was a Research Associate at the University of Notre Dame (Oct 2003 – Oct 2004); a Post-Doctoral Fellow at the University of Toronto (November 2004 – June 2006). His research areas include wireless networks, error-control coding, and graphical modelling. He is a registered Professional Engineer in Ontario. He served as co-chair of the IEEE Communication Society's Toronto chapter, and was also active as a junior fellow of Toronto's Massey College, receiving the Moira Whalon prize for community spirit in 2003. He enjoys singing baritone in local choirs, finishing well off the pace in charity running events, and relaxing in the greatoutdoors.
aeckford@cse.yorku.ca
http://www.cse.yorku.ca/~aeckford/

21270 Major Derek DA Miller (RMC '98) won the Canadian College of Health Service Executives Self-directed Learning Paper Award in 2007 for "The Retirement Situation: Human Resource Shortage Solutions in Healthcare." He was appointed Commanding Officer of 24 Canadian Forces Health Services Centre in Trenton, Ontario in 2007. He received a Bachelor of Arts at the Royal Military College and recently completed a Master of Business Administration degree at the University of Manitoba. He joined the Canadian Forces as an Armoured Officer and served with the Royal Canadian Dragoons in Petawawa Ontario. Upon accepting an occupational transfer to Health Care Administration, he completed a certificate in Health Services Management from Ryerson University and was posted to 33 Canadian Forces Health Services Centre in Kingston as the Support Services Manager. Most recently, Major Miller was the Administration Officer for the 1 Canadian Air Division Surgeon in Winnipeg Manitoba.