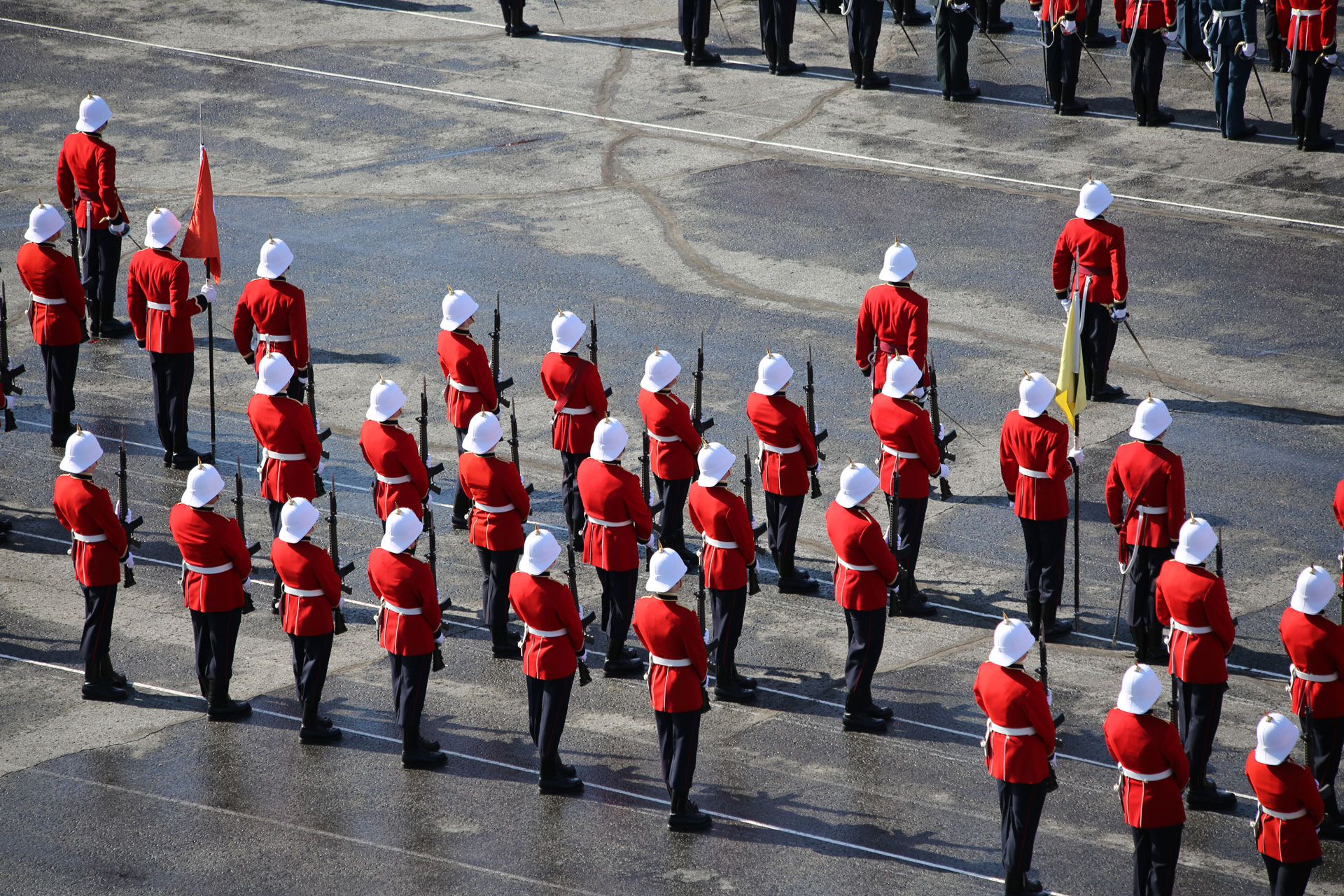 Who am I?
Researched by E3161 Victoria Edwards (RMC 2003)
I enrolled at the Royal Military College of Canada in Kingston, Ontario.
I served as College Battalion Sergeant-Major (BSM).
I was commissioned as a regular officer of the Royal Engineers.
I was posted to India in 1911 with the 9 Railway Company Sappers.
I served as General Manager of the North West Railway of India.
For my work on railways, I was knighted.
In 1941, As Brigadier I served as Director of Transportation, 10th Army, with Headquarters at Bagdad with the Persia-Iraq Force in the maintenance of railways. Since it looked as if Iraq, Persia and Turkey would become a battle area during World War II, the British forces in these areas were strengthened. A new Command called Persia and Iraq Force (PAIFORCE) was formed in September, 1942, with Headquarters at Bagdad.
in recognition of "gallant and distinguished services in Iraq, Syria and Persia during the period April, 1941, to February, 1942": I was awarded a Military Cross (4250), Supplement to the London Gazette 14th January, 1943.
In recognition of my services in Persia-Iraq, the King gave orders for my appointment as Commander of the British Empire in August 1943″
in recognition of gallant and distinguished services in Persia-Iraq." As a civilian, I was appointed Executive Vice President of Montreal Locomotive Works Ltd, from 1944-1951.
My wife and I had two sons David Frederick and Edward Brooke. Edward Brooke was called to Bar of Quebec in 1950.
a) 703 Sir Charles Frederick Carson, (RMC 1905-09)
b) 729 Sir Arthur Edward Grassett (RMC 1906-09)
c) 758 Sir Edward Oliver Wheeler (RMC 1907-10)
Answer: a) 703 Brigadier Sir Charles Frederick Carson, CBE, MC, (RMC 1905-09)