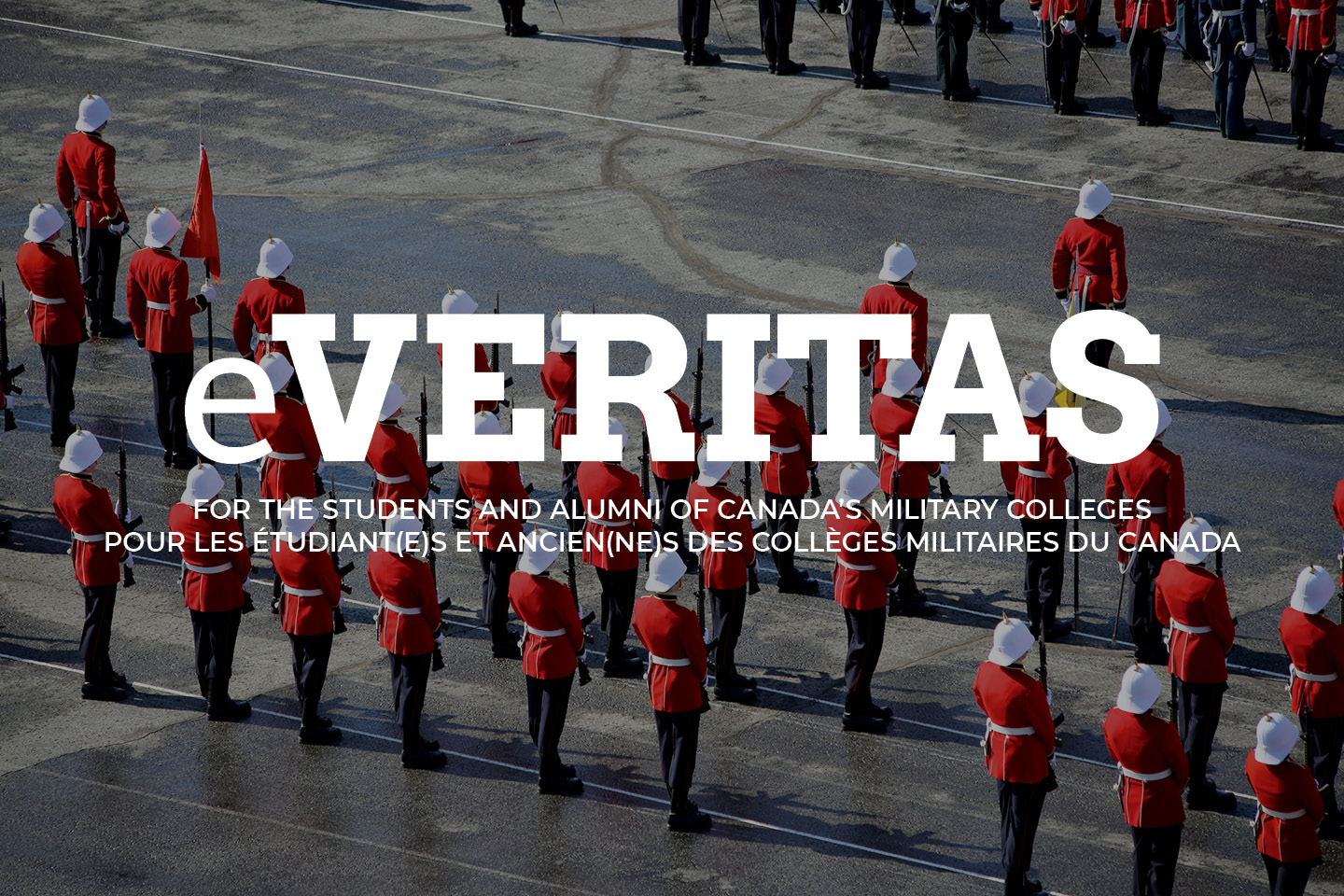 Crossword
We thought we would try something new to kick-off 2016.
We have put together a short crossword puzzle focused on the Royal Military College of Canada.
As this is our first attempt, we're sure that there will be a few 'bugs' to sort out (be gentle with your feedback comments).
There are two options to complete the crossword:
1) Click on the link below and fill the crossword out in your web browser.
NB: Click in each square individually to insert a letter. Do not use your Tab or arrow keys to move from square to square.
2) Right-click on the link below, and save the crossword to your computer to print and complete by hand (choose Save Link As or Save Target As).
Enjoy!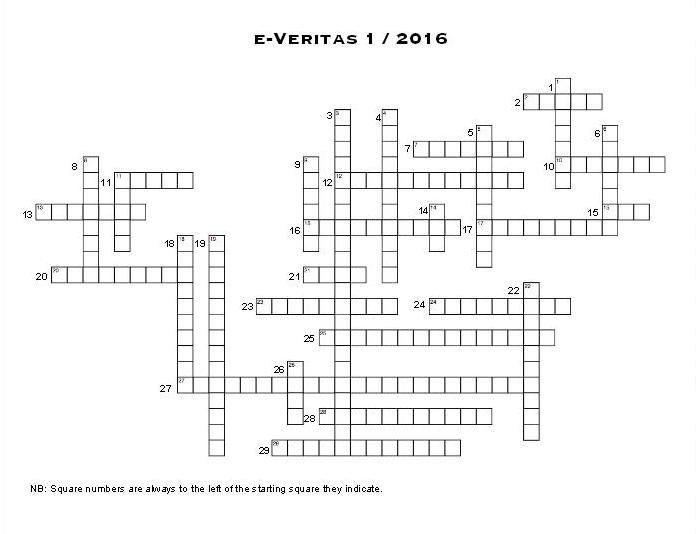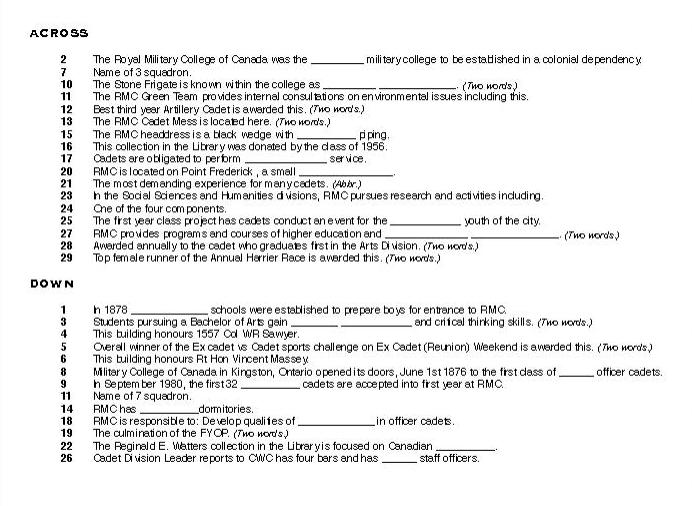 ***
(For the Answer Key)
MORE
(For the Answer Key  – Click HERE)