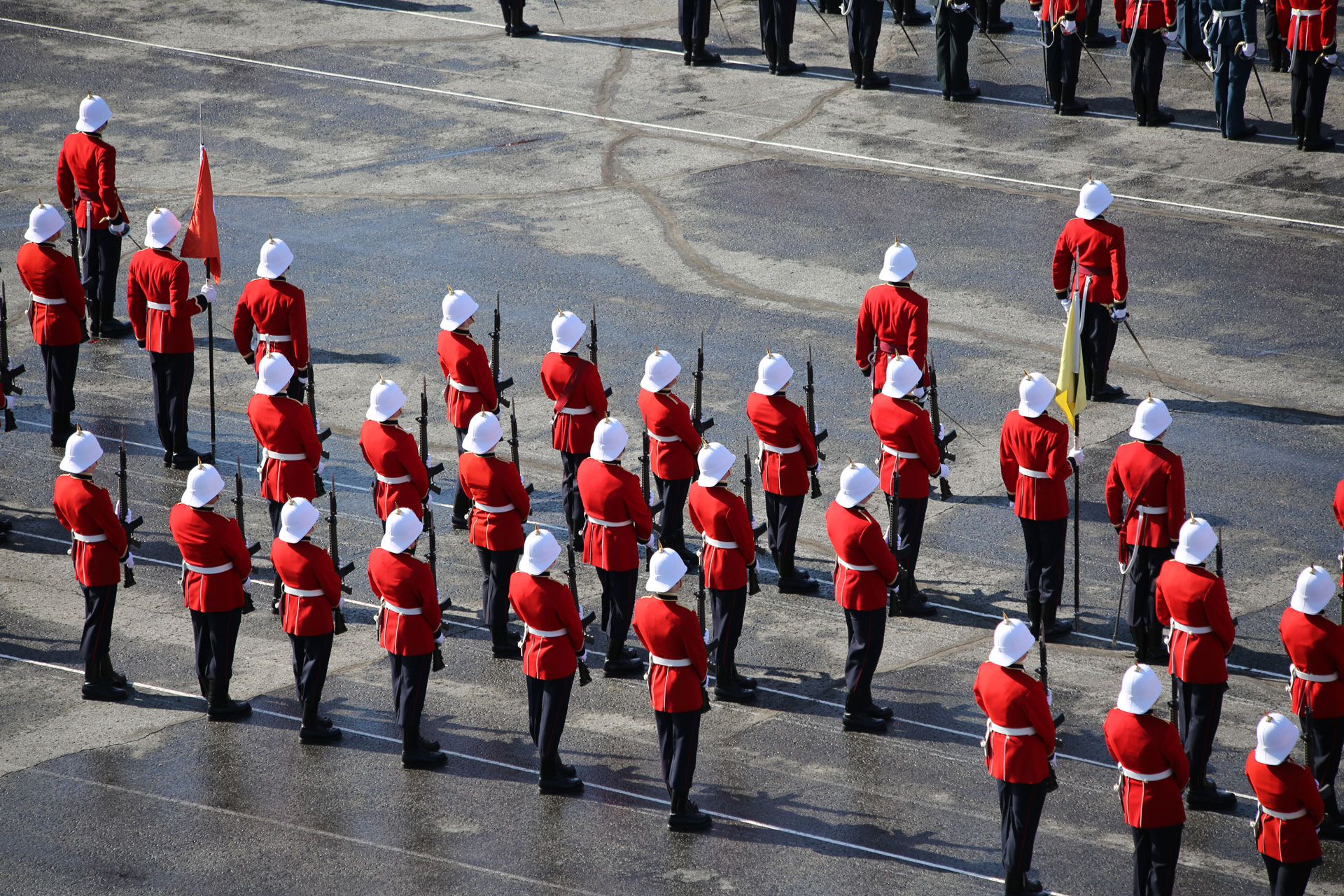 Class of 2009 to Honour Three…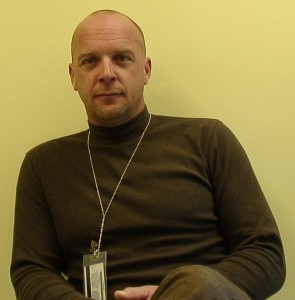 Jean Blanchet 2nd time Honourary Grad.
By: WJO
Among the many traditions of RMC is the long and proud history of the Graduating Class from the particular year to choose Honourary Graduates. This year is no exception.
Three individuals that had a positive impact on the 2009 Class are: 24289 OCdt Lee Burym; Chief Warrant Officer Martin Colbert; and Mr. Jean Blanchet.
All three made their mark for different and impelling reasons. These Honourary Graduates will receive a certificate and earn the privilege to "march off the parade square" this Friday with the graduating class. They will also be invited to attend other associated graduation festivities including the "Ball".
OCdt Lee Burym came to RMC in September 2005. He passed away the morning of 27 November as a result of a tragic accident. He is dearly missed by his friends, and to honour his memory, the graduating class has selected him as honourary graduate. On behalf of Lee Burym, his mother, Gloryann Bjerland, will be marching off the parade square with the class of 2009.
Chief Warrant Officer Martin Colbert was the Cadet Wing Sergeant Major at RMC between 2005 and 2008. From the beginning, Chief Warrant Officer Colbert supported and believed in the class of 2009. Never forgetting to remind them of his "Vandoo" roots, and sporting his signature handlebar moustache, he was instrumental in developing a heightened sense of discipline in the graduating class. The cadets of the Class of 2009 are certainly a sharper bunch, thanks to Chief Warrant Officer Colbert's unmatched dedication to military dress, drill, and deportment.
PSP Staff, Mr. Jean Blanchet has instructed a diverse range of courses in athletics, including specialized military training classes to the class of 2009. With his uniquely aggressive and comedic style, Jean Blanchet gave the graduating class an experience to remember, and a superior example of health and fitness to follow. An indication of the popularity of Mr. Blanchet he is also a 2006 Honourary Graduate.
In the next edition of e-Veritas we hope to have the reaction from the three individuals concerned.
______________________________________________________________________
xxxxxxxxxx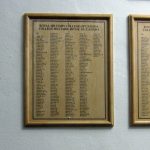 New Graduate Boards in Currie Building
By III OCdt Samuel Blanchette
History is very important at RMC, we can feel it within our institution's walls. History is also more easily remembered when we have something to refresh our minds, such as the graduates' boards displayed in the hallways of Mackenzie and Currie buildings. But until recently, these boards had not been updated since 1989. The Commandant, BGen Lawson decided to "make things right" and tasked his Executive Assistant, Capt Dany Hallée to obtain new graduate boards before the upcoming Graduation Ceremony.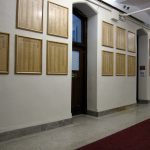 Capt Hallee's first challenge was to make an exact list of the names to be displayed on the boards. This task proved to be much more difficult than one would imagine, but due to the hard-work by Mme. Sophie Pépin from the Registrar's Office, the names of graduating cadets for the past twenty years were uncovered. Nineteen wooden boards were then crafted by RMC carpenters under the supervision of Mr. Pat Carr. The names were printed using the silk screen print technique by Art Craft Signs, based in Kingston. Finally, the old graduate boards were repositioned to make some room for the new ones on Currie building's second floor.
It is important to remember and honour RMC's graduates. Cadets, ex-cadets, family and friends are now invited to take a look at the new graduates' boards.