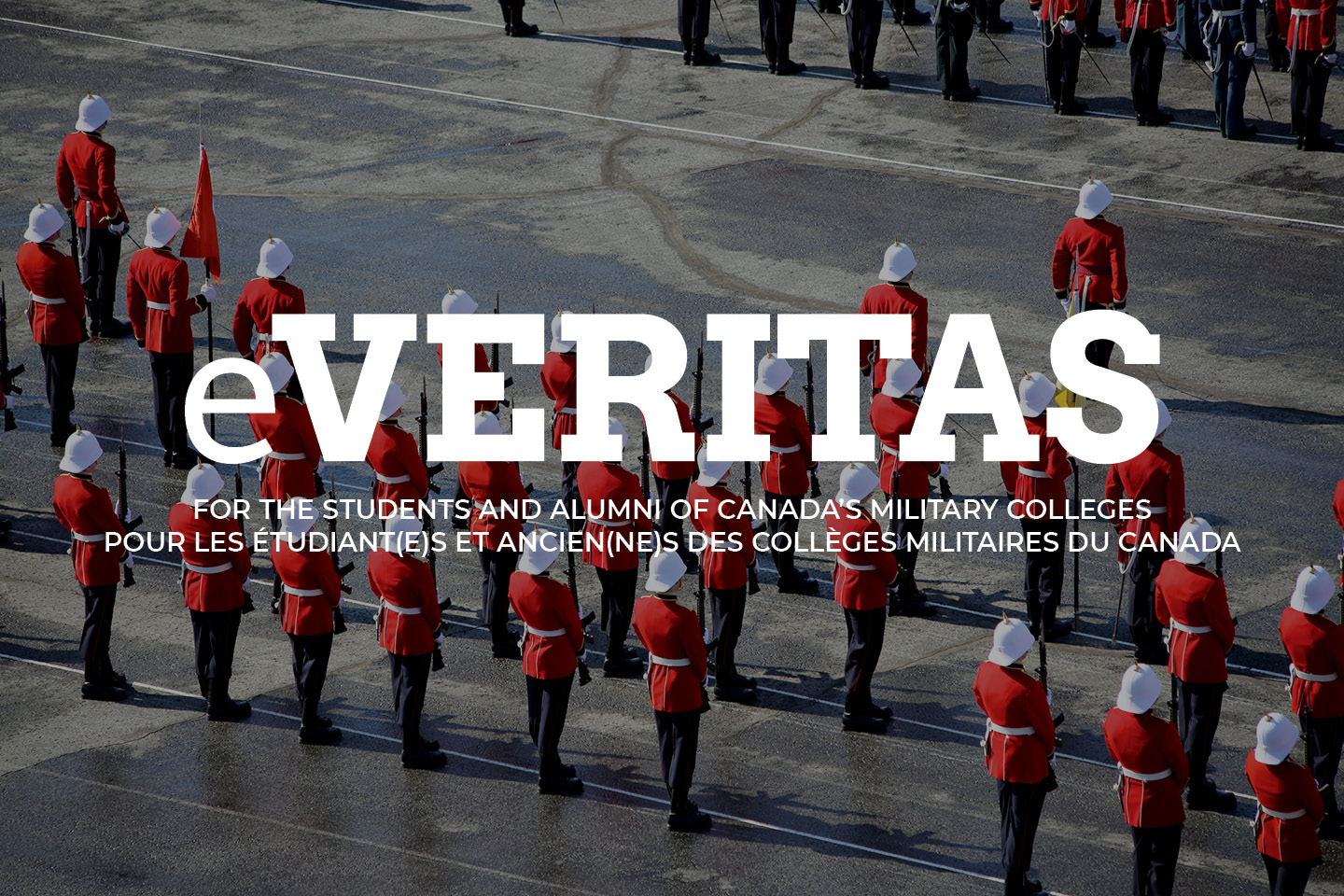 "The Night Attack of March 17, 1914"
Submitted by: 8057 Ross McKenzie – RMC Museum Curator
Early College publications are a treasure trove of information on the College and on Cadet activities (ex-Cadet activities too!) both official and unofficial.
The very first College yearbook, The Stone Frigate, 1914, was a one-off initiative, published by the Class graduating in 1914. It's a priceless and poignant piece of College history. Forty percent of this Class would be Killed-in-Action in the Great War.
The current College Yearbook, The Review, began life in May 1920 as a semi-annual publication entitled, Royal Military College of Canada Review: Log of HMS Stone Frigate. [A slight liberty with history as the Stone Frigate was never 'commissioned' until its short stint as, "HMCS Stone Frigate", a RCNVR training unit in 1940] was published as a semi-annual journal up until December 1942 and then, since 1943, it has appeared as an annual.
Linking the publications is a pair of articles concerning two serious events of 1914: an attack and the subsequent retaliatory attack that occurred, not on the battlefields of Europe, but somewhat closer to home- in the cockpit of RMC- the Stone Frigate! The article, "The Night Attack of March 17th" [By 'anonymous,' but most likely by 903 Harold Matthews – who was both the GOC of the attacking forces and the editor of the Stone Frigate. Matthews was commissioned into the CFA and was KIA 3 June 1916] appeared in the, Stone Frigate, 1914, while the follow-up article, "A Border Scrap" (relating to the early morning of 21 December 1914) [by '998'- later Captain James Ross, MC] didn't appear until some years later in the June, 1926 issue of the Review. Ed Note: We will run "A Border Scrap" article – next edition – e-Veritas 6)
There are, no doubt, many readers of eVeritas who have their own memories of daring-do in the dormitories and therefore it should be no surprise that the cadets of one hundred years ago were an awful lot like us!