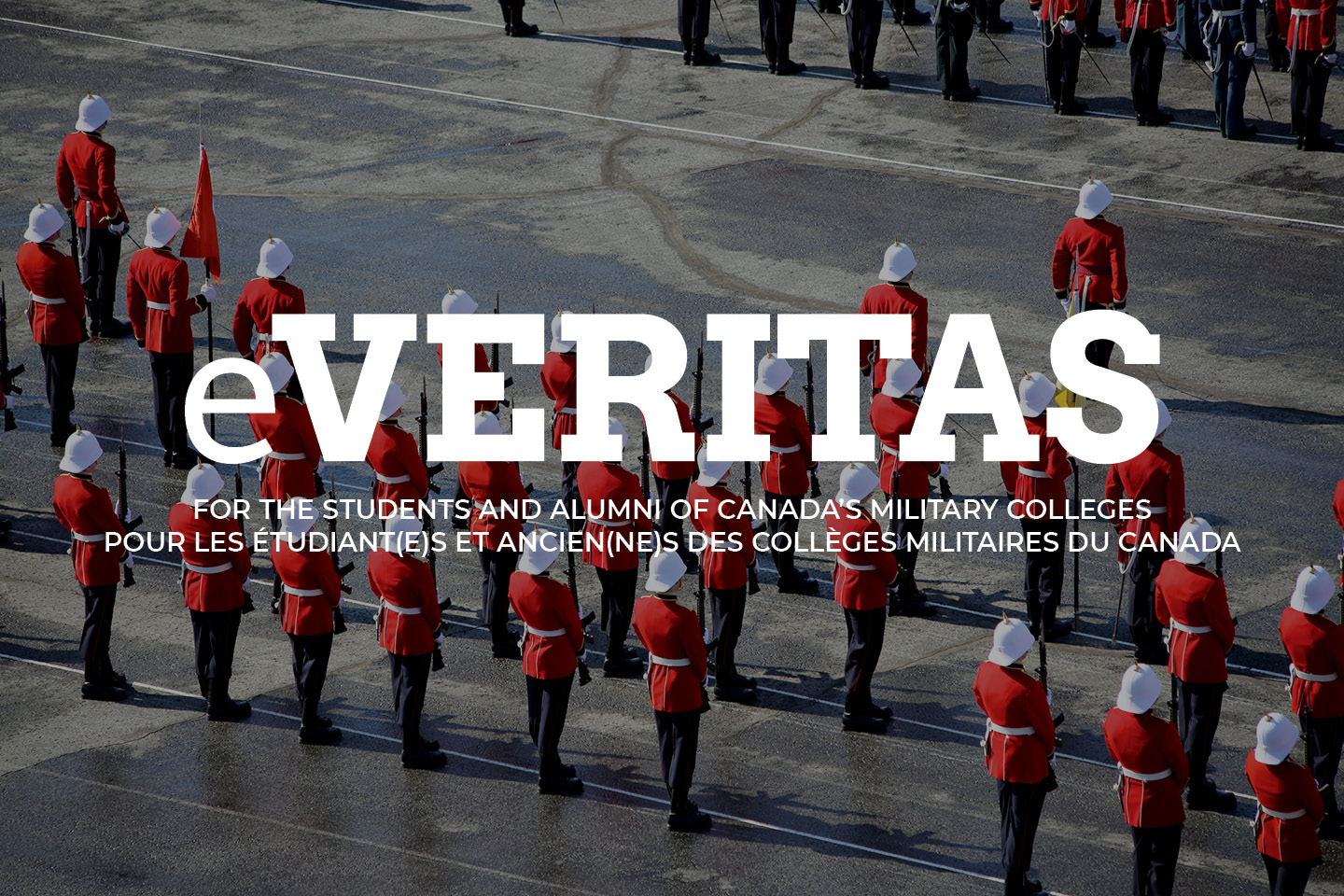 Thank you for the superb job you did in covering
Danny
in the latest edition. Your personal words on Danny so beautifully captured the respect and admiration we had for this marvelous man.  I think he enriched the life of everyone who took the time to listen to him.
Gail and I were so sad to hear of his death, particularly because we are in Australia and were unable to pay our respects in person.  Thanks for bringing such a rich coverage of the funeral and the life of Danny to those of us who could not be there.
4459 Ed Murray
***
Congratulations on your usual excellent publication of the latest eVeritas edition.
As a Director of the Canadian Club of Kingston, of which the late John Matheson was an Honourary Patron, I request permission to republish the subject article on the CCK Website (www.canadianclubkingston.org), with the appropriate attribution to eVeritas.
Appreciatively, Bruce
4800 (Colonel (Retired) R. Bruce Morris
TDV-VDV
Ed Note: Permission granted to reproduce the article.
***
Thanks so much for retrieving the JR Matheson convocation address and reprinting it. What a powerful, inspiring, prophetic speech it was! In many ways it is even more relevant today than it was then. What an honour for all of us reading it to have had such a distinguished and visionary fellow associated with RMC.
Thanks again for your efforts on this and e-Veritas in general.
14274 Al Howard
***
Thanks for including Judge Matheson's convocation address. It captures the essence of what it mean's to be a Canadian and our individual and collective responsibilities to maintain Canada whole. He most eloquently and proudly speaks of RMC's core values and how these and the contributions of its graduates exemplify and perpetuate Canada's universally acclaimed model of how multiculturalism can be a force for freedom, unity and prosperity. The publication of Judge Matheson's address is a most fitting tribute to this outstanding Canadian. Thanks for sharing it.
6560 Andrew Nellestyn
***
I just watched the entire film " The Duke of West Point" and loved it. I prefer the corniness of old films over the cynicism we get in today's movies. After watching Steve Earley score goals against the 1937 West Point team I now know where Denis Savard got his famous "Spinnarama" move.
Thanks
 Tom Carty – former assistant coach of the hockey Paladins
***
Thank you for the excellent work you do on E-Veritas. It is always nice to receive news from the Club.
19205 Claude Martel
***