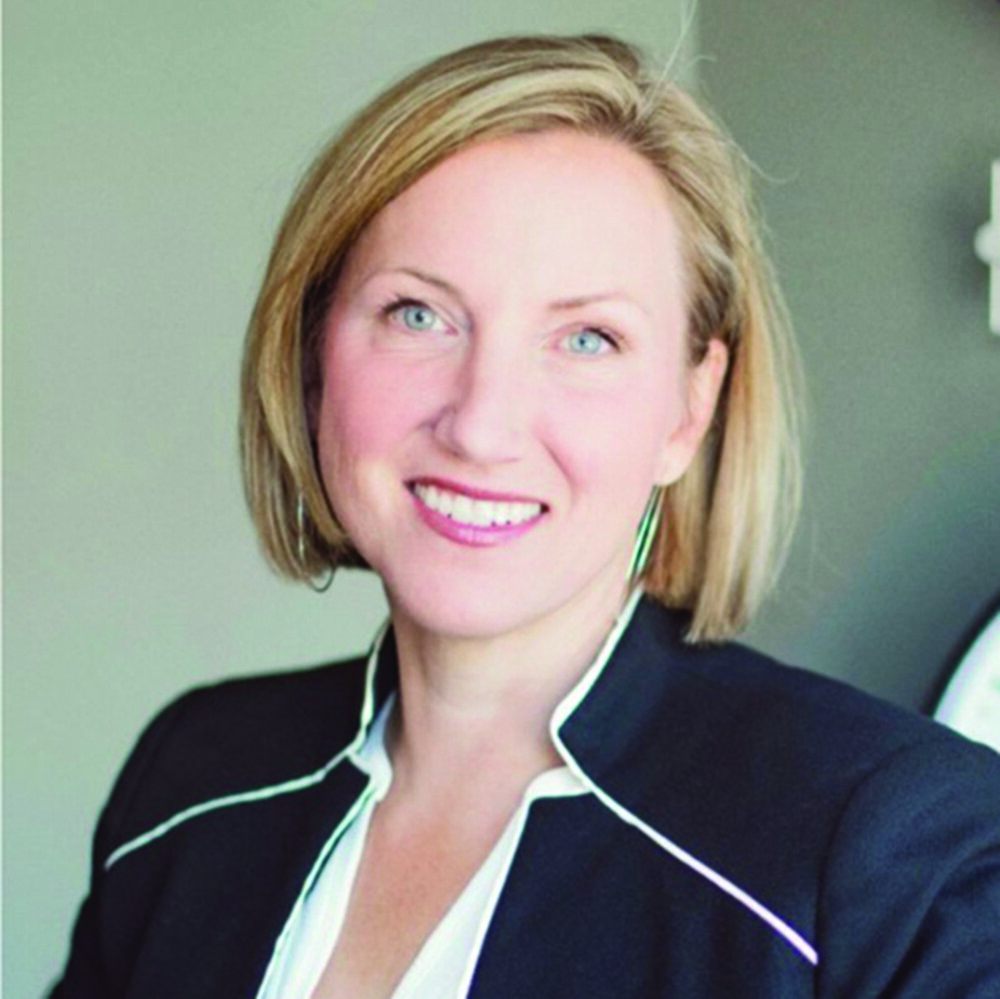 Shared from http://espritdecorps.ca/captain-of-industry/sarah-mcmillan-navigating-the-seas-of-service-excellence
Service excellence is arguably the golden standard for any organization. Babcock Canada's VP of Human Resources and Corporate Services, Sarah McMillan, has leveraged 25-plus years of experiential knowledge in the human resources sector to recruit and retain skilled employees that keep Babcock Canada on the cutting edge of service excellence.
After graduating with honours from Royal Roads Military College, in the Applied Military Psychology program, McMillan set sail in her defence journey by enrolling in the Royal Canadian Navy (RCN) in 1996. She began her tenure with the RCN as what was once called a Maritime Surface Officer (and is now known as a Naval Warfare Officer).
From notably serving aboard the frigate HMCS YUKON and Auxiliary Oiler Replenishment (AOR) ship HMCS PRESERVER, and so many more in between, McMillan subsequently transferred to the Personnel Selection Branch and became a Personnel Selection Officer (PSO) in 1997. In this role, the point of sail for McMillan's career pivoted — she worked with NCSM VILLE DE QUEBEC and HMCS PRESERVER as a Critical Incident Stress Counsellor during the Swiss Air Disaster only two years into her career.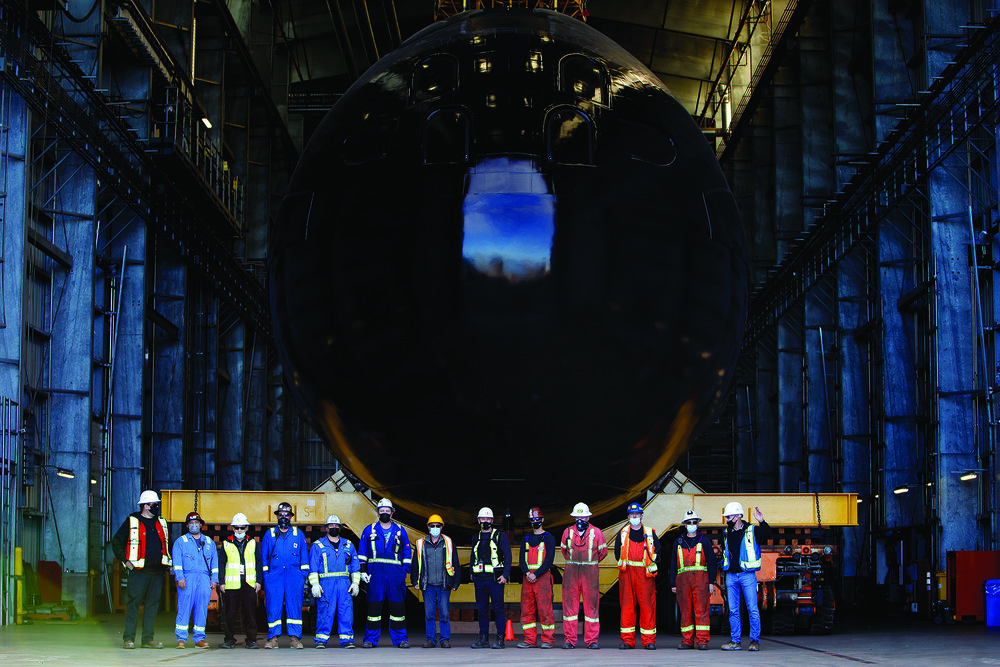 Babcock undocked HMCS Corner Brook in 2021 following the completion of her deep maintenance period.
"I worked diligently with a dedicated team of social workers, psychologists, and peers for several months at sea and ashore supporting our people working the crash sites," said McMillan.
McMillan's education in psychology and work as a PSO lends credence to her ability to translate systems of cognition into service excellence: she has supported the CAF through specialized selection assessment centres, award-winning behavioural science research at Director General Military Personnel Research and Analysis, consulting projects for NATO Supreme Allied Command Transformation in Norfolk, and so much more. Her application of innovation and determination have been duly noted by the CAF.
"I also deployed to Kabul, Afghanistan and undertook strategic human resources work with the Afghan National Army for which I earned a Canadian Joint Operations Command," said McMillan.
McMillan's thirst for knowledge is the gift that keeps on giving — from 2001 to 2004, she was appointed to an assistant professor position with the Department of Military Psychology and Leadership at Canada's Royal Military College. Fast-forward 20 years, and McMillan's pursuit of knowledge has yet to lose its vigor — her work towards service excellence and navigating best practices in a hybrid workspace with Babcock Canada has set the stage for sustainably supporting Canada's navy well into the future.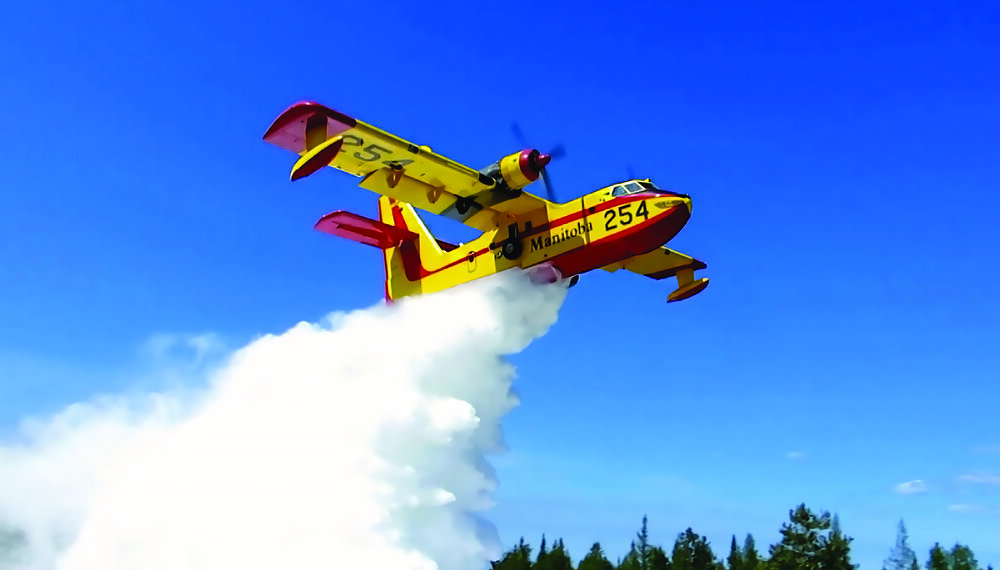 Babcock is trusted by the province of Manitoba to deliver critical wildfire suppression services.
When asked about what initiatives her company is undertaking, McMillan said that Babcock Canada is "currently preparing to commence the extended docking work period for HMCS VICTORIA, which will be the next submarine to undergo a deep maintenance period under the Victoria In-Service Support Contract."
Since 2008, Babcock has been operating in Canada as a technology-led business that fuses deep engineering expertise with data and analytics to ensure a sustained and robust RCN. Digital and data capabilities are deeply entrenched in the company's mandate to drive innovation and value for their customers, which is something McMillan can attest to as VP of Human Resources and Corporate Services.
"Without a doubt, the recruitment and retention of highly skilled and experienced employees while providing our customers the best value for money is a main challenge," said McMillan.
McMillan values transparency, fairness and truthfulness, which are all values that lend themselves well to Babcock's commitment to delivering key naval in-service support for the RCN. The company leverages integrating Canadian talent and expertise with reach-back expertise from international operations to ensure complete lifecycle support for Canada's Victoria Class submarines.
Babcock has quite a few ships out to sea on the operations front right now, according to McMillan: "we are delivering air ambulance and wildfire suppression services to Manitoba, helping to serve and protect communities and natural resources.
In 2021 alone, Babcock completed 8,946 water drops on the wildfires in Manitoba and flew over 874 fire-fighting missions."
One of the company's business units, Cavendish Nuclear, is making strides in Canada's nuclear energy sector through driving innovation to procure safer, faster, and lower-costing nuclear solutions for Canadians. Just like its parent company, Cavendish Nuclear leverages both a global workforce of skilled nuclear specialists and local expertise to drive change and deliver results.
Just last year, Babcock Canada announced a partnership with Leonardo Canada, a company that is part of global organization which has extensive experience delivering military aircrew training, to embark on a joint venture called Babcock Leonardo Canadian Aircrew Training. According to McMillan, "this initiative, which will be rolled out alongside our strategic partners, pursues Canada's Future Aircrew Training program."
Aside from McMillan's commitment to the service excellence golden standard and championing an evergreen RCN, she values time with her family and enjoying nature. When she's not on the job, she can be found with one of her daughters watching ringette, walking her mini Goldendoodle, or spending quality time with mother nature.
"I also love to play Euchre — a habit I picked up in the Navy!" said McMillan.
In 2019, Esprit de Corps named her as one of the Top 20 Women in Defence and Security, but according to McMillan, the best is yet to come for her. Keep a keen eye and an open ear out for her name in the future of Canada's naval defence industry!