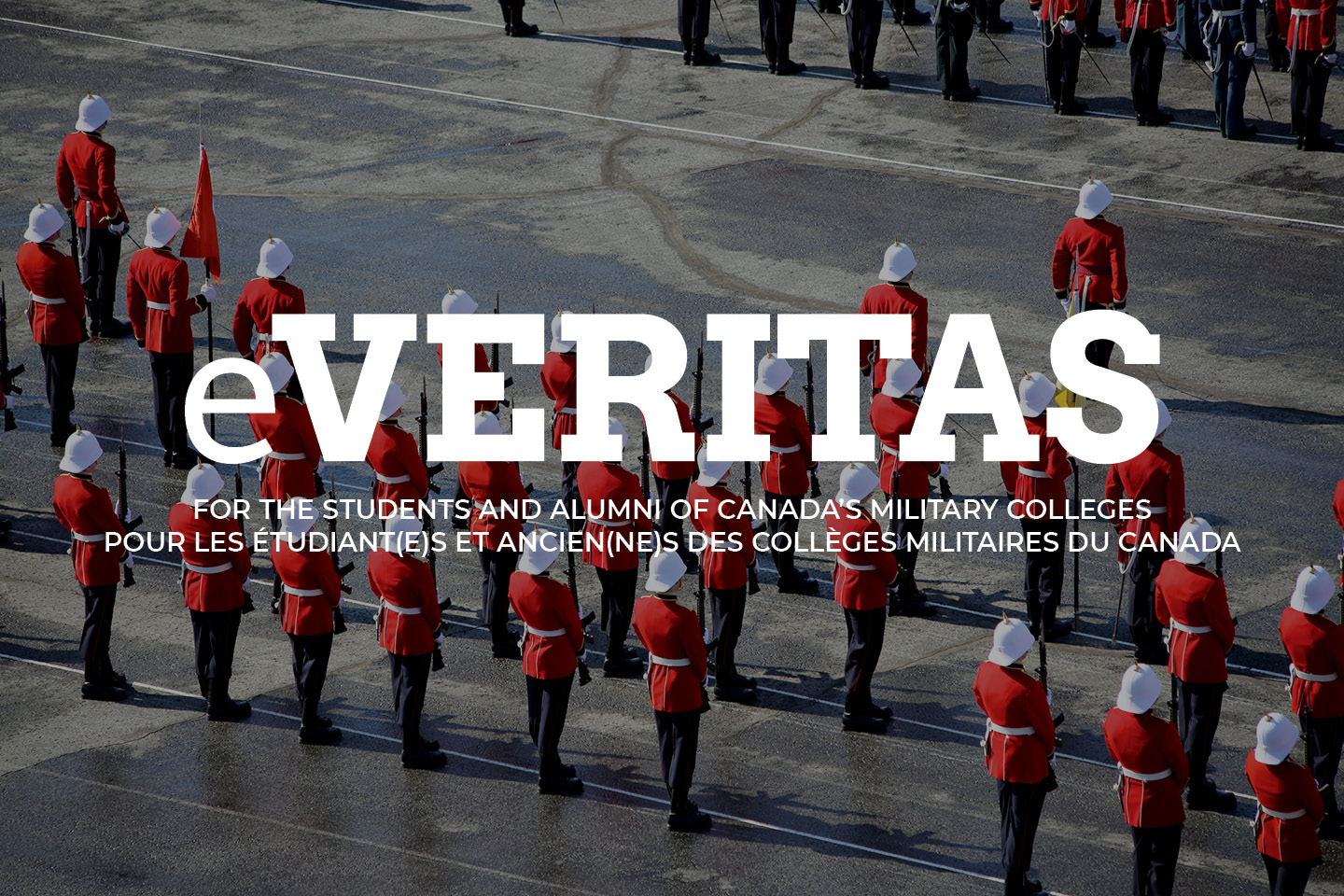 C Div 1st Years Take Their Turn at a Mess Dinner
Article by 26860 OCdt (I) Christopher Wright
Photos by 25366 Mike Shewfelt.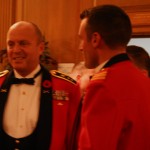 On Wednesday evening at 1800 sharp, the First Year Cadets of C Division and the rugby team piled into the front hall of the senior staff mess to commence what promised to be a night full of adventures and firsts. For most of the young Officer Cadets in the division this would be their very first time attending a mess dinner, and many anxious glances could be seen tossed back and forth as we wondered just what exactly we were in for.
Those who had been tasked as hosts waited nervously in the front hallway to receive their guests and introduce them to their peers; tongues became tied on more than one occasion as First Years tried to remember their own names in front of ranks they had never been so close to before, let alone spoken to, and uniforms were constantly being adjusted and readjusted to make sure they looked good in front of their guests. As the night wore on however, the atmosphere quickly relaxed and soon a steady stream of chatting and laughter filled the mess as First Years, senior Cadets and guests began to mingle and share their stories.
As we were piped into the dining hall we quickly noticed that many of our name cards had already been scooped from their place on the table (including my own) and that the night of shenanigans had already begun. You see, at mess dinners it is quite common for someone to write down a request that on your name and pass it to the President of the Mess Committee (the PMC) who could call this request into action. The dining hall roared with laughter as I tripped over my own two feet trying to show the wing my "Gangam Style," 26681 OCdt (I) Jester Ladia of 7 Sqn rapped about losing his College coin, 26733 OCdt (I) Ben Bennet of 3 Sqn professed his man crush on the Guest of Honor 13718 MGen J.C. Collin, and the rugby team under the direction of 25840 OCdt (IV) Tucker Densmore helped College Chief Warrant Officer CPO1 Davidson find his "loving feeling".
After an outstanding meal provided by the mess we were given a 10 minute break for those with "the bladders of 13 year old girls on a road trip" to relieve themselves before we began the toasts. New Naval Cadets were taught to pass the port under the table to their neighbor while new Air Force Officer Cadets brazenly jumped on their chair during the playing of the RCAF march past.
Once the toasts were over we retired back into the lounge where we had the pleasure of watching First Year Naval Cadet 26660 Nimmi Augustine of 7 Sqn make her debut with the highland dancers in a joint performance with the pipes and drums band. This was followed by a series of skits performed by each of the 3 squadrons present capturing their FYOP experience. Once again the Cadets, officers and invited guests mingled both in the lounge and at the bar where stories flowed rich and new acquaintances were made.
As the night began to draw to a close we managed to convince the Director of Cadets himself, 19706 LCol Patrick Lemire, to join a few of us for a game of crud (a common military game played on a pool table). When the mess was finally emptied at 0100 the next morning it was clear that although everyone's experience may have been a little different, no one would be forgetting that mess dinner any time soon.
Photos from the dinner (click to enlarge):