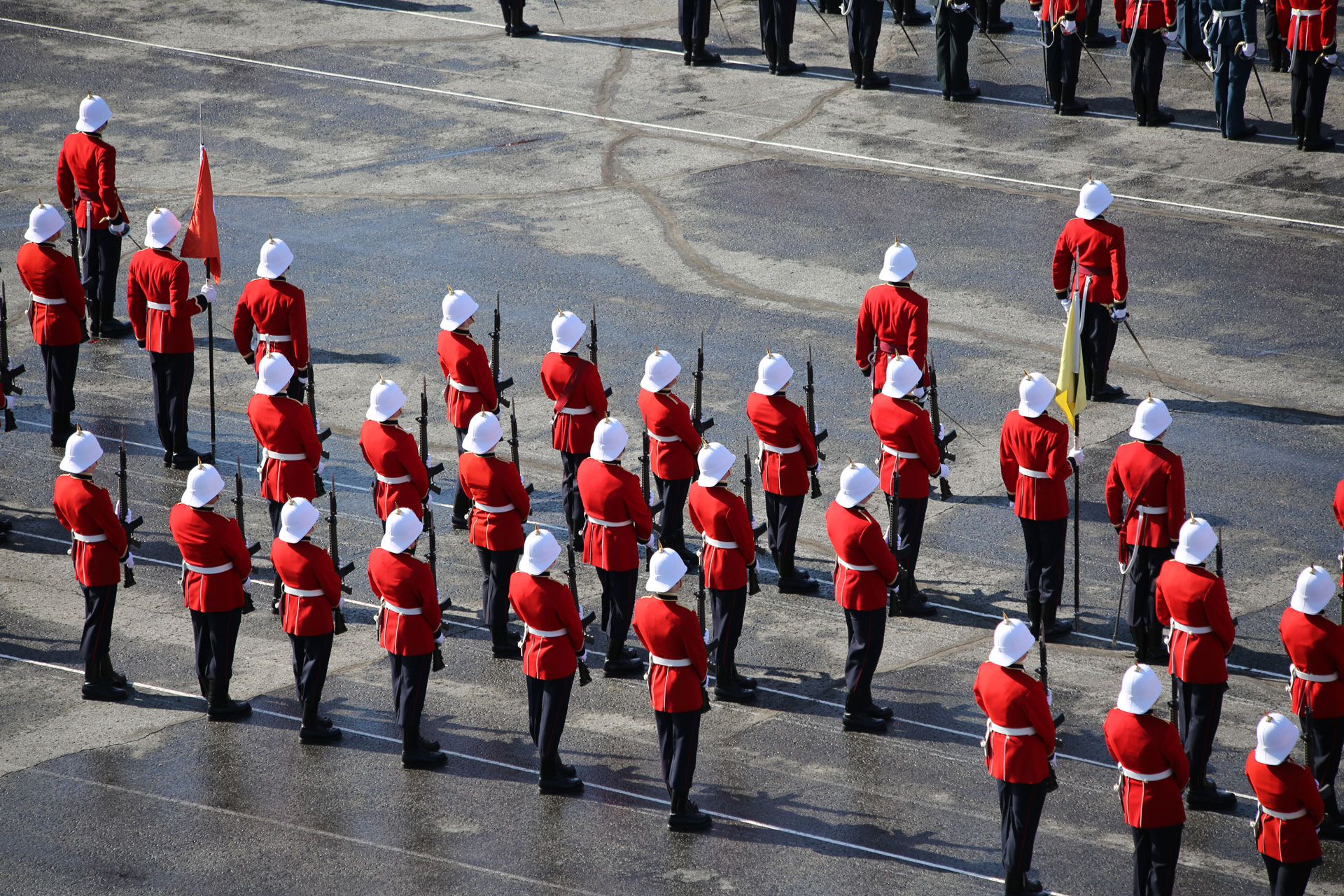 On Saturday evening (23 Oct), the 4th years celebrated 200 days to graduation. They started their evening in Halloween spirit visiting both the first years and the Commandant's residence. In a sea of imaginative costumes, the "Trick or Treaters" roamed the College grounds after which they set sail for a evening dinner cruise. One can already feel the growing excitement in the class as the days tick down to graduation which will be upon us very quickly as always.
____________________________________
Unveiling of Navy Way
The CFB Kingston road named "Duty Drive" has been renamed "Navy Way". This road is located North of Hwy 2, west of Main Street.  The renaming of the road has been done to commemorate the Centennial anniversary of the Canadian Navy that is being celebrated this year. As such, HMCS Cataraqui hosted a renaming ceremony on Sunday (24 October) in nothing but "navy weather" as part of their annual 5km run event.
Navy 5km Run & Walk
Following the offical naming of "Navy Way" – the Commandant, CCWO, "Mrs.CCWO" and the Commandant's exchange daughter "Alexandra" ; and former College Principal, 3948 Dr. John Plant were spotted running amongst many RMCC participants in the inaugural "Navy 5km". This run was organized by HMCS Cataraqui as part of the Navy's 100th anniversary celebrations. Under cool and wet conditions, spirits were high as the runners circled the College and enjoyed Fort Henry Hill ……really!!
Photos by: 24887 Ocdt Dan Fleming